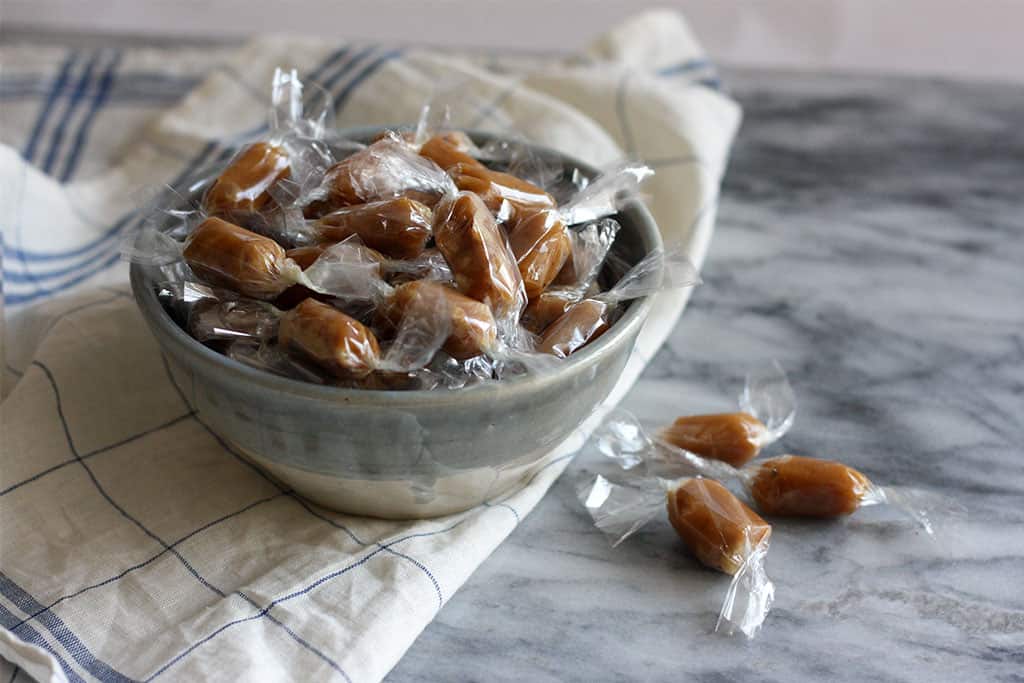 Salted caramels are one of my favorite homemade holiday treats. They're easy to make (yes! if you can bring a pot of water to a boil, you can make caramels), they don't require a ton of ingredients, can keep for a long time, and one batch goes a long way. Plus, when packaged in a bag tied with ribbon, they look like they just came off the shelves of Joan's on Third (or Dean & Deluca for you East Coasters)!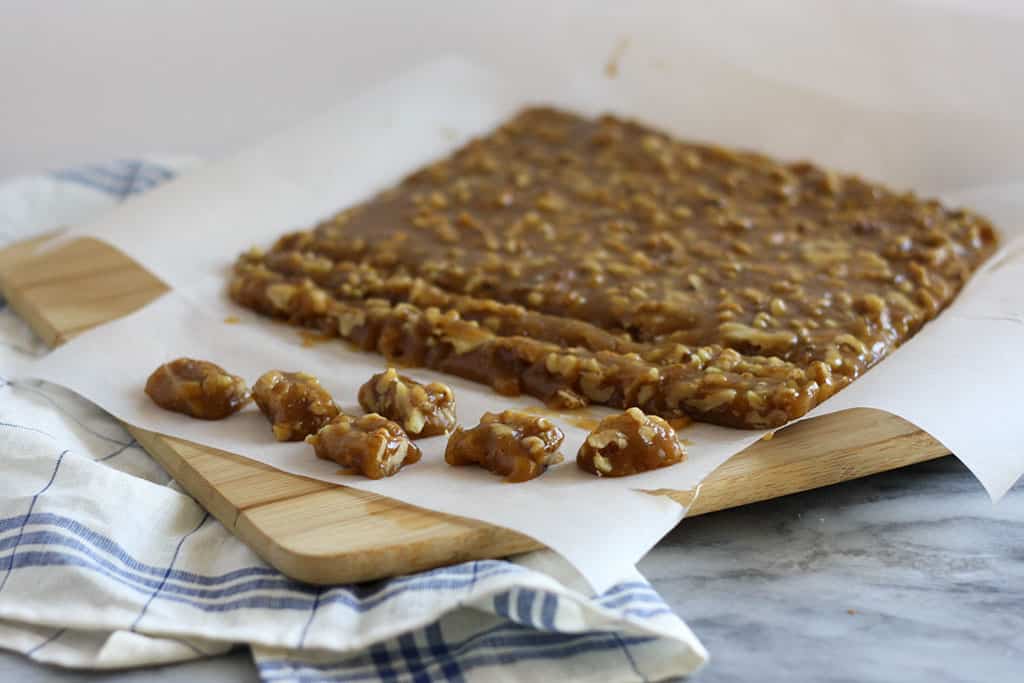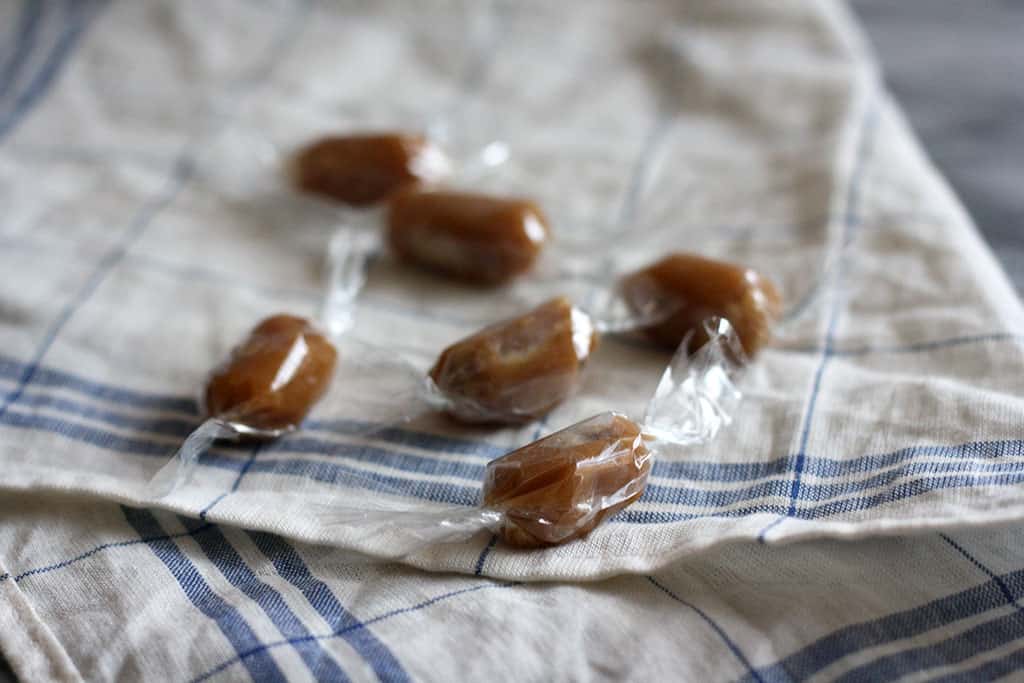 Candy making can seem daunting at first, but if you follow these simple tips you'll be making perfect salted caramels in no time.
Read the recipe from start to finish before beginning. This will ensure that you have all the equipment, ingredients, and temperatures down before putting anything on the stove.
Use a thermometer. Temperatures are very important in candy making. It determines the texture and firmness of the final product (think hard caramels vs soft caramels vs caramel sauce).
Do not stir the caramel while it is cooking. Stirring will cause it to crystalize and harden, which is the last thing you want these types of caramels to be!
Prevent crystallization on the sides of the pan by brushing down with a wet pastry brush. Crystallized bits are not only hard to clean up, but can also start burning and add shards to your final product.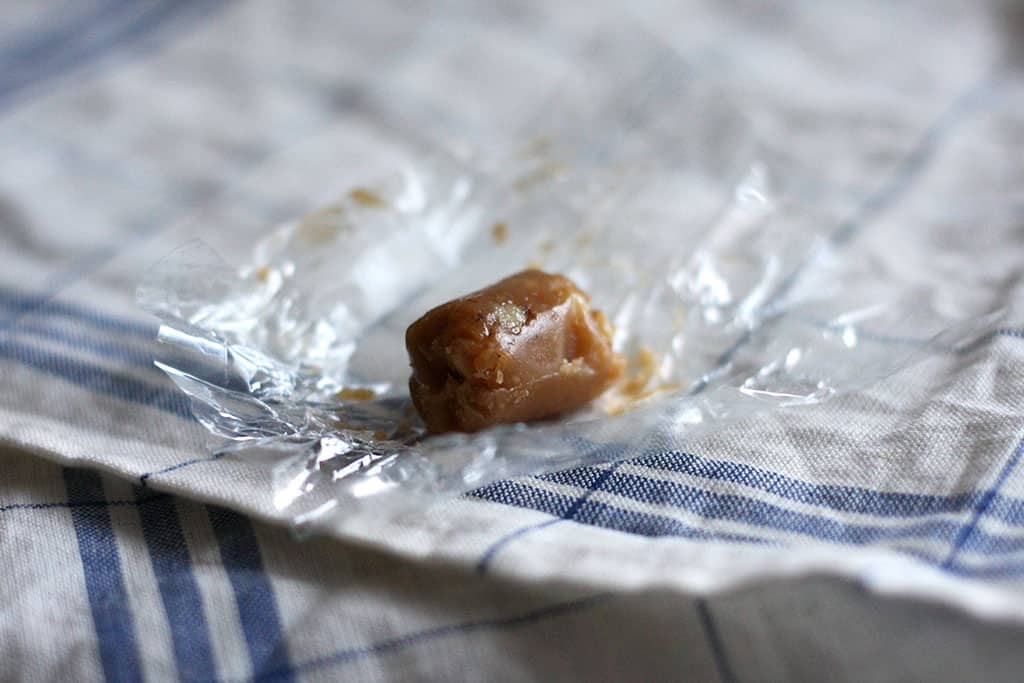 These salted caramels are soft with the slightest bit of chew. The walnuts add crunch and play off the savoriness of the salt, which makes them addictive and wanting more. Package wrapped caramels in clear sachets
or tin boxes
to give as gifts or place a handful in a small bowl for guests to munch on during dinner parties.