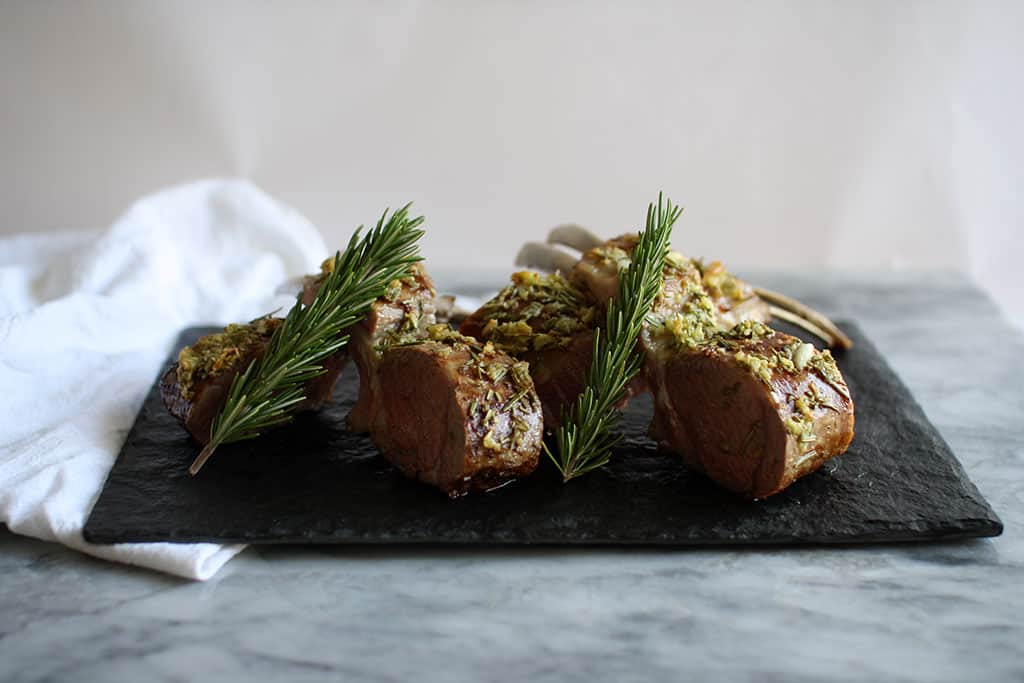 This post is part of a 30th birthday dinner party series. 
I hosted a 30th birthday dinner for a dear friend last week and served this juicy roast rack of lamb as the main dish. I wanted a strong centerpiece that would root the whole table together and this lamb fit the bill perfectly. Of everything I cooked that night, this recipe was hands down the easiest. With only 4 ingredients (or 6 if you include salt and pepper) it comes together quickly and makes for a great showstopper.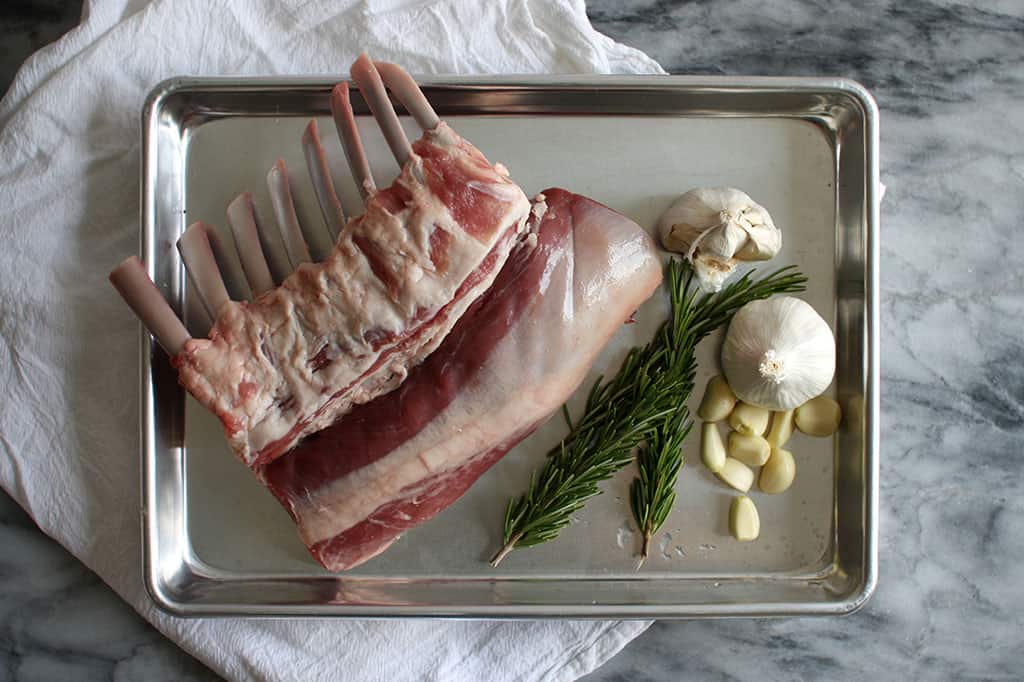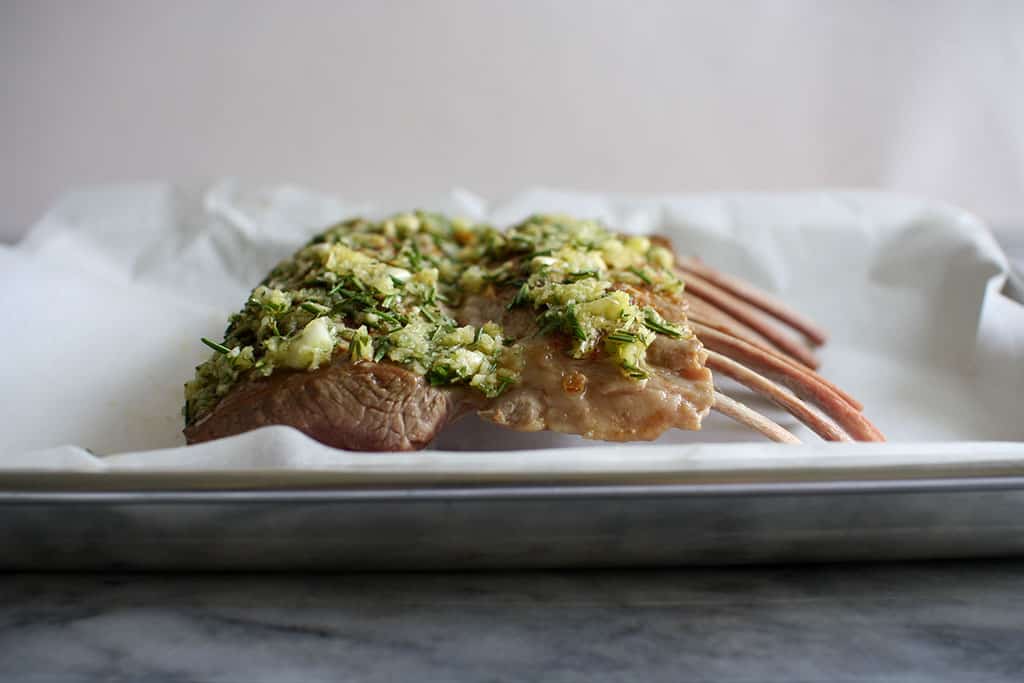 Initially, I had some reservations about serving lamb. My friend and I both love gamey meat, but it's not common among the masses. Luckily, the ratio of garlic and herbs I used for the recipe helps cut the most pungent aromas, while leaving just a subtle hint behind. I think the key lies in the grated garlic (I used this guy
 from Ikea), because it releases more juices, but I'd have to do more testing to prove that theory! Rosemary also plays a crucial role in this dish. To me, lamb and rosemary are like peanut butter and jelly (aka match made in heaven), but I've also substituted a little rosemary with thyme and oregano and that worked nicely as well.
There are so many sides that would make good accompaniments with this roast rack of lamb, but if you're interested in knowing the recipes of the dishes I paired it with, stay tuned! I'll be posting about those in the next few days.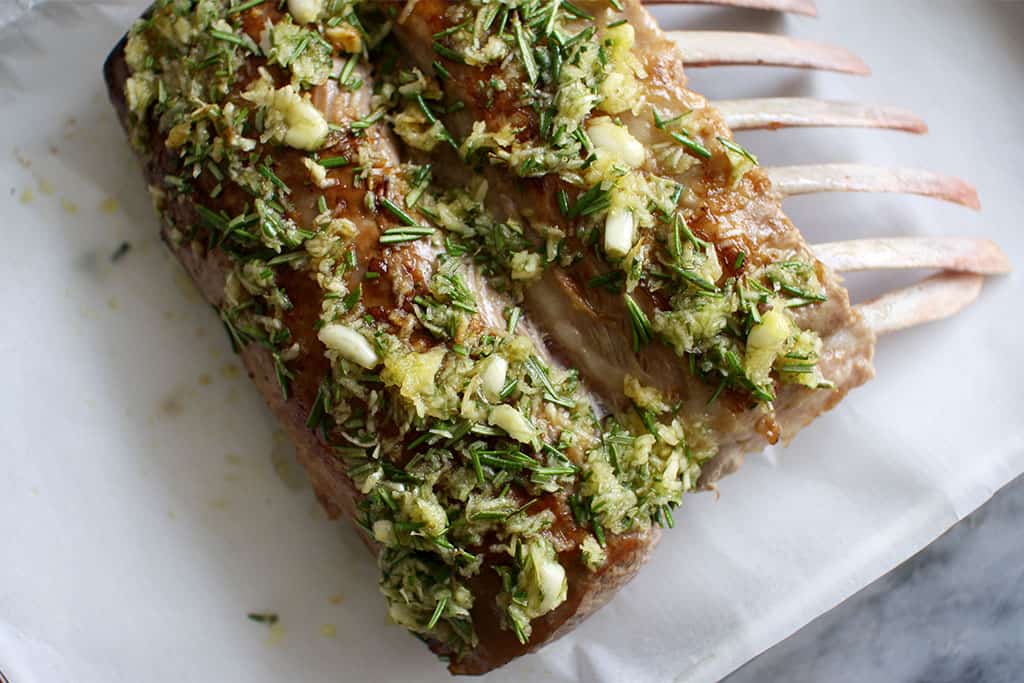 This roast rack of lamb is great for big celebration dinners or even for the holidays. If you're not a turkey fan, I think it would be a great substitute for Thanksgiving, if not it would definitely be a festive addition to Christmas. I like to serve it whole, plated on a large carving board (or a cutting board
in my case) and place it in the middle of the table. But you can also carve the rack into double chops to make it easier for guests to grab.