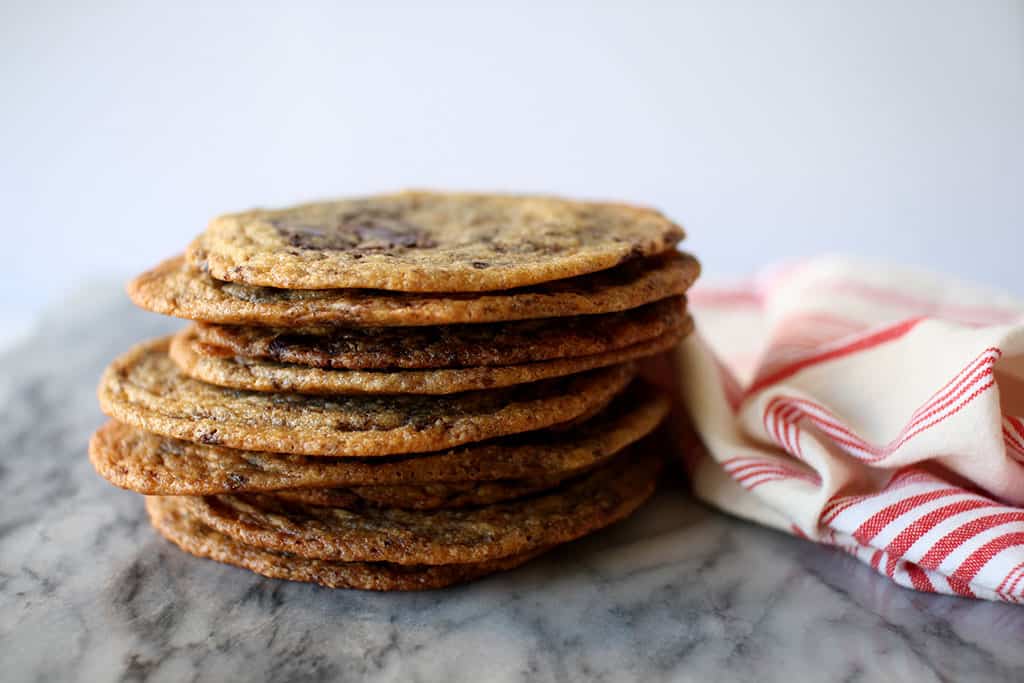 It's been a crazy long time. Life has changed quite a bit since I last posted. It would take awhile to share everything, but in a nutshell: I graduated my Food Studies Master's program, moved from NYC to LA, bought my first car, started a granola company (which is on hiatus right now, more on that another time), worked as a Product Manager for a bakery brand, turned the big 3-0 (still coming to terms with that), and adopted a sweet pup with my significant other (we named her Flower after the skunk in Bambi).
Yup. A lot has happened.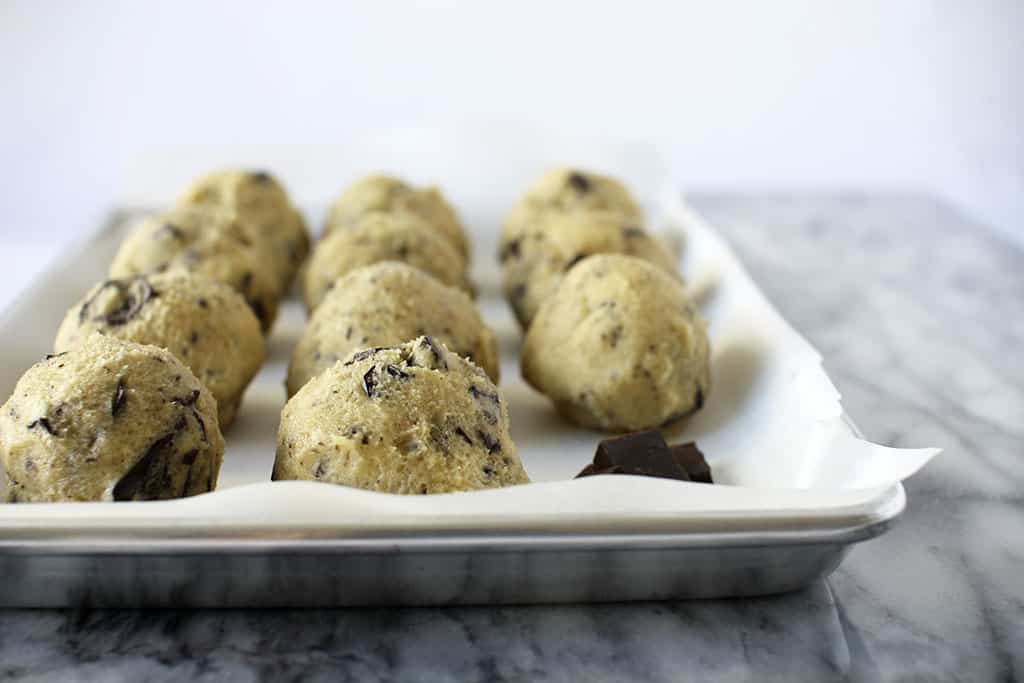 In contrast, I haven't had much time to really cook and bake in the past 22 months (well except granola, which I made a lot of). With a full time job and a small business on the side, my time at home cooking was cut to the bare minimum. Things have shifted a little, and I have a bit more free time now, which made me realize that I needed to resuscitate JDP. There are still so many recipes and stories waiting to be unveiled…what better place than this wonderful community to share those musings with but here?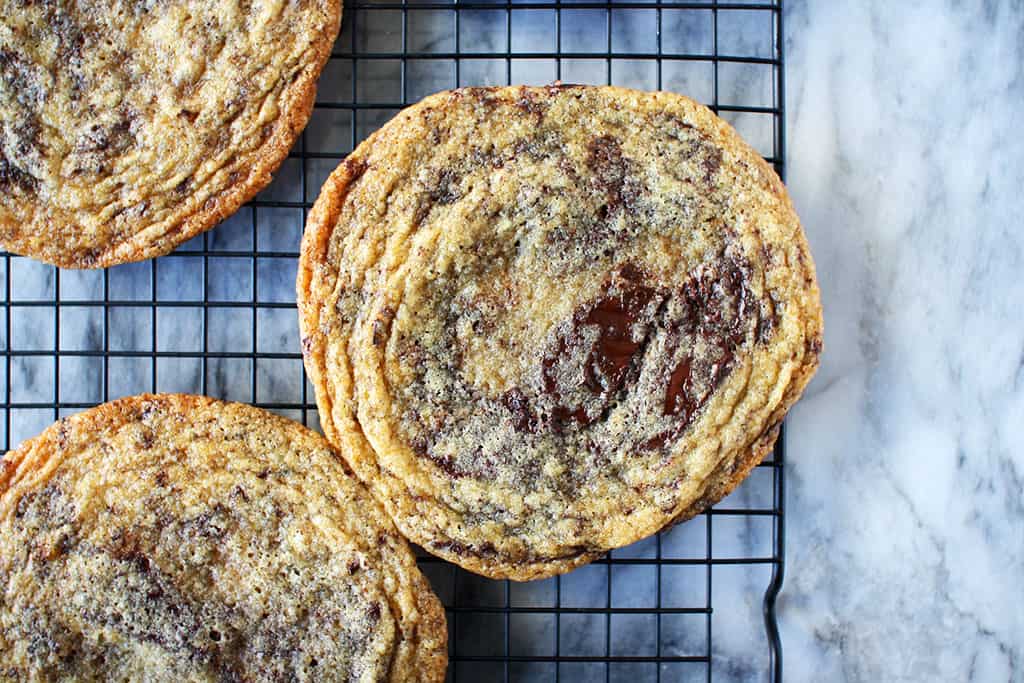 I don't have an original concoction today, only a link to what I think is the chocolate chip cookie of this year. It's my tendency to want to tweak and substitute ingredients when I see a recipe, but this time I followed the instructions to the tee. The cookies are so distinctly Ms. Kieffer's invention that I felt it wasn't my place to make alterations. Besides, if the New York Times says it's amazing, you do as you're told.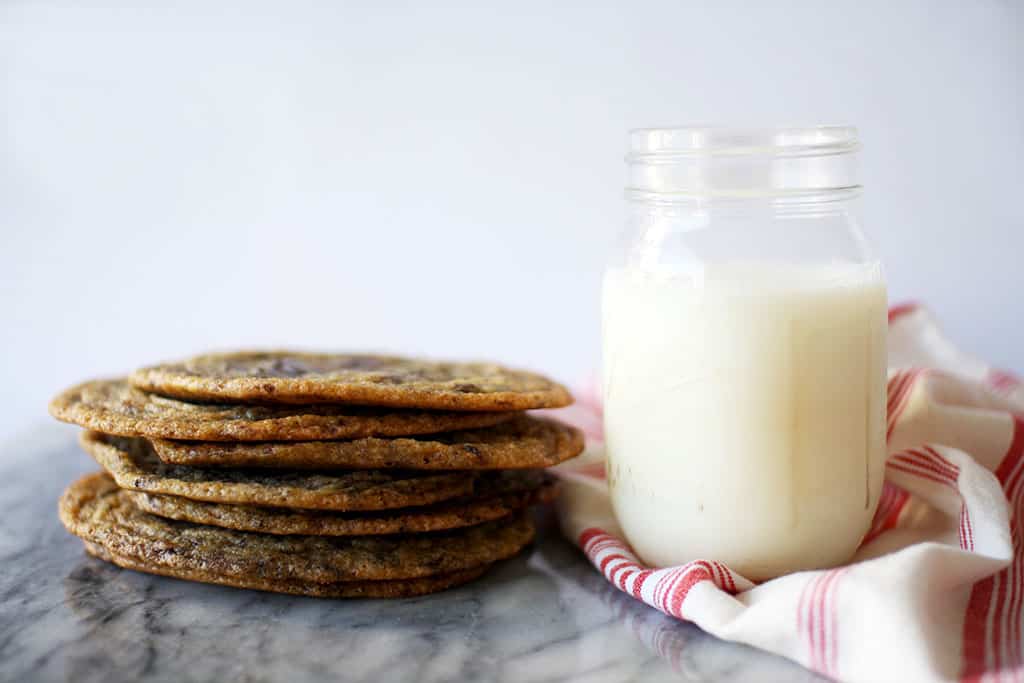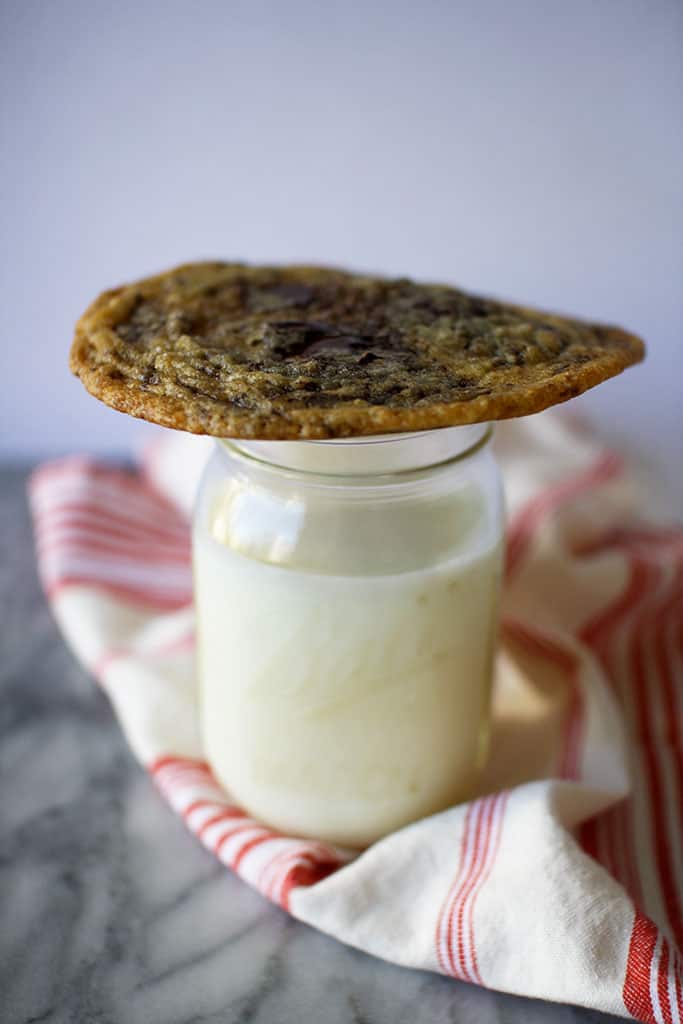 Giant Crinkled Chocolate Chip Cookies
Recipe here
A few notes if you're interested:
The recipe yielded 11 cookies for me. I portioned out ten balls of dough weighing 100 grams each, which resulted in 75 grams of dough leftover. I pinched a little bit off the other 10 balls and ended up baking 11 cookies.
I suggest baking three cookies at a time. I found this ensured ample space for the cookies to spread and stay round.
The cookies will cool on the hot baking sheet, so take them out of the oven before they've reached the golden color you desire.