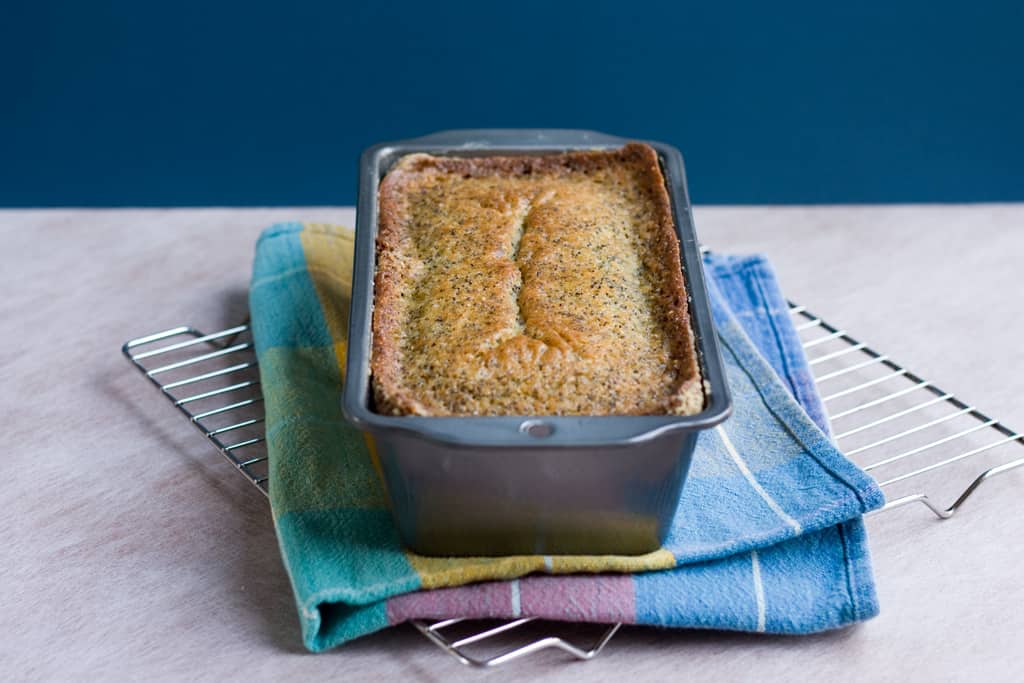 It was my sister's 30th birthday a few weeks ago and per tradition I baked something for her. Ideally, I would've liked to make a rich, creamy cheesecake or something more unconventional with hints of lemongrass and tropical fruit, but delicacies of that sort don't fair too well during transpacific journeys. You see, my sister lives in New York and me Seoul. It's been years since we've lived in the same city, but we've managed to stay close and be involved in each other's lives (including this site!).  We're actually closer today than when we were living under the same roof, haha. It's a bit disappointing to be so far on away, especially on such a milestone of a birthday like 30, but I know my brother-in-law did something very special for her (the after maths of it which I am subject to ie. lots of YouTube videos of Phantom of the Opera…good thing I like musicals too!).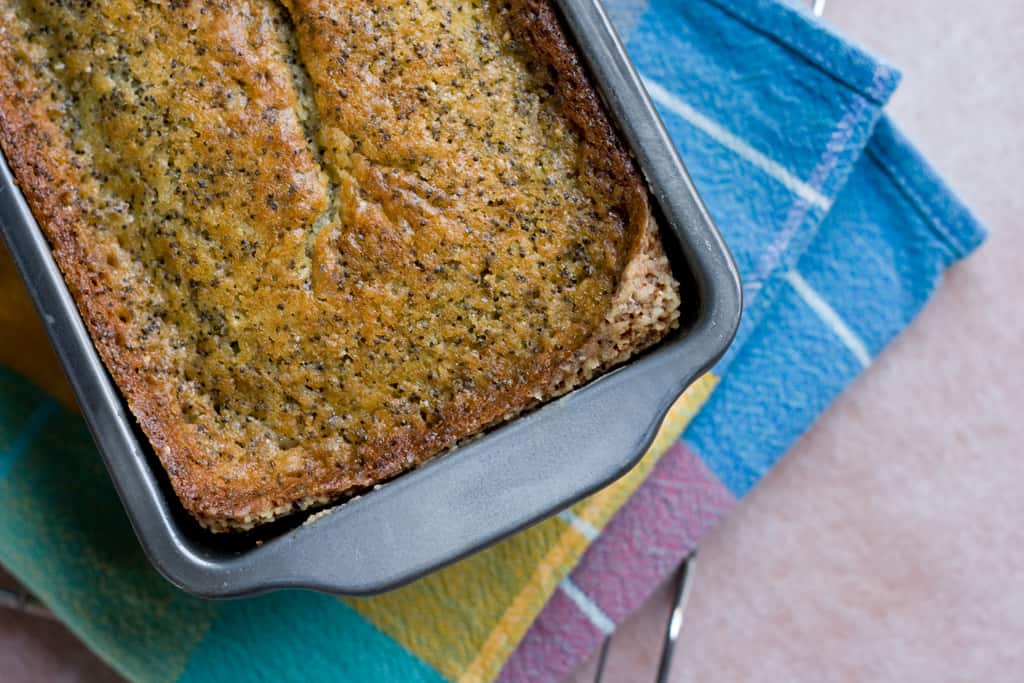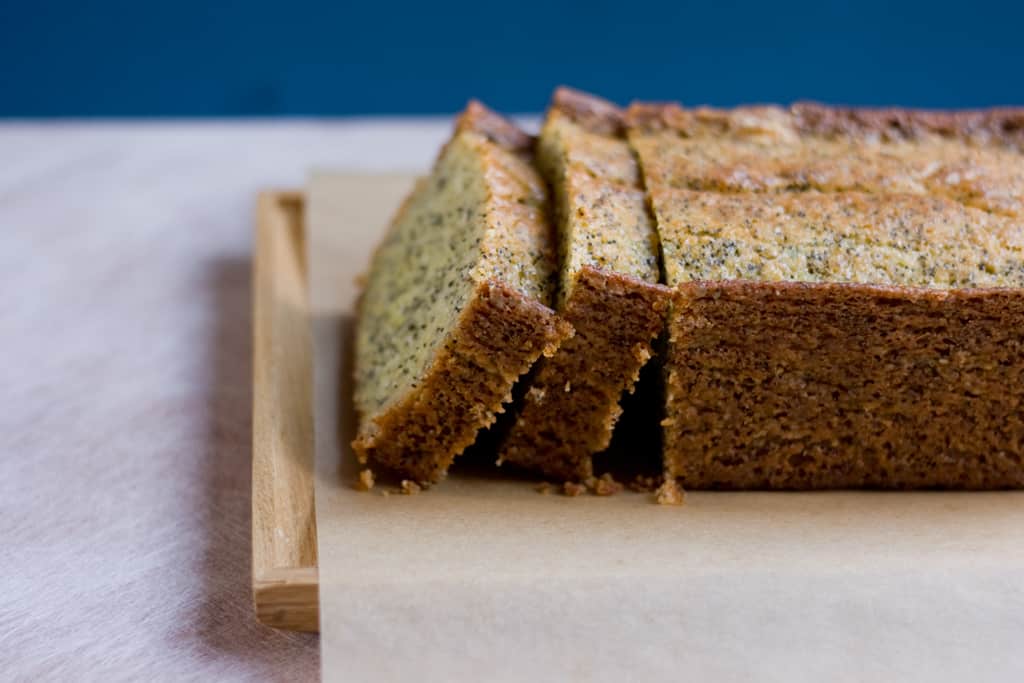 Although loaf cakes may seem mundane and not birthday material, they're actually one of my favorite things to bake and eat.  Simple but very versatile, they are my guilt free go to breakfast, snack, and dessert.  The version I made here combines some of my favorite ingredients lemon, chia seeds, coconut oil, and yogurt…and of course there are poppy seeds which give this loaf its distinct character.  I thought it was really fitting for my sister because she likes bright and warm flavors.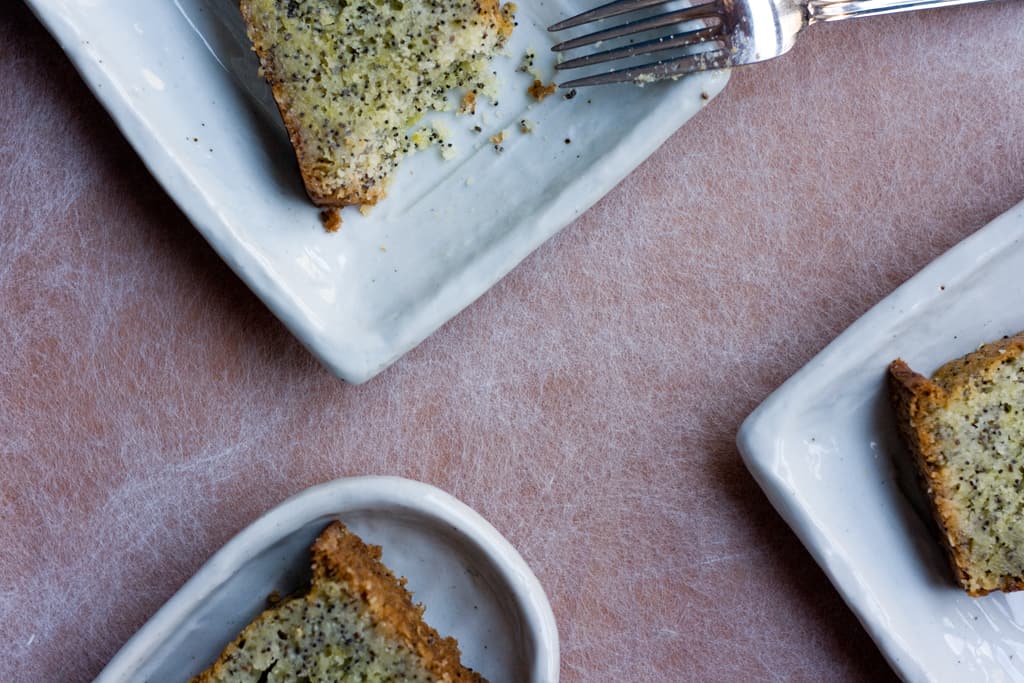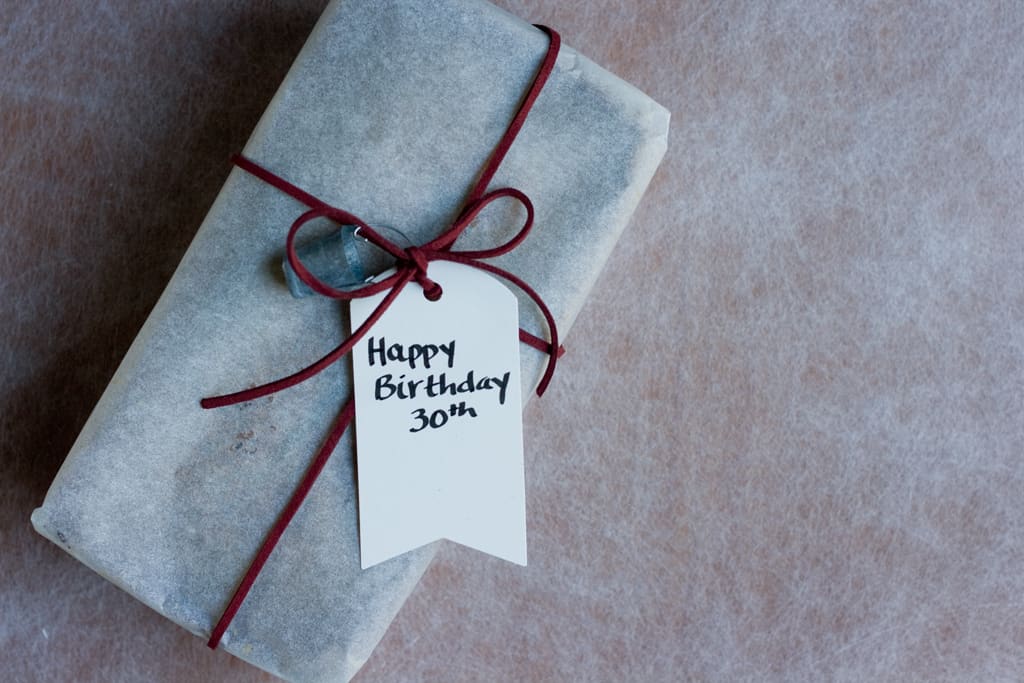 Nothing beats spending time with loved ones on your birthday, but there's also something wonderful about receiving homemade packages…especially if it's for your birthday.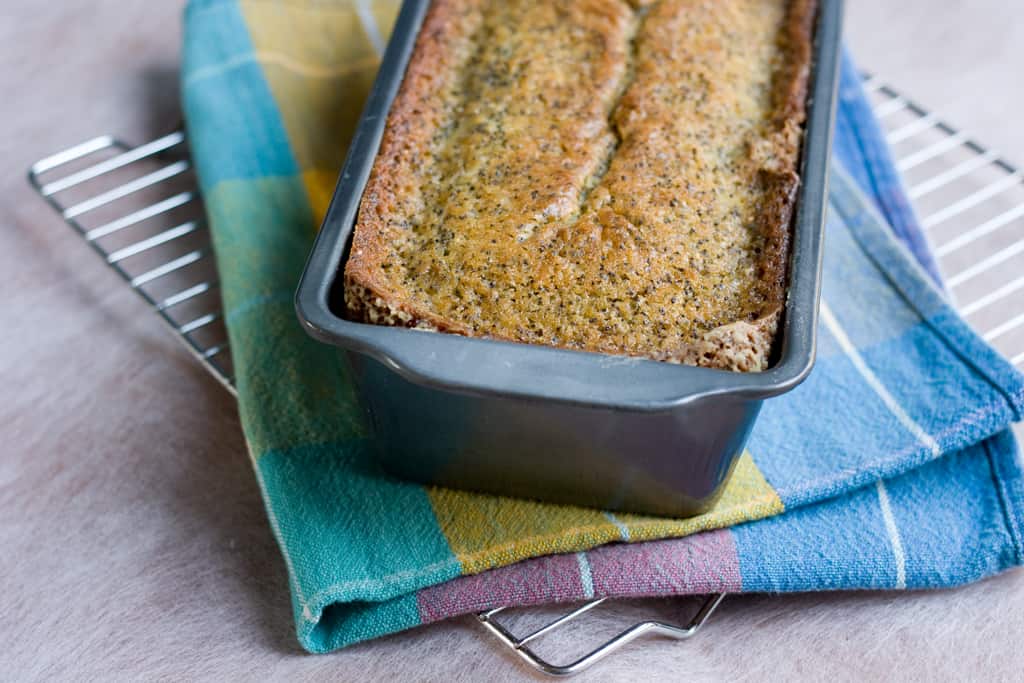 For those of you wondering, I sent my package express, arriving four days after it was mailed.
Lemon Poppy Seed Loaf
Adapted from here
Makes 1 loaf
160 g flour
12 g baking powder
4 g baking soda
2 g salt
170 g coconut oil
85 g sugar
2 eggs
1 yolk
170 g yogurt
30 g poppy seeds
25 g chia seeds
Zest of 2 lemons
Vanilla to taste
1 1/2 lemons juiced (about 70 ml)
60 g sugar
Preheat oven to 350 degrees F or 175 degrees C.
Butter and flour a loaf pan.
Whisk together the flour, baking powder, baking soda, and salt together. Cream the coconut oil and sugar together until fluffy.  Slowly add the eggs one at a time. Add the lemon zest, poppy seeds, chia seeds, and vanilla.  Beat in half the flour, then add the yogurt.  Last, add the rest of the flour and mix until just combined.  Bake for 45-50 minutes or until a toothpick inserted comes out clean.
While the loaf is baking make the lemon syrup.  Heat the lemon juice and sugar together until it comes to a simmer. As soon as the loaf is taken out of the oven, spoon the syrup on top.  Leave the loaf in the pan for several hours, or overnight.
Other recipes with Coconut Oil, Chia Seeds, and/or Lemons:
Chia Seed Waffles
Lemon Berry Tart a la Coconut Oil
Simple Stove Top Granola