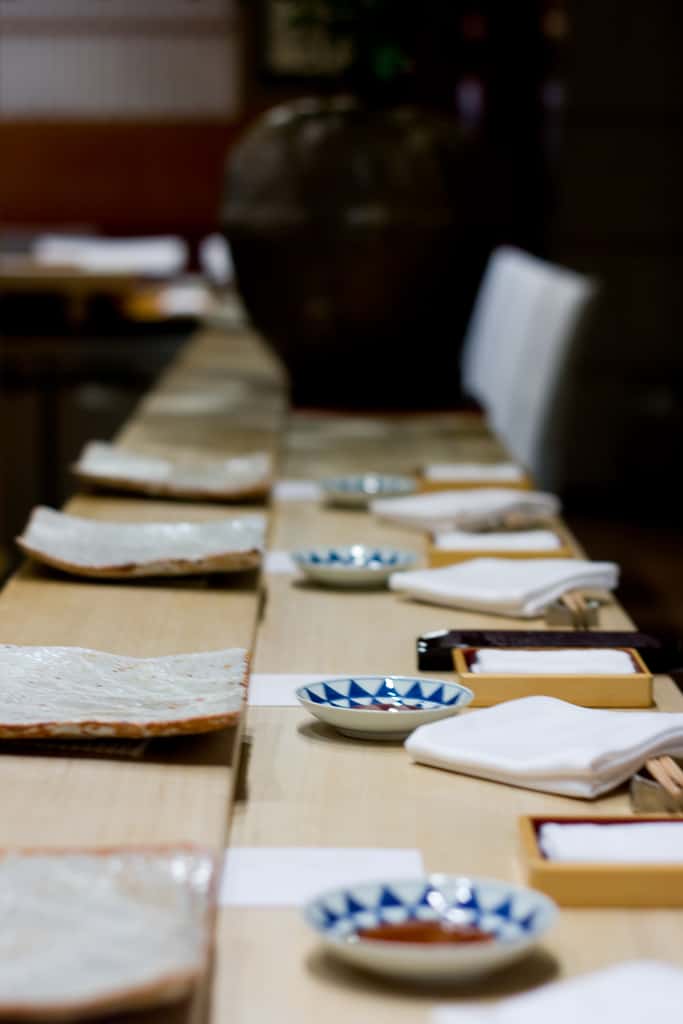 A few weeks ago, my family took a short trip to Tokyo.  We didn't make a long list of things to do or see, but we did make sure to have a reservation at a good sushi restaurant. There are many exceptional places in Tokyo, but not all are foreigner friendly.  Even some of the Michelin starred restaurants don't accept non-Japanese diners (!?), but luckily Sushi Kanesaka isn't one of them and we were able to get a reservation for dinner.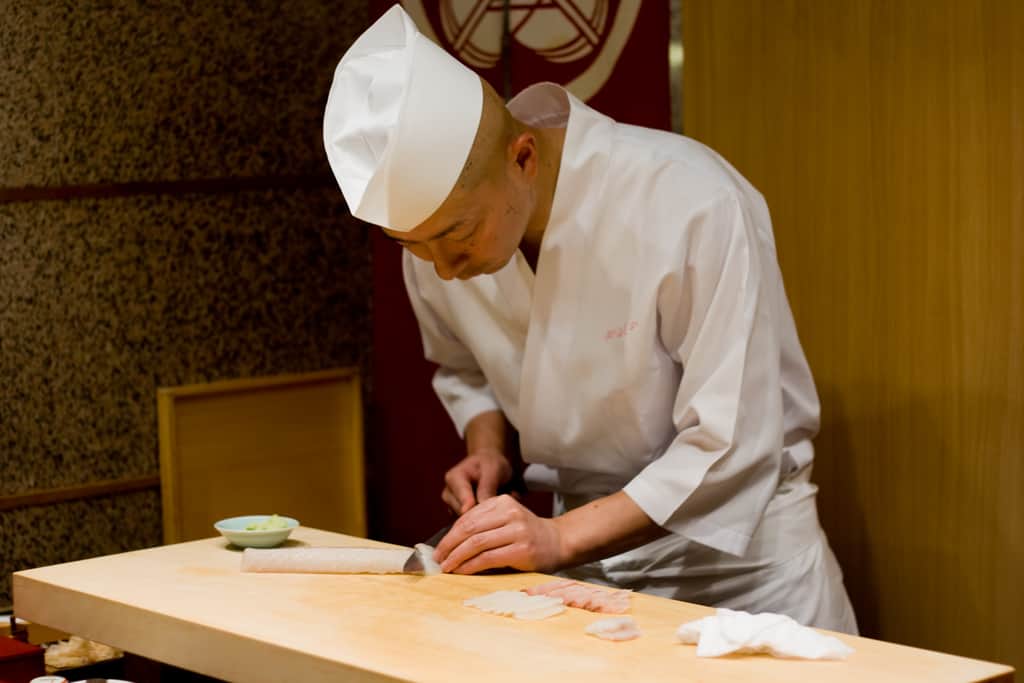 We were the first to arrive for dinner, but once our party of six sat down, we took up half the restaurant.  Two chefs operate at one time, and we were lucky to have been seated on Chef Kanesaka's side.  While the other chef was vibrant and chatty, Chef Kanesaka was quiet and stern. His focus lay entirely on his food and materials, and the experience was up to us.  He wasn't the most welcoming person, but I couldn't help but be in awe of his skill level and devotion.  The depth of his knowledge and career could be felt through the careful performance of his hands. There was no denying that he was a master chef.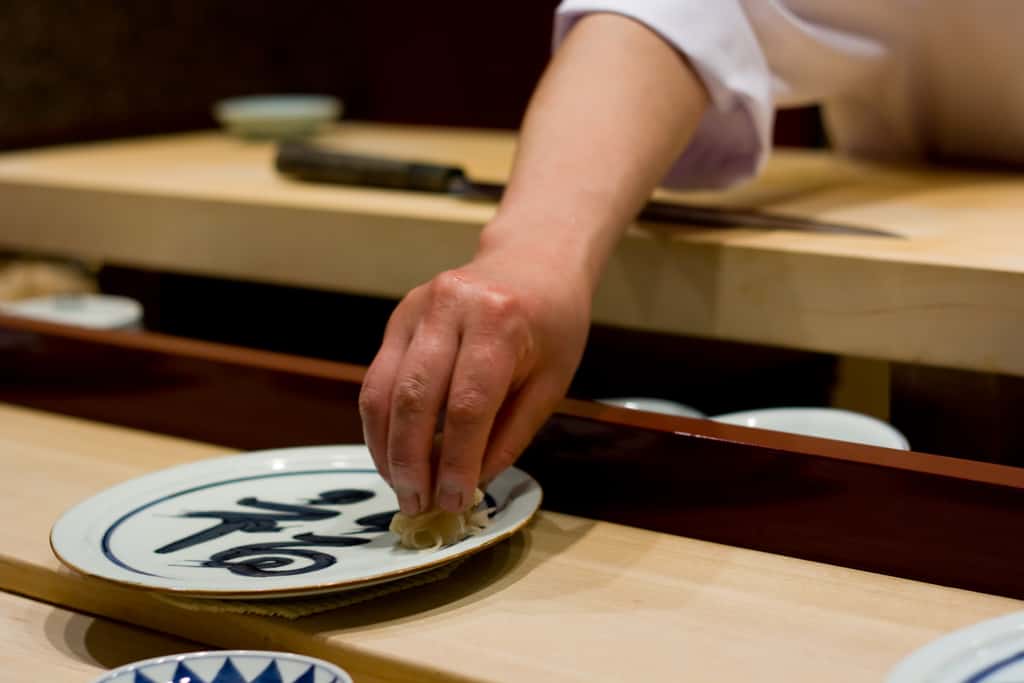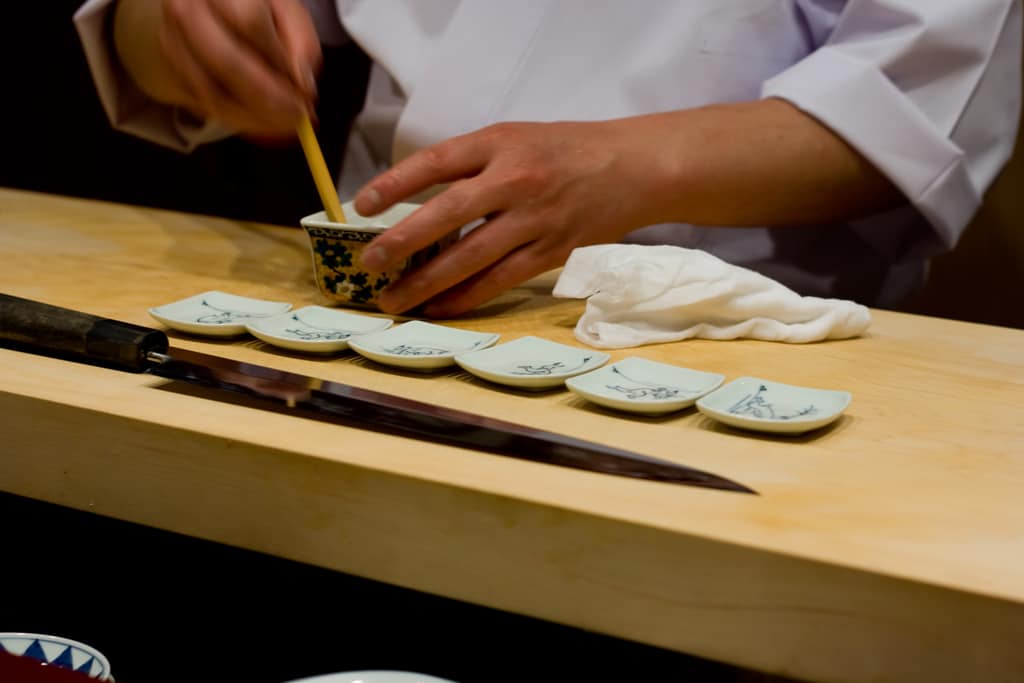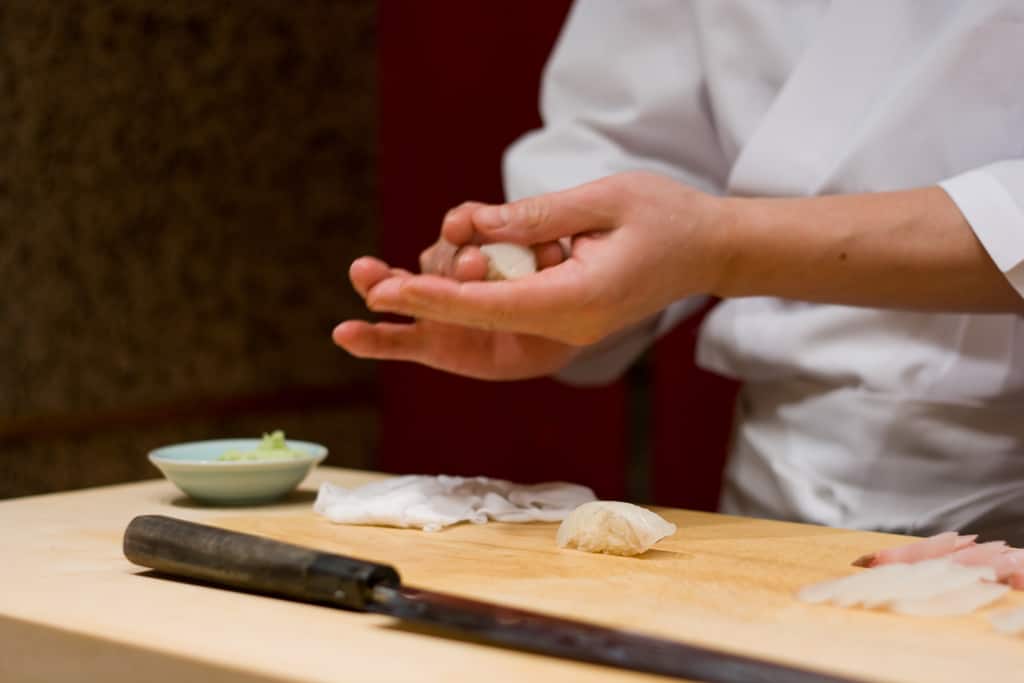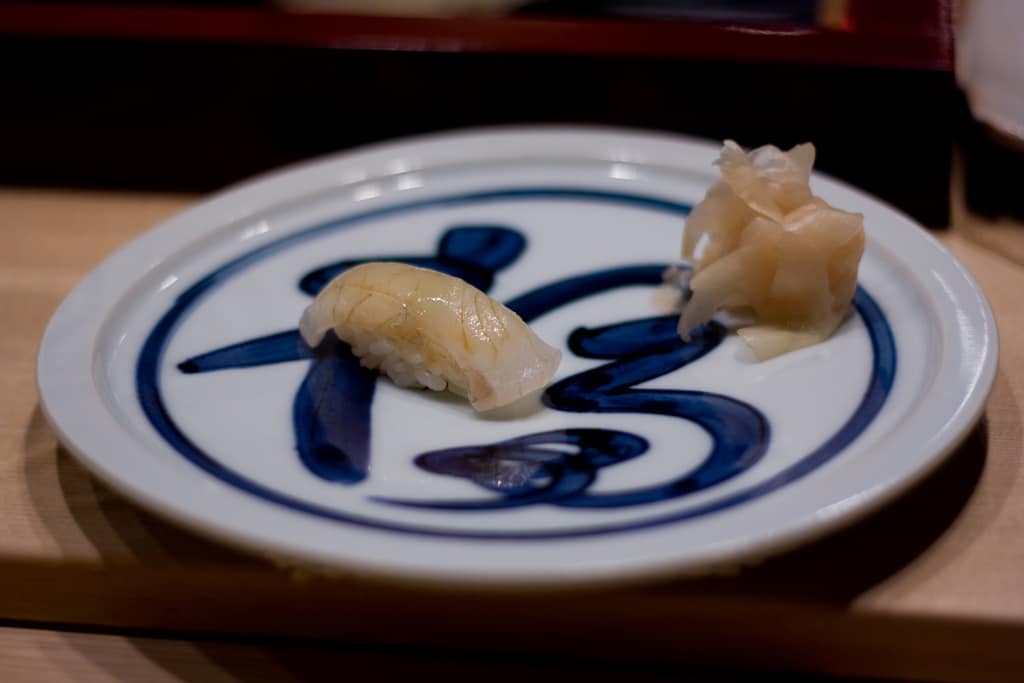 Our first piece was Karei, a white flatfish brushed with a stroke of soy sauce as was every piece to follow. Light in flavor and texture.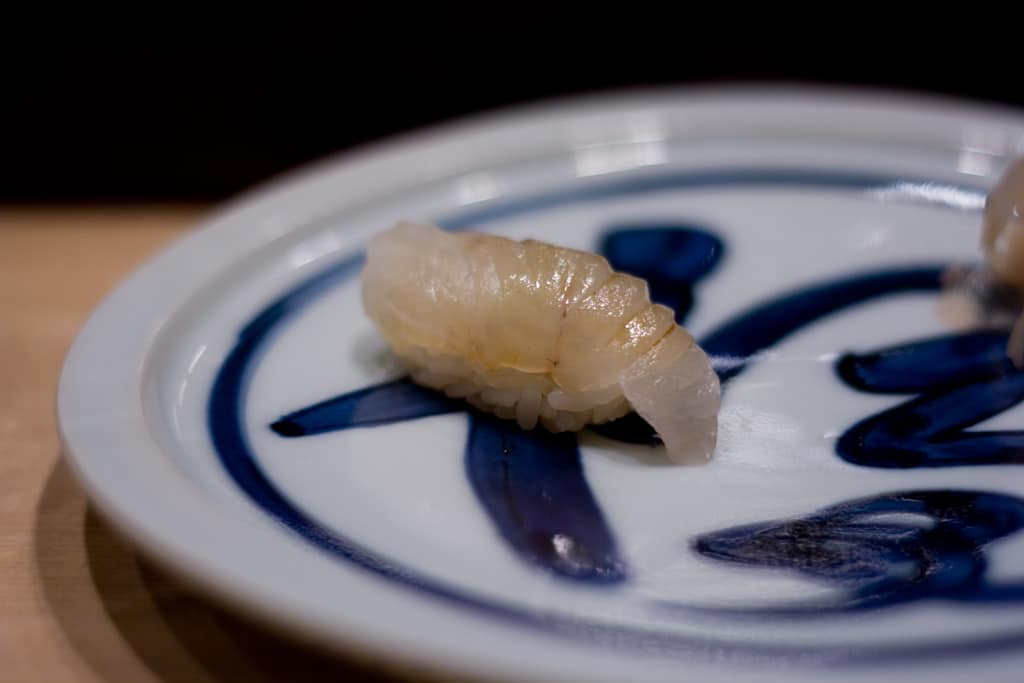 Second was Suzuki, seabass.  It had a firmer bite, similar to that of steamed octopus.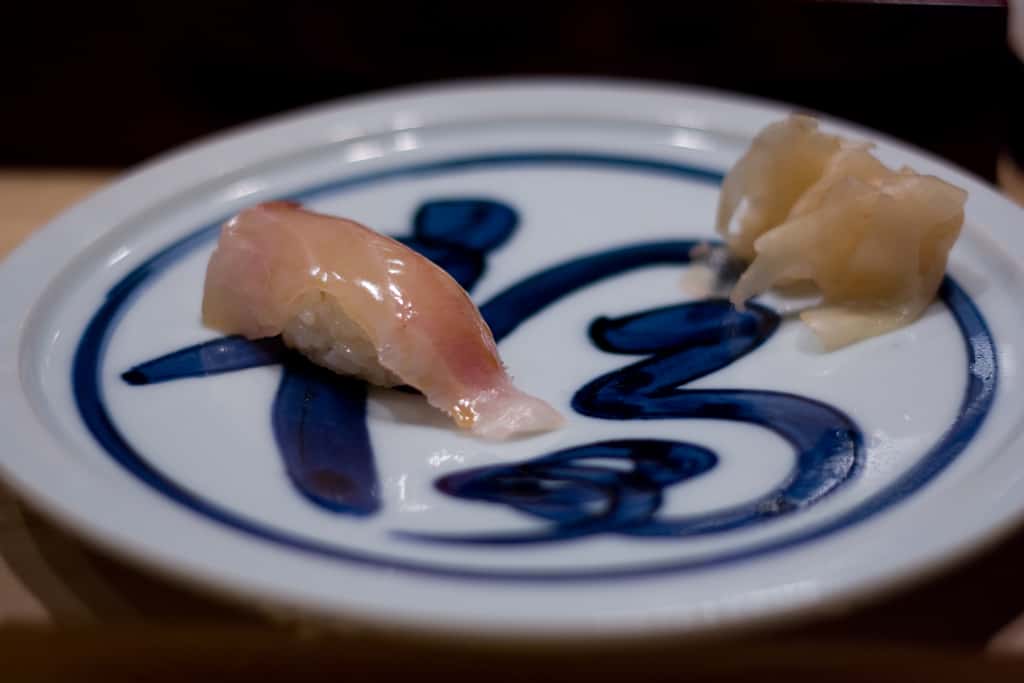 A hamachi variety followed which was firmer but delicate in taste.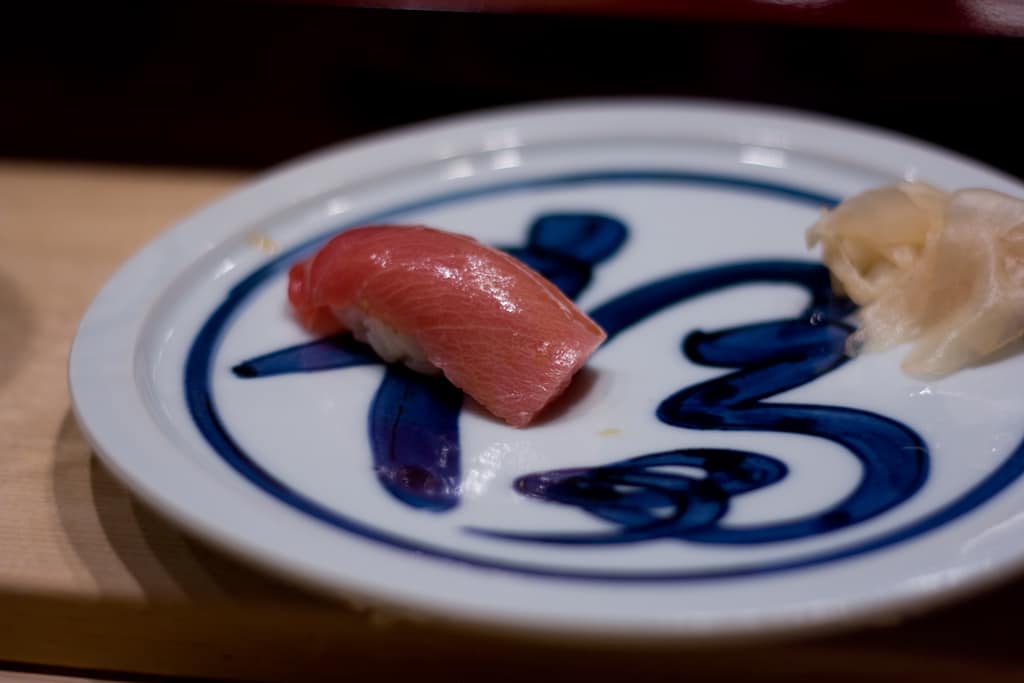 Our next piece was Chuo Toro, medium fatty tuna.  It was a fairly thick slice of fish, meatier and softer than any other tuna I had had before.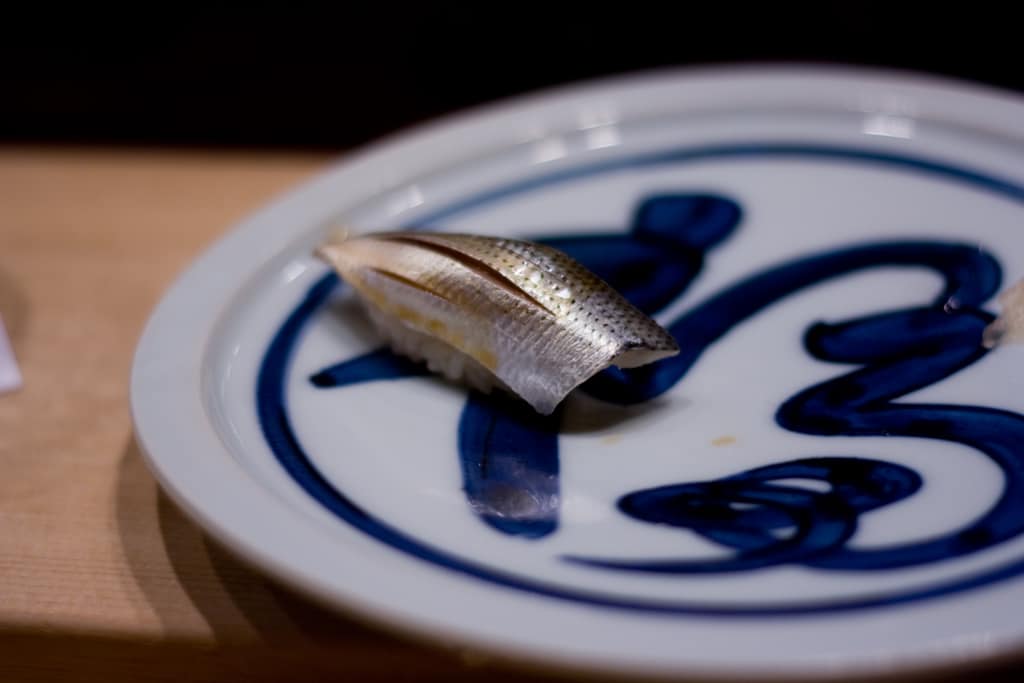 Kohada, herring, was the first "strong" fish that we got, but it was nothing like the salty-brined version that I usually associate with this type of fish. It was fragrant but not pungent, with just enough chew.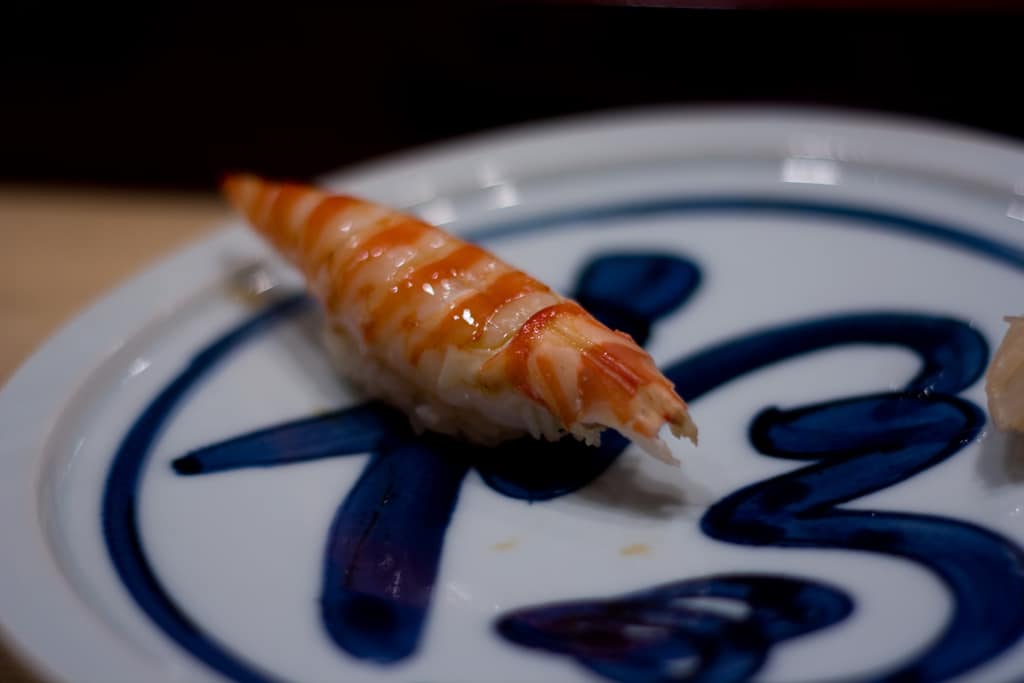 Next came the first cooked item.  The Kuruma Ebi, or prawn was perfect steamed and stuffed with some kind of seasoned egg-yolk mixture. The perfect amount of flavor to support the subtle characteristics of a prawn.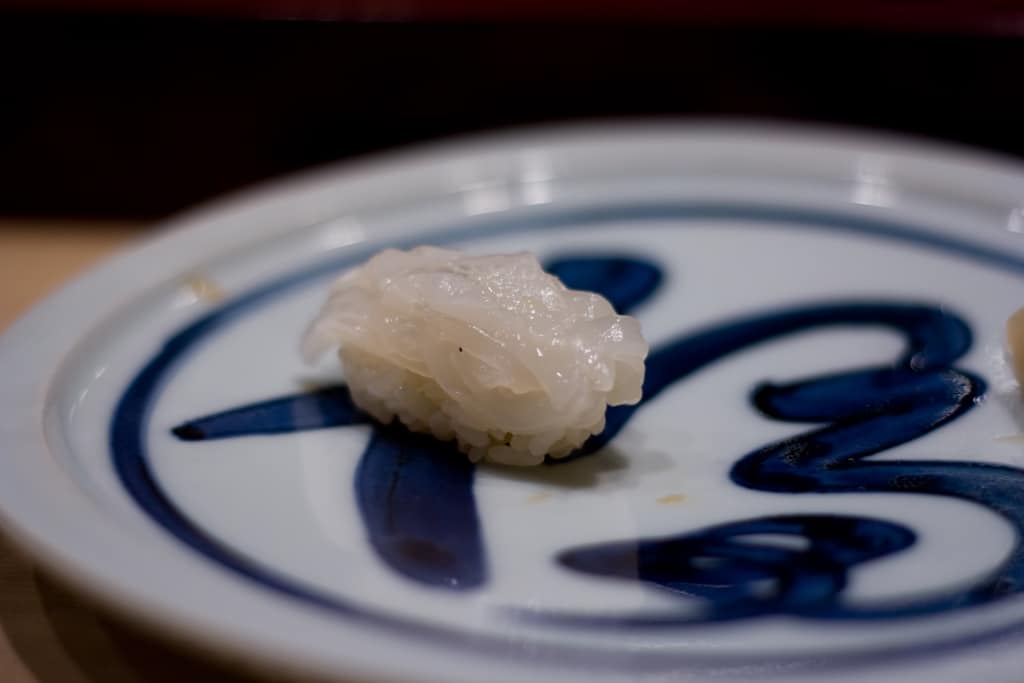 This was one of the most interesting pieces from the omakase. Ika, or squid, cut into very thin strips to which a little lime juice and salt were sprinkled. Chef Kanesaka commanded that extra soy sauce was not necessary…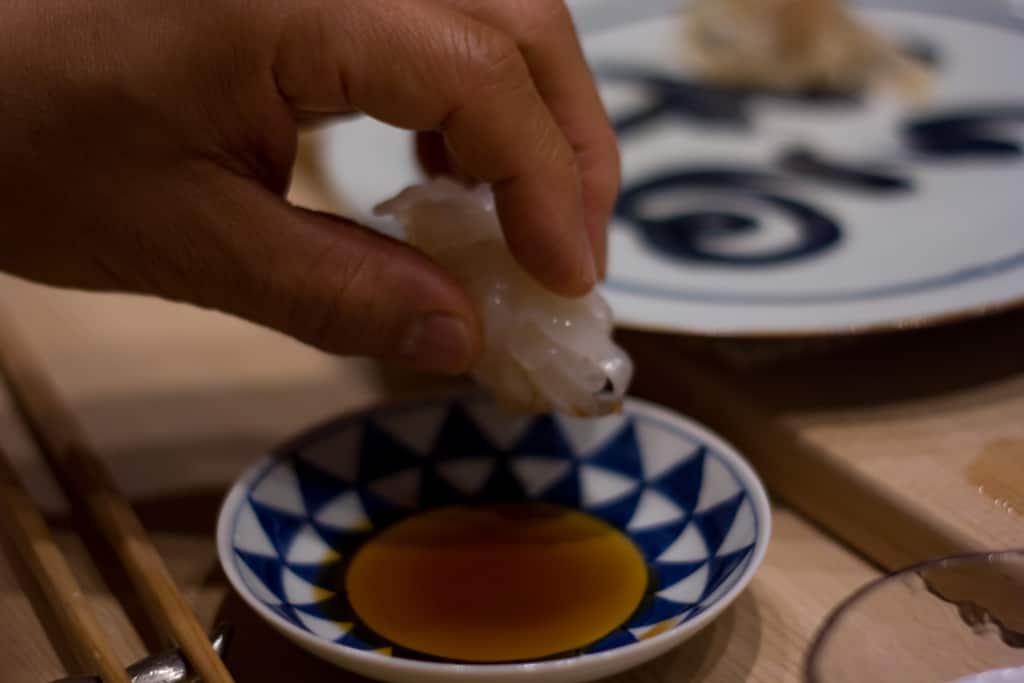 …but my dad forgot and did it anyways. At this time he also reported that sushi is best enjoyed when eaten by hand.  So we all ditched our chopsticks from this point on.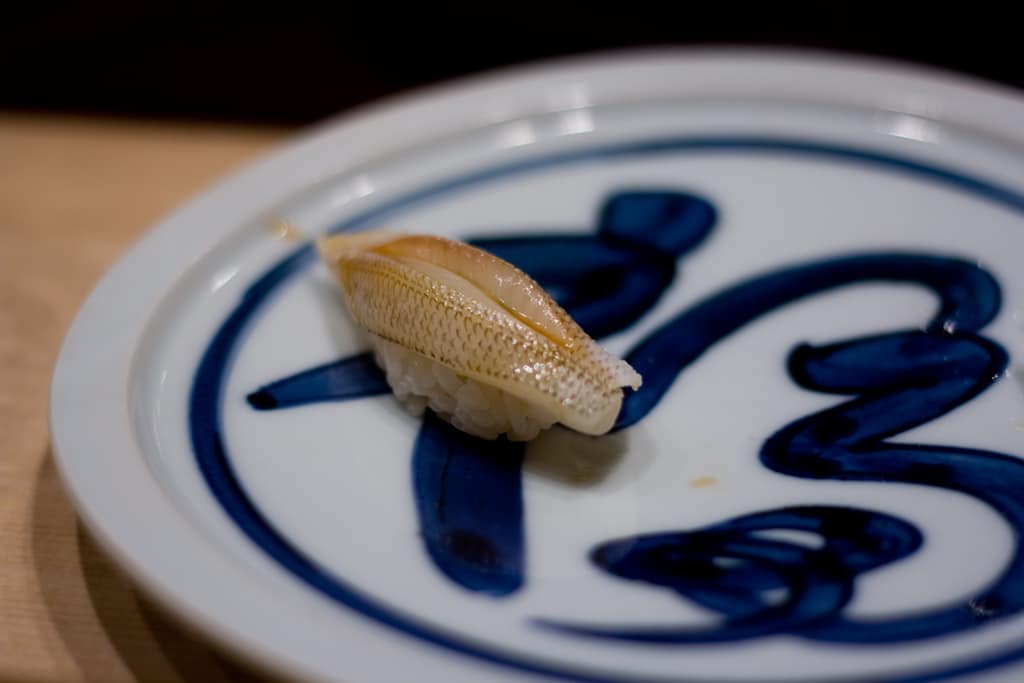 Kasugodai, baby seabream followed next.  A tiny shiso garnish lay underneath the fish, which gave it some nice fragrance.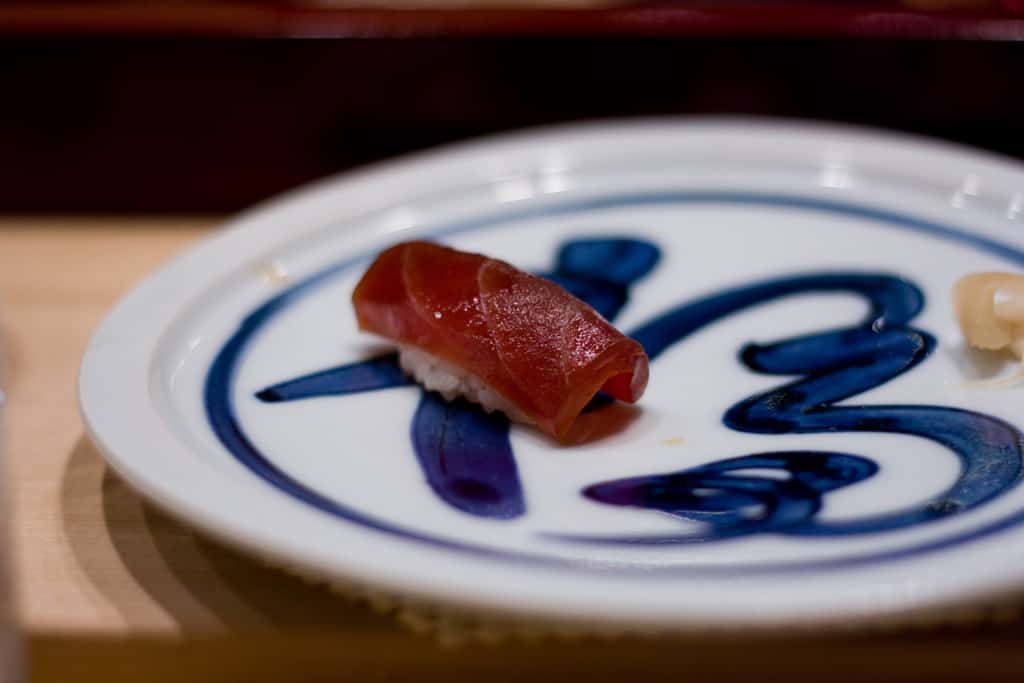 And then of course Maguro, tuna, made an appearance.   The meat was cut and marinated at the beginning of our meal, which was then drained and served at this point in our course. As it can be seen in the photo, the sushi is of  pretty good thickness.  It allows the flavors of the fish to stay dominant to flavors of the rice, which are supposed to take a supporting role.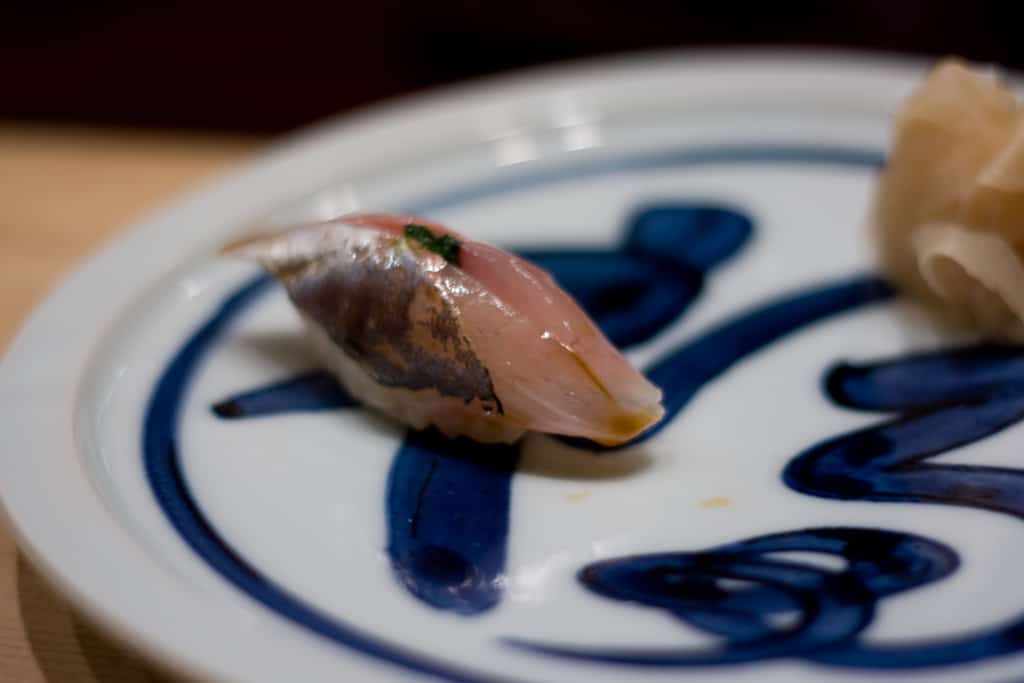 This was also one of my favorites, Aji, or Mackerel.  The little green garnish of shiso gave the fish a nice accent (I like shiso if you haven't noticed).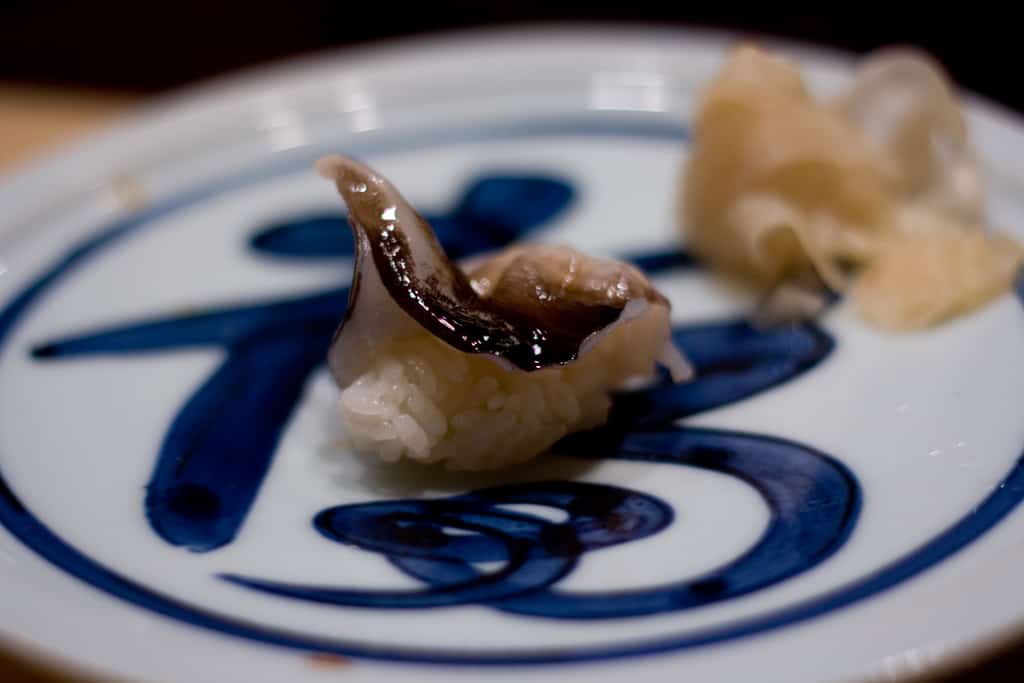 I'm not sure what this next piece was, but it was one healthy piece of shellfish!  It was still moving as this picture was being taken. Crunchy and slick.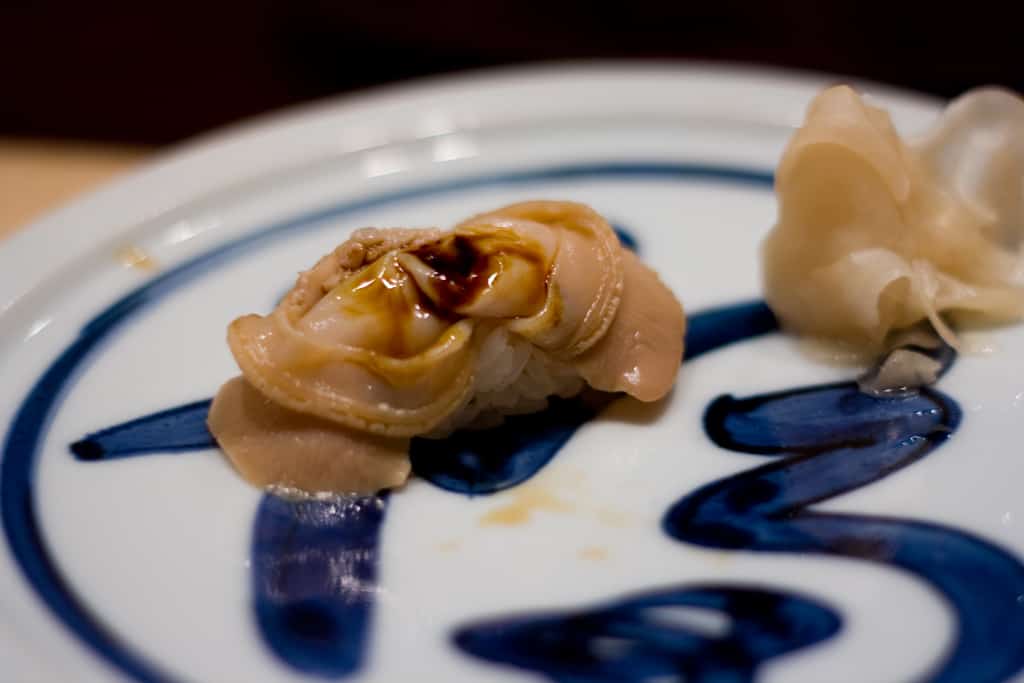 Another shellfish, hamaguri, or clam followed suite.  I'm not sure if I've ever seen a clam so large before. It was firm but tender, with good flavor.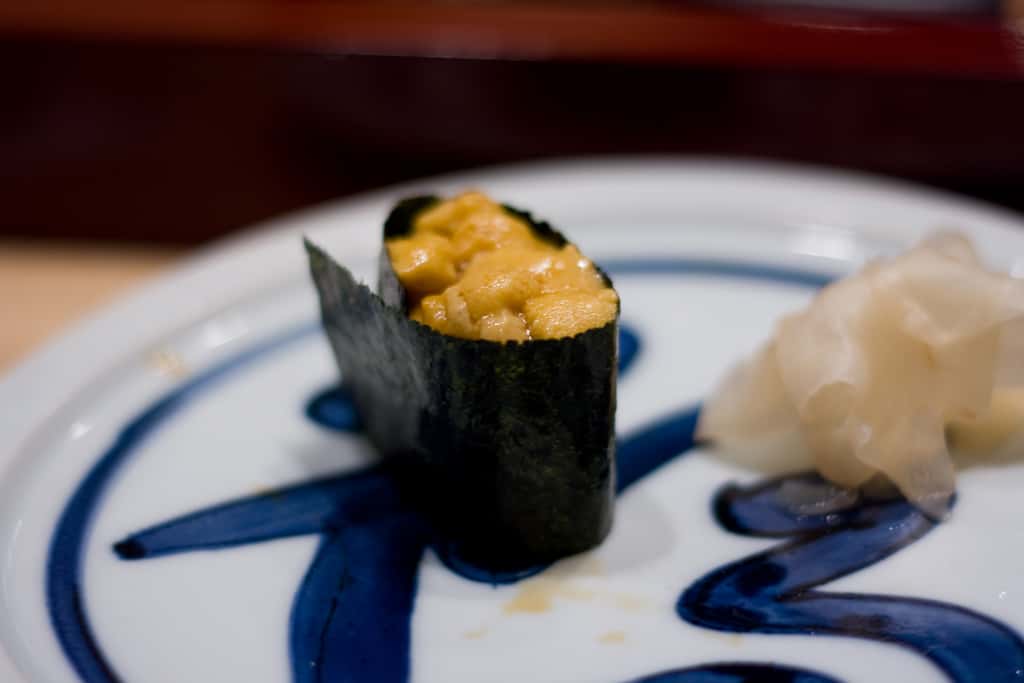 I'm usually not a big fan of Uni, sea urchin, but this one was exceptional. It was just the right amount of creaminess with hints of the sea. I could've devoured two to three of them, but am only left with the memory of this mere one.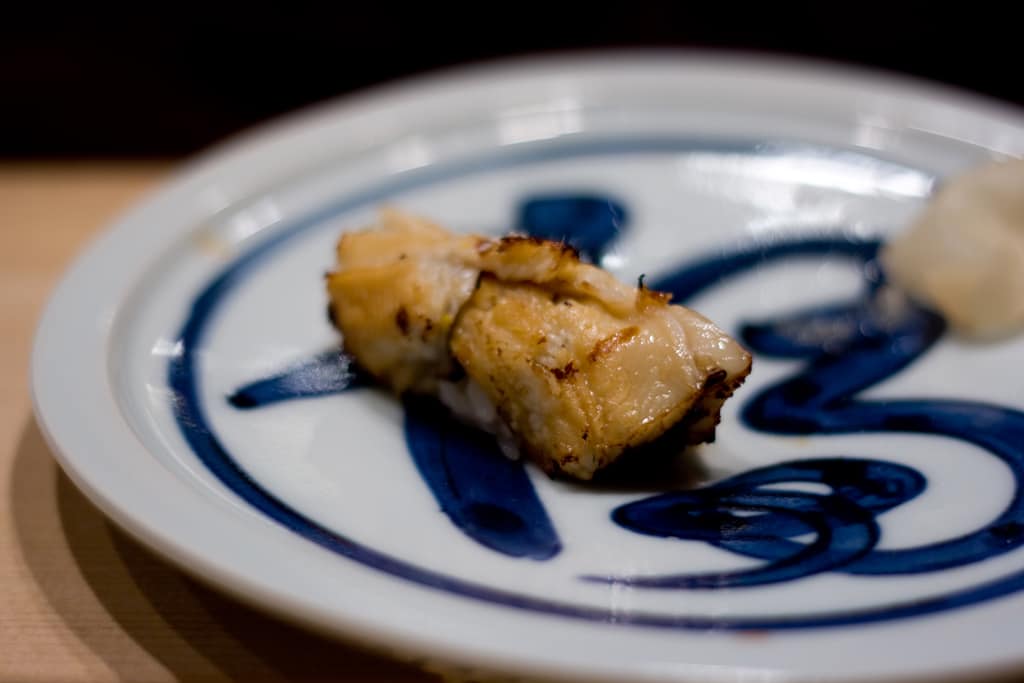 Another favorite, this was Anago, sea eel. It was cooked with very minimal seasoning, which is starkly different from how its cousin Unagi, freshwater eel, is usually served. I had never had this type of fish served so simply, but it was one of the most memorable and probably at the top of my list.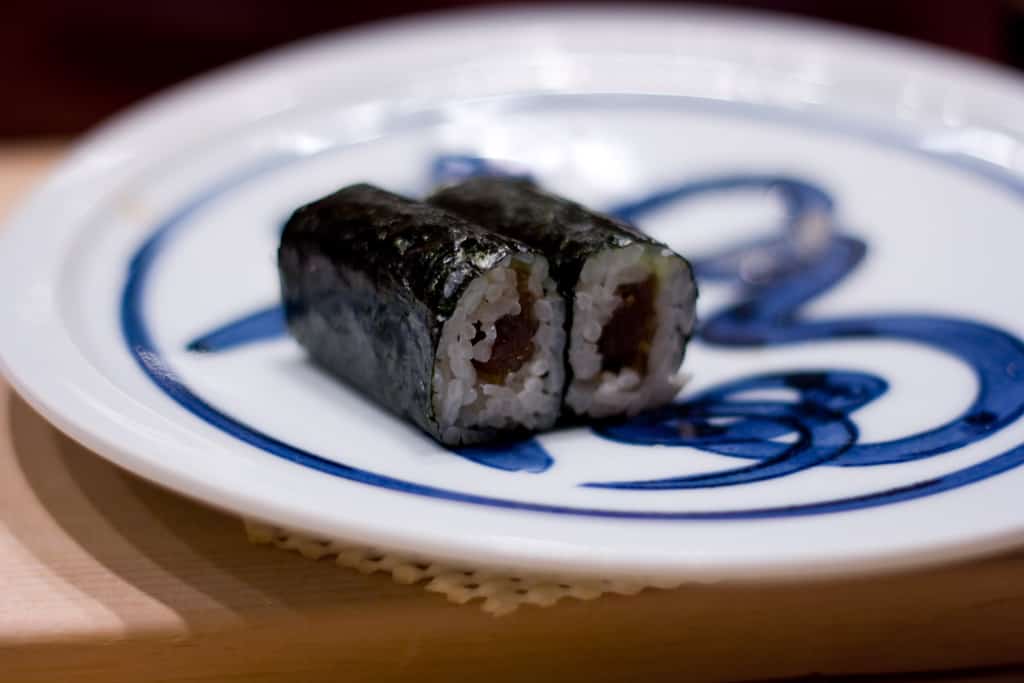 Negitoro was the last of our fish, a docile way to bow out.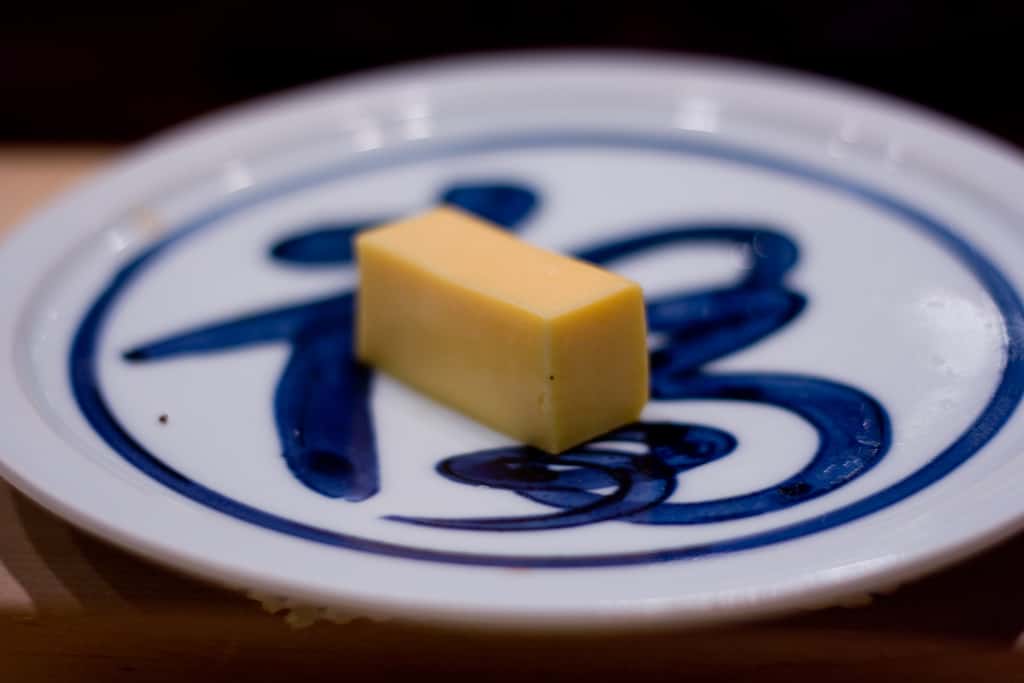 To end, we had Tamago, a sweet omelette.  It was completely different from the tamago that I know, more cake-like: sweet and very creamy.  Apparently, baby shrimp is ground into the batter.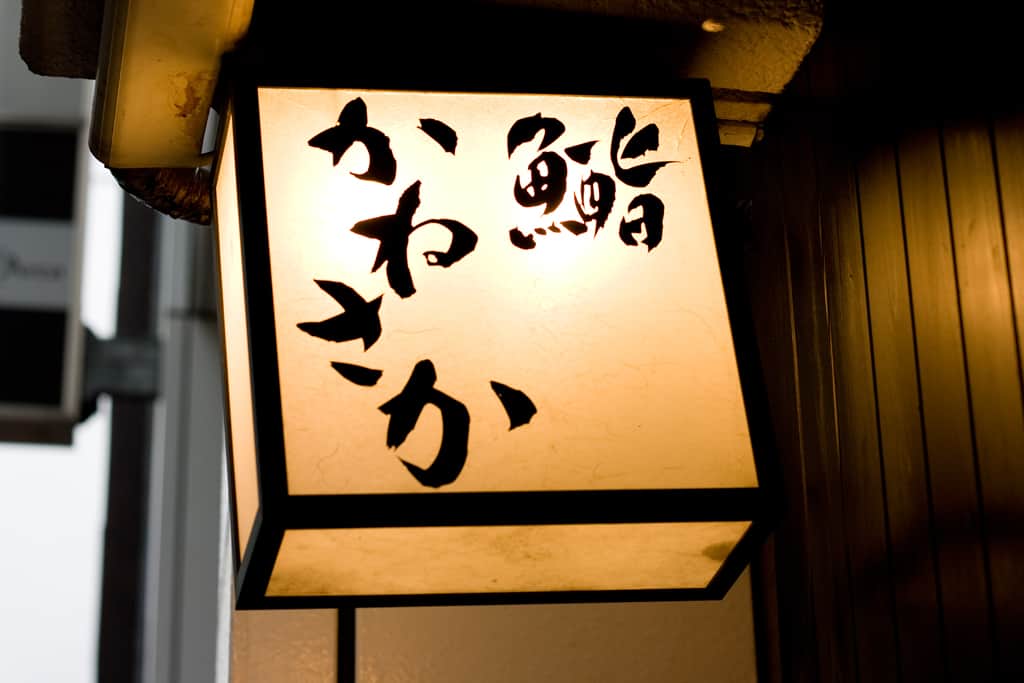 The experience was a first to say the least.  One that was world expanding and very humbling.  The dedication and commitment of this one person to his métier, his field, was incredibly inspiring.  I think all of us left with the same feeling of awe and gratitude.
Sushi Kanesaka
B1/F Misuzu Bldg, 8-10-3 Ginza
Chuo-ku, Tokyo 104-0061
Metro: Ginza
Map