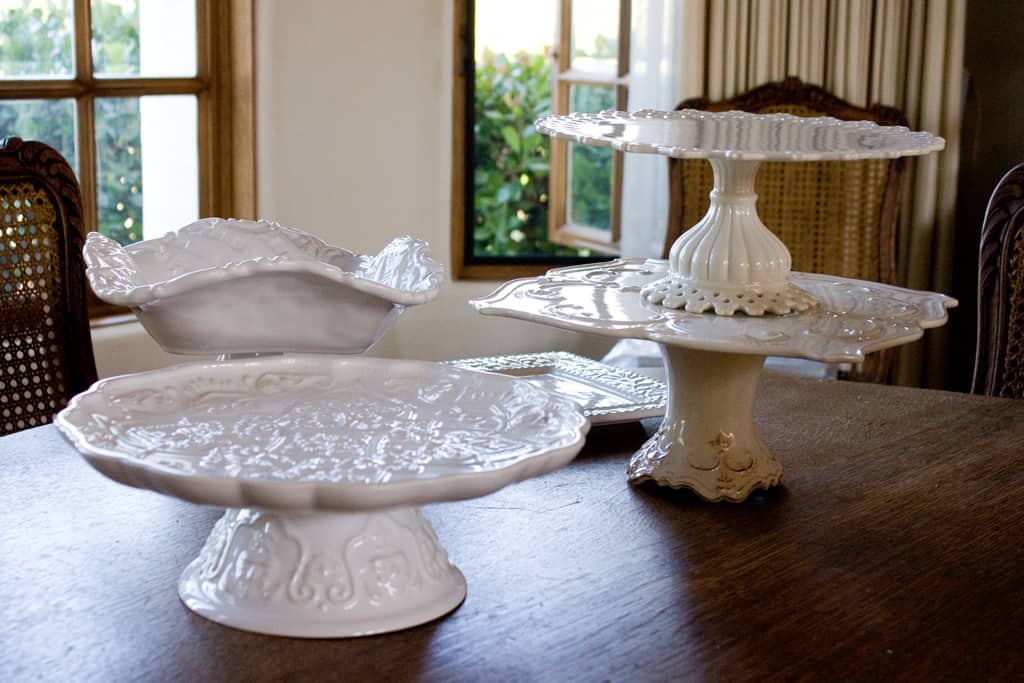 It's been a crazy summer, full of unexpected changes, but the closing of one door has only led to the opening of another. I have an exciting new project underway commissioned by my betrothed sister and her fiancé: a dessert bar for their wedding! It's a huge challenge, but one I am so thrilled about.  The wedding is less than a month away, but the preparations and research have already begun!
It seems that the general rule of thumb for professional dessert bars is: 3-4 mini desserts per person and 5-7 different options.  I'm using that as a guideline and taking under consideration that because it is a "personally related" dessert table, guests will probably opt to try more or all the different varieties.
So far, the toughest part has been deciding what to make. Ideally, I would want to fill the table with entremets, tartelettes, and homemade ice cream, but realistically, for this wedding, none of those are possible. Aside from the obvious home kitchen element, other factors that need to be considered are that the venue is outside with no access to a kitchen, a 2.5 hour drive from our home, and that I am maid of honor.  Being MOH means that everything must be finished two nights before the wedding and that on the day of I will only be able to help out a little, if any, with the transport and set up.  Soooooooo, there are a LOT of limitations, but I'm looking at ways to work with and around them so that I can come up with something realistic but creative and most of all delicious!
It's going to be a busy next few weeks…!!!