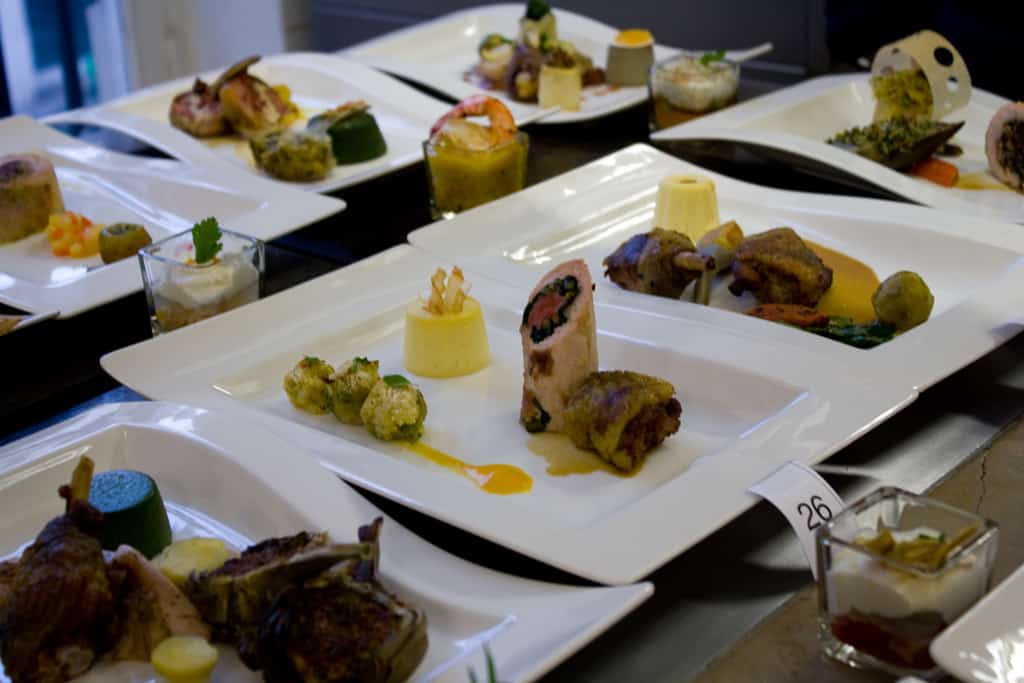 I passed my exam! How well I did…we have yet to find out, but I'm so relieved that it's over.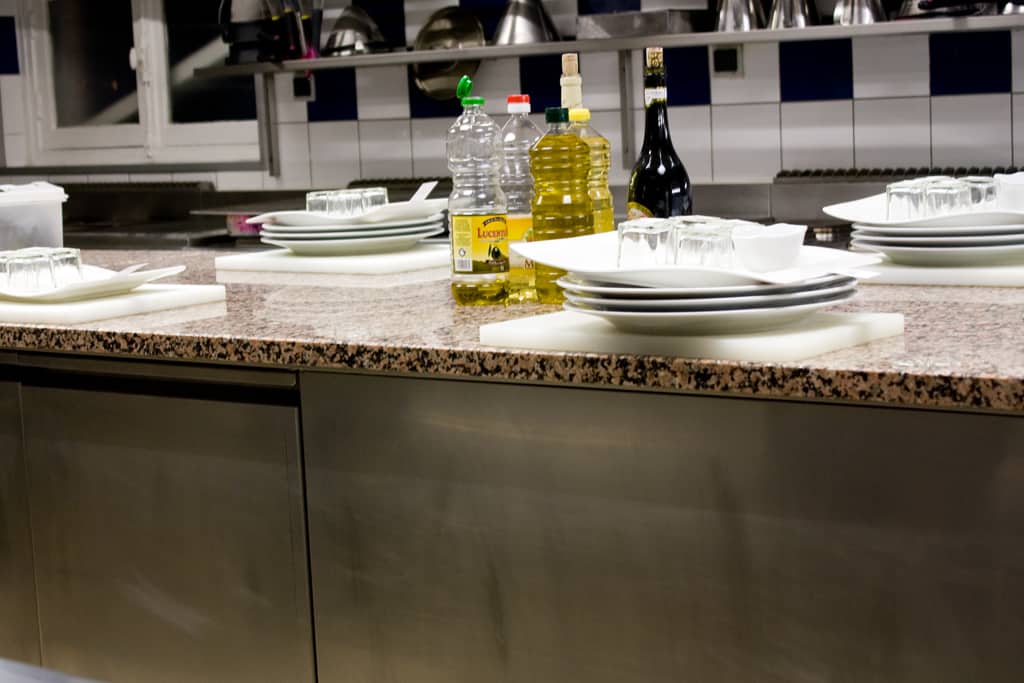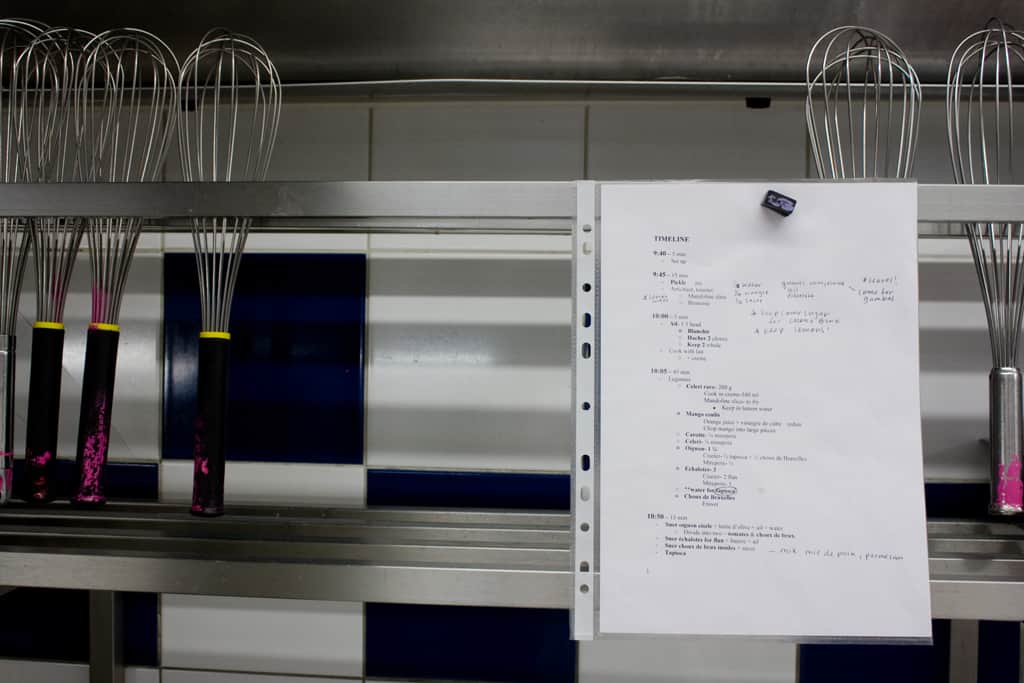 Unlike the pastry final last year, I was extremely stressed and anxious leading up to the exam.  They are both equally difficult, but in different ways.  The pastry exam is about the craft and artistry of sugar pulling.  Mastering that technique and creating an aesthetically pleasing center piece is what the exam is all about.  It wasn't easy and my sugar wasn't perfect, but I felt more at ease preparing for that exam than I did with the cuisine.  Maybe it's a sign that I'm more of a pastry person than cuisine? Or that I'm just more comfortable with pastry? I don't know, but physically and emotionally this exam felt more challenging for me.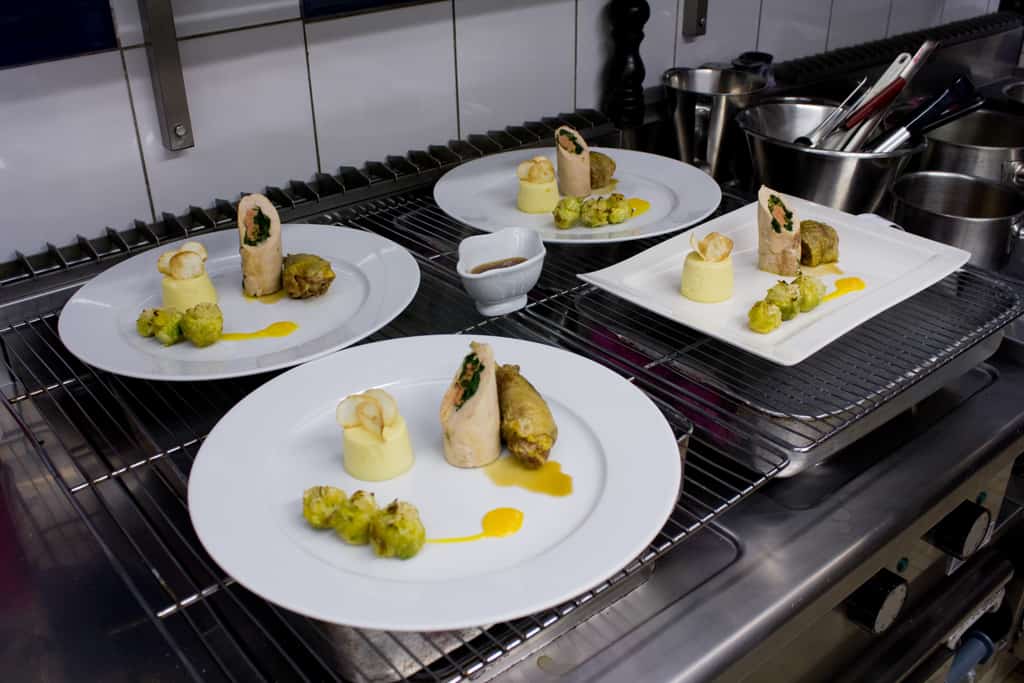 I had a lot of concerns about my dish, not about flavor or taste, but about being able to finish everything on time. For the pastry exam, you come with an idea of what you want to make, but on the day of you can decide to change it however you want.  If one of your flowers doesn't look nice, toss it.  If it's not the exact color you wanted, oh well, just go with it.  For cuisine, it's different because a dossier is written and handed in before the exam, which very specifically outlines what you'll be making and how. The exam also has more requirements and boundaries: certain ingredients have to be use, and certain types of garnishes need to be made. It's a lot to think about and do, and I just wasn't sure if I could complete everything in 4 hours.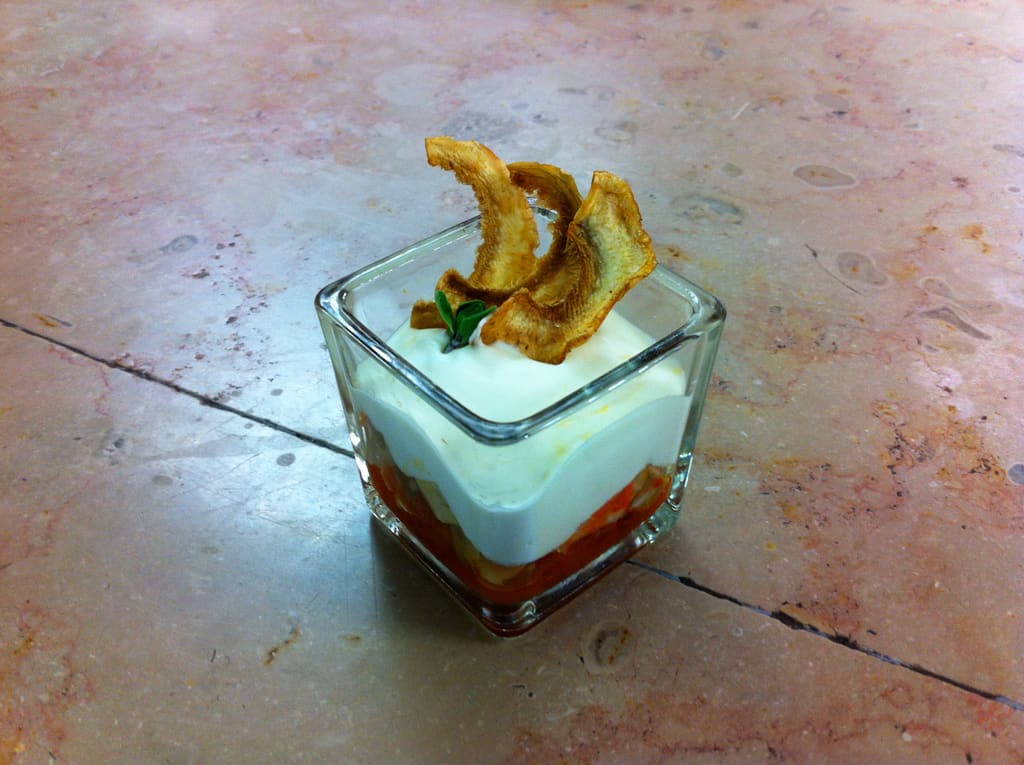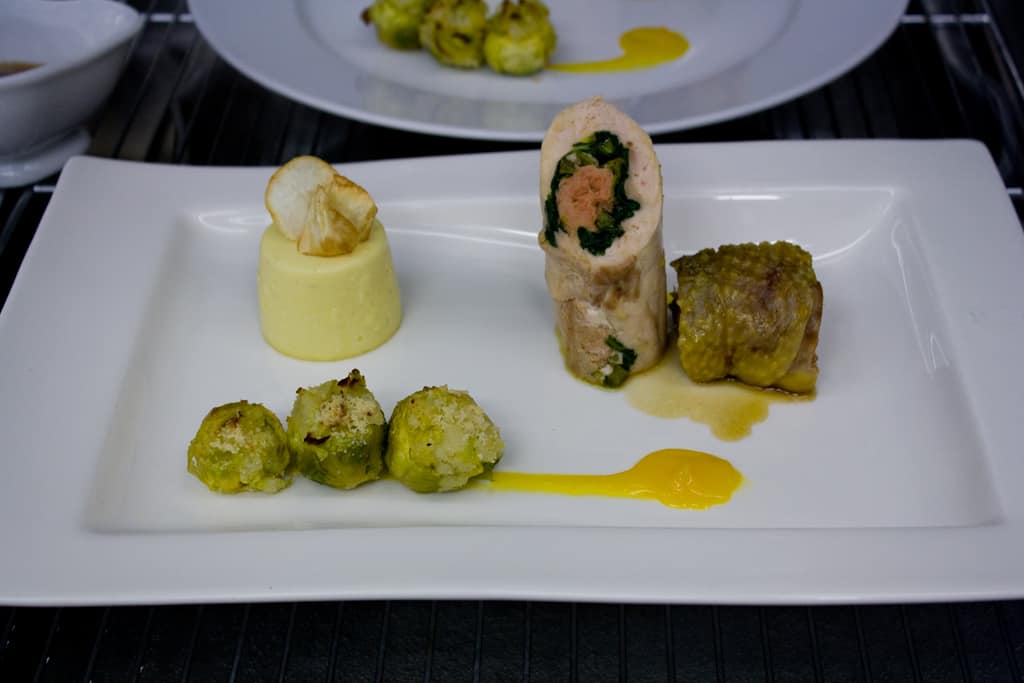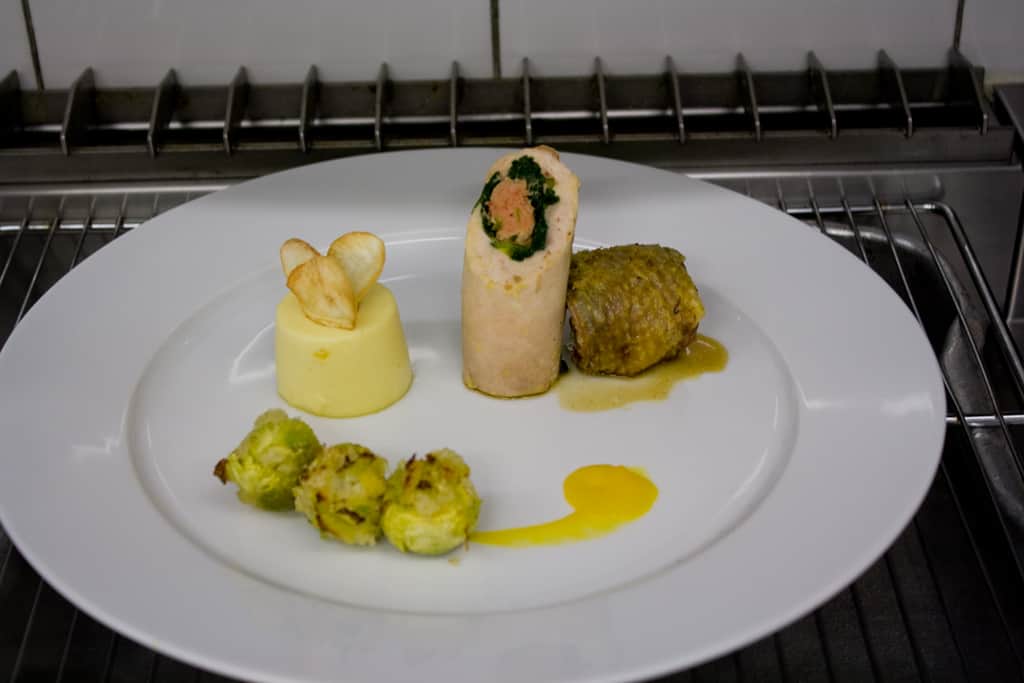 But I did! And with 5 minutes to spare! I'm actually totally amazed and shocked that I was able to do everything and not rush in the end.  It was nonstop and I was crazy high on adrenaline the whole time, but I'm really proud of myself.  What really kept me going (and sane at times), was a super detailed timeline I wrote out for myself.  I calculated how much time I needed to complete a task and created the most efficient order that I could think of.  There were times when I was behind schedule, but never more than 5 minutes and I was always able to catch up by speeding something else up.  I also have to give credit to the assistant who stayed with us in the exam room the whole time.  She was incredible and I really couldn't have done it without her.  Whenever I needed something, she would go find it for me.  If something needed to be washed or taken to the dishwasher, she would do it.  She even helped watch over my flan and thicken my jus.  I am so grateful for all her help.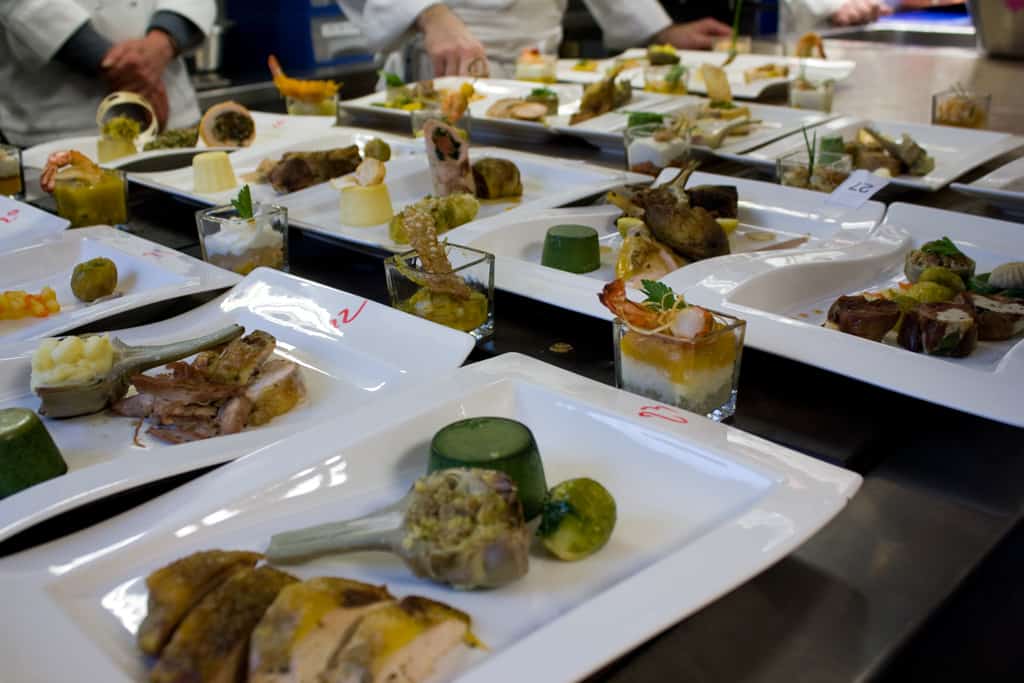 At the end of the day, we had a debriefing with the chef and got to see everyone's plate and verrine from that day (exams were spread over two days). Again, it was so interesting to see what everyone came up with and how different each dish was. The chef complemented our class for our overall plating skills and good dossiers.  However, he emphasized that for this exam, plating isn't everything and that having a classic, good tasting plate was the most important.  He pointed out a few good and bad examples, none of which were mine, but it's fine.  I feel really good about what I made and how the exam turned out.  Of course there are many things I could've changed, done differently, or done better, but I just want to be happy with what I made.  I gave it my all and made something that challenged me but also reflected what kind of cook I am today.  It's amazing to think how far I've come.  I would never imagined myself cooking the way I do now, and just that is something I feel very happy about.