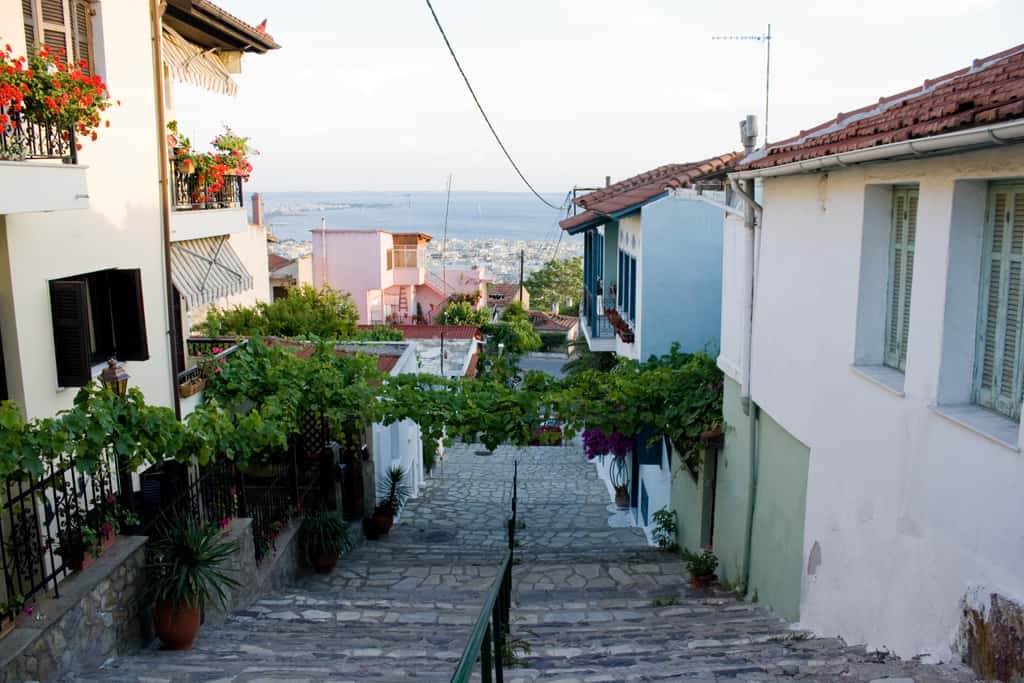 After my sister went back to the States, I drowned my farewell sorrows by going to Greece!  I have a friend from college who spends every summer in Thessaloniki, a small city in northern Greece, so I decided to visit her for a few days.  People always say that the best way to travel is to know a local, and I definitely experienced the truth of that during this trip.  The places we went and the restaurants we ate at were side street wonders and local joints.  It also didn't hurt that my friend is a Hellenic Studies master.  She was like my own pocket professor giving me lectures about everything from ancient history and architecture to modern politics.  It was great!  She also introduced me to the real flavors of Greek cuisine.  Bright and fresh, and I never knew Greek food went beyond the street food gyro.  I left completely enamored by the food and inspired to cook with those elements back home.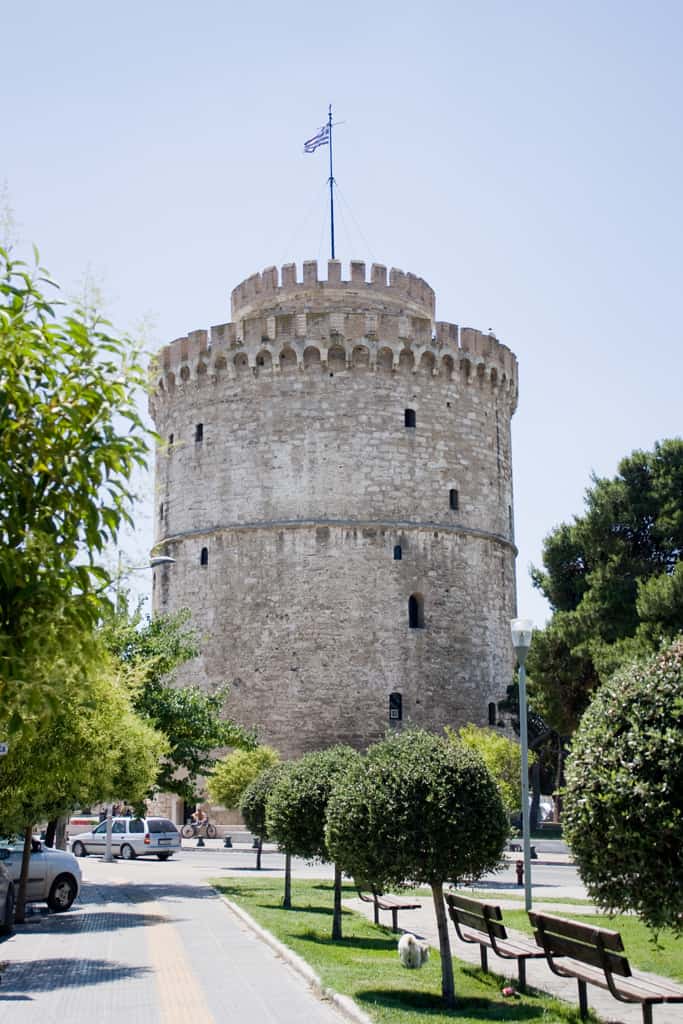 We started each morning Greek style with a cold freddo or frappe.  It's not the most complex drink (frappe is actually made with instant coffee!), but it's the most refreshing and satisfying cold coffee I've ever had.  I loved how tall the glasses came, how cheap it was (around 2 euros!), and the frothy foam on top.  It's perfect at any time of day during the summer (or all year round for the Greeks!).
For brunch one day, we had pita, phyllo pies, at To Psomi Tis Gerakinas  (Gerakina's Bread) near the Rotunda and Galerius Arch. We did a mini sampler: tiropites sfoliata, cheese puff-y pie, spanakopita, spinach-feta pie, and pita kolokithi milo kai, pumpkin-apple pie. The layers of phyllo dough are crispy thin and the filling ratio was perfect.  I loved the spanakopita, which according to my friend had a really good balance between spinach and feta, a rare find!
We had dinner one night near Bit Bazaar, a cute square that comes alive at night with drinks and lights. We had really good tzatziki, the best horiatiki, Greek salad, kolokithakia tiganita, fried zucchini slices, and soutzoukakia, meatballs with cumin.  The soutzoukakia was one of my favorites.  It was moist, nicely charred, and packed with flavor without being overly aggressive.  With mustard and the tomato sauce, it was perfect.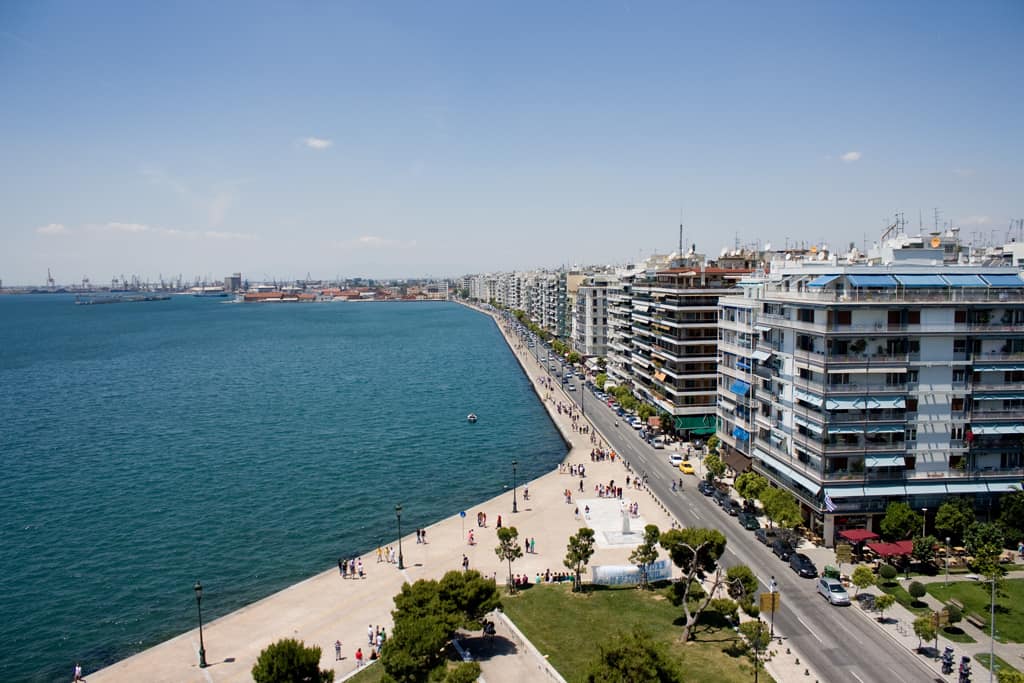 A really great spot for cafes and people watching is this promenade in the city center where Tiffany's is. This restaurant has been around for ages and was supposedly the hang out spot for my other Greek friend's grandfather back in the day.  They've still got it! Because the food we had was great and the tables were packed at lunch time. We had kolokithakia avgolemona, meat stuffed zucchini in an egg-lemon sauce, tzatziki, manouri cheese, and the roka salad special.  The salad was hands down my favorite salad during the trip, which is saying a lot because I loved all the salads we ate. It was composed of arugula, lettuce, tomatoes, parmesan, freshly made croutons, and balsamic vinegar.  Simple but amazing.  The roka, or arugula, is not as peppery and strong as the other ones I've tasted and the balsamic vinegar is thicker and more creamy, which makes for the best dressing.  I don't know if the balsamic is just made that way in Greece, or it was rendered into that kind of texture, but it was drool worthy even while I was eating it. The manouri was also a very interesting and local to this region of Greece, Macedonia. It's a semi soft cheese and creamy in taste.  The texture is in between that of feta and goat cheese.  It's very plain and went nicely with the other more vibrant dishes.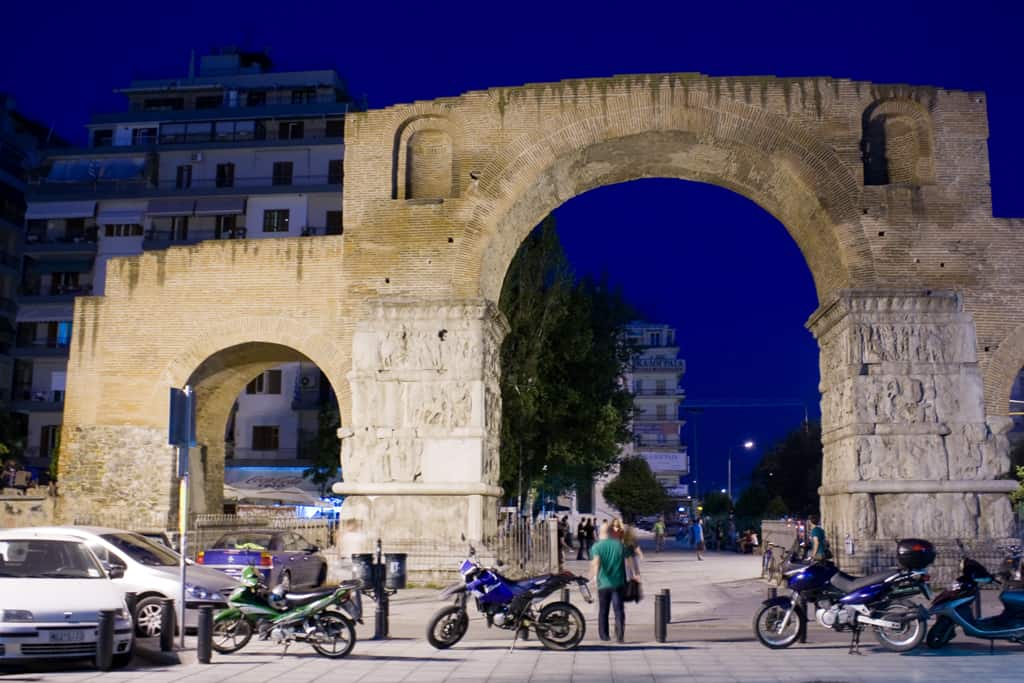 We tried some really great Northern Greek/Ottoman desserts at this patisserie across from the Galerius Arch. Trigona cremas, tayvuk goulztzu, and mahalepi with mastiha. The trigona, or triangle, is northern greek dessert made with phyllo dough and stuffed with cream.  It reminded me of a cannoli with a thick, crisp outer shell and billowy cream filling. Tayvuk goulztzu is a sweet chicken pudding.  It sounds weird but actually quite works.  The chicken is really subtle and shredded into very small pieces.  Not bad, it's like eating rice pudding without the grains and with some poultry!  Mahalepi with mastiha was the only thing that I ate during my entire trip that I didn't like.  I think the pudding part was just fine, but the mastiha flavor was way too strong.  Mastiha has a very evergreen, spearmint flavor was actually chewed like gum way back when.  I think the problem was just ratio control.  Less mastiha would have made a better result for me.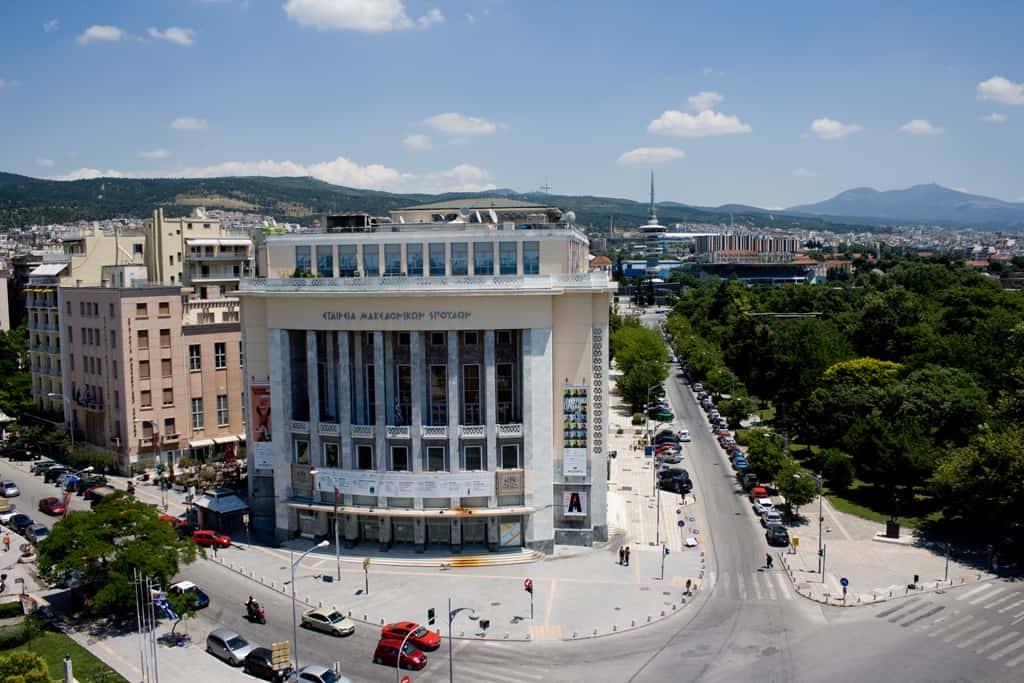 Another really lovely spot we ate at was Ahinos near Aristotle Square.  Their theme is ocean front meets garden party, which resulted in a very pleasant and green environment. We had some really great seafood dishes like the kalamaria gemista, stuff calamari squid, and htapodi souvlaki, seafood skewer. We also ordered a vibrant salad dish with pomegranates and tomatoes, a fabulous fava dip with capers which reminded me of Korean mung beans, and tomatokeftedes, tomato fritter-balls that were incredibly soft and moist. The biggest hit at the table was the fava dip, which we all agreed was similar to hummus but lighter and brighter. A Thessaloniki tradition is to always give some kind of sweet at the end of a meal or with a coffee order.  At Ahinos they gave us a little spoonful of chocolate pudding with whipped cream and macerated sour cherries; the perfect finish to a wonderful dinner.
One of the last meals I had was at Tiho Tiho in Ano Poli, Thessaloniki's Old Town.  Set high up on a hill, this neighborhood feels like an entirely separate village.  Aside from the old Byzantine walls and great panoramic views of the city, there is this great taverna called Tiho-Tiho where the food is fantastic and the night only brings bigger lights.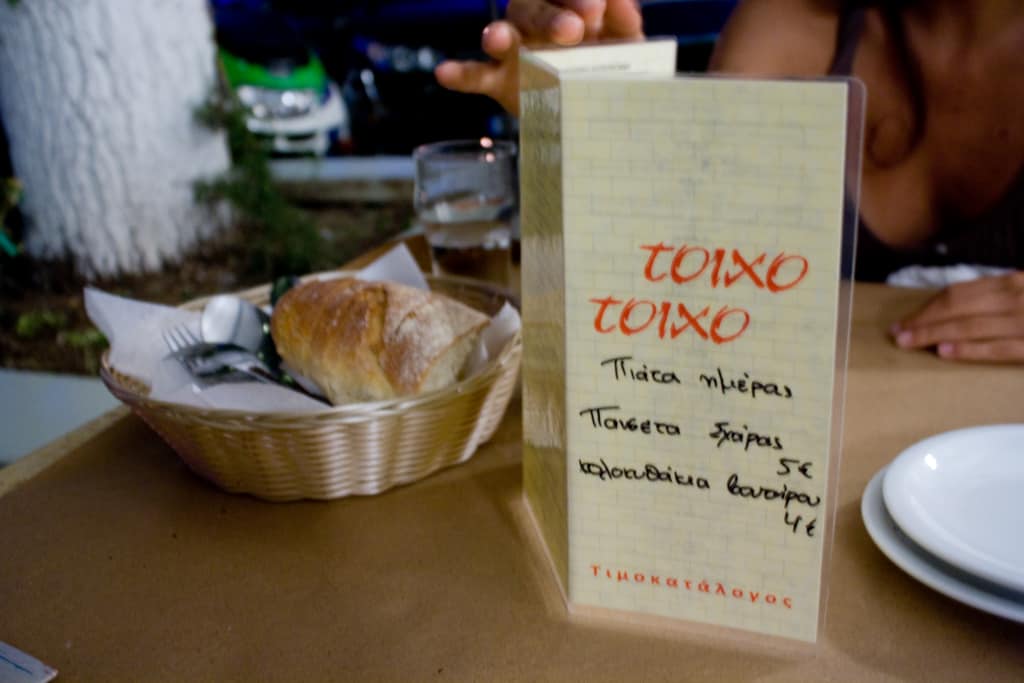 We had an encore order or Roka salad, which this time came with feta instead or parmesan.  Equally great. We also ordered hilopites metsivou, which was a dish made with specially fermented pasta dough and locally made sausages. I also had my go at sikotia sharas, which is grilled liver. I've had liver before, but I never really enjoyed it as much as I did here.  The liver here was sliced fairly thick and char grilled, which I think masked the "liver" smell which I sometimes don't like.  A very successful dish, if I ever cook liver, this is the way I'll do it. At the end with the bill came some ice cream drizzled with chocolate.
Coming up…part II of The Greek Exprience: Chalkidiki.
Tiffany's
3 Iktinous
Thessaloniki
Near Ayia Sofia church
Map
Ahinos
Ermou 26
Thessaloniki
Near Aristotle Square
Map
Tiho-Tiho
Stergiou Polydorou 1-7
Thessaloniki
In Ano Poli
Map