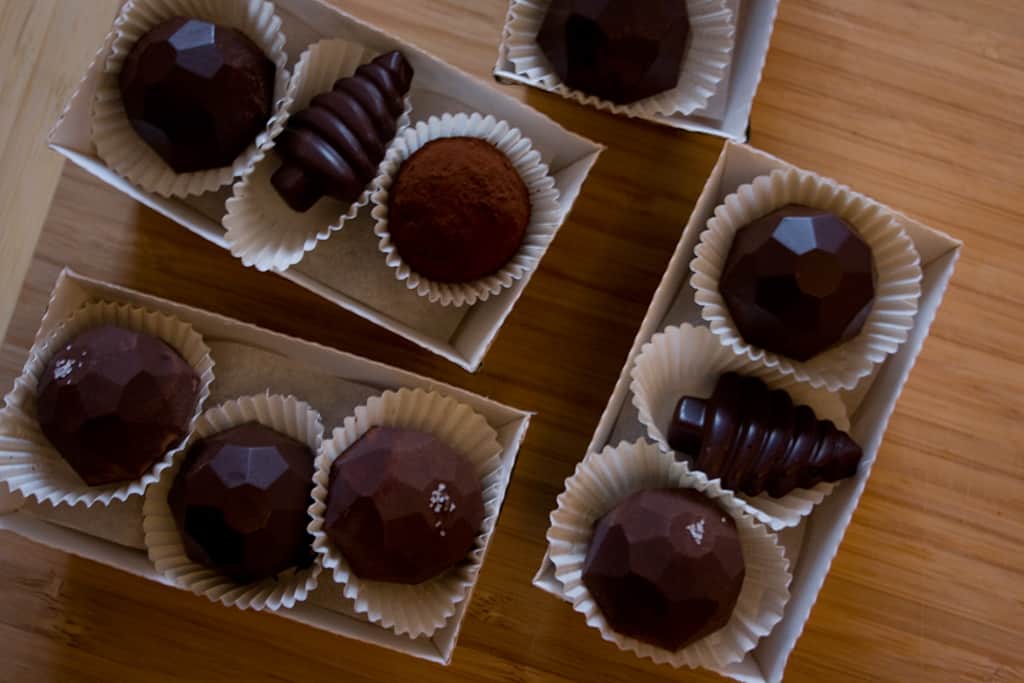 It's been quite an extraordinary year.  Being in Paris and learning patisserie has been like living a dream that I never even dared to dream.  I have so much to be thankful for and even more to look forward to in the next year.  I have no idea what's to come, where I'm going, or what I'll be doing, but I'm excited to see how all those answers unfold!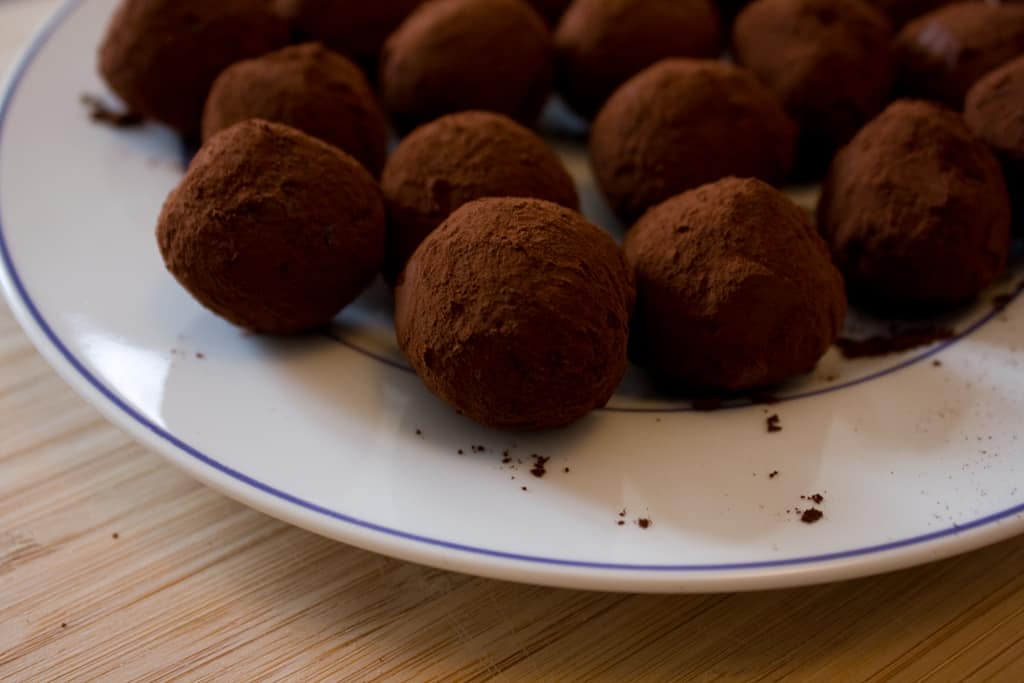 To end the year, I'm leaving you with a ratio recipe to making a variety of truffles.  I used to hate running into recipes with vague measurements and approximations, but I've learned to let loose and have a little faith in what I remember from class!
Truffles are basically rounds of ganache rolled in cocoa powder.  You can make a variety of truffles by adding flavors or substituting one ingredient for another.  Ganache is traditionally made with a one to one ratio of cream to chocolate.  In class we measure this by weight, but when making small quantities at home calculating this ratio by volume probably won't make too much of a difference.  To make great truffles doesn't necessarily require fancy skills but good ingredients and creative flavors.  Good chocolate and good cocoa powder will make or break this sweet!  I made two types of truffles: coconut infused with cardamom and lady grey. I also made some molded chocolates, but that requires a bit more explaining, precise temperature measuring and nitty gritty technique.  Sooo, those I leave for a rainy day.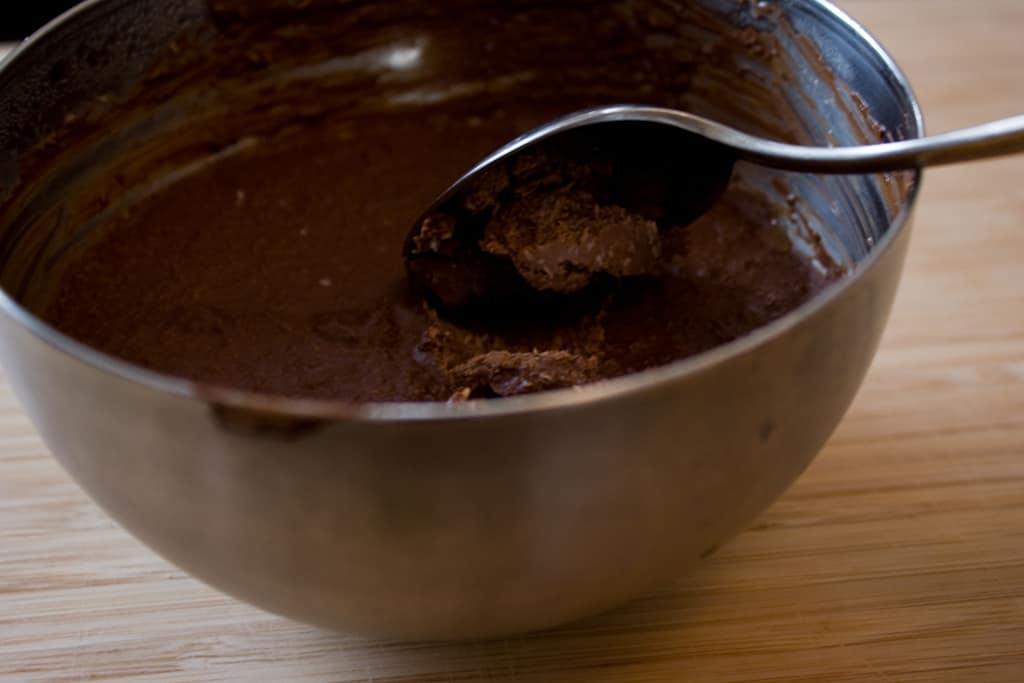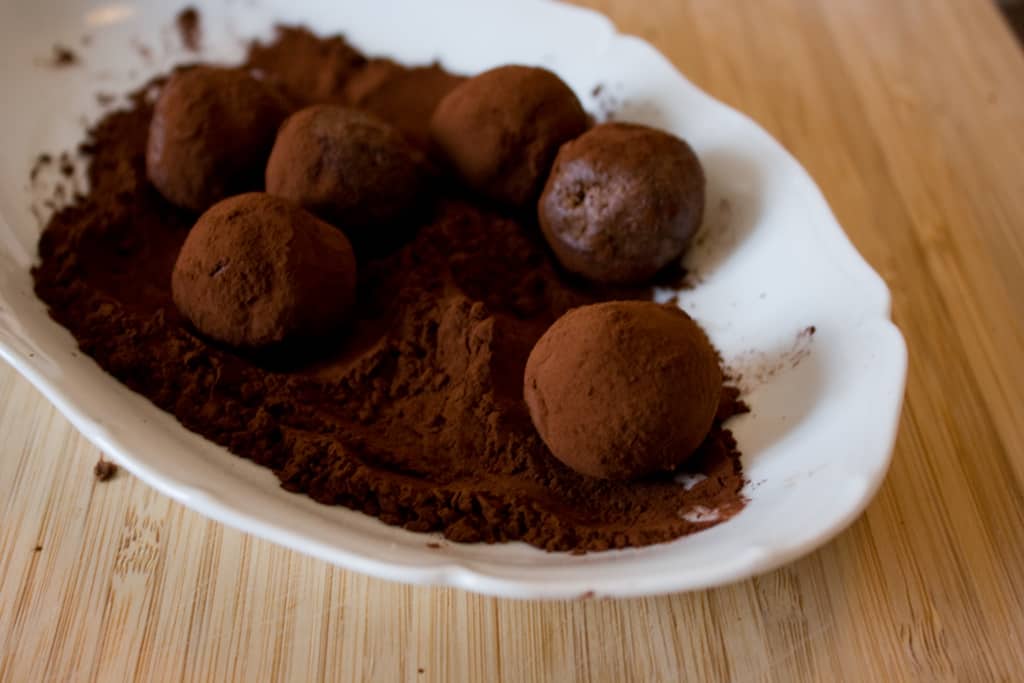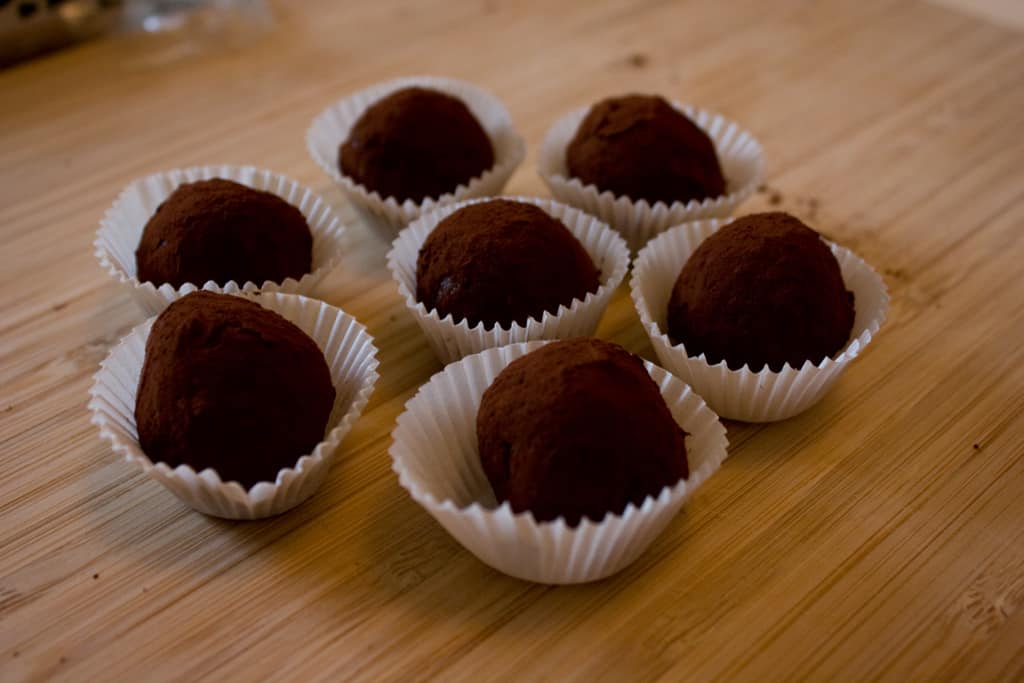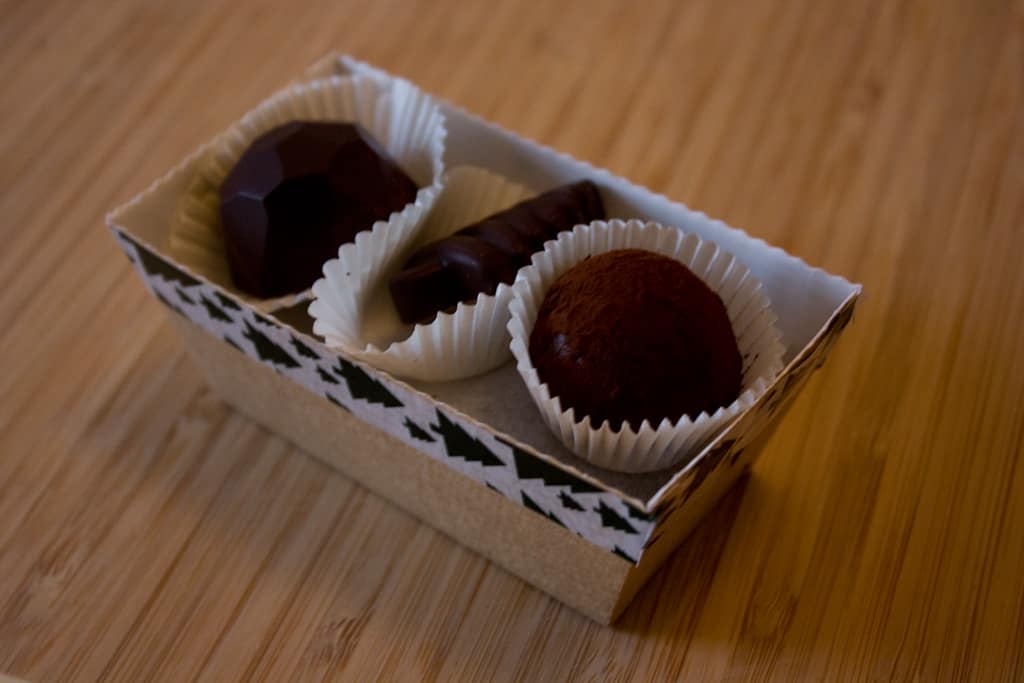 Truffle Ratio
1 part cream
1 part chocolate
Cocoa powder
Melt chocolate in a bain-marie and set aside.  Heat cream until it comes to a slight boil.  Pour the cream over the chocolate.  Mix together with a whisk, making small circles in the middle at first, then gradually moving outwards.  Let the ganache set in the fridge for at least 1 hour.  Can be made one day in advance.
When ganache is set shape into bite size rounds.  Rolls in cocoa powder.
Flavoring
Coconut Truffles infused with Cardamom: substitute cream for coconut milk and boil with a few pods of cardamom.  After mixing coconut milk with chocolate add as much or as little coconut shavings as you want.
Lady Grey Truffles: bring cream to a boil, then steep with lady grey tea for 5 minutes.  If using looseleaf tea, strain cream before adding to ganache.