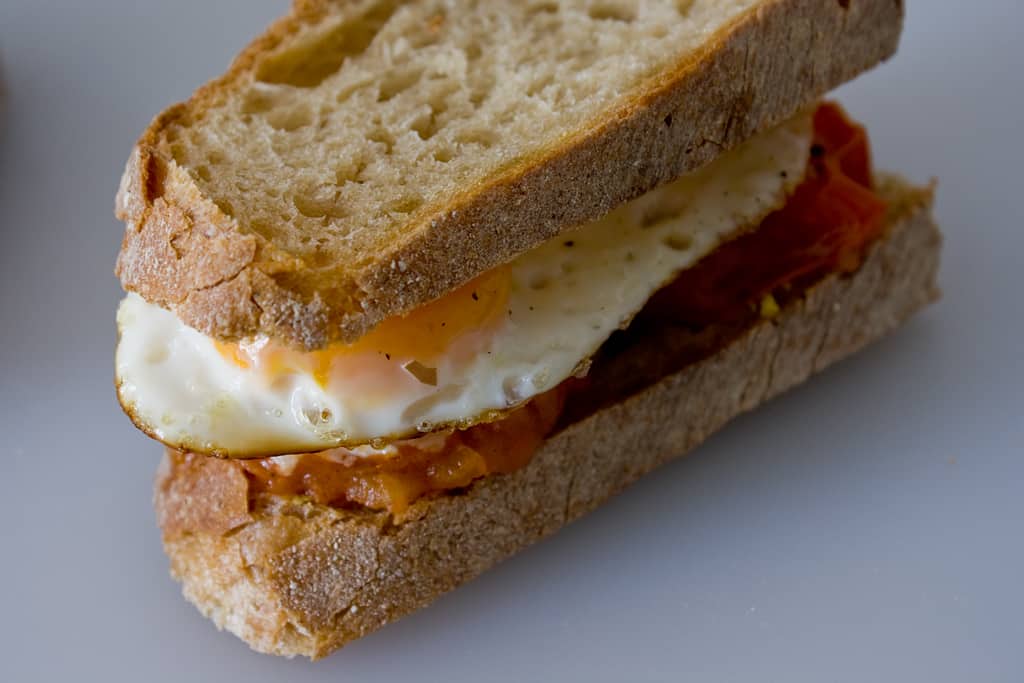 Le pain Poilâne is the most well known bread in Paris.  Ironically, it is not a baguette, but rather a round and rustic sourdough loaf.  Even if Poilâne isn't a family's local boulangerie, or bakery (which is the case for the majority of people), everyone has had Poilâne.  It is served in many bistros and restaurants, most often as the base bread for tartines.  I also feel that in some ways Poilâne is very representative of the essence of French boulangeries.  It is a family business passed down from generation to generation and operates under the philosophy of tradition and quality.  Although the small shop has now grown into a worldwide business (they export to at least 11 different countries), everything, except the kneading, is done by hand.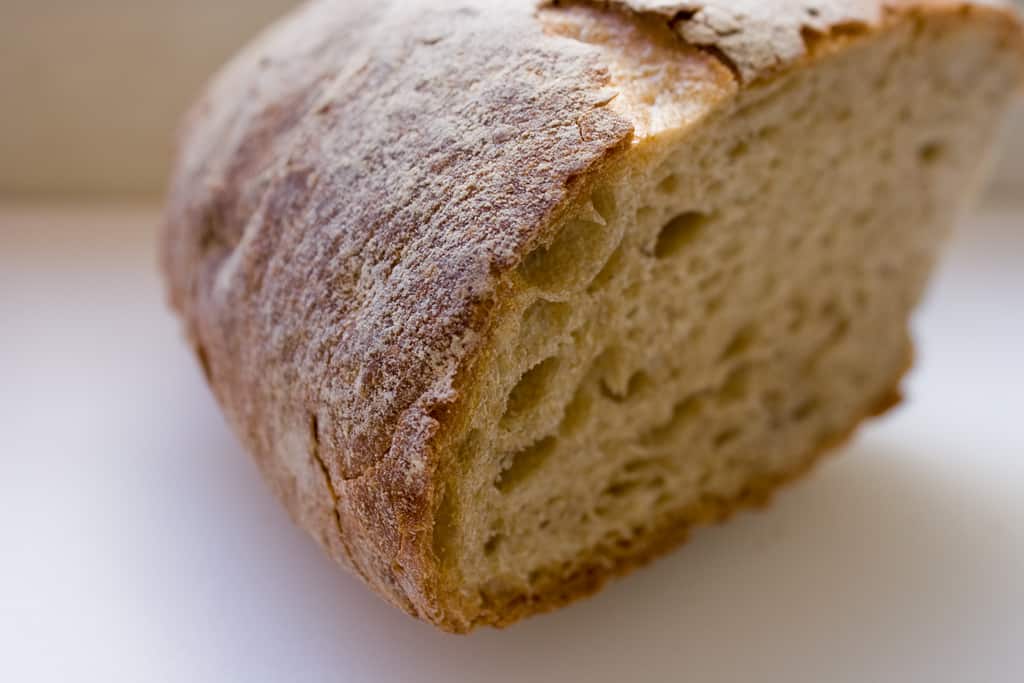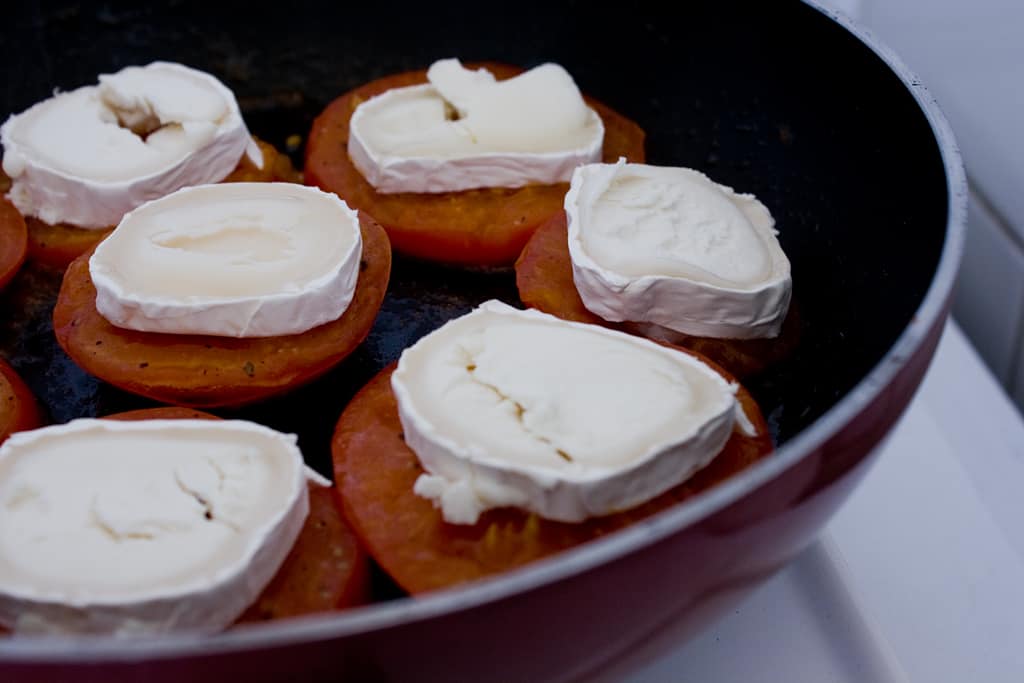 In recent years, Poilâne's third generation owner, Apollonia Poilâne, has been gaining a lot of attention for taking over the company after her parents died, unexpectedly, in a helicopter crash in 2002.  At the time, she was 18 years old but  handled with situation with poise and brains.  She continued overseeing the day to day activities throughout college at Harvard, and continues to successfully manage the bakery her father, Lionel, brought to fame.  There's a nice video that celebrates the legacy of Lionel Poilâne and the greatness of the bakery.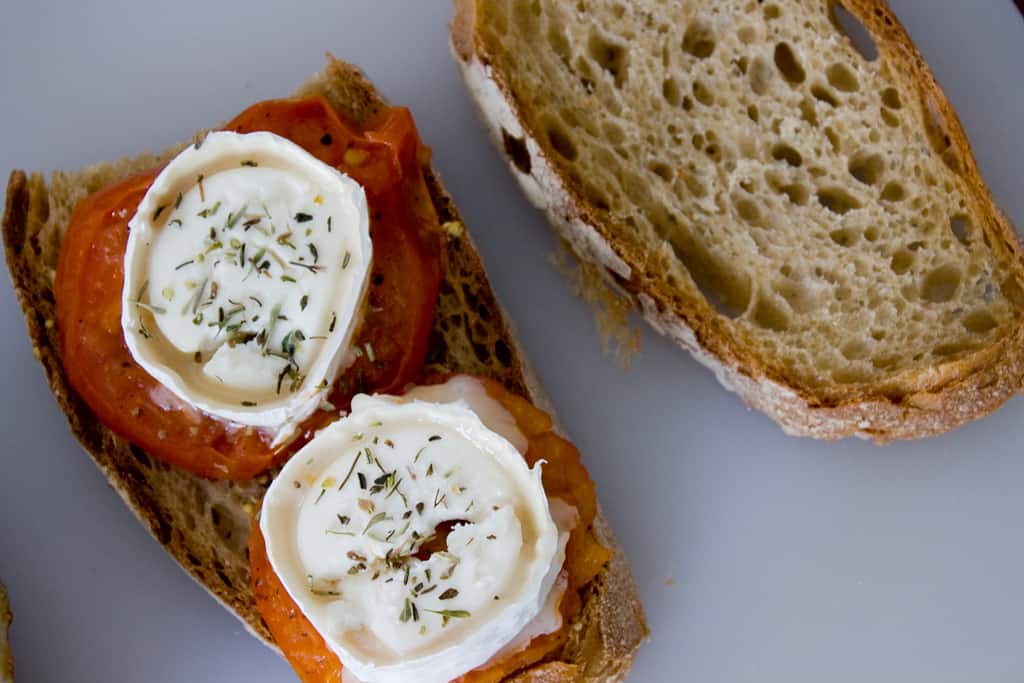 Stopping by the small store on rue du Cherche Midi, I felt like the sweet charm of an old, neighborhood bakery was gone, but the bread felt otherwise.  The use of a wood-fired oven and human touch really gave the sense of depth and history.  Walking home with a crumpling paper bag, weighted by a quarter loaf made me feel very old school, working class French.  Working class because I associate French elite with fluffy brioche rolls and dainty macarons.  However, Poilâne is definitely not a bread for peasants, a full 4 lb (1.9 kg) loaf is 8.45 euros, much more expensive than a regular baguette that sells for about 90 cents. No complaints though, because it's pretty worth it.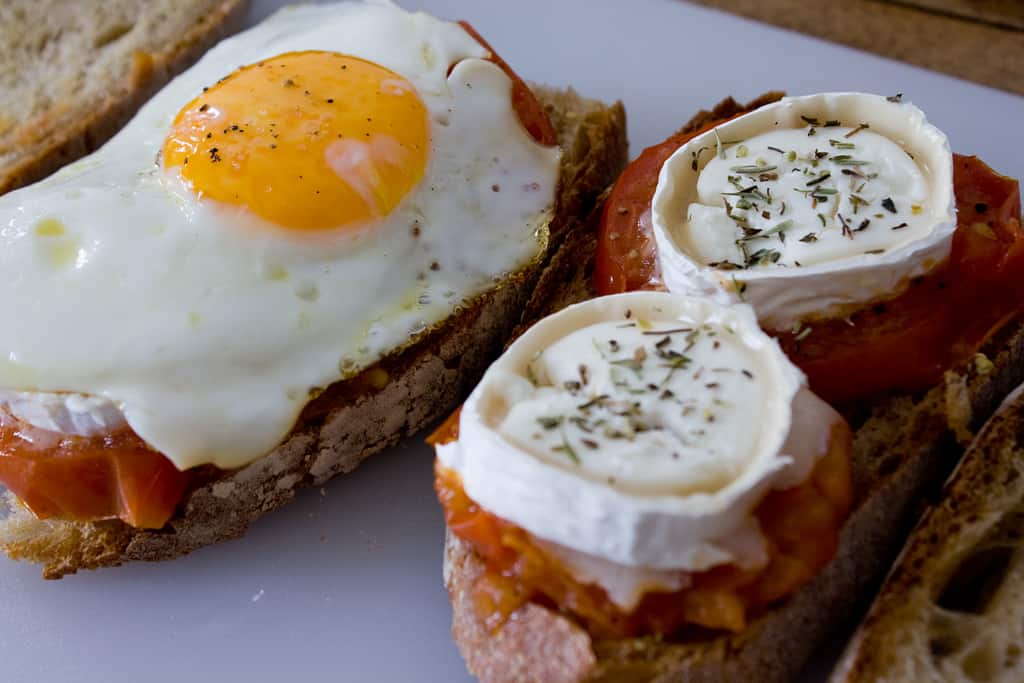 Although le pain Poilâne is good on its own, I think it's even better when eaten as a tartine or sandwich.  The sourdough flavor isn't very strong, which makes it very versatile and compatible with other ingredients.  I made a simple but (in my opinion) very French sandwich with cooked tomatoes, goat cheese, herbs de provence, and a fried egg, sunny side up.  It was absolutely delicious and tremendously filling.  I though two small quarter slices would leave me a little hungry, but I was definitely more than satisfied.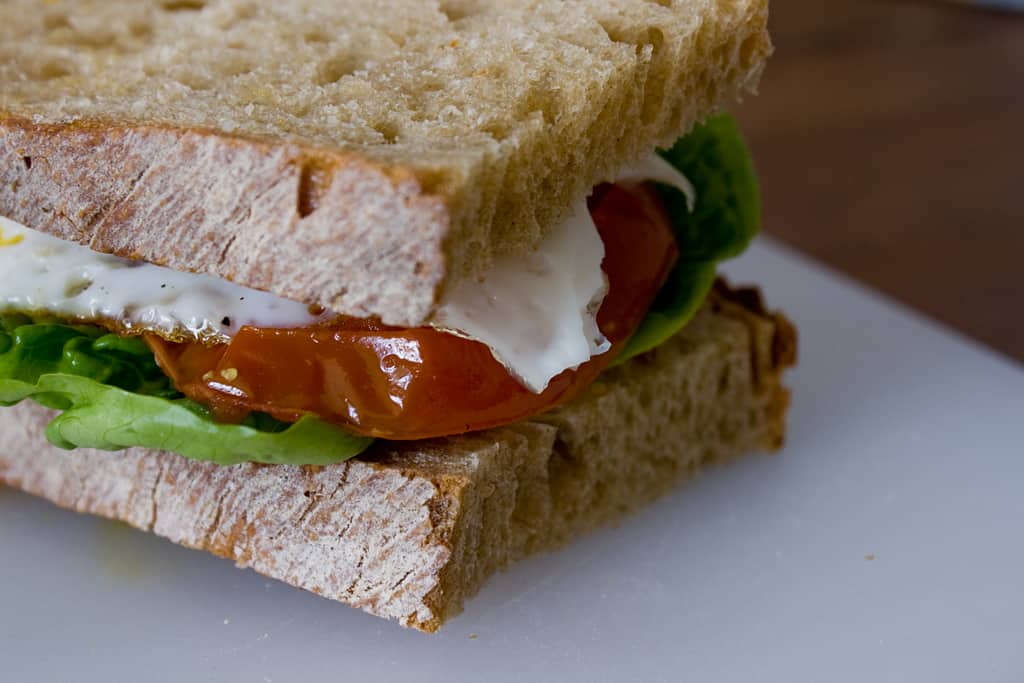 Tomato, Egg, and Goat Cheese on Poilâne
Makes 2
4 slices Poilâne, sourdough, or bread of choice
1 medium tomato, slice
1/2 small log of goat cheese*
1-2 teaspoons herbes de provence
2 eggs
1-2 teaspoons dijon mustard
2-4 leaves of lettuce, depending on size
Salt and pepper
Slice tomato into 1/2 inch or 1 1/4 cm thick slices.  Season slightly with salt and pepper.  In a heated pan with olive oil, place slice and cook for a few minutes on each side, or until soft, wrinkled, but firm enough to keep shape.  Meanwhile, slice goat cheese into 1/4 inch or 3/4 cm thick slices.*  Cut one for each tomato slice. Once tomatoes are ready, place goat cheese on top, sprinkle with herbes de provence, and turn heat off.  In another frying pan, fry eggs sunny side up.
To assemble sandwich, spread dijon mustard on one slice of bread.  Place lettuce, tomatoes with goat cheese, and then the egg.  Top with remaining slice.
*I was surprised to find that goat cheese here was firmer than the ones I've had in the States.  I never understood why recipes called for "slicing" goat cheese because it never would!  It would just crumble. But fret not, crumbly and non-crumbly goat cheese tastes the same.  Place small spoonfuls of cheese on tomatoes instead.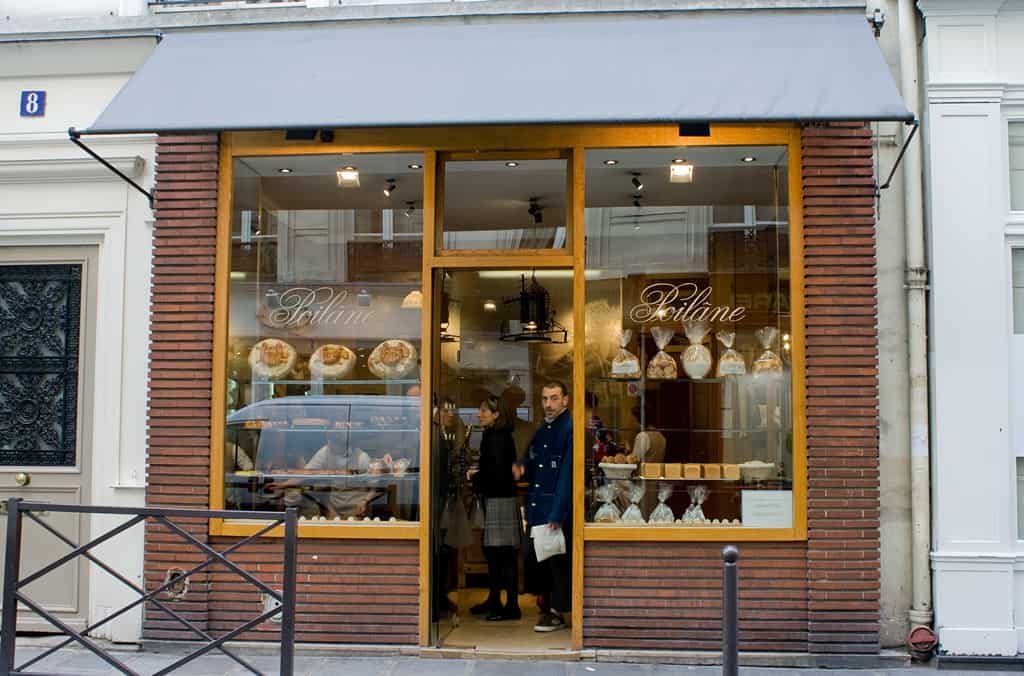 The man in the shop looks like a mix between Velazquez's self portrait in "Las Meninas" and Jean Reno from "The Professional."
Poilâne
8 rue du Cherche Midi
75006, Paris
M° Saint-Sulpice or Sevres Babylone
Closed Sundays
Map
or
49 boulevard de Grenelle
75015, Paris
M° Dupleix
Closed Mondays
Map