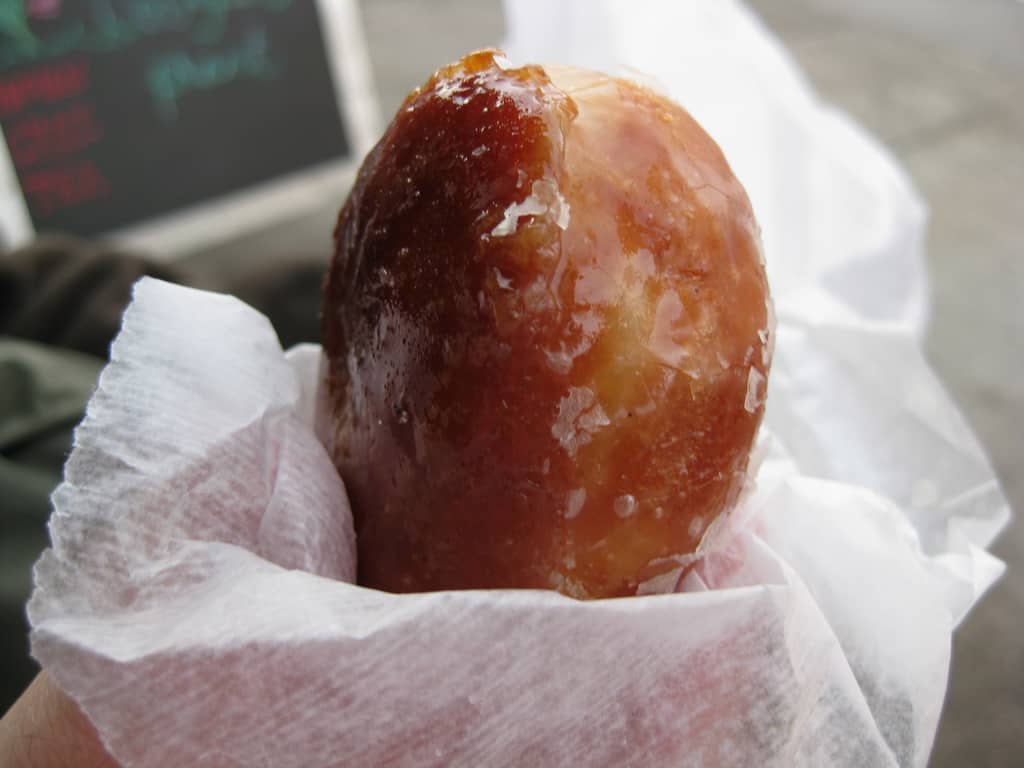 Please welcome guest writer Michelle who is a fellow foodie, phenomenal writer, and my one and only sister.  She is JDP's special correspondent to the New York food scene!
New York is a gastronomical hub of deliciousness mixed with obnoxiously trendy restaurants serving mediocre food.  A challenge of mine this year is not to pigeon-hole myself by visiting the same familiar eateries I know, and instead, to seek out hidden, or in this case, not-so-hidden gems.
Doughnut Plant is somewhat of a celebrity with glowing reviews by self-proclaimed doughnut fanatics on Yelp.  Plus, it was not only "challenged" by Bobby Flay on Throwdown, but Doughnut Plant won.  So, this past weekend, I trekked down to the Lower East Side to check out this local favorite.
Was it good?  Yes.  Was it Bobby Flay Throwdown Worthy? I'd say no.  While some of the doughnuts were very good, some were just blah, and for $3 bucks a doughnut, I expect more than blah.  Here's what we tried: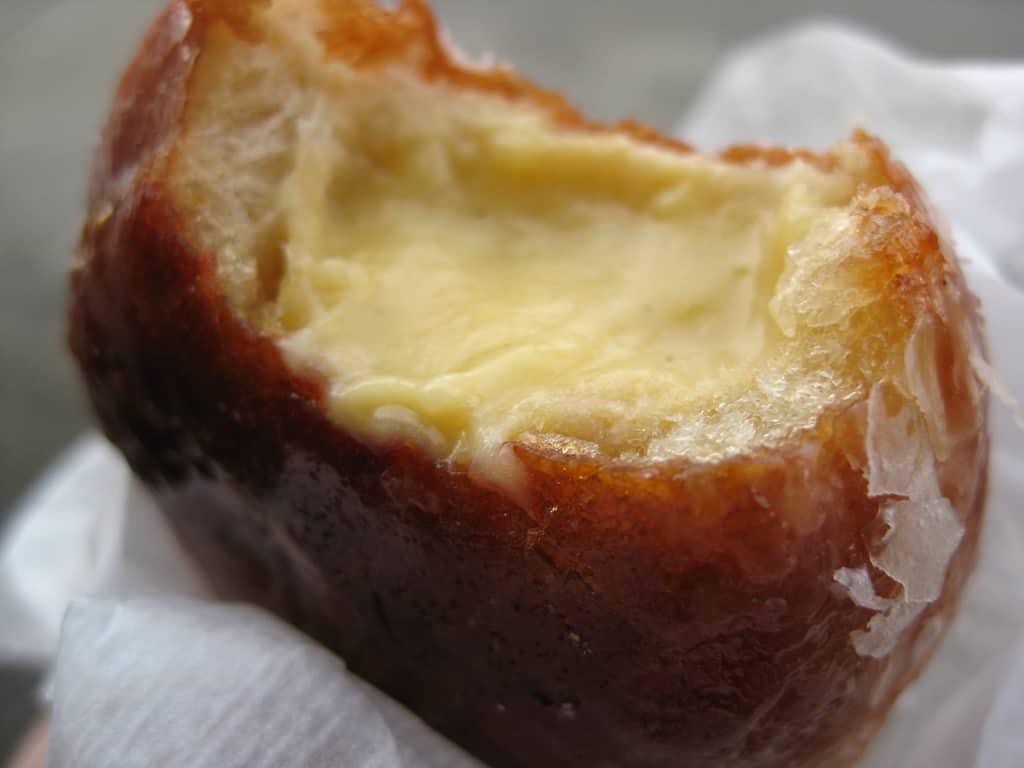 The creme brulee doughnut: The good part was that this doughnut was amazing.  It was a perfect blend of slight crunchiness, glazed flakiness, and an amazing creme brulee filling.  The bad part was that it was ridiculously small and gone in two bites.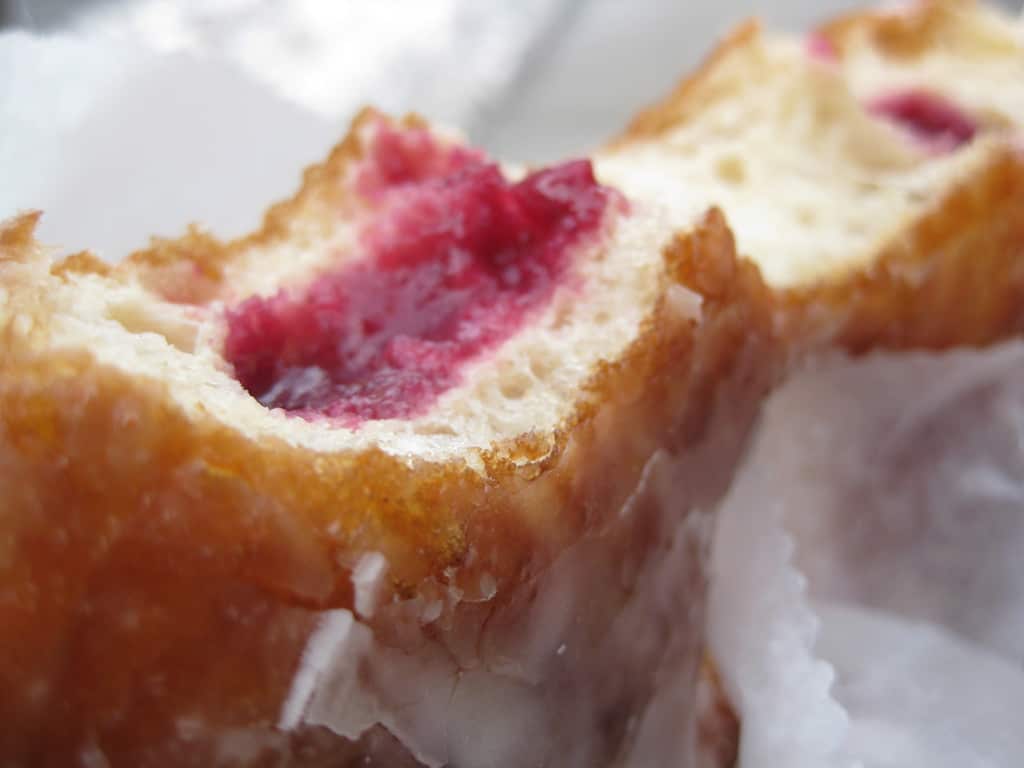 The jelly filled square: I think you get the most band for your buck with this doughnut.  It's delicious and not gone in two bites.  The jelly inside is sweet, but not overpowering or overly gooey.  I would have liked a slightly higher jelly to dough ratio though.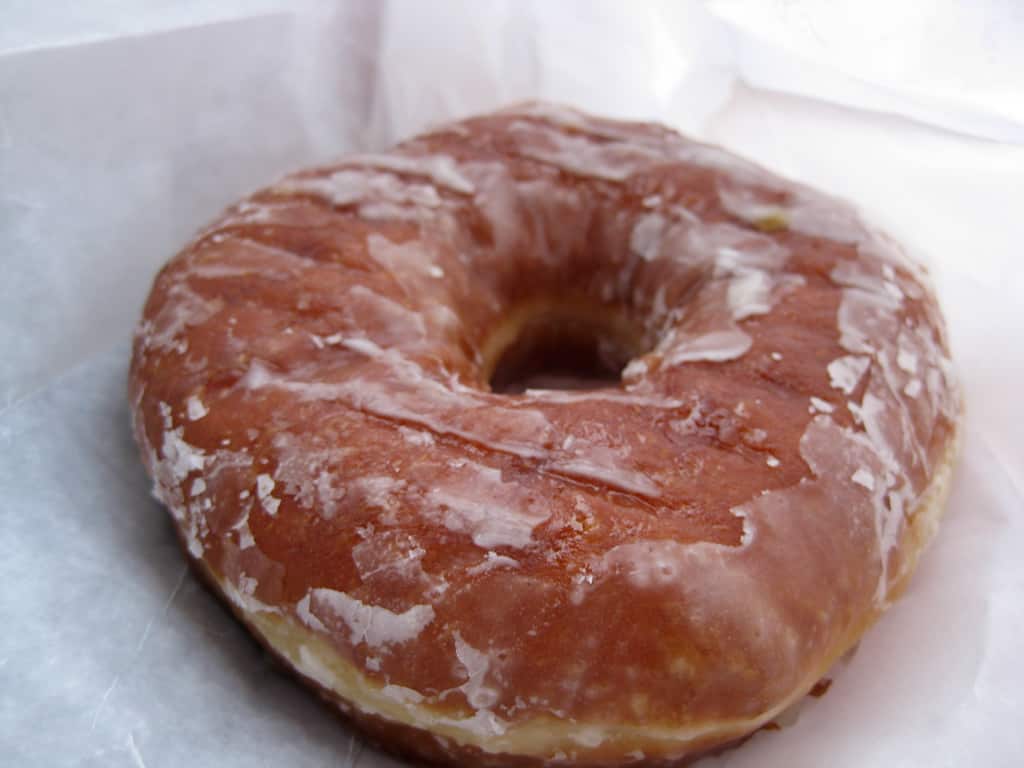 The Chinese New Year and coconut cream: Disclaimer: I don't like ginger, and I don't like coconut.  The Chinese New Year had ginger, and the coconut cream had, well, coconut.  My partner-in-crime, however, likes ginger and coconut, and liked the Chinese New Year in that hints of ginger complemented the glazed doughnut well.  But again, if you don't like ginger, this doughnut isn't going to magically convince you otherwise.  The coconut cream had coconut flakes on the outside with a cream, coconut center.  Again, if you don't like coconut, this doughnut won't magically convince you otherwise.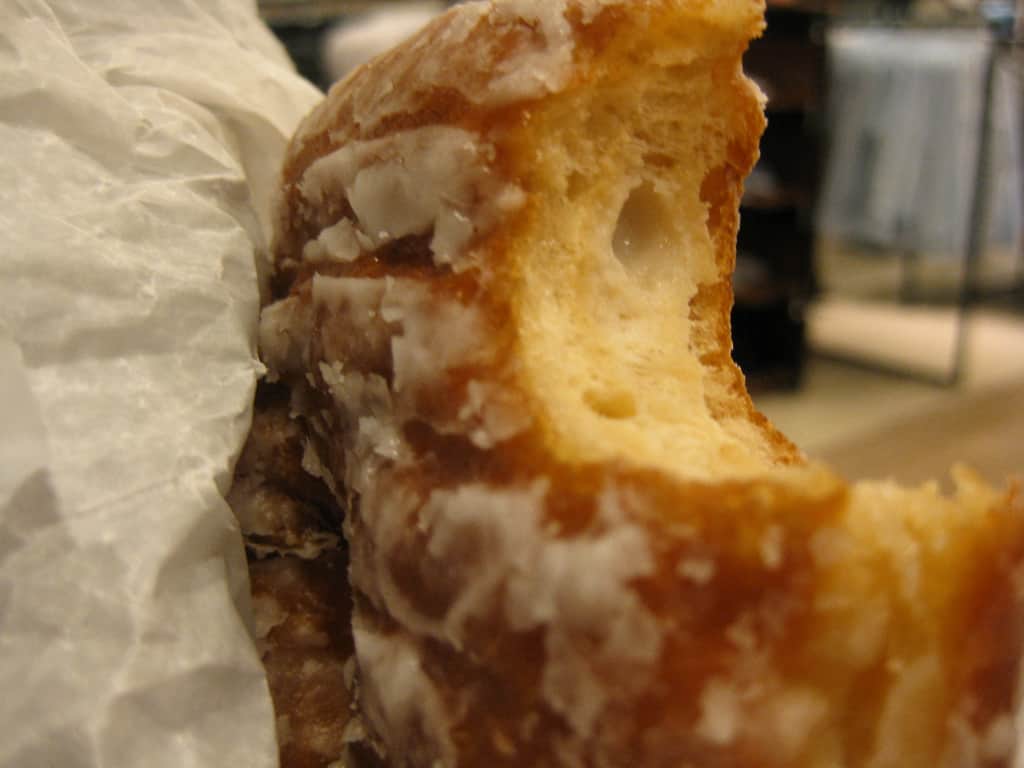 Bottom line: Doughnut Plant was good, but not amazing.  Would I come back?  If I were in the area and craving something sweet and dough-y, yes.  If not, probably not.
Doughnut Plant is located at: 379 Grand Street, New York, NY 10002