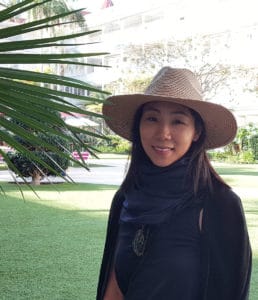 Hello and welcome to Jessica's Dinner Party! This site began the summer of 2009 as a space to house my growing interest in food. What was meant to be a hobby grew into something bigger and eventually a career.
After graduating with a Grand Diplôme from Le Cordon Bleu Paris, I moved to Seoul to work as a food coordinator. Realizing how little I knew about the relationships between food, culture, politics, and the environment, I returned back to my alma mater in New York and got a Master's degree in Food Studies. After graduating, I moved to sunny Los Angeles where I continue to build my career as a food professional. On this site, I share stories and recipes for gatherings.
A little more about me:
I shoot with a Canon Rebel XS. Even after eight years I don't feel the need to replace it.
My go-to lenses are a Sigma 30mm f/1.4 and Canon 50mm f/1.4. I'm not a professional photographer, but these help me fake it!
I also take a lot of pictures with my iPhone 7. Before, 98% of my photo library consisted of food, but now I'm guilty of taking more pictures of my pup, Flower 🙂
I love bread, especially a crusty, sourdough loaf.
I also love ice cream. My go-to flavor is pistachio, unless I'm at Chinatown Ice Cream Factory in New York, in that case it's black sesame.
My nickname in grade school was dangun, which means carrot in Korean. My favorite also happens to be carrot cake.
I've lived in quite a few different places: Toronto, Irvine, San Diego, Seoul, New York, Paris, Seoul again, New York for a second time, and now Los Angeles. For me, home is where ever my close friends and family are.
If you would like to email me, you can contact me at jessica at jessicasdinnerparty dot com.