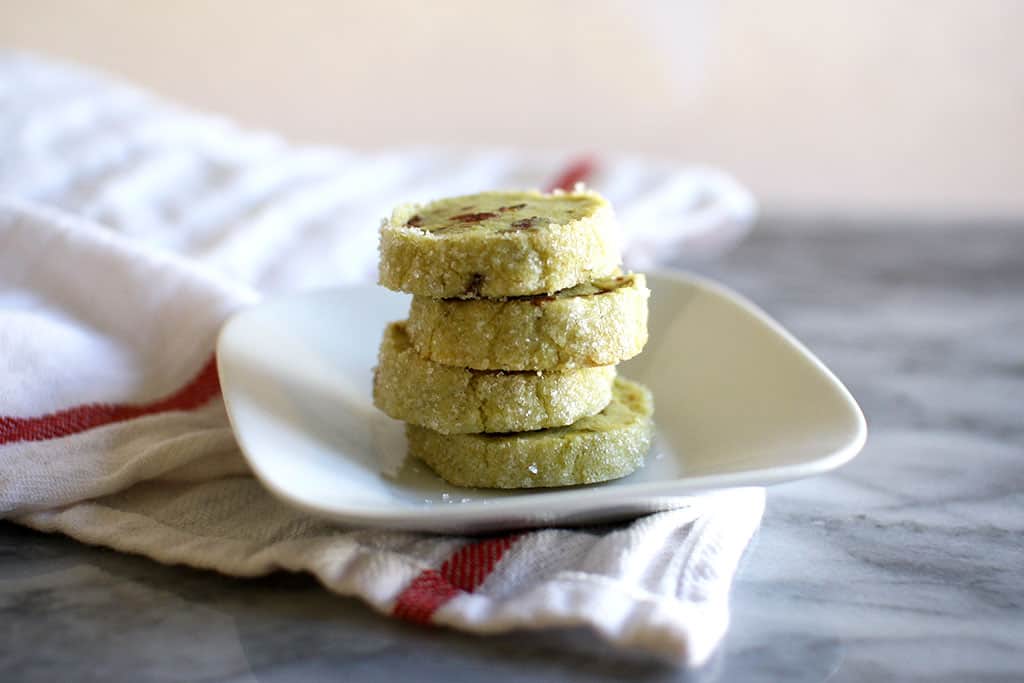 If I had to choose just one type of cookie to eat for the rest of my life, it would be the shortbread cookie. I know! It's so granny of me, but I love the buttery flavor and sandy texture. No matter how many I eat (even the plain ones!), I never get sick of them. Plus, there are so many different ways to dress them up and make them seasonal or holiday friendly. For my holiday tin this year I made a matcha version with pistachios & cranberries. These matcha cookies are nutty and crisp with the slightest hint of green tea.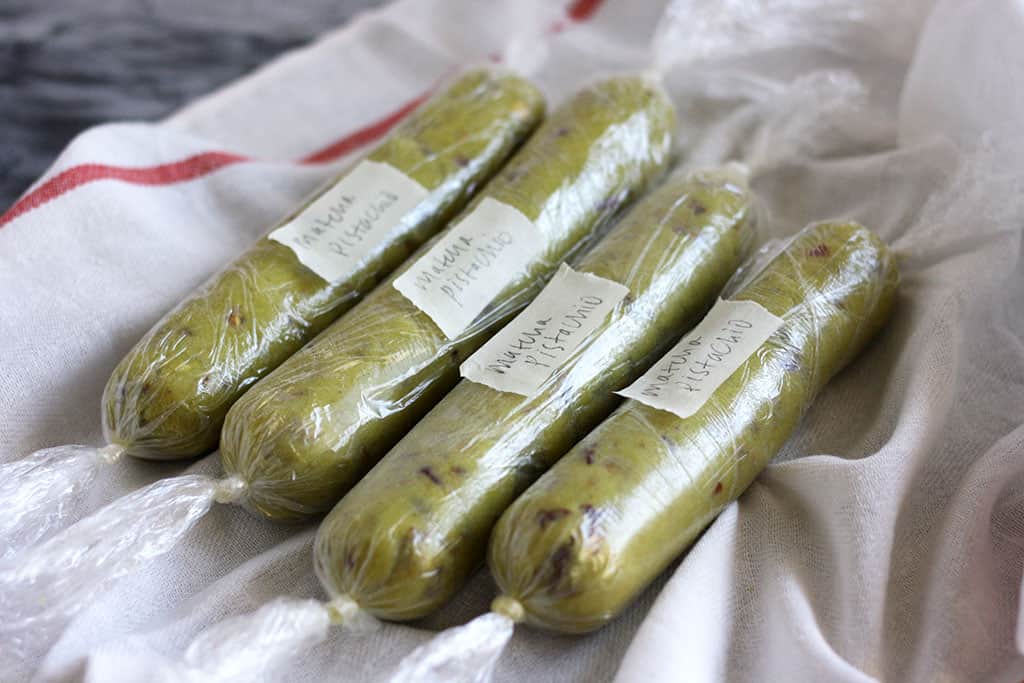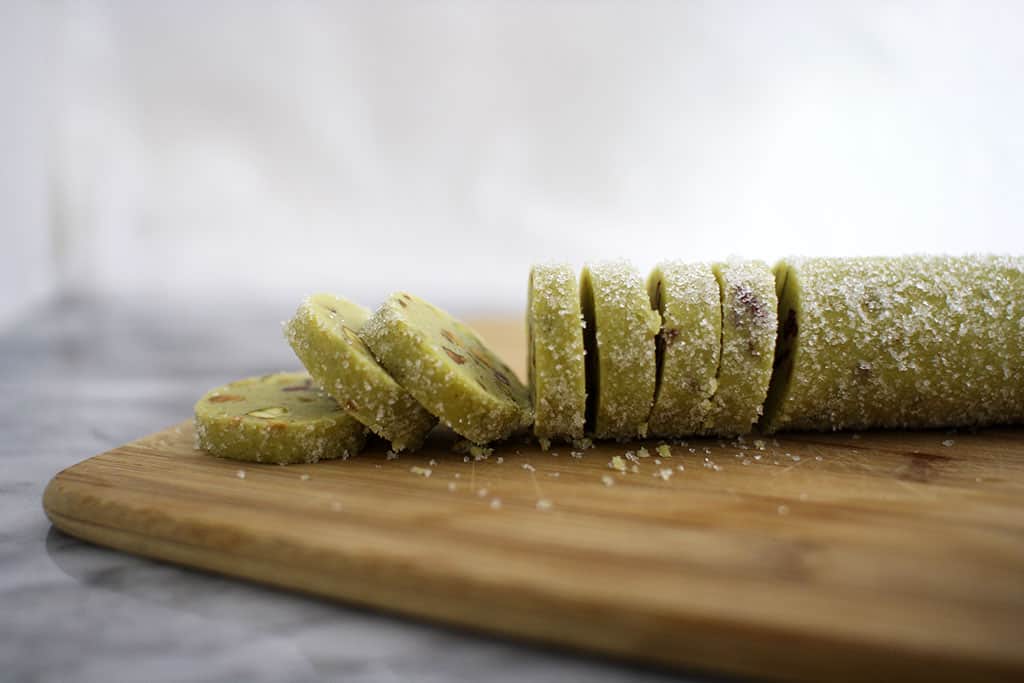 The recipe for these matcha cookies is roughly based off the french sablé or shortbread. The dough is quickly assembled then rolled into a log and coated with sugar before slicing and baking. Super easy and anything but complicated, I keep plastic wrapped logs in the fridge or freezer so I can bake them on call at anytime throughout the holidays.
They're perfect for Christmas, but honestly I think they work all year round. How cute would they be for an Easter picnic or for an early spring afternoon tea! That's the beauty of a shortbread! Any variation can work for any occasion.