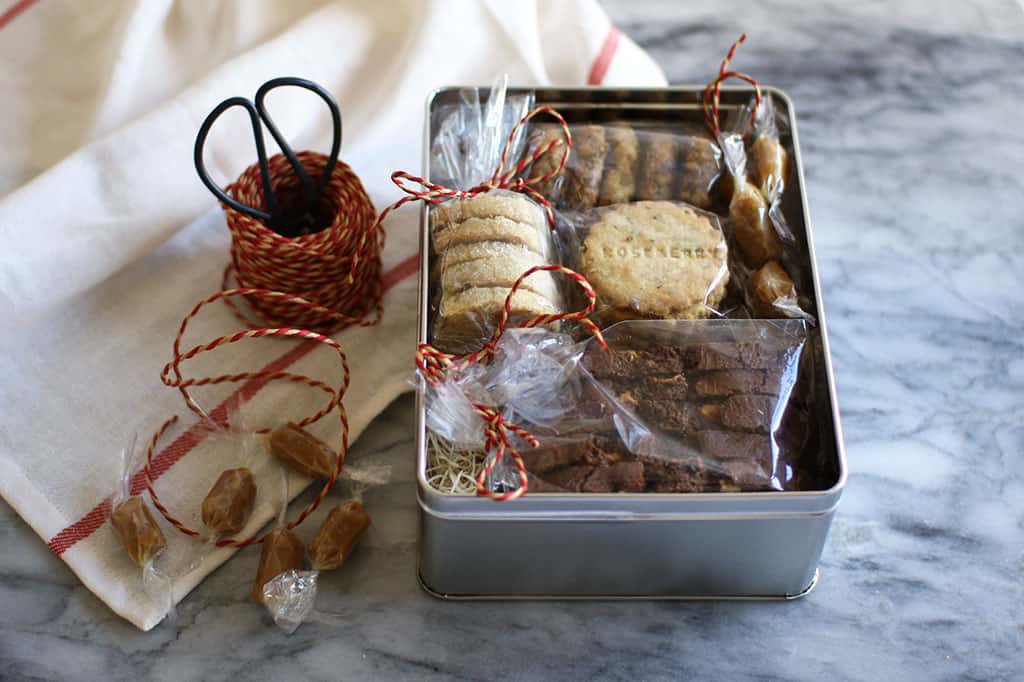 It's the final countdown to Christmas and nothing says the holidays quite like a a box of homemade goodies. It's always hectic leading up to the big day and so I've compiled a few recipes for easy holiday treats that can either be prepped or made in advance. They are great wrapped up and snuggled into a tin as a gift (FYI this is what I made for my Food52 Holiday Swap!) or mini desserts for gatherings! I'll be posting the recipes one by one throughout the week, in the meantime read on to see exactly what I made and the details for the first recipe!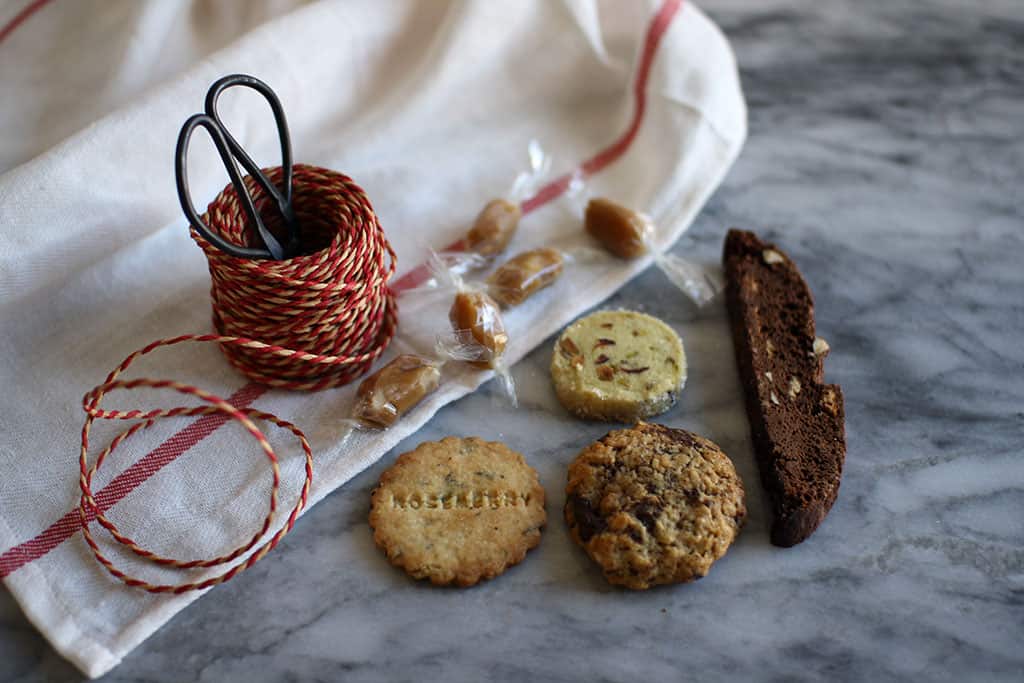 This year I decided to make easy holiday treats that are low key, tasty, and above all festive. It's been incredibly warm in Southern California, the last thing I want to do is tackle a complex baking project! The first recipe I'm sharing is actually a favorite from the archives and the rest are new concoctions. Here's the list:
Oatmeal Chocolate Chip Cookies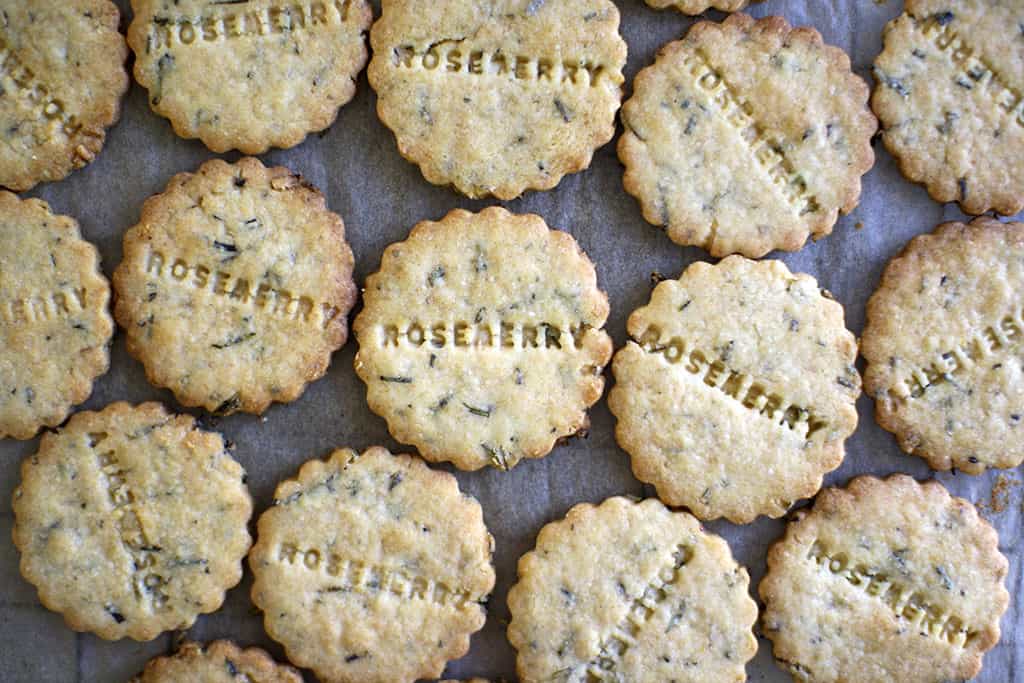 The rosemary shortbread recipe is one of my favorites and somehow feels very appropriate for Christmas because they're sweet, a little savory, and buttery throughout. I made them a little bigger this time around and stamped them as rose"merry" cookies, but feel free to go with the mini size I made a few years back.
To prep for potential holiday madness, I doubled the recipe, froze pre-cut cookies on a tray, and then stored them in an airtight container. This makes it handy for when you have an unexpected guest, holiday party, or potluck to go to! I've already gone through my stash…will probably need to make another double batch tonight.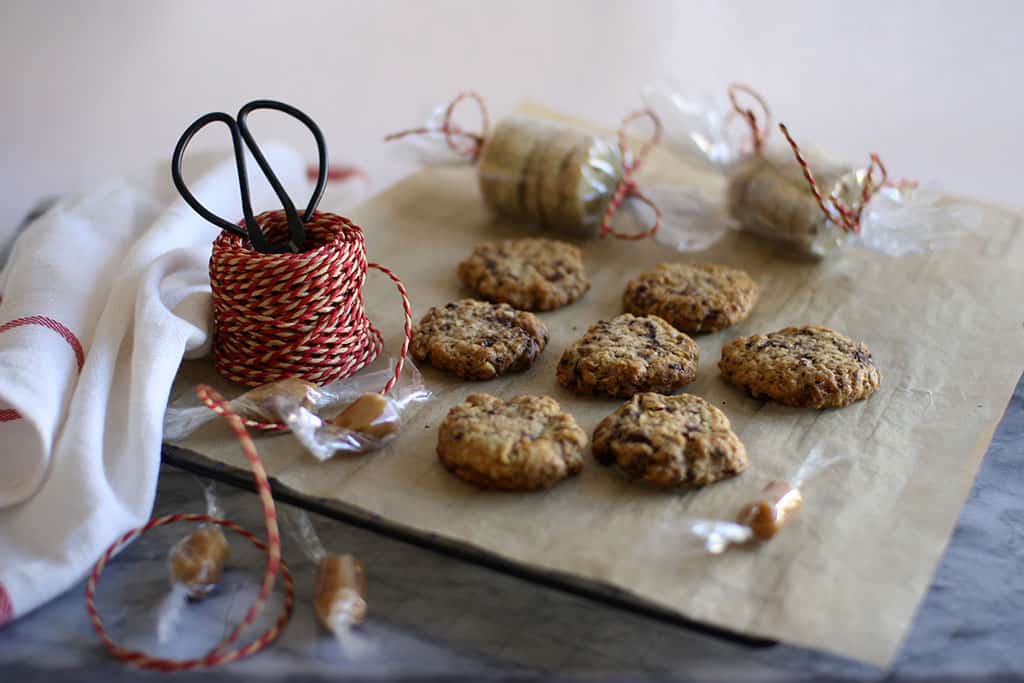 Stay tuned for the next easy holiday treat recipe!