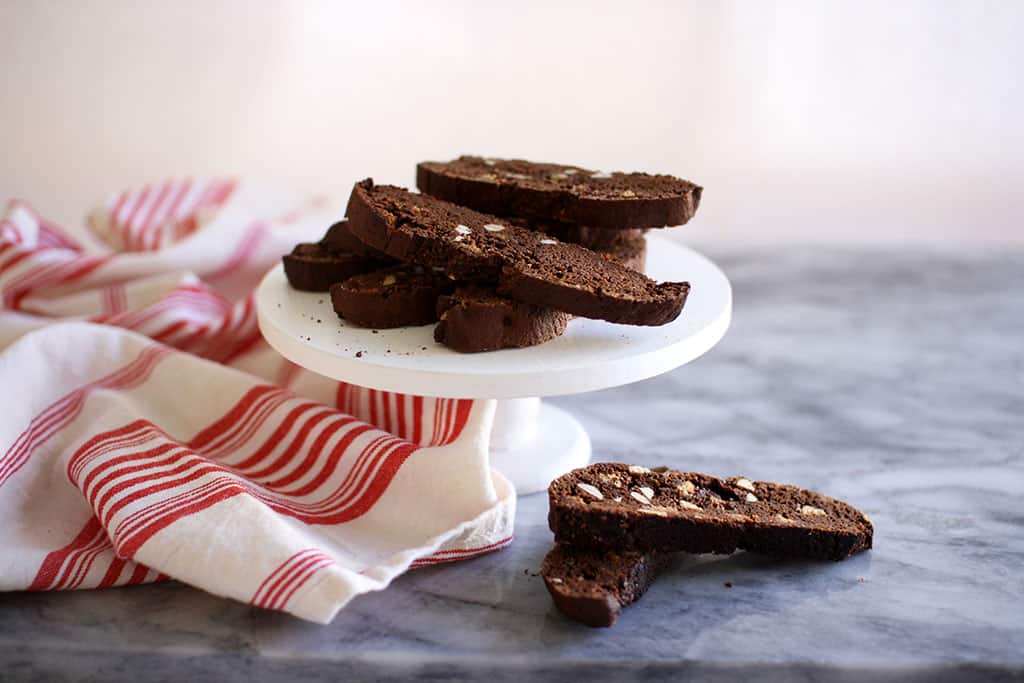 Biscotti has never been a memorable or crave-worthy cookie to me, until I made these chocolate biscotti with almonds. They hands down rocked my holiday treat playlist this year. The cocoa tinged cookies just meld into the milky flavors of the white chocolate chips and finish on a nutty crisp note. They are not too sweet, just the right amount of chocolatey goodness, and can be eaten as a semi-indulgent breakfast (hey! sugary cereal is no different than cookies for breakfast) or as a night cap before bedtime. Perfection.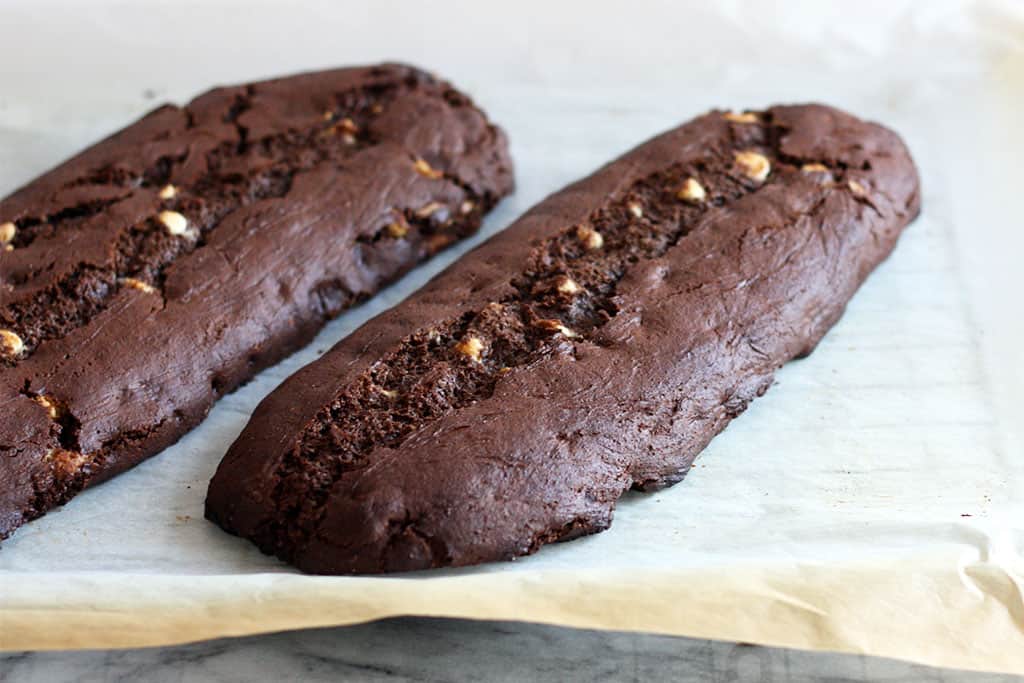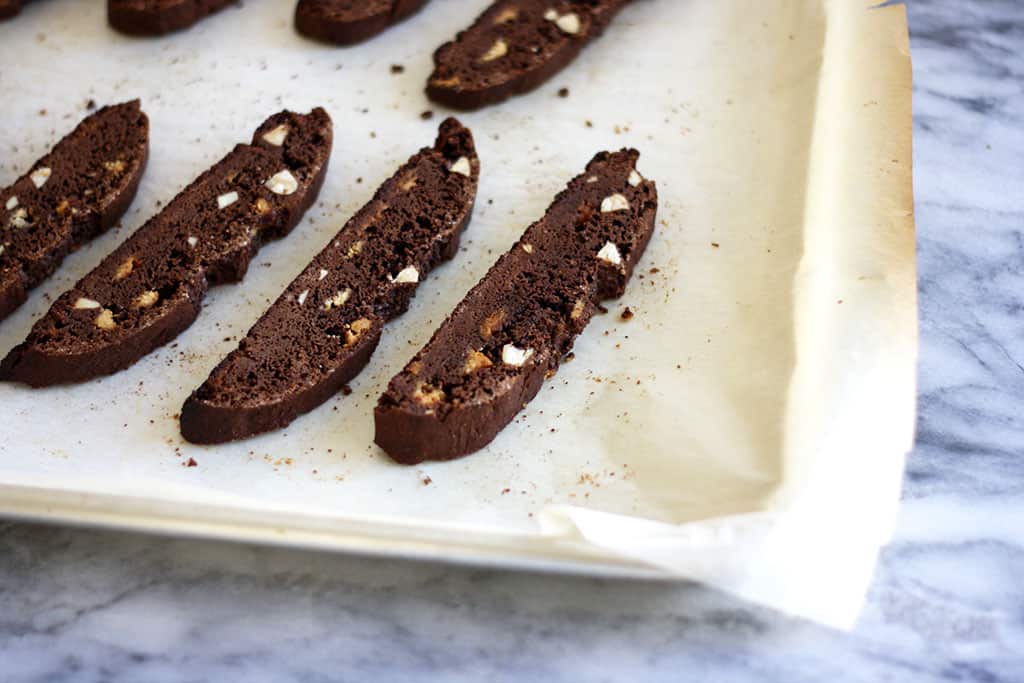 The recipe is based off Union Square Cafe's cookie featured in the New York Times, but tweaked to include a little less sugar (and light brown sugar instead of dark), white chocolate chips instead of milk, and almonds. The original is great as is, but if you're looking for something a little less chocolatey and a little more nutty (and my idea of biscotti perfection) try out my version!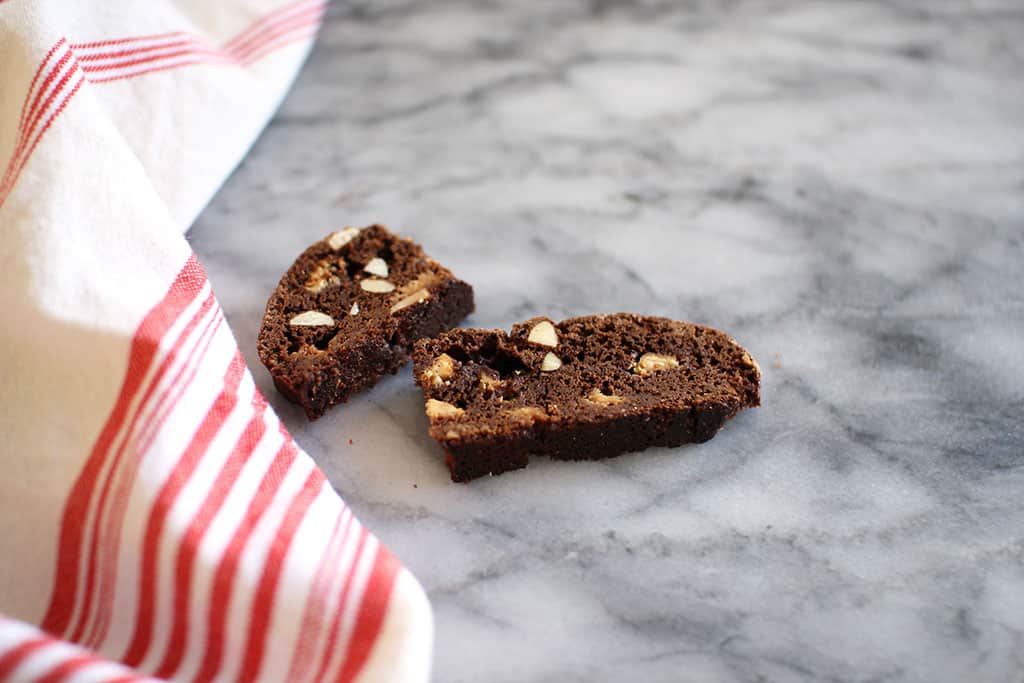 Biscotti are one of the best cookies to bake for travel. They are hardy and can be kept for a very long time without compromising quality. The hardest thing about making these chocolate biscotti is probably working with the uber sticky dough, but if you follow my trick of shaping the dough with plastic wrap instead of your bare hands, it should come together with ease!