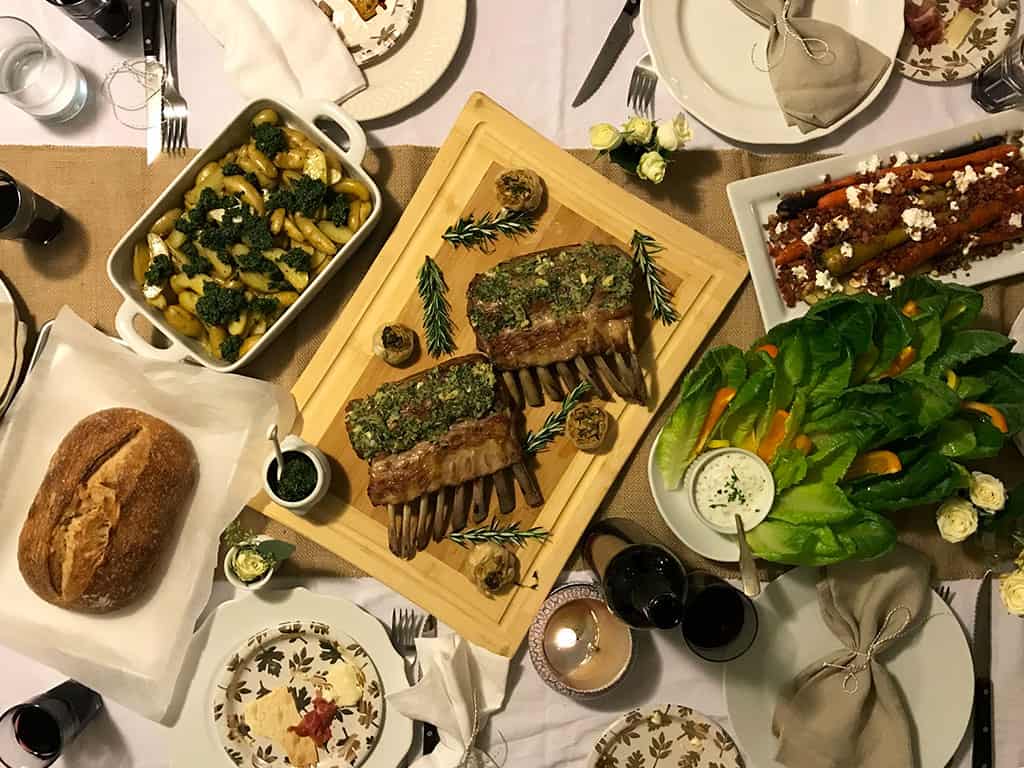 My site has served so many different purposes over the years. From practicing new cooking skills, reviewing restaurants, to writing about my food career. Many different chapters of my life have been documented right here and all of those elements will continue to be a part of this site, but I wanted to bring the focus back to what I love most by starting a new dinner party series.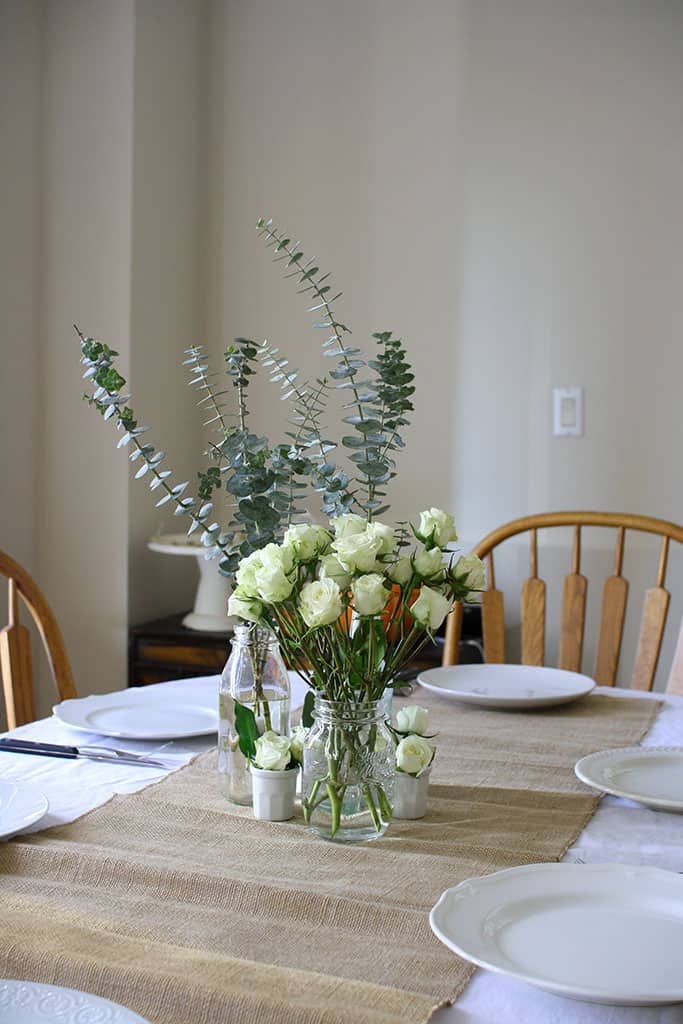 As a social homebody (I made that up, but can it be a thing?), I love gathering people around a table of food. If you haven't noticed, the majority of my recipes have been centered around celebrations or get togethers. I've written about a few dinners I've hosted in the past, but I wanted to make it a permanent feature on JDP. There are a lot of great recipes out there (including mine 😉), but not as many ideas on how to put together a cohesive spread (after all, no one eats sweet and spicy cucumbers on its own). Each dinner party series will begin with a post elaborating on the thought process behind dish pairings, while also giving tips on how to put together a prep timeline. Subsequent posts will feature the story behind each dish and its corresponding recipe.
I'm excited for this "new"ish feature and all the fêtes to come! I'm sure at one point I'll pull off a picture perfect affair à la Martha Stewart or Kinfolk, but for now expect a lot of mismatched dinner plates and flowers from Trader Joe's. Most of all though, I hope these dinner party series inspire you to throw a little get together or at least give you ideas on how to spice up a Sunday supper!
So here goes!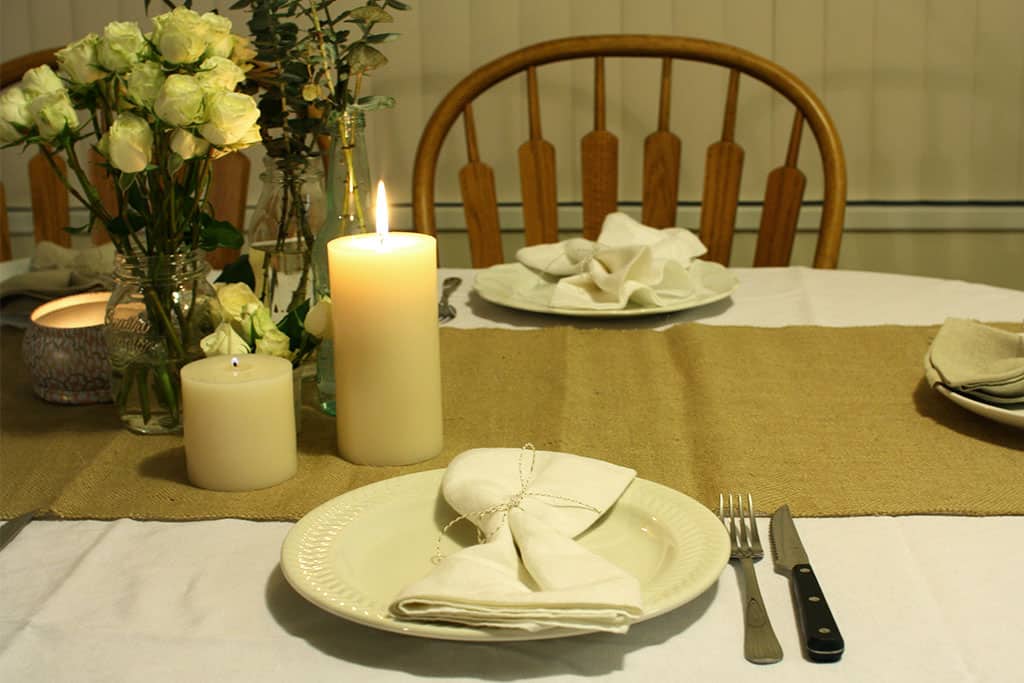 The first dinner party I want to share with you is a 30th birthday I threw for one of my oldest friends, Stephanie. We've known each other since we were nine and have witnessed so many ups, downs, and milestones together that it was even more meaningful celebrating the big 3-0 with her. Details on how I came up with the menu are below, but here is a summary breakdown of the dinner:
Theme: 30th Birthday
Guest Count: 6 people
Appetizer/Mingle Nibbles: Cheese plate with cured meats, nuts, olives, and dried fruit
Main: 2 racks of lamb
Side 1: Hand salad with Greek yogurt-buttermilk dressing
Side 2: Roasted rainbow carrots with bacon and goat cheese
Side 3: Roasted fingerling potatoes with homemade kale pesto
Bread: Store bought sourdough
Dessert: Chocolate earl grey cake with tea infused mascarpone frosting
Drinks: Champaign, wine, and non alcoholic cider (brought over by guests)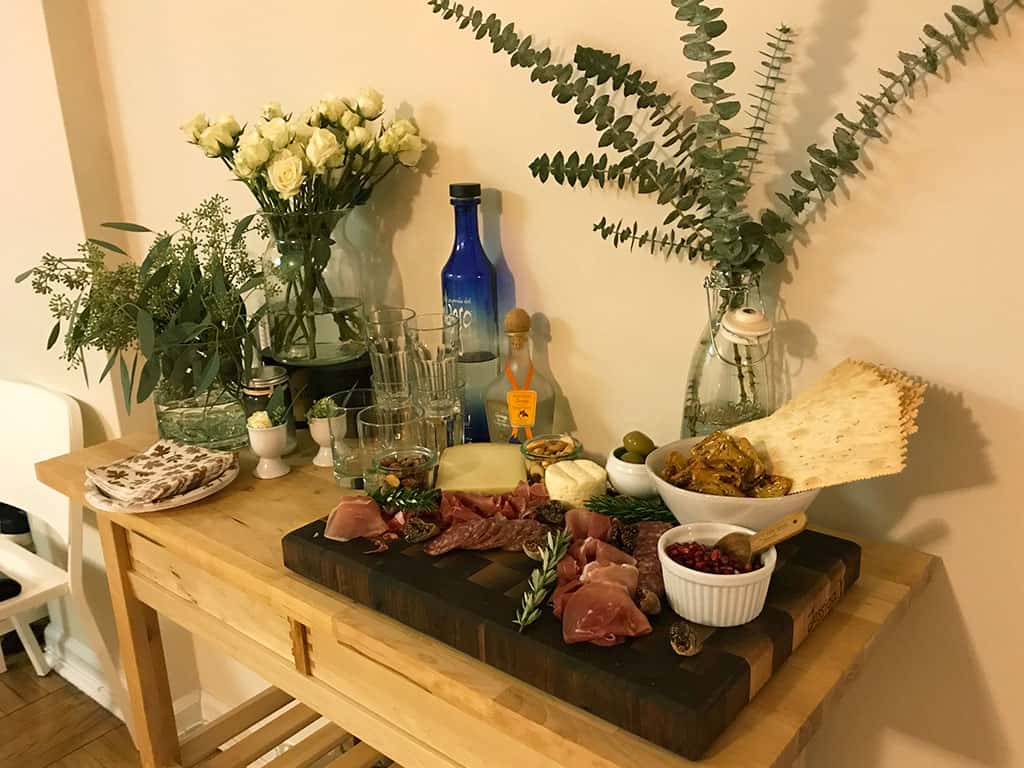 I centered the whole meal around two beautiful racks of lamb, which is a nod to a delicious meal we cooked together over the summer. I love serving rack of lamb to a crowd because it's quite the showstopper, but relatively easy to pull off. I already have a good recipe in the archives, but I'll post an updated version in the following blog entry. To accompany the lamb, I chose sides that would help give color to the table. I wanted the spread to be visually appealing so I wouldn't have to spend too much time thinking about the table decor. Lastly, I baked a fairly simple chocolate cake that was not too sweet or heavy, but festive enough to make the birthday girl feel special. I'll be posting recipes in subsequent posts, but in the meantime this is the rough timeline I followed to prepare for the dinner:
Three Days Prior: Made kale pesto
One Day Prior: Made the Greek yogurt-buttermilk dressing, baked the cake layers, prepared the syrup and mascarpone frosting, and put together the floral arrangements
8 Hours Prior to Guest Arrival: Assembled the cake, trimmed the meat, made the garlic crust for the lamb, washed all the veggies, boiled the potatoes, prepared baking sheets for roasting veggies, made the accompaniments of the roasted carrot dish, and plated and wrapped the hand salad
3 Hours Prior to Guest Arrival: Set the table
1 Hour Prior to Guest Arrival: Assembled the cheese plate
1 Hour 15 Minutes Before Dinner: Roasted the veggies
30 Minutes Before Dinner: Cooked the lamb
A Few Minutes Before Dinner: Plated everything