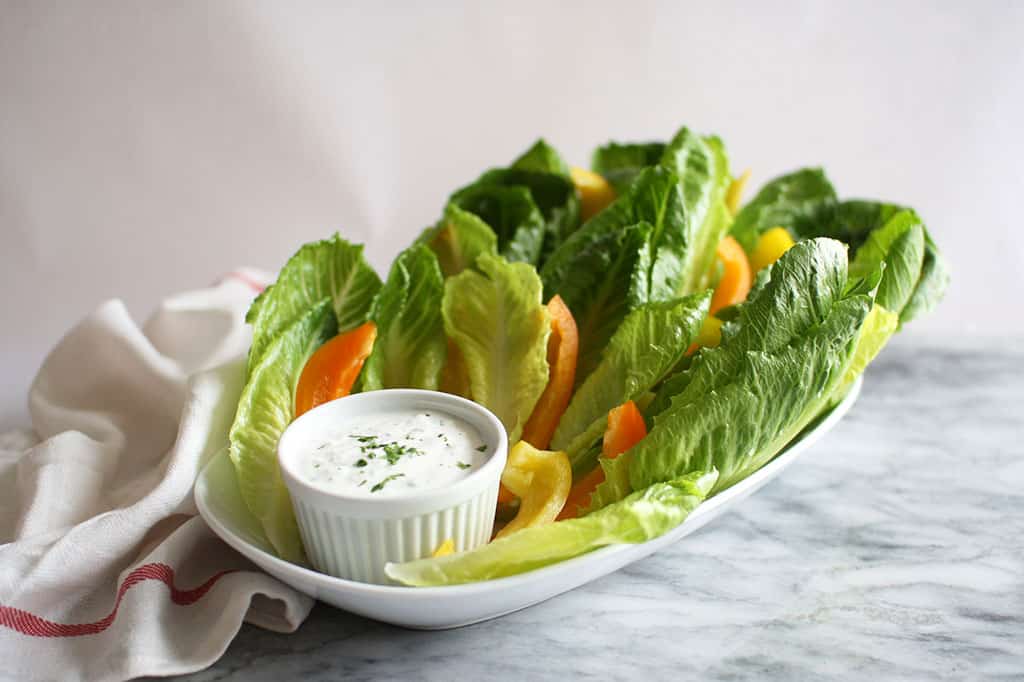 This post is part of a 30th birthday dinner party series. 
Oftentimes, salad is the most uninspired dish in my dinner spread. I usually just toss some greens with a simple vinaigrette, but I wanted to try something different so I went digging for inspiration online. I came across this article on Bon Appetit that mentioned something called a "hand salad," basically a crudité with romaine leaves and Greek yogurt dressing. Apparently some of the editors weren't into the concept, but I fell in love with it. It sounded perfect for a dinner where guests slowly trickle in and I felt like it would be a dish that would keep the party going until well into the night (ever hear of second wind?). I used the recipe in the article as a starting point and eventually came up with a Greek Yogurt Buttermilk Dressing with chives and garlic that tastes rich but is actually quite healthy.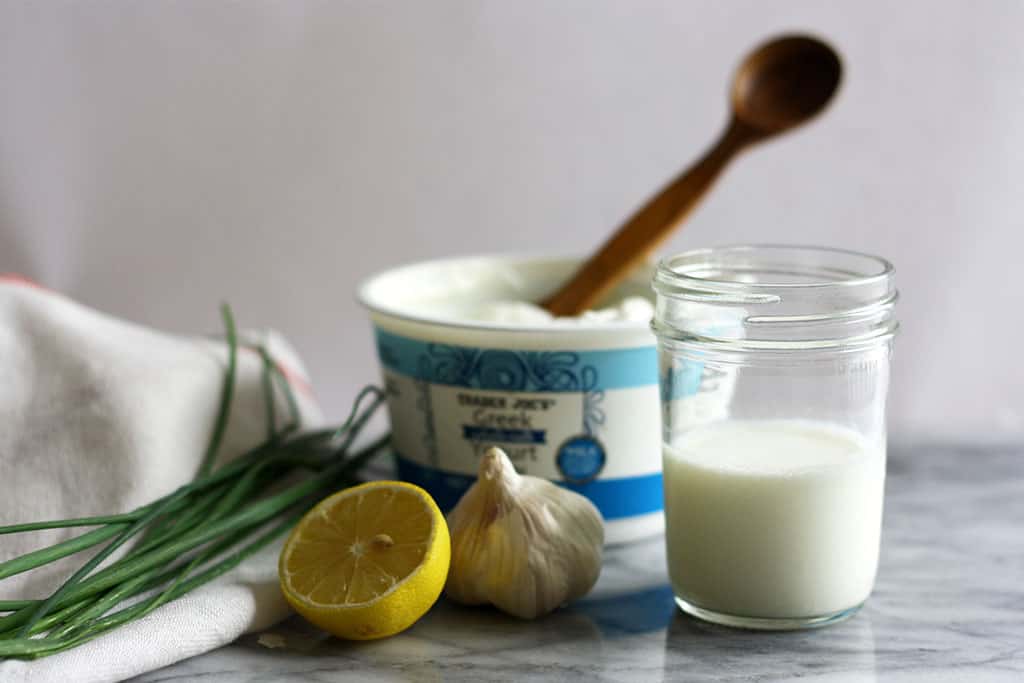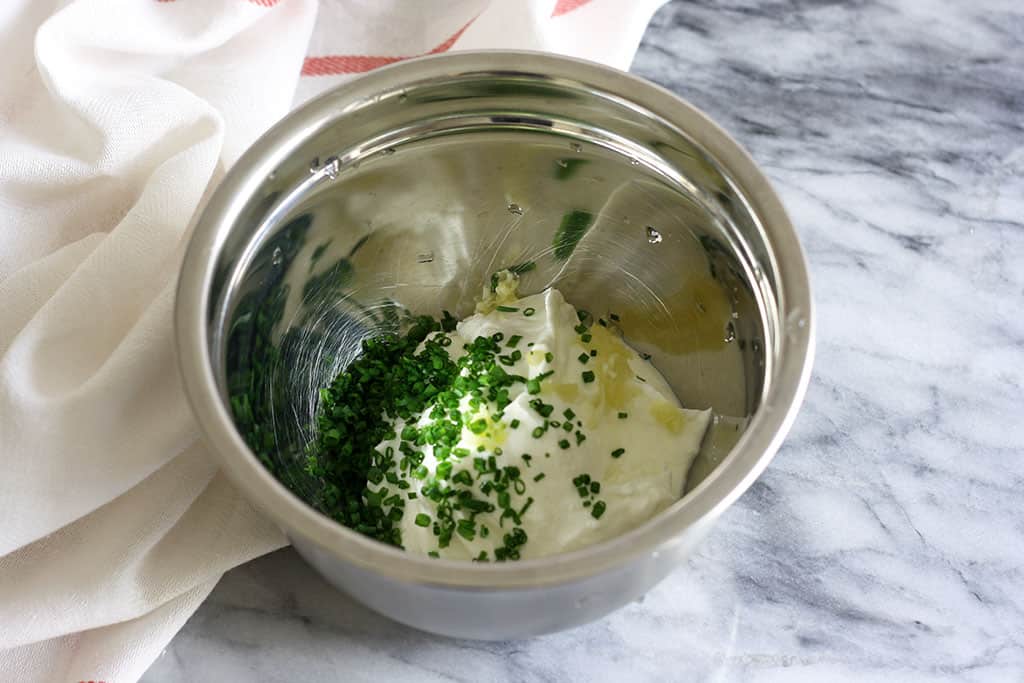 The Greek Yogurt Buttermilk dressing is so easy to make. It also keeps well in the fridge for quite a long time (I made a batch a week ago, and it still tastes fresh), which is great because you can make it well in advance. I even assembled and plated the dish hours before guests arrived, which helped set the table quickly once all the hot items for dinner were ready. Win!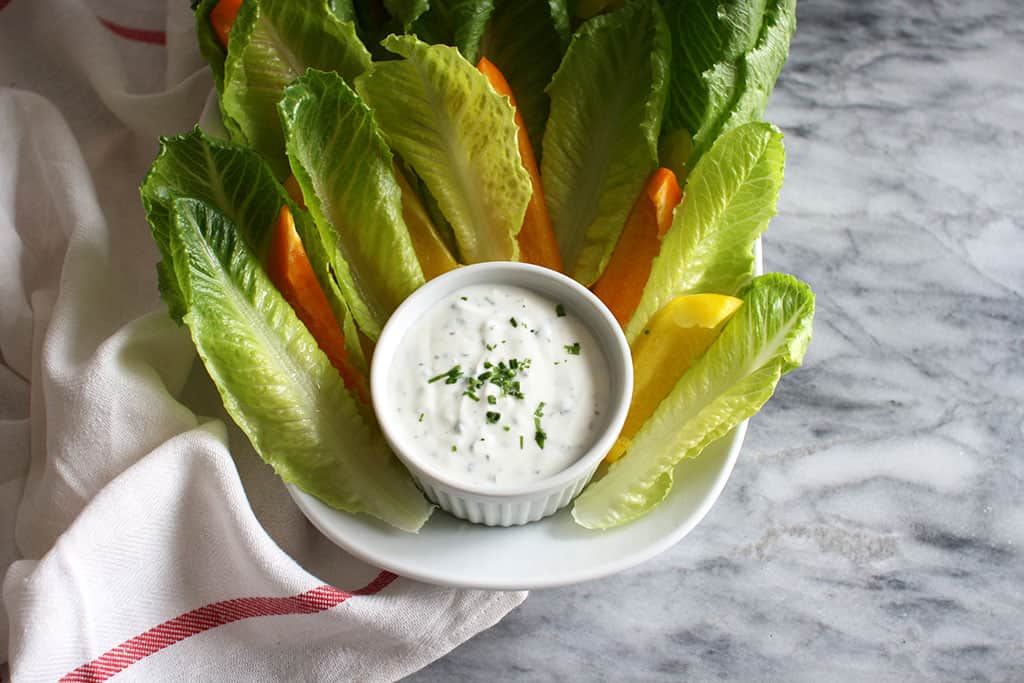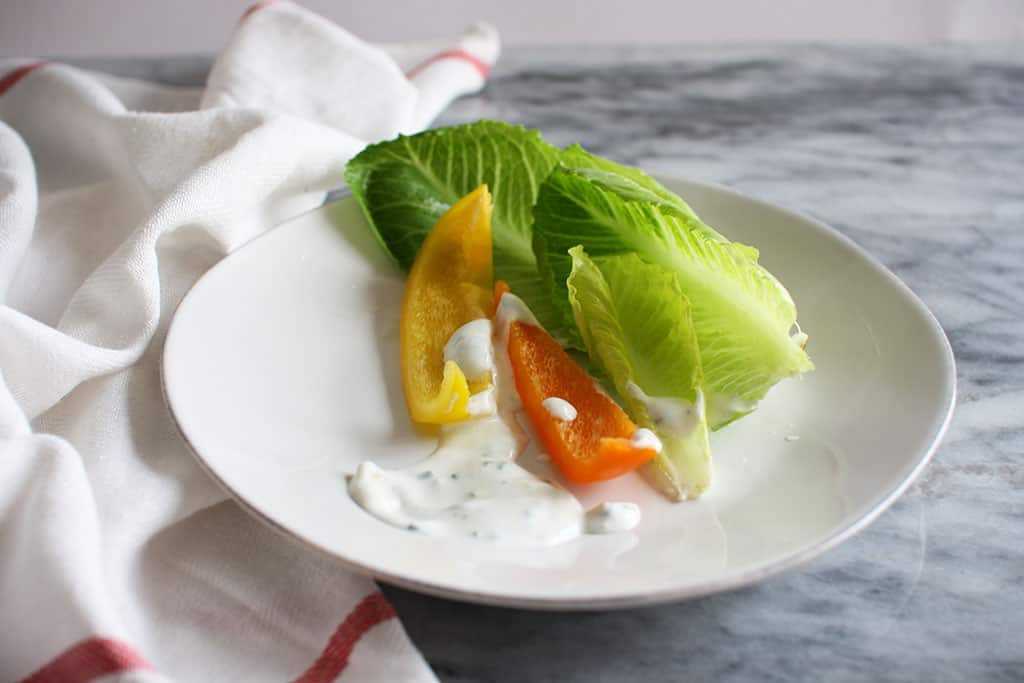 I served this salad family style for a sit down dinner, but it would work great as a mingle nibble next to a cheese plate. I paired it with a roast rack of lamb, rainbow carrots, fingerling potatoes with pesto, and a chocolate earl grey mascarpone cake, but honestly it would go well with anything. Bon Appetit served it alongside soup, I can imagine myself preparing it for a barbecue, my next pot roast….the list goes on.