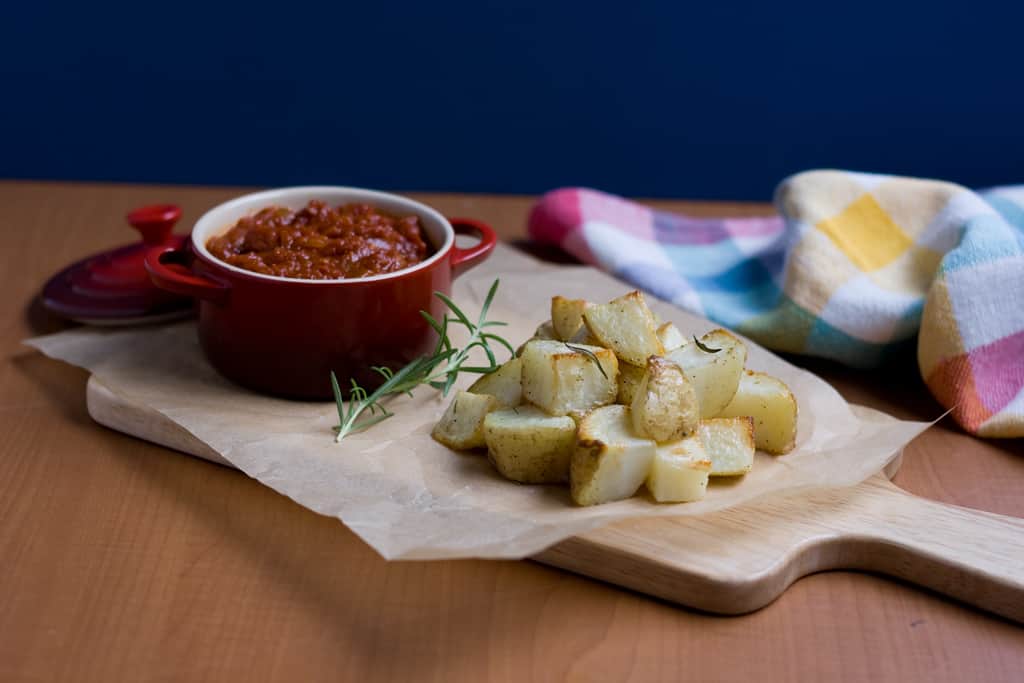 I don't really consider myself a wild and adventurous person.  If anything, people would describe me as the exact opposite: quiet and the biggest homebody.  I'm the first one to slip away from a party, and for as long as I can remember I like to be in bed by 11. But despite my natural inclinations towards being such a square, there's a fiery side to me that absolutely can't stand the routine way in which I choose to live my daily life.  That side of me pushes against my rigid shell and sporadically makes me do (crazy) things like go to Oktoberfest semi-alone, and jump off a cliff somewhere off the Dalmatian coast (it was a mini cliff). I'm always extremely grateful for these experiences in hindsight, and I admit the most significant decisions of my life have been masterminded by the "other" me (ie. moving to Paris and pursuing a career in food).  I've come to think of this side not so much as an alter-ego, but just my gut telling me to take on a daunting but equally exciting challenge. One I know will make me a better person (whatever that means!).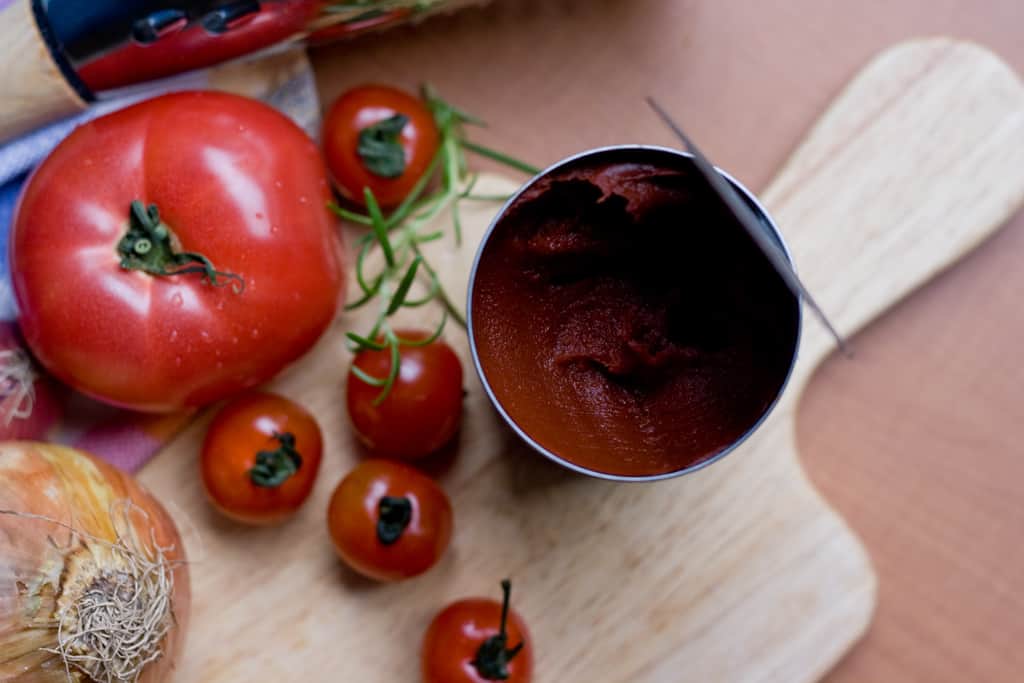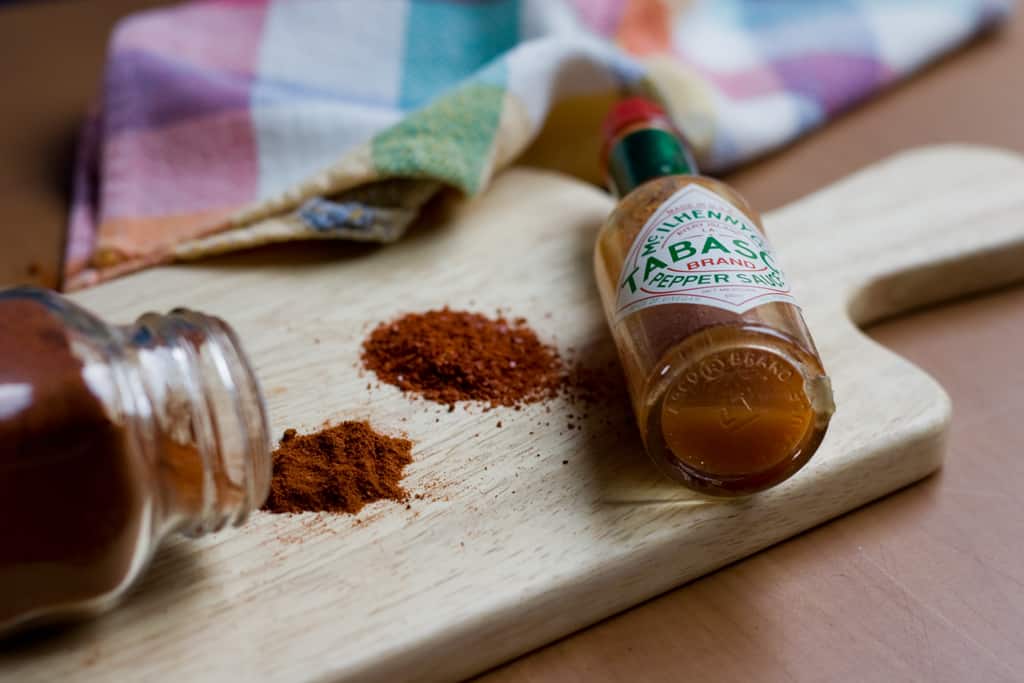 With that said, my gut started acting up again and I decided to uproot myself and move back to the States.  I'm pursuing a Master's degree in Food Studies and will be in New York for the next two years (+ or -).  Making this decision has by far been the most difficult and tumultuous.  This program has been in the back of my mind for years actually, even before I went to culinary school, but I wanted to make sure it was an education I needed, not just a check off my bucket list.  I drove myself, or rather the people around me insane going back and forth, but in the end I realized that it was both.  My foodie career has turned onto an entirely different path from what I initially imagined/trained for, and so I do feel there's a lot more that I want/need to learn.
I'm excited and nervous beyond words, but the best part is that I get to keep working for my company while being abroad.  It obviously won't be exactly the same, no more taste testing and running around the stores, but I'm glad I don't really or rather totally have to say goodbye. As my previous posts have revealed, this job has felt like more than just a "job" to me. It was the first place that made me feel like yes! this is what I should be doing and yes! this is where I need to be.  I'm really glad I didn't have to make a choice between this job and school, and for that I am truly grateful.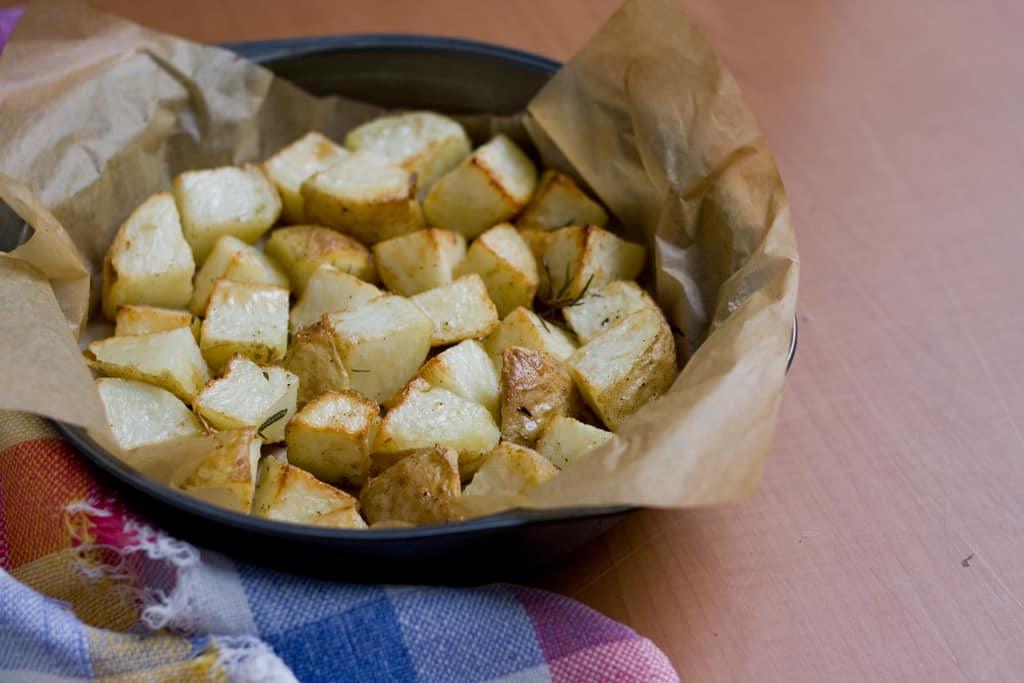 So how does this Patatas Bravas recipe fit in with all of this? Well, one of my last major projects here (well physically being here) is to come up with a couple of dishes to pair with wine and beer. I really wanted to put this on the menu, as it's one of my favorite tapas dish, but unfortunately it didn't make the cut (oh and by the way, if anyone was wondering where that pineapple upside cake is, it didn't make it in the end.  I was prematurely too excited, BUT a version of my carrot cake did!  So it all evened out).  Anyways, I couldn't get those patatas out of my head, so I decided to make it at home!  Work and life keep spilling all over each other, but for now I wouldn't want it any other way.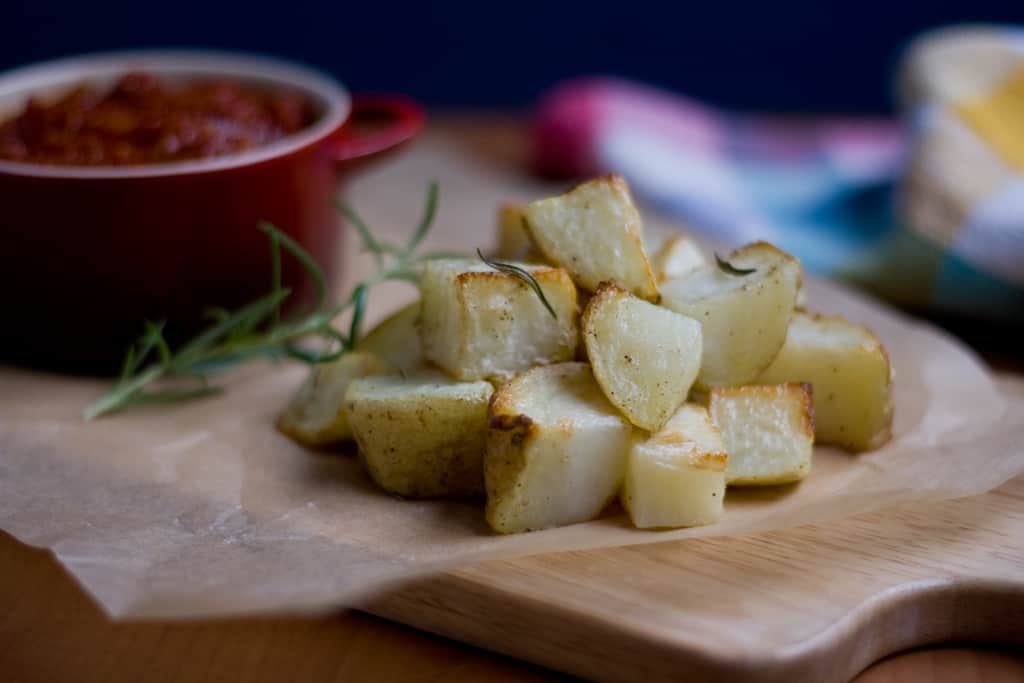 There's nothing super fancy about this recipe, but what makes it really great is that it's easy and healthier than the real thing (the potatoes are roasted instead of fried).  Most of the ingredients you should have in your pantry except maybe the smoked paprika, which is should be easy to find. I used a combination of Korean red pepper flakes (which aren't too hot) and a few dashes of Tabasco (duh!), but didn't make it too spicy because it was to be served early in the day for brunch, but I would definitely put up a notch for night time fiestas!
Patatas Bravas
Serves 2-4
3 medium sized potatoes (600 g)
Good olive oil
1 sprig rosemary
1/2 medium small onion, diced
1 shallot, diced
1 garlic, minced
1 tsp smoked paprika (2 g)
2 heaping tbsp tomato paste, (50 g)
500 g tomatoes (normal, heirloom, cherry, or a combination)
2 full tsp red pepper flakes (7 g)
1/2 bay leaf
Tabasco, as needed
1/2 tbsp sugar, if needed
Parboil the potatoes by placing whole potatoes in a pot and covering with cold water.  Bring to a boil.  Once it comes to a boil, cook for 7 min. Drain and cool.
Preheat oven to 420 degrees F or 215 degrees C. Once potatoes are cool enough to handle, cut into bite sized pieces. Toss with olive oil, enough to coat, and season with salt pepper.  Separate rosemary leaves from stem and sprinkle over the potatoes.  Roast on a parchment line baking sheet for 20-25 minutes, or until golden brown.  Flip over once while roasting to ensure even cooking.
Meanwhile, make the sauce. First, prepare the tomatoes by grating the flesh of big tomatoes on the wide holes of a cheese grate and/or cutting smaller ones into a medium dice. Heat a couple tablespoons of olive oil in a saucepan. Add shallots and onion and cook for a few minutes, stirring the contents from time to time. When they are just about to turn translucent, add the garlic.  Cook for 1-2 minutes.  Then add the paprika and tomato paste.  Stir together well, so that all the ingredients are covered with tomato paste.  Cook for 1-2 minutes.  Then add the grated/diced tomatoes, red pepper flakes, and bay leaf.  Stir and cook at a simmer for 20-25 min or until it reaches the consistency you want.  Taste and season with a few (or many) drops of Tabasco, additional salt, pepper, and sugar if needed.
Serve warm with roasted tomatoes.
Other recipes with Potatoes:
Easiest Potato Gratin
Rustic Mashed Potatoes
Stir Fried Potato Side
Other ideas with Tomatoes:
Croutons with Whipped Ricotta-Cream Cheese, Tomatoes and Basil   
Roasted Tomato Sandwich with a Feta Twist
Tomato, Egg, and Goat Cheese on Poilâne