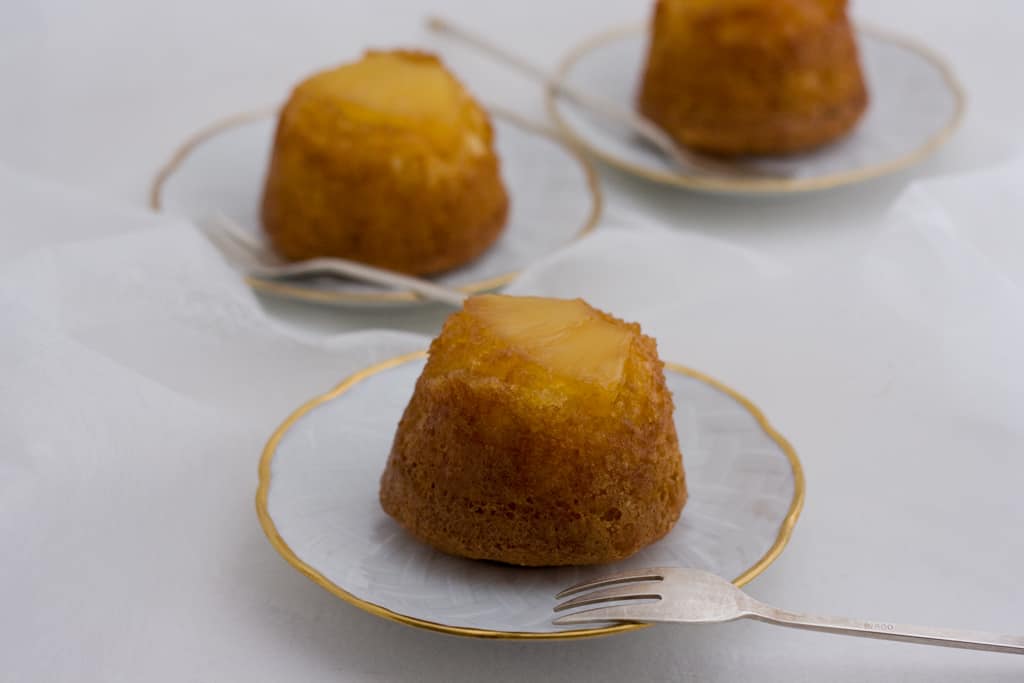 And the winner is…
The airy, sponge version!  I personally voted for the buttery candidate, but when the tribe speaks I follow.  It was a good call because I made a batch for my co-workers the next day and the cake was given the go ahead sign!  A similar version of it will debut in a few months!  I do a good deal of menu consulting and conceptualizing, but this is the first time something I made (or at least a version of it) will be brought to life in our stores!  Pretty exciting I must say.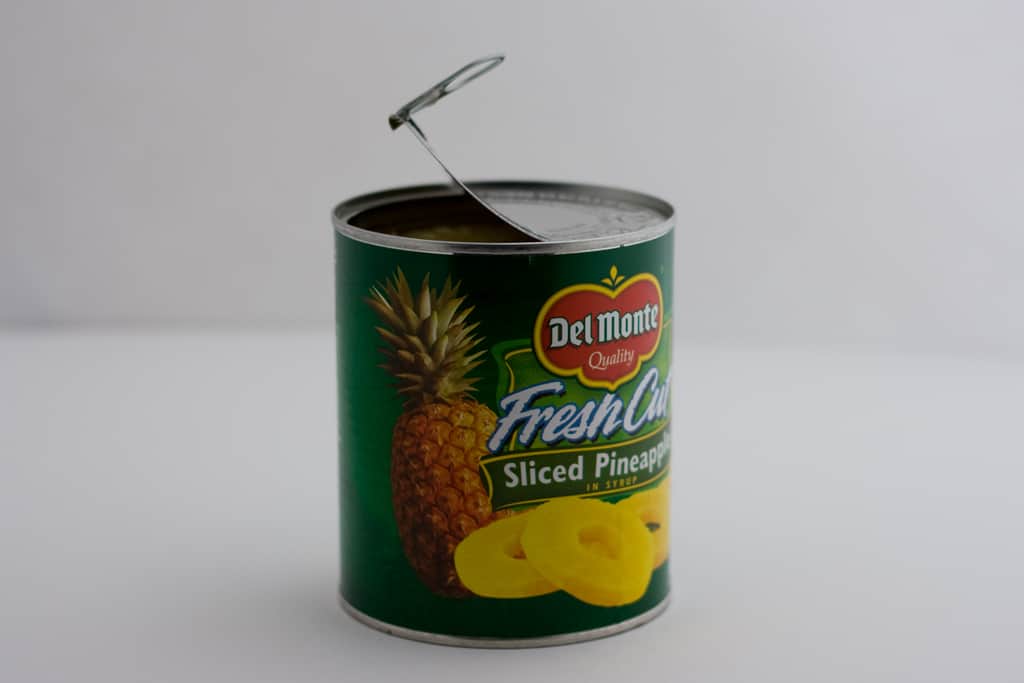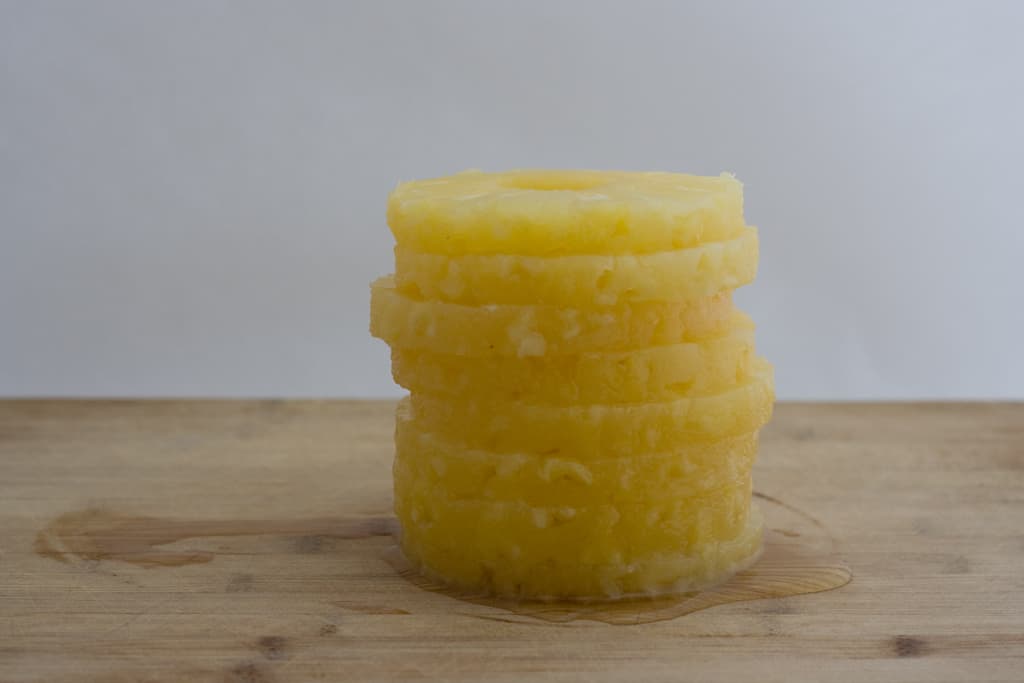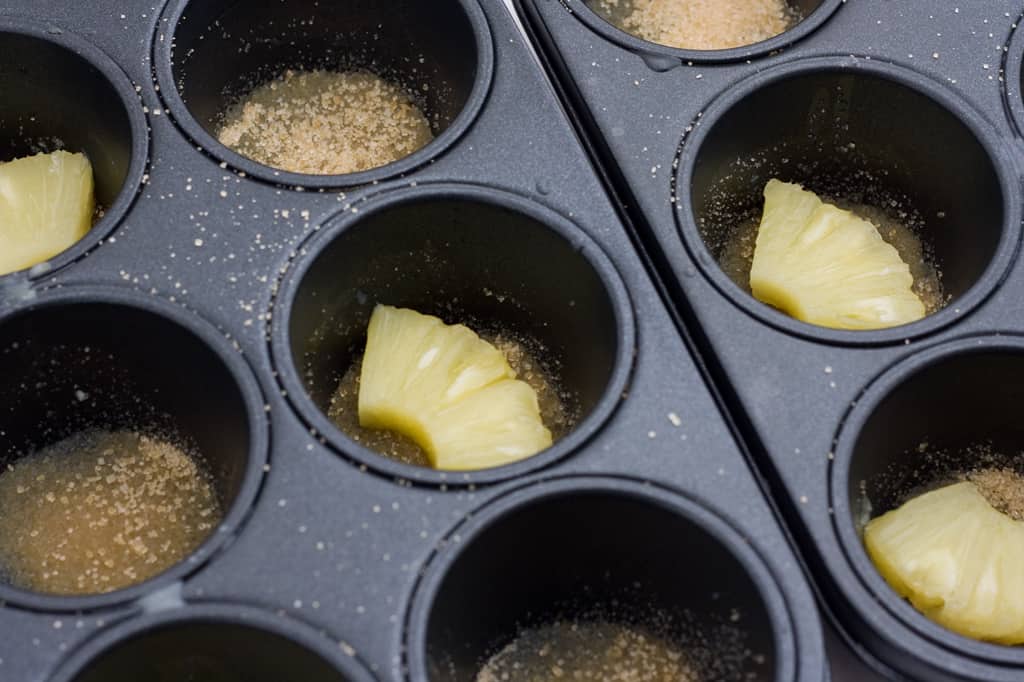 I'm sure the R&D chef will whip up a better and more delicious cake than this pineapple upside down cake I made, but for those of you wondering where the inspiration came from here is the recipe!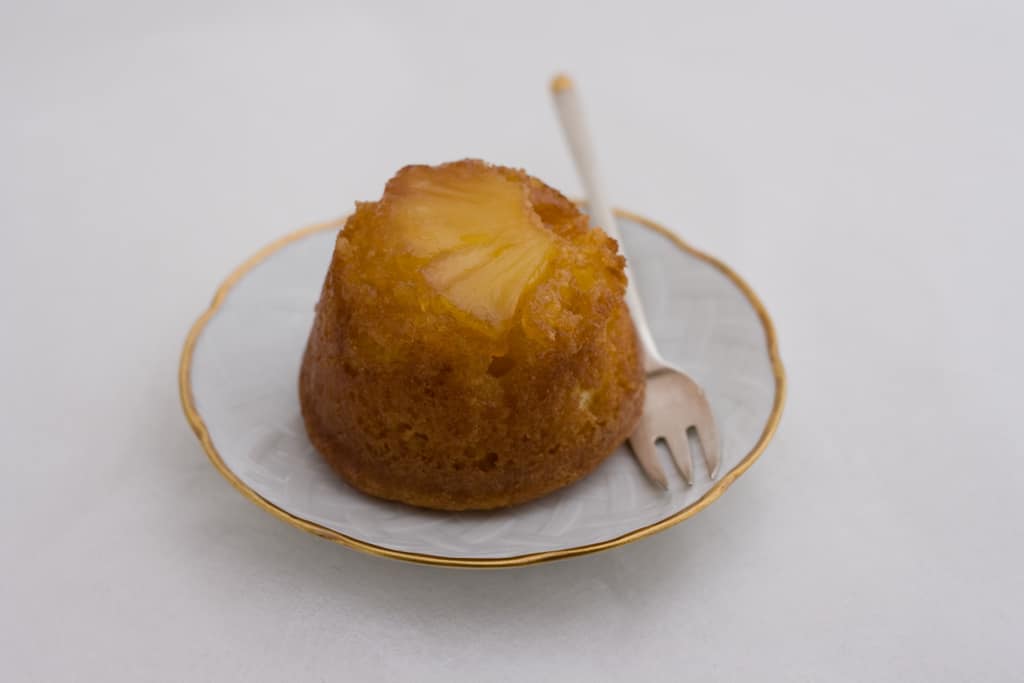 Pineapple Upside Down Cake
Adapted from here
Makes 12 mini cakes
Cake
50 g butter, melted
135 g light brown sugar
1 20 ounce can pineapple slices
75 ml pineapple juice (from can)
130 g flour
8 g baking powder
2 g salt
3 egg yolks
3 egg whites
190 g sugar
Syrup, optional*
100 ml pineapple juice
75 g sugar
Preheat oven to 175 degrees C or 350 degrees F.
Cut three of the pineapple rings into quarters. Reserve the rest for another use. Brush and equal amount of melted butter onto the bottom of each mold**, then sprinkle with brown sugar.  Place a pineapple slice on top.
To make the batter, sift flour, baking powder, and salt together. In another bowl, beat yolks until thick and lighter in color. Slowly add the sugar and beat until incorporated.  Add the flour mixture and mix until just combined.  Then carefully add in the pineapple juice. In a clean bowl, whip the whites until stiff.  Fold into the batter, making sure not to deflate the whites too much. Divide the batter equally between the 12 molds.
Bake for 20-25 minutes or until a toothpick inserted comes out clean. Cool the cakes inside their molds for about 30 minutes, then carefully invert onto a rack.
*I brushed my cakes slightly with a simple syrup I made by bringing the pineapple juice and sugar just to a boil.  This will help the cake stay moist, but will heightened the level of sweetness.  Brush while still warm.
**I used a large muffin tin to make my mini cakes.
Other recipes with Pineapple:
Carrot Cake for a Birthday