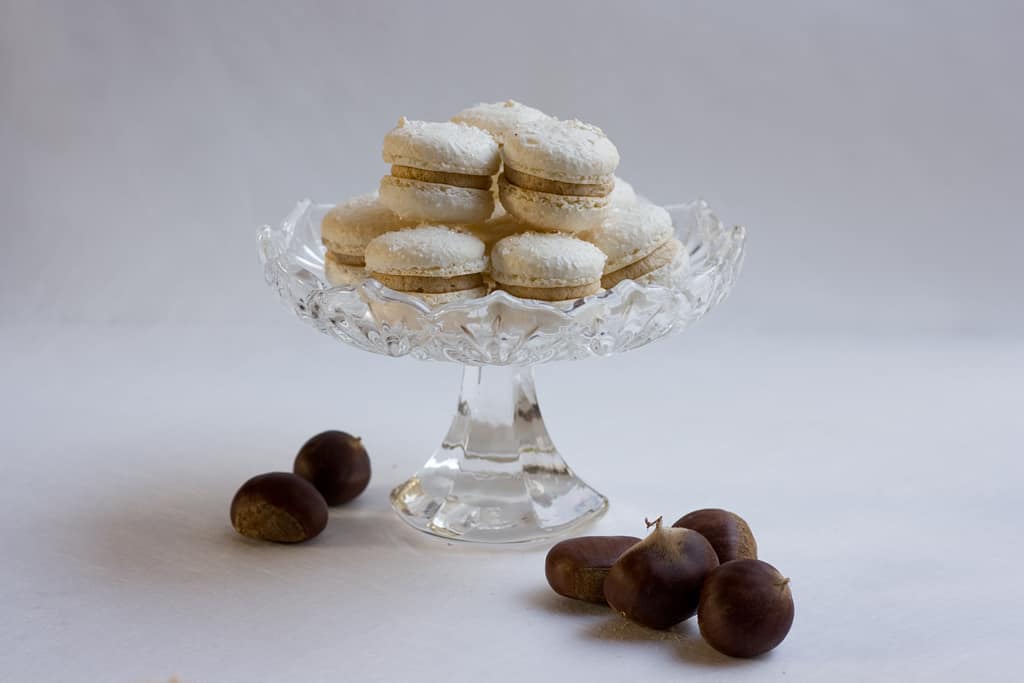 Until I moved to Paris, chestnuts didn't hold any holiday significance to me.  But two winters of seeing marrons glacés everywhere changed me for the better and now I can truly relate to the words of "chestnuts roasting on an open fire…" It's Christmas Eve so I'll keep this post short and sweet.  These macarons make up the last third of my cookie list this year.  The filling is by far the easiest thing, and although used for macarons here, I can imagine it going well with any sort of wafer, shortbread, or vanilla cake. It may not be the day to try making macarons for the first time, but if, by any chance, there is a can of crème de marron lying around, this is definitely something that can be made in a pinch.  Oh, and there's butter involved…but who DOESN'T have that lying around?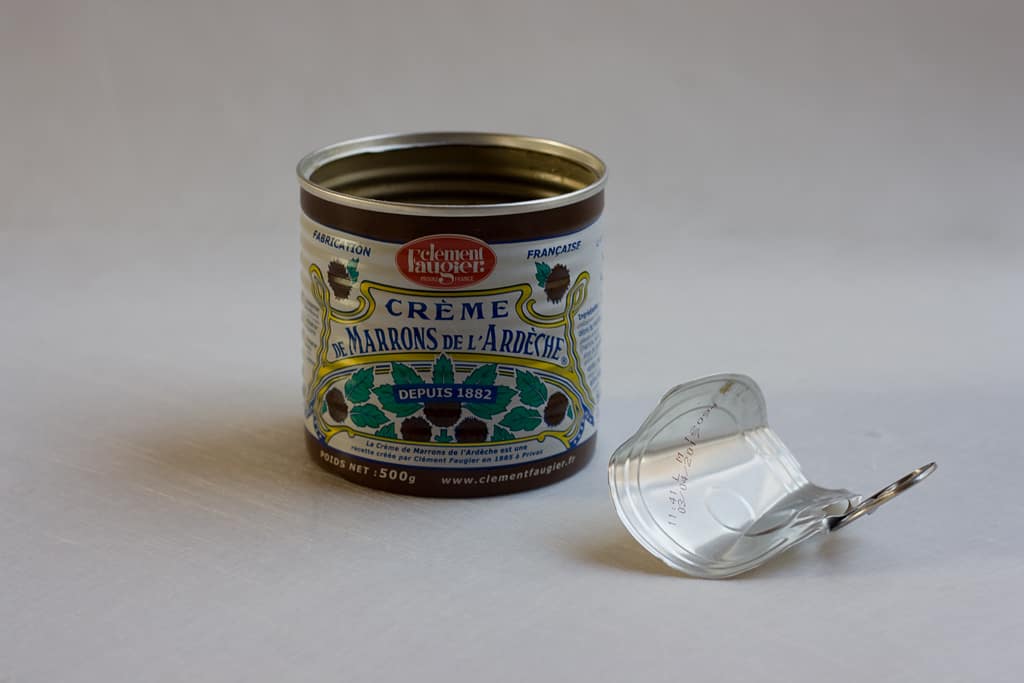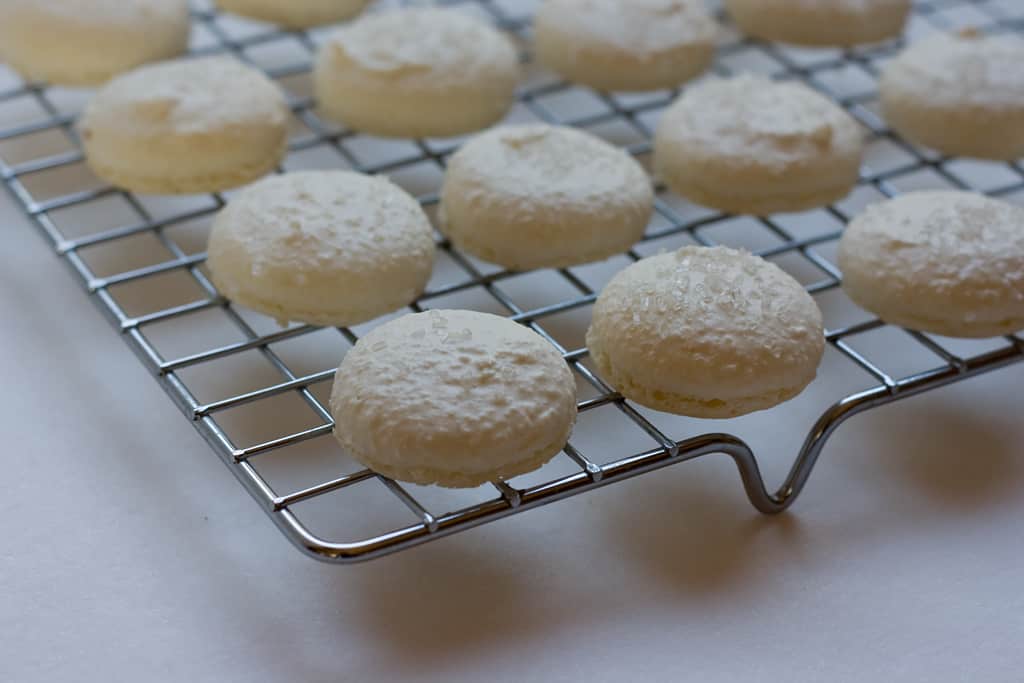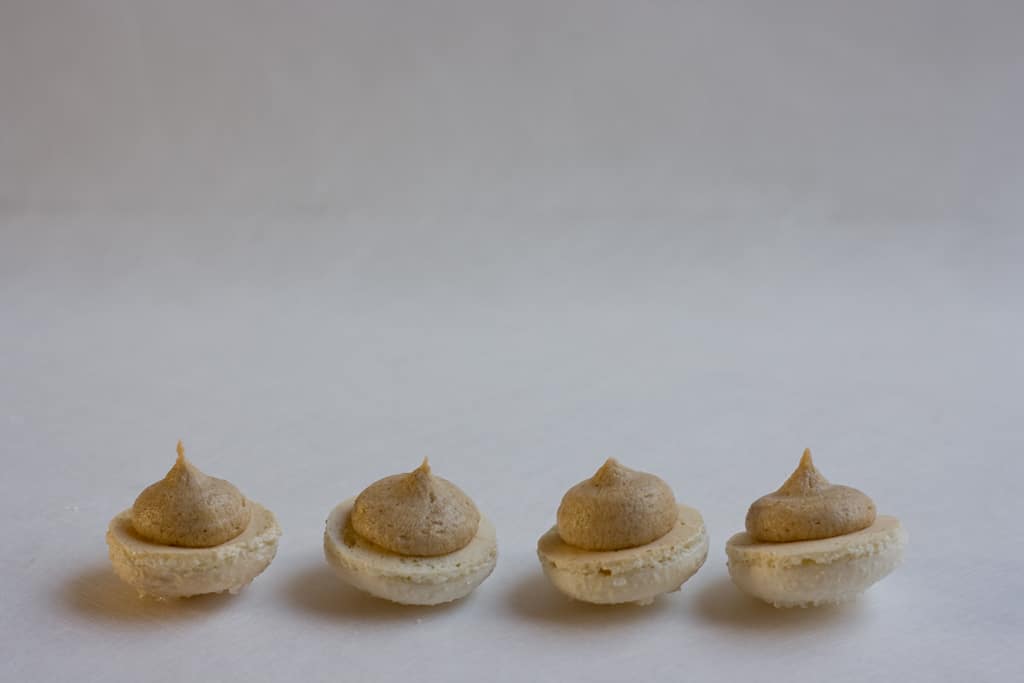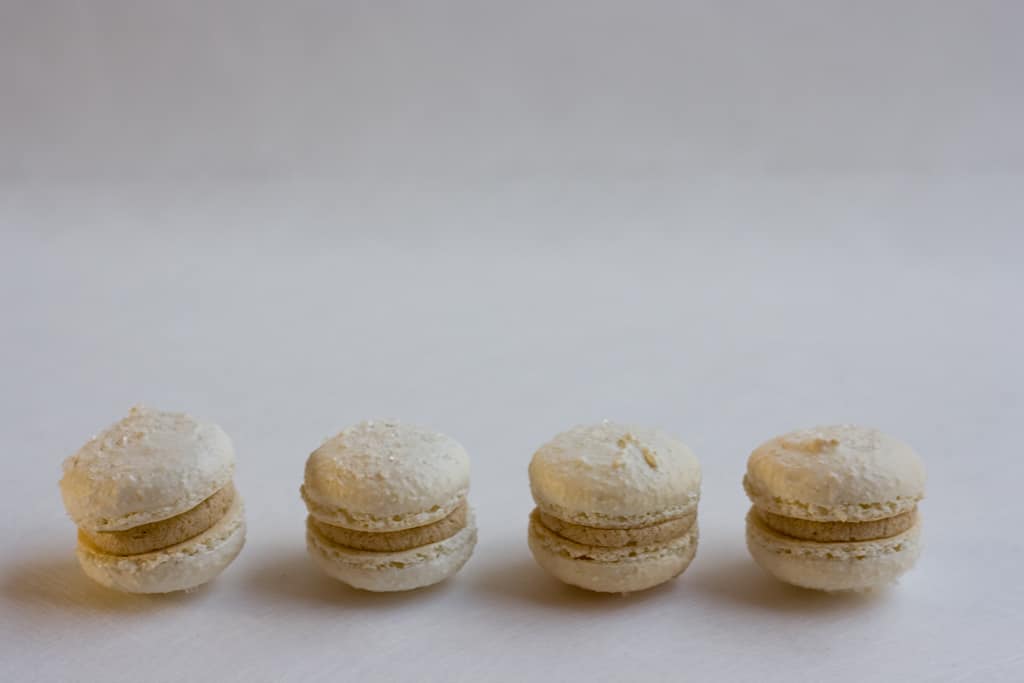 Merry Christmas and Happy Holidays! May the 25th, whatever importance that day means to you, is a day of full of joy and lots of food!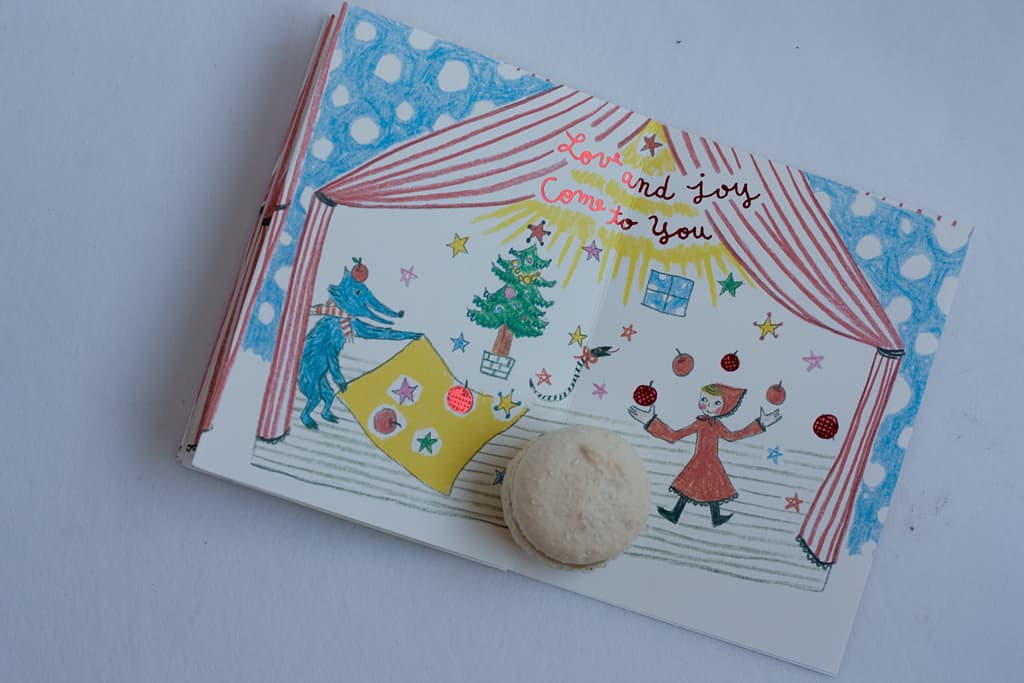 Macaron recipe here.
Chestnut Buttercream Filling
Fills 72 macarons
310 g crème de marron
125 butter, room temperature
In a bowl beat crème de marron and butter together until light and fluffy.  Place inside a piping bag and fill macarons once they are cool.