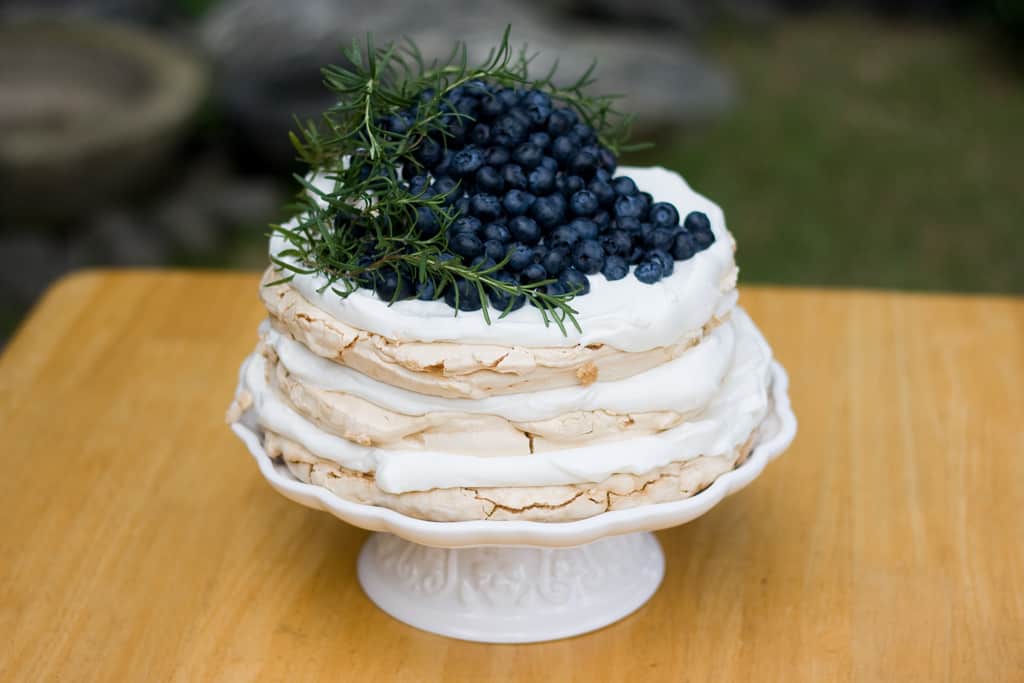 Summer quietly whizzed past me, leaving me a bit out of sorts and unprepared for fall. I'm usually looking forward to this time of year, when the hot weather slowly turns cool, but this year I'm wanting to hold on a little bit before jumping into sweaters, pumpkins, and pie. I haven't had the chance to properly introduce my new job, but if you follow me on instagram or twitter you will have noticed that I'm still working in the food industry. I'm constantly looking at food, reading about food, tasting food, but rarely for me, mostly for my job that I haven't really had time or rather the energy to try out new recipes and experiment, thus the "Summer of Pavlovas."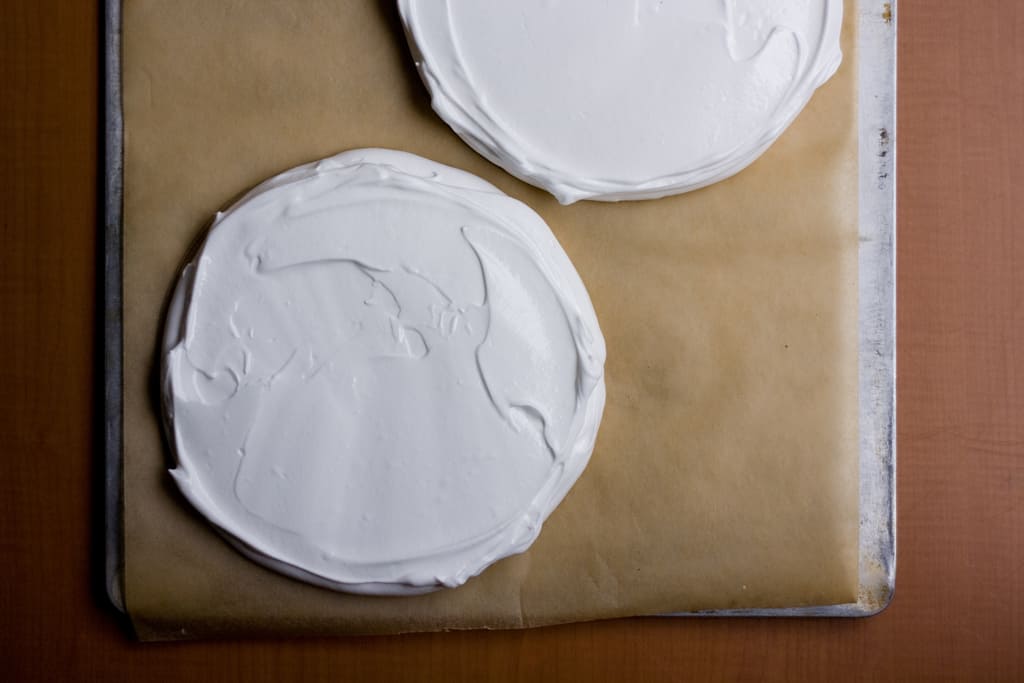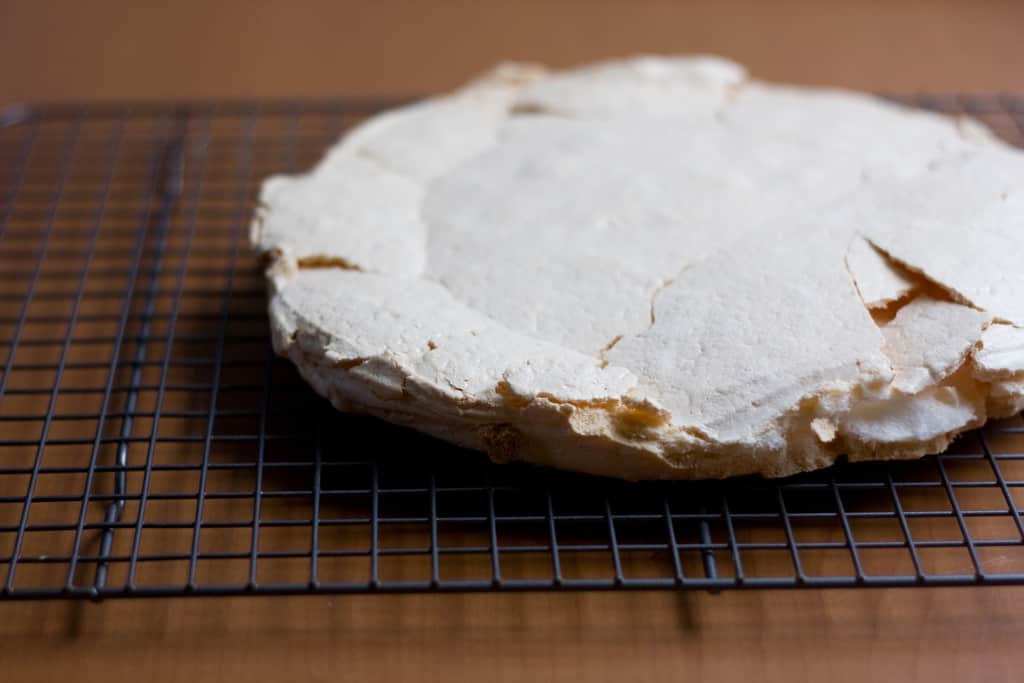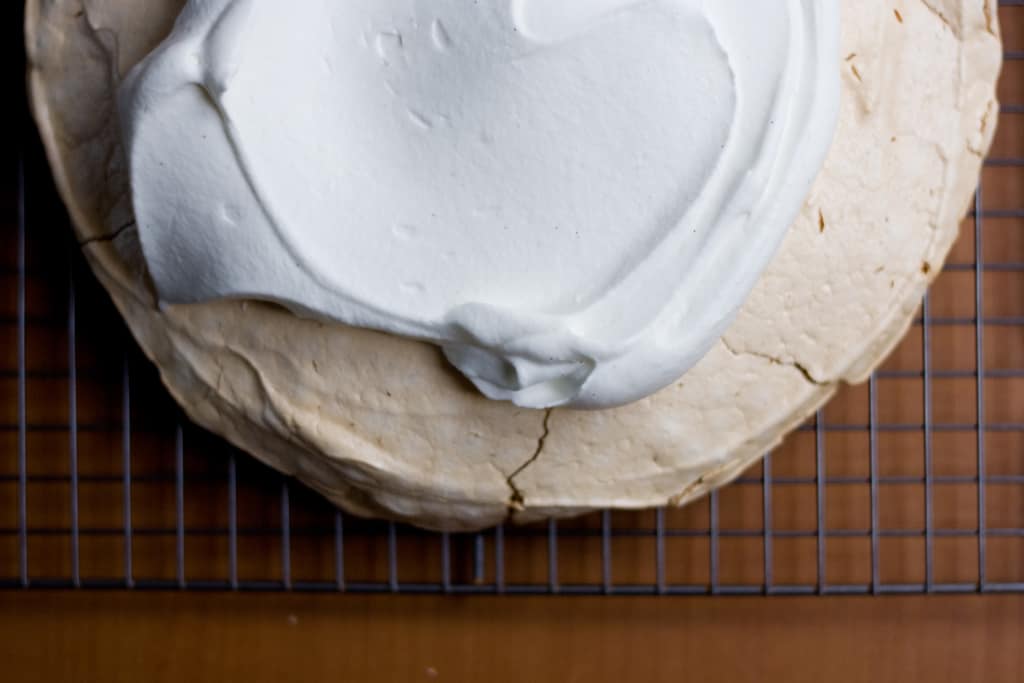 I never really understood the true value of having a "go-to" recipe.  Why would I want to make the same thing over and over again? But over the summer I realized how useful a "go-to" can really be.  I made this pavlova several times over the summer and may possibly do another one before I officially say goodbye to the season.  It's super easy, forgiving, and quite delicious!  With very few ingredients involved, and the freedom to garnish with whatever fruits are available, this dessert doesn't really require too much planning ahead. It's a definite keeper for anyone who has a busy schedule.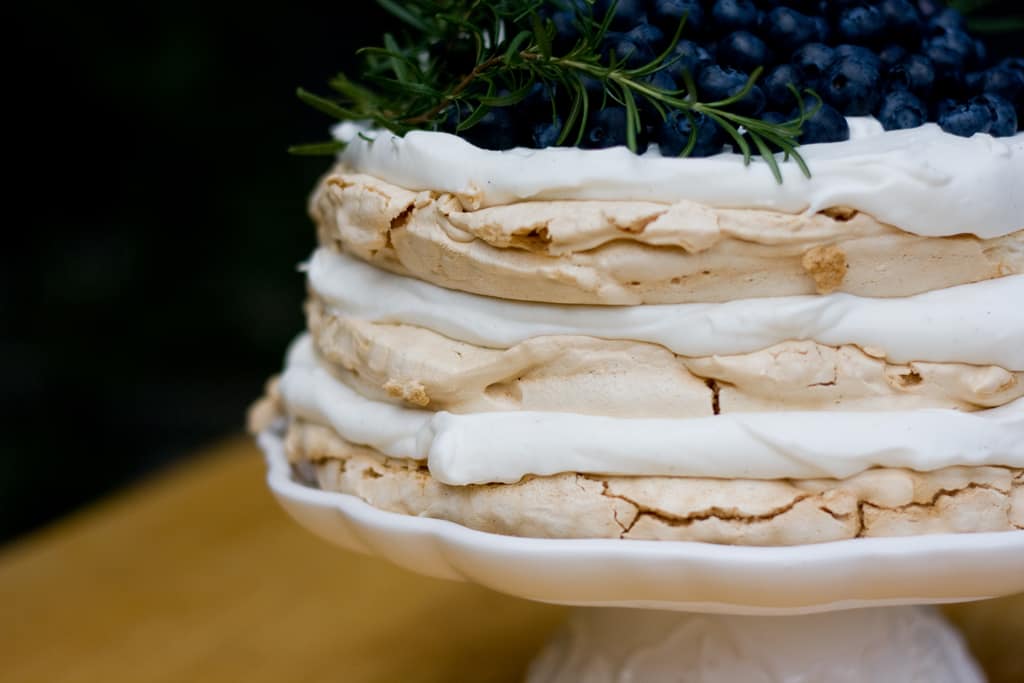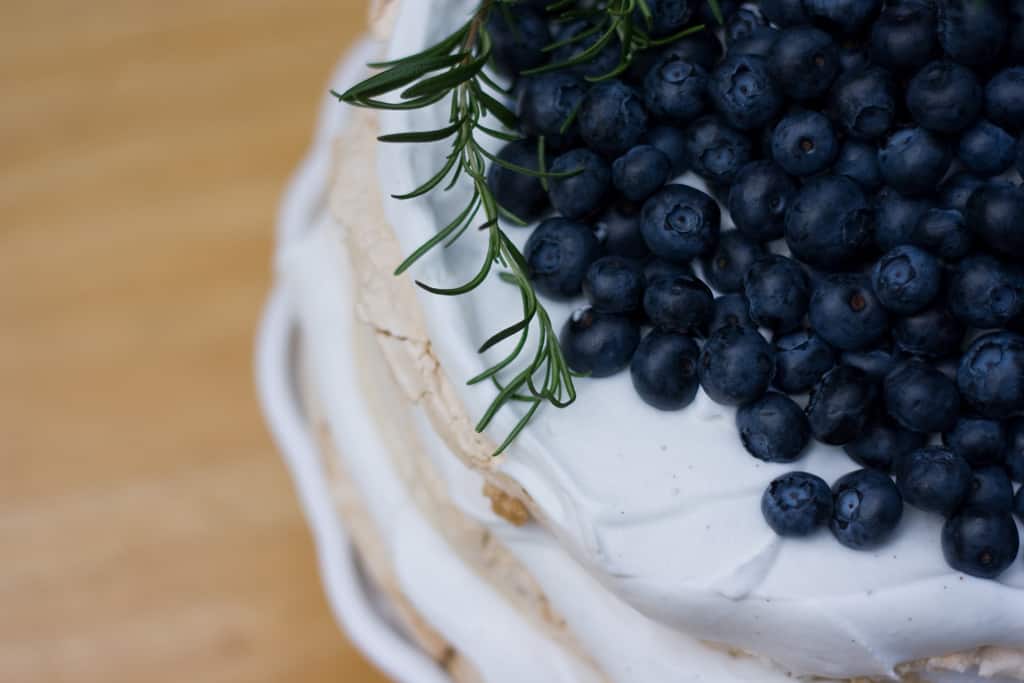 I loved decorating this with summer fruits, but it really works great with anything.  I've made this in the winter with roasted apples and can't imagine anything really that wouldn't go with it…clementines, persimmons, pears, kumquats, oranges, kiwis…and on and on.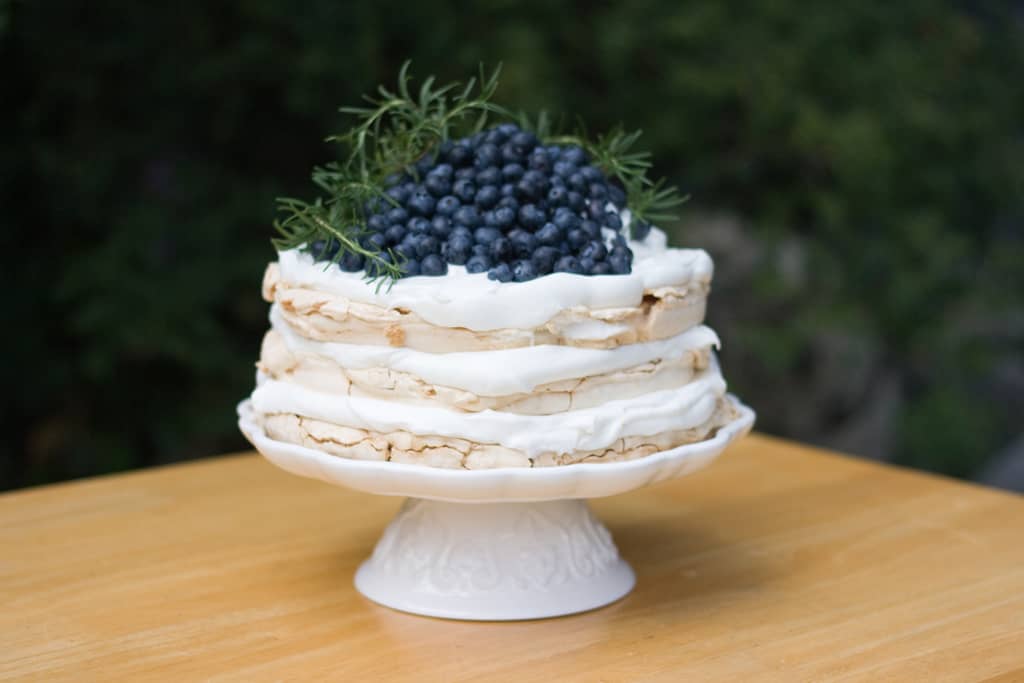 The Go-To Pavlova
Adapted from Donna Hay
300 ml egg whites (about 8 eggs)
440 g sugar
2 tsp white vinegar
Preheat oven to 290 degrees F or 145 degrees C. Line two baking sheets with parchment paper and draw three 20 cm diameter circles. The pavlovas will puff up a little while baking, so make sure to leave a little space between each round. Flip parchment over so the ink doesn't stain the pavlova discs while baking.
Measure out all ingredients. Pour the egg whites into a bowl. With an electric mixer or stand mixer whisk on medium high until stiff peaks begin to form. Then add sugar one tablespoon at a time in 30-60 minutes intervals. Once all the sugar has been added, whisk another 5-8 minutes or until the mixture is stiff and shiny. With a rubber spatula, scrape down the sides and add the vinegar. Whisk for another two minutes to fully incorporate.
Divide the batter between the three circles. Bake for 1.5-2 hours. The discs are ready when the surface feels just about dry and firm. When done, turn the oven off and leave to cool completely inside the oven.
My Go-To Pavlova Garnish: Chantilly, Berries and Backyard Herbs
750 ml heavy cream
70 g powdered sugar
1 vanilla bean scraped or equivalent
1-2 pints berries
Fresh herbs of choice (rosemary, pineapple sage, mint…)
Place the cream in a bowl and whisk until soft peaks begin to form. Add the powdered sugar and vanilla in two additions. Keep whisking until stiff peaks form.
To assemble the pavlova, spread each disc with whipped cream, stack, then top with berries and herbs.
*The cake is best assembled right before eating, but if need be, discs can be made a day in advance, just make sure the place them in an airtight container. They will be a little sticky the next day, but garnished with the whipped cream most people won't notice too much of a difference. Keep assembled cake in a refrigerator until ready to eat.