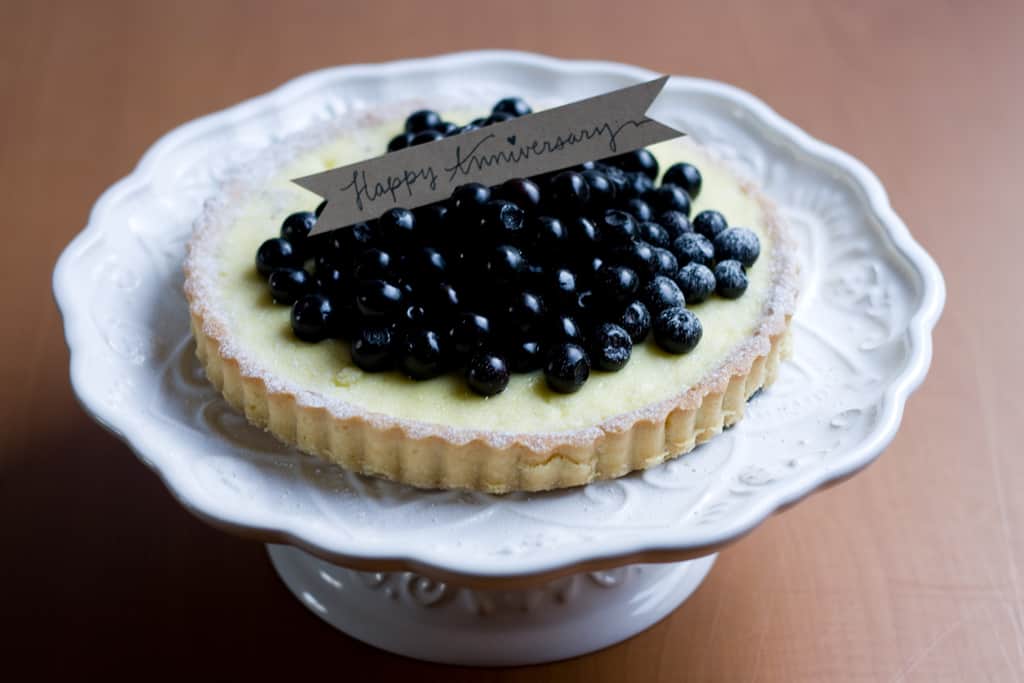 It was my parents' anniversary a couple weeks ago and in celebration I came up with this simple tart. I combined my mom's love for crispy sablée cookies with my dad's affinity for creamy custards; perfect for the two of them!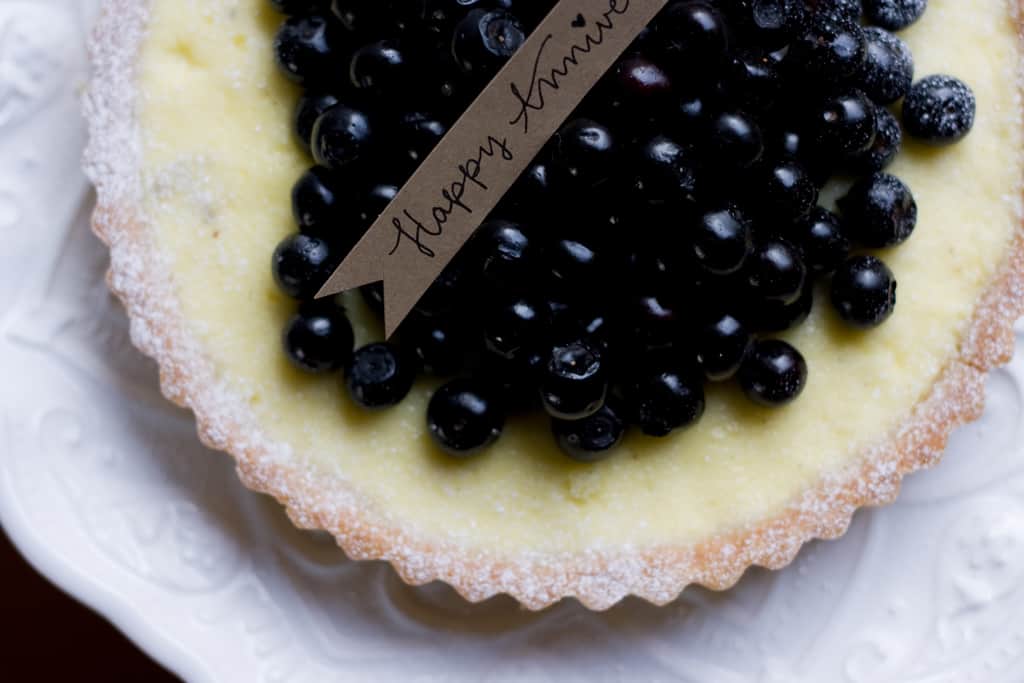 The best thing about this recipe is that it can be finished in many different ways.  I topped mine with fresh blueberries because they were in season, but any type of fruit will do: strawberries, peaches, citrus fruits, etc. It can even be sprinkled with sugar and bruléed to make a crème brulée tart! Have fun with it!  I'm sure I'll be making this a few times more.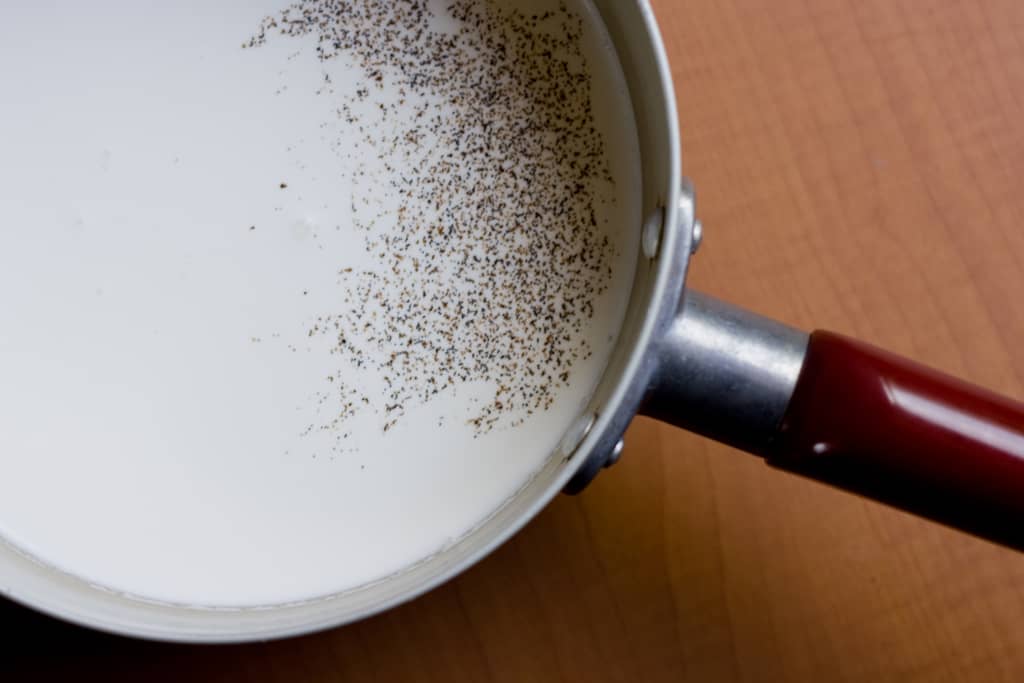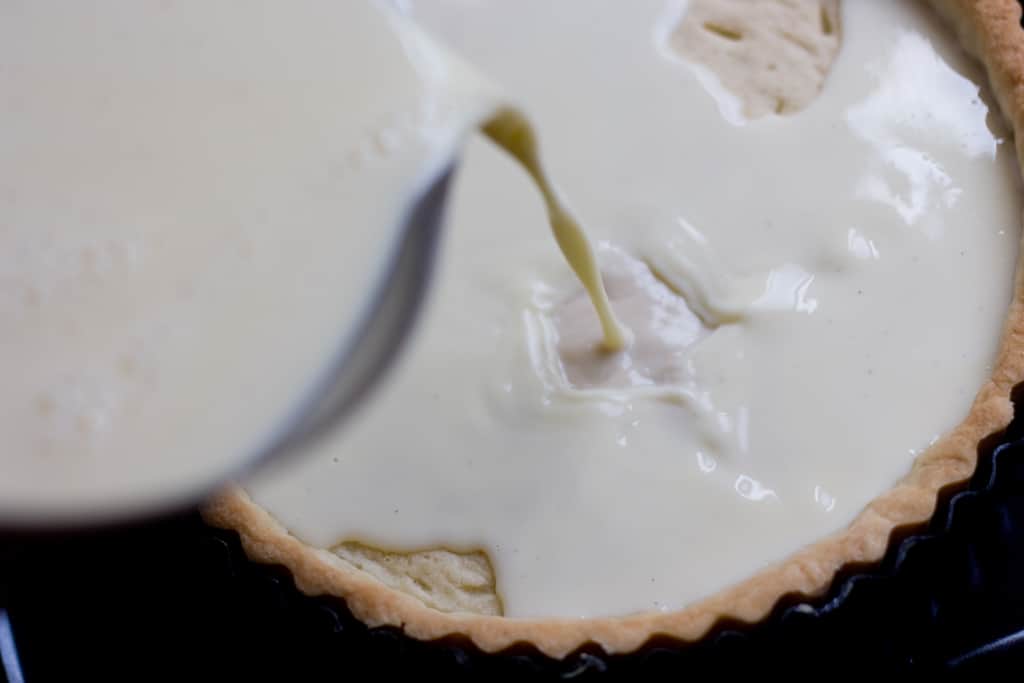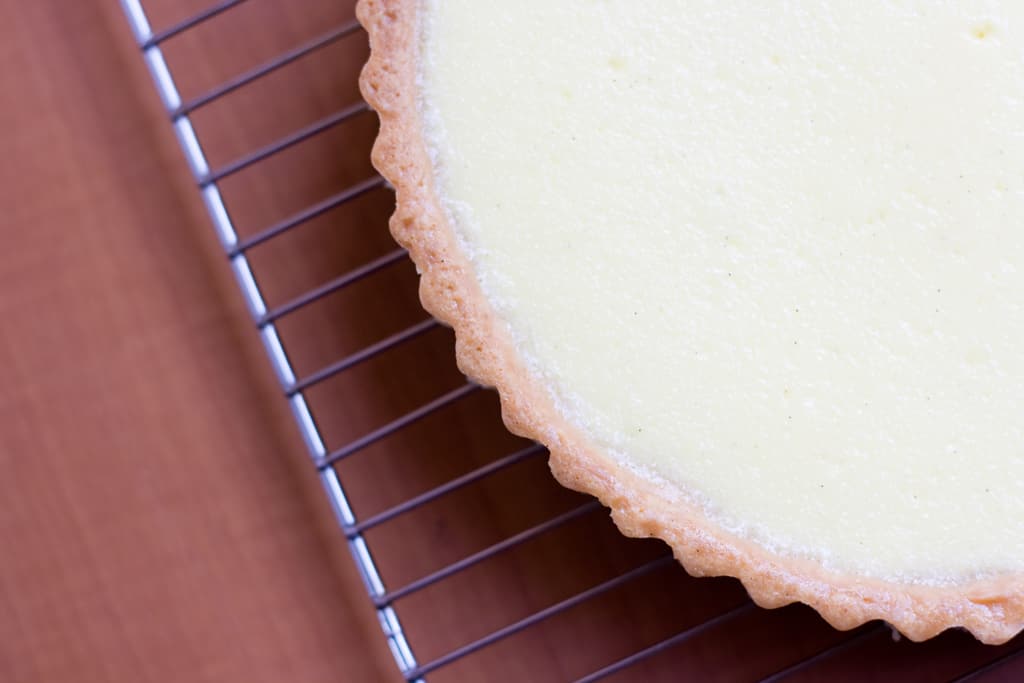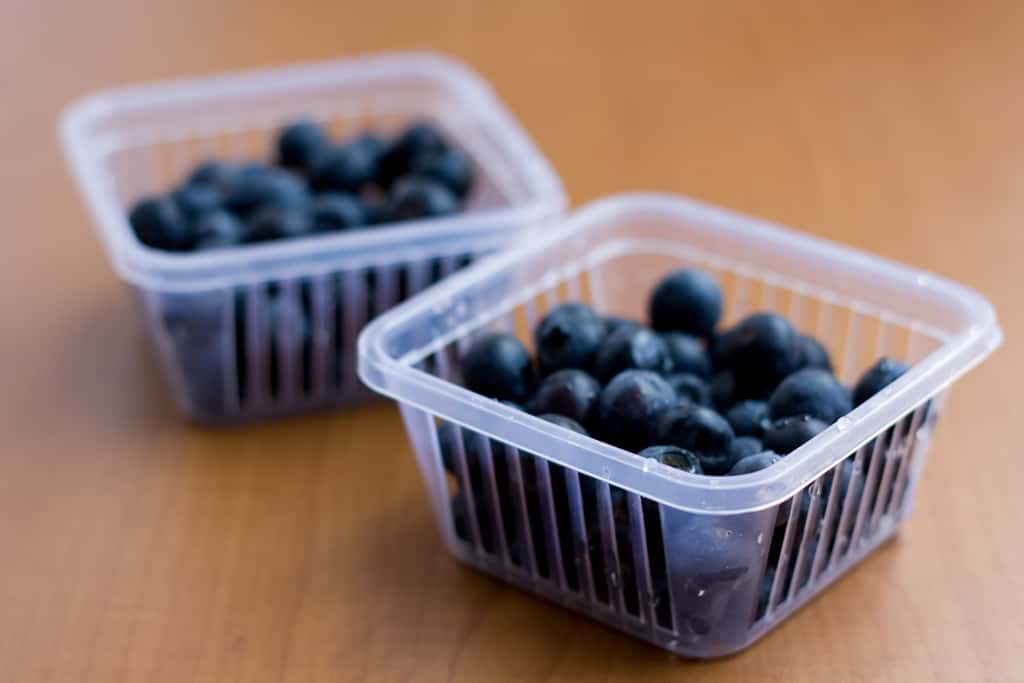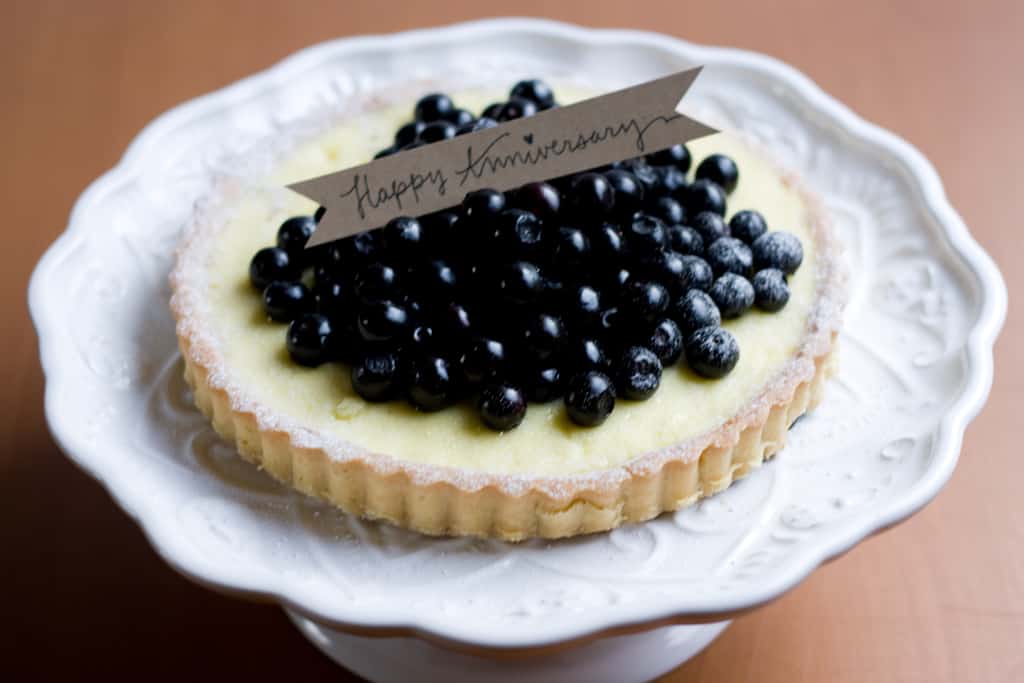 Tarte à la Crème
Makes one 9.5 inch or 24 cm tart
Pâte Sucrée:
200 g flour
120 g butter, cut into small cubes
1 egg
65 g powdered sugar
2 g salt
25 g ground almonds
vanilla
Crème: Adapted from Epicurious
Vanilla
310 ml heavy cream
160 ml milk
4 egg yolks
1 large egg
75 g sugar
Pinch of salt
To make the tart shell, in a food processor add the flour, butter, powdered sugar, salt, ground almonds.  Pulse until the mixture is sandy.  Add the egg and vanilla (1 g in powder form, or 1 tsp in extract form) and pulse until the dough forms a ball.  Remove dough onto a floured surface and slightly knead until all ingredients are thoroughly combined. Form dough into a disc, wrap in plastic, and chill in the fridge for at least 30 minutes.
Preheat oven to 175 degrees C or 350 degrees F.
Butter the tart ring and once the dough is chilled roll out on a lightly floured surface until about 0.3 cm or 1/8th inch thick. Carefully line the tart ring and cut off any excess dough. Reserve for another use or discard.  Prick the bottom with a fork and chill in the fridge for 30 minutes. Once cold, place a sheet of aluminum foil or plastic wrap on top of the tart dough and fill with pie weights or dried beans. Bake for 25 minutes, then remove weights and bake for another 10 minutes or until golden brown.
Reduce oven temperature to 150 degrees C or 300 degrees F.
To make the filling, heat the cream, milk, and vanilla in a saucepan. Once hot, take off heat and set aside for 30 minutes. Mix together the yolks, egg, sugar, and salt. Whisk in the warm cream, and then pass through a fine-mesh sieve. Pour the mixture into the pre-baked tart shell. Bake for 30-35 minutes until the middle is still slightly wobbly.
Cool to room temperature and brûlée or garnish with seasonal fruits.