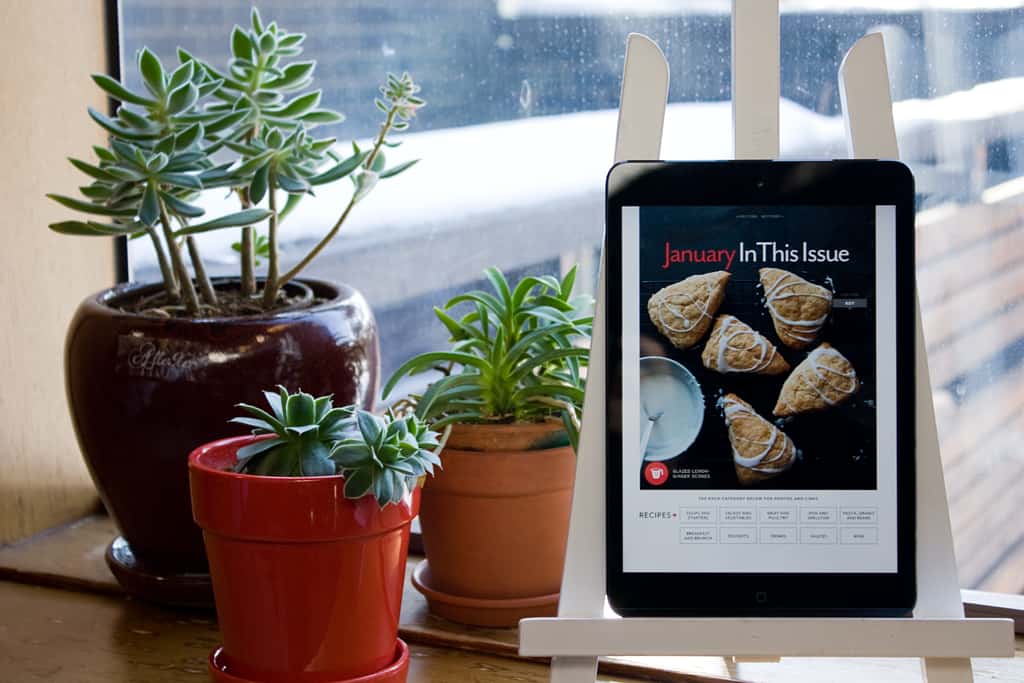 If there's anything great about the holidays being over, it's that there's finally time to enjoy all the gifts that you received.  Out of all the wonderful things I got this past Christmas, one stands out in particular and seems most relevant to this site: my new iPad mini!  I never saw myself owning an iPad, especially because I have an iPhone, but now that I have both I can't imagine life without either.

I'm not really good about finding new apps.  I usually just stick with the few that I really like (Instagram, Epicurious, and CamScanner), but the iPad has helped me expand my horizons a little bit. Here are some of my new favorites: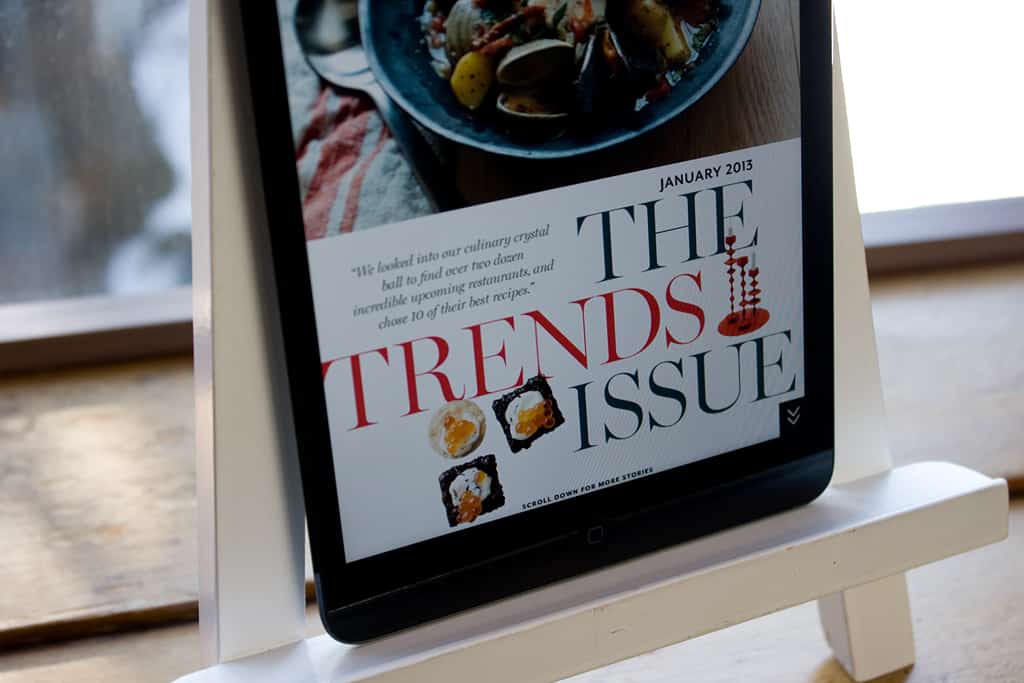 Newsstand:
This app has been floating around on my iPhone for awhile.  Reading a magazine on a small screen sounds extremely annoying to me.  Unable to be deleted or grouped into a folder, I kind of thought of it as a waste of screen space.  But on the iPad it is a whole different story.  It's not exactly the same experience as flipping through a publication by hand, but little tech-y tricks and scrolls actually make it a lot of fun. So far I've only downloaded the Food & Wine app (mostly because my grandparents already have a subscription for it, thus free for me digitally!), but I'm thinking about maybe purchasing a few more subscriptions.  US magazines are quite expensive in Korea, so it might be more cost efficient for me to just read them on here.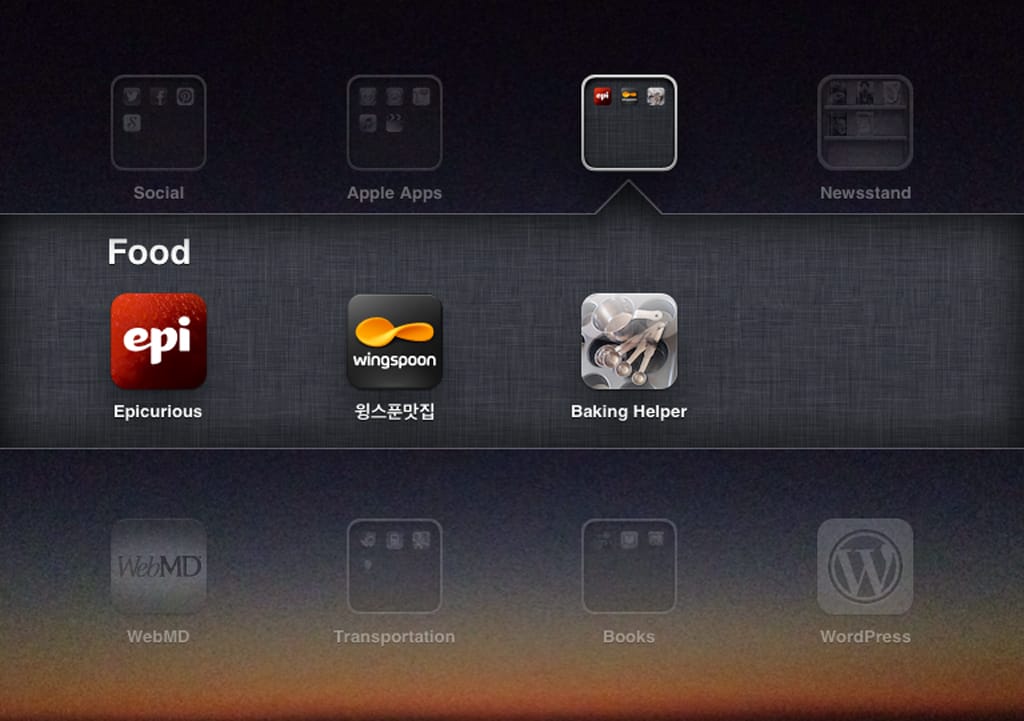 For anyone looking for yelp-esque restaurant reviews in Korea, Wingspoon is a good one my cousin recommended.  It's easy to use and pretty expansive.  The only downside is that it is only in Korean.  It may not be too helpful for most, but hopefully there are some Korean readers out there!
Baking Helper is also a Korean app, but entirely in English! It's a unit converting app, so it makes calculating cups into grams, or milliliters into fluid ounces quite simple.  The ingredient list isn't too expansive, but the main ones are covered so there should be no problem finding an ingredient that has the same mass density as the one not listed (ex. 50 ml of olive oil weighs the same as 50 ml of canola oil).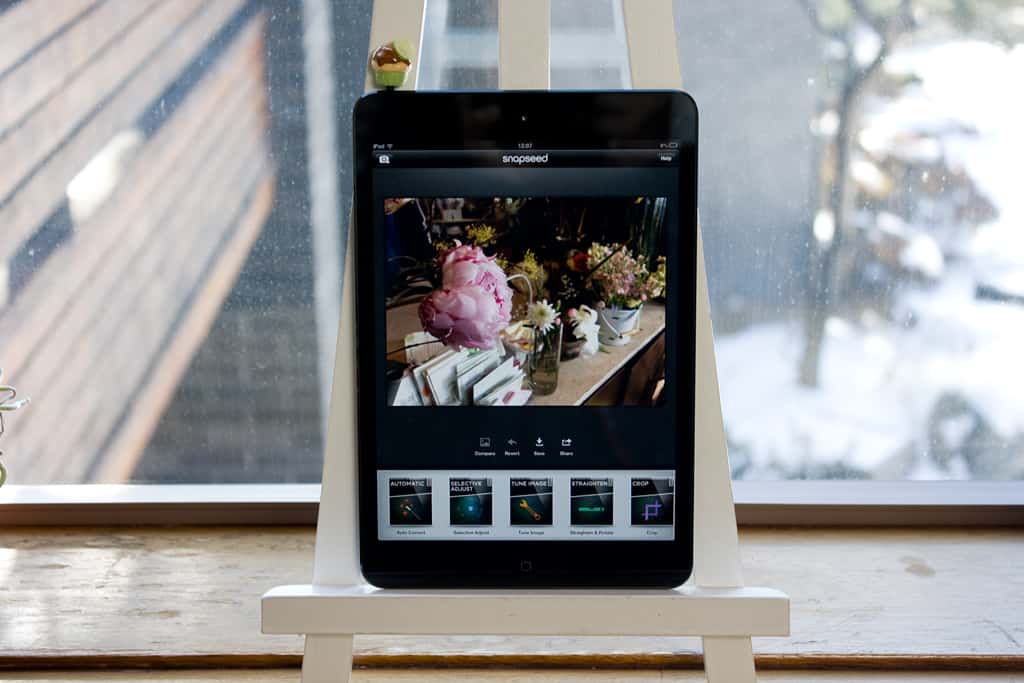 I've had this app for quite some time, but only fell in love with it after playing around with it on the iPad. Certain things are just better appreciated on a bigger screen. Snapseed is one of the best photo-editing apps that I've used.  It has a lot of functions that a professional would use, but also fun dramatics that make it akin to Instagram filters. I especially like it because it has a "straighten" tool that is oddly hard to find in most of the other photo-editing apps I've downloaded.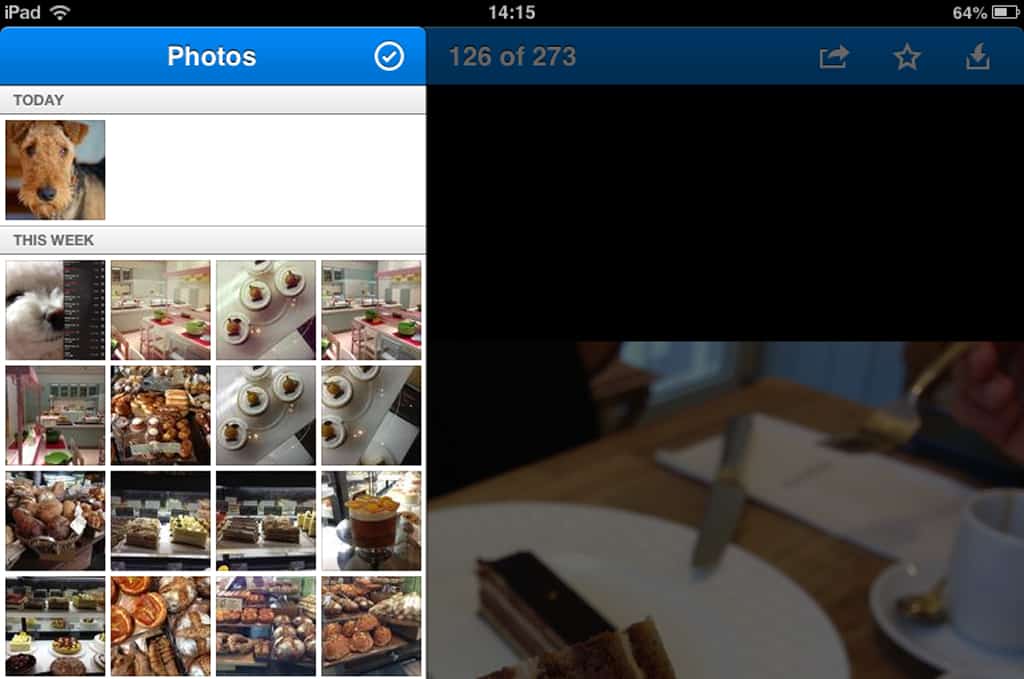 Dropbox is an all encompassing file hosting service.  I only recently found out about it, but it's great because you can synchronize different computers to your folder, share folders with multiple people, and access it anytime by logging in online.  They also have an app which I use to automatically upload my iPad and iPhone photos whenever they are connected to wifi.  I love that I don't have manually upload them anymore.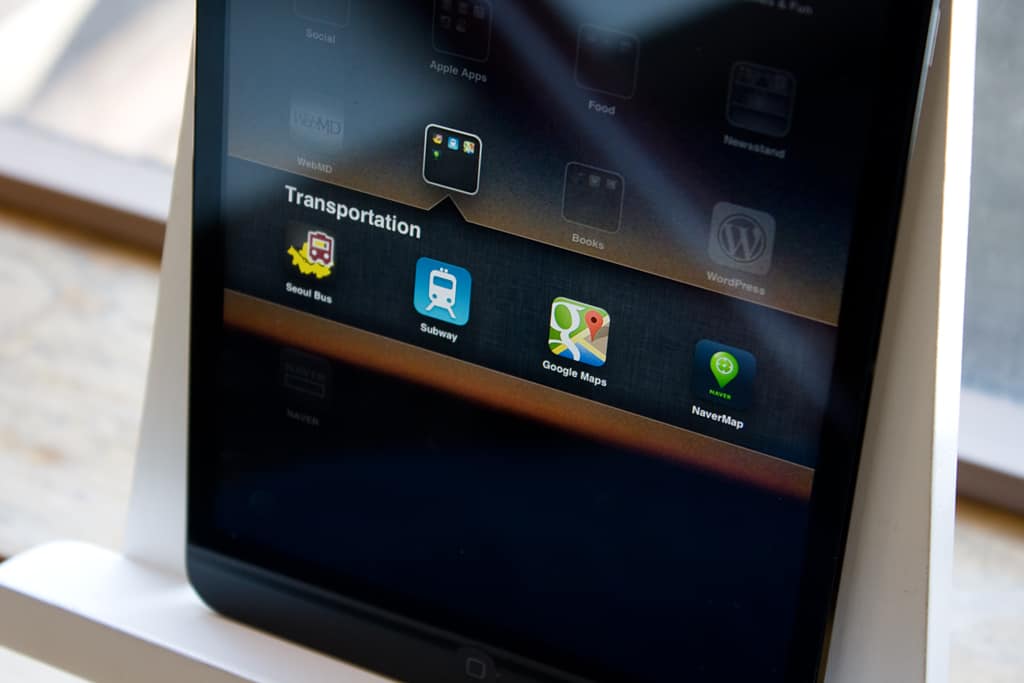 Seoul Bus, Subway, Google Maps, and NaverMap:
Each city has their own transportation system, to help me navigate my way through Seoul I've been using Seoul Bus and Subway a lot.  They are crazy accurate, even telling you down to the second how long you have to wait for the next ride.
I downloaded Google Maps when Apple came up with their own, but in Korea I find NaverMap to be much more accurate and easier to use.
I use wordpress as my platform to blog and so having the app gives me great incentive to start writing more on the go! The app isn't as comprehensive as I'd like it to be, but I would much rather carry my iPad mini out for a writing sesh than lug my laptop around.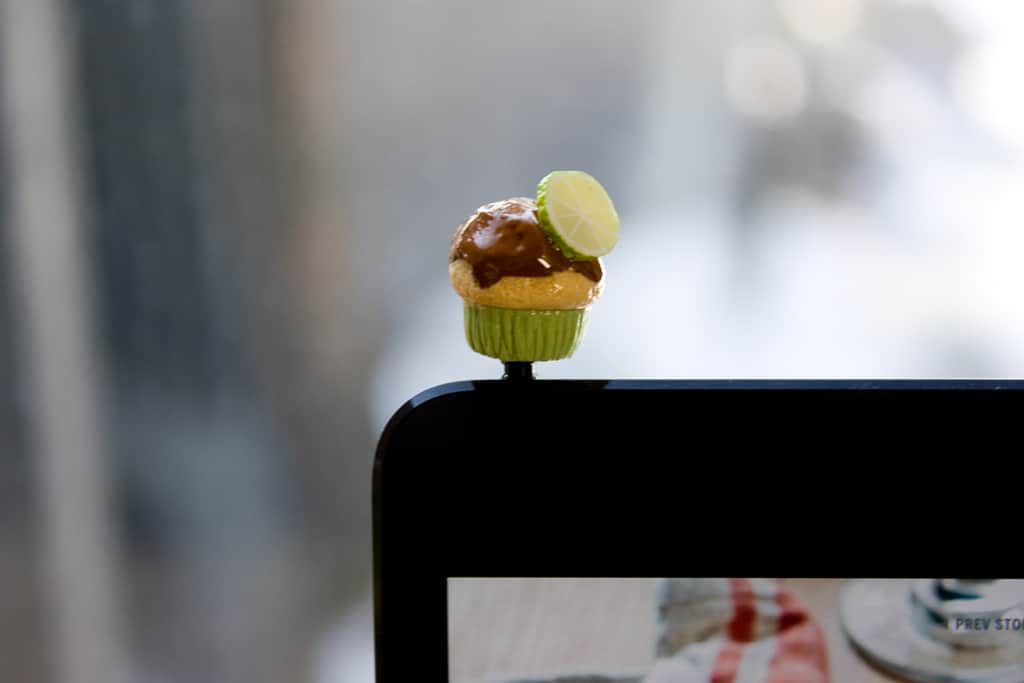 Now that I've shared some of my new favorite apps, what are some of yours?