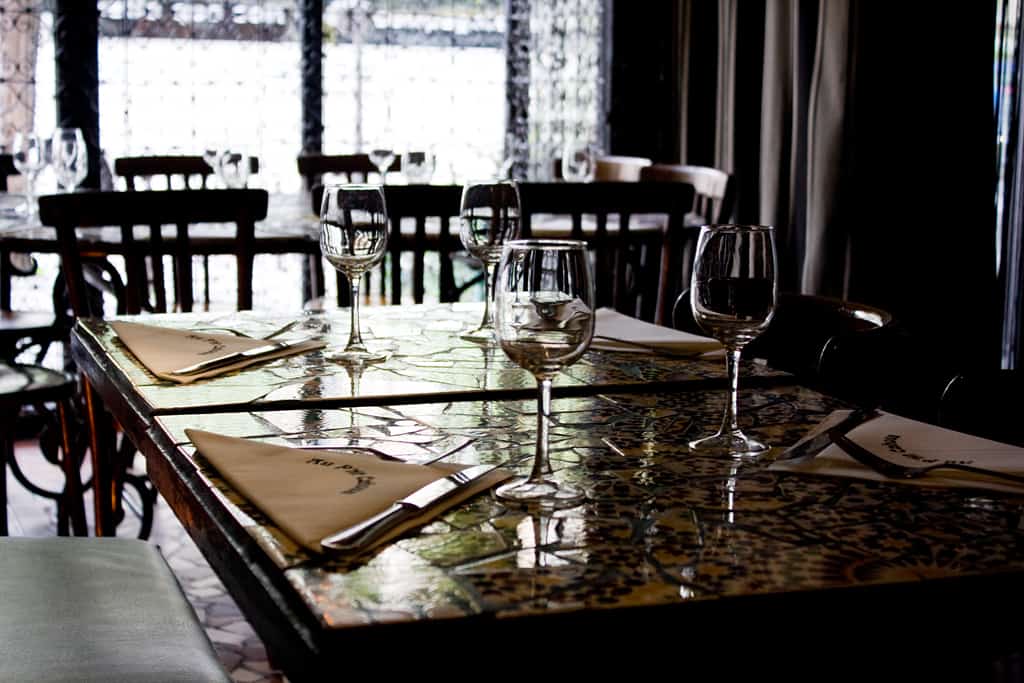 Before my mind completely moves away from Europe, I thought I'd do some catch up posts on place I never got to write about.  I have tons of forgotten trips, restaurants, and patisseries that are just itching to be posted.  I probably won't get around to all of them this summer (seriously, there are so many!), but maybe some of those are supposed to be saved for nostalgic days.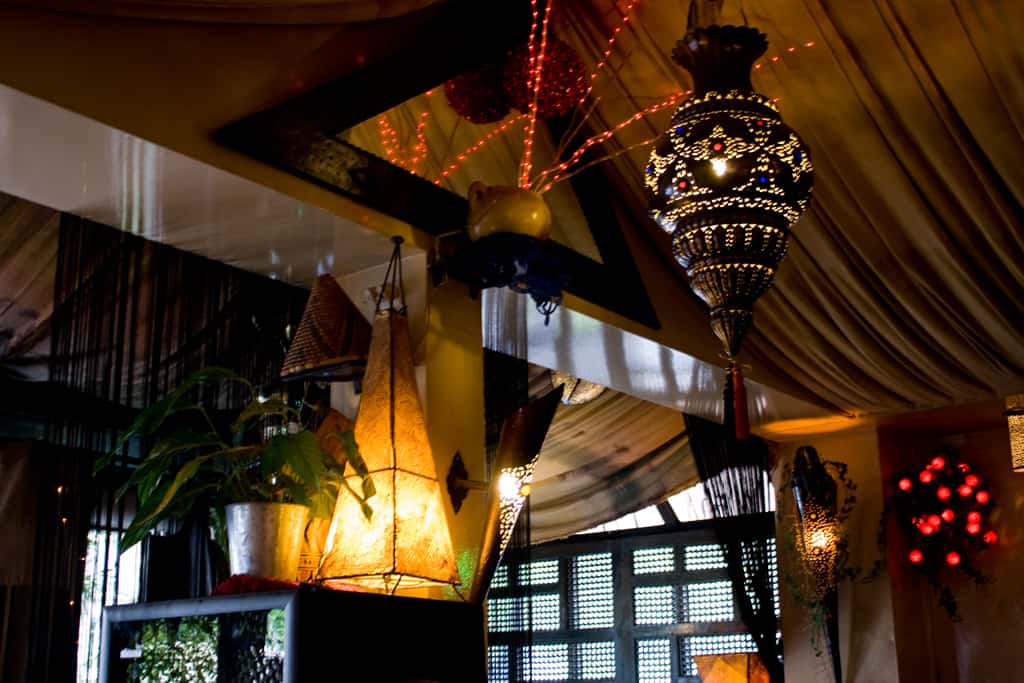 Paris isn't known to have great ethnic food, but there are a handful of gems here and there.  Au P'tit Cahoua is one of them.  Located just a few blocks away from the Mosquée de Paris and the Jardin des Plantes (and just one block from where I used to live), this Moroccan restaurant is a bit off the beaten path, but definitely worth the visit.  The food is incredibly flavorful, extremely generous in portion, and set in a very thoughtfully decorated interior.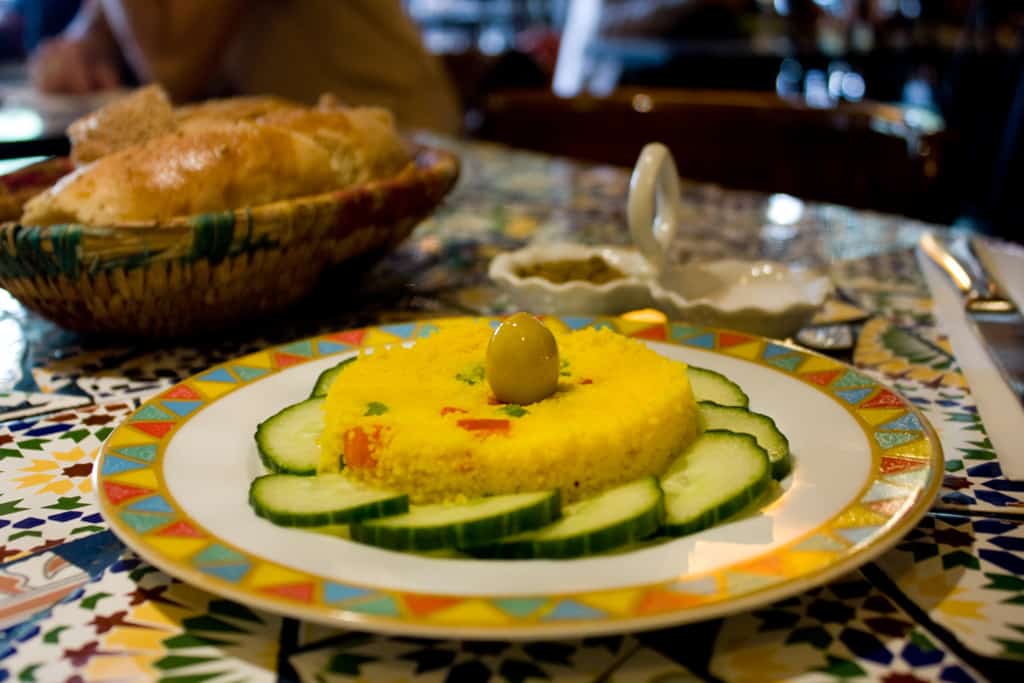 The last time I went, my friend and I ordered one lunch menu, 12.50 euros for an appetizer and main, and another main dish. The lunch menu is a really great deal for the value and quantity.  My friend and I barely finished everything, which is saying something because the two of us can stomach quite a bit!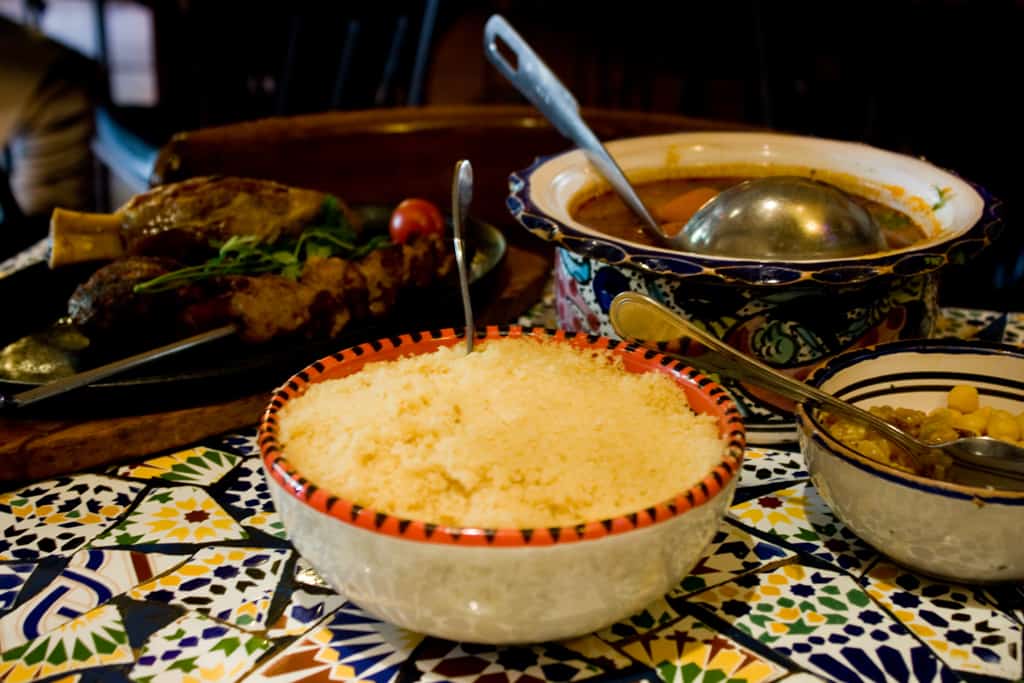 The couscous dish we ordered came with a vegetable stew, a bowl of chickpeas and raisins, slow cooked leg of lamb, a brochette of chicken, kefta meatballs, and a little boudin sausage. The chicken brochette was smoked just enough and the lamb was so tender, the meat just fell right off the bone. All the components were good eaten separately, or all together in one bite.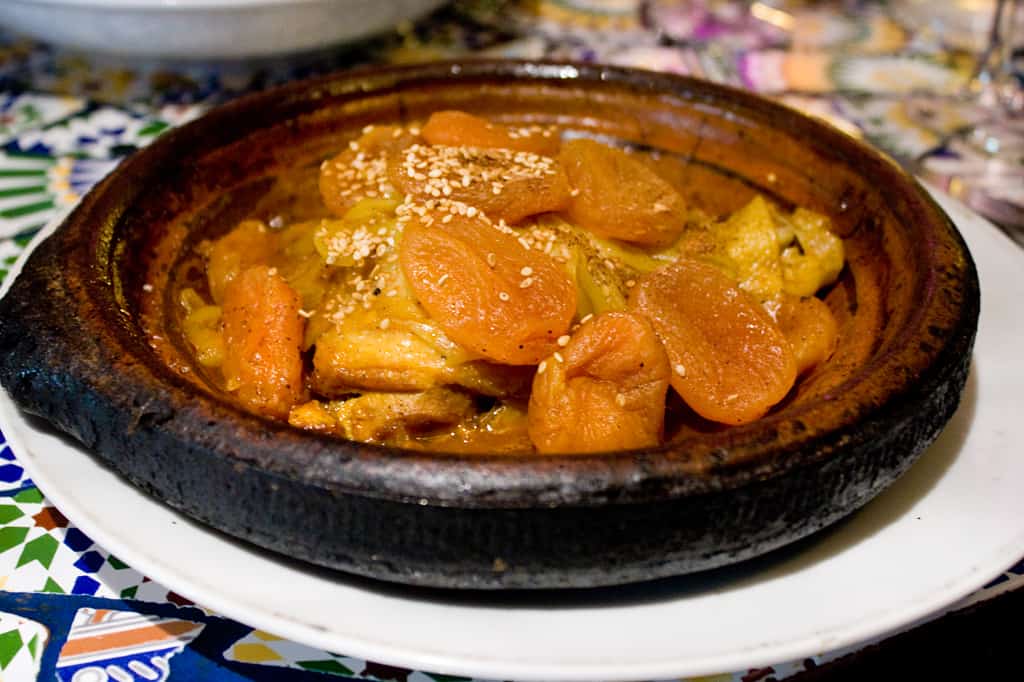 My favorite dishes to order here are the tagines.  They equally compare to the ones that I ate in Marrakech when I visited a few years back.  Succulent meat with a tang of sweet dried fruits, none of them go wrong here. This one was made with chicken, caramelized onions, and apricots.  Eaten with their doughy, sesame topped bread, it is amazing!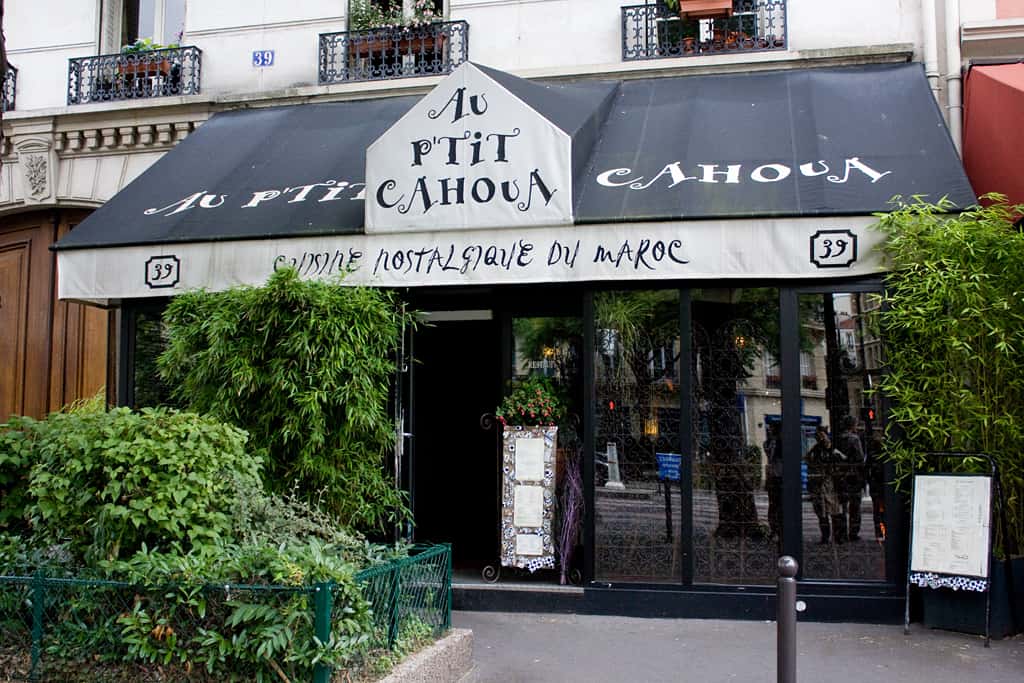 It might not be the first place to consider going on a trip to Paris, but I definitely think it's worth the visit. It might end up being better than any of the Frenchie meals you end up eating!
Au P'tit Cahoua
39 Boulevard Saint Marcel
75013 Paris
M° Les Gobelins, ligne 7, or Saint Marcel, ligne 5
Map