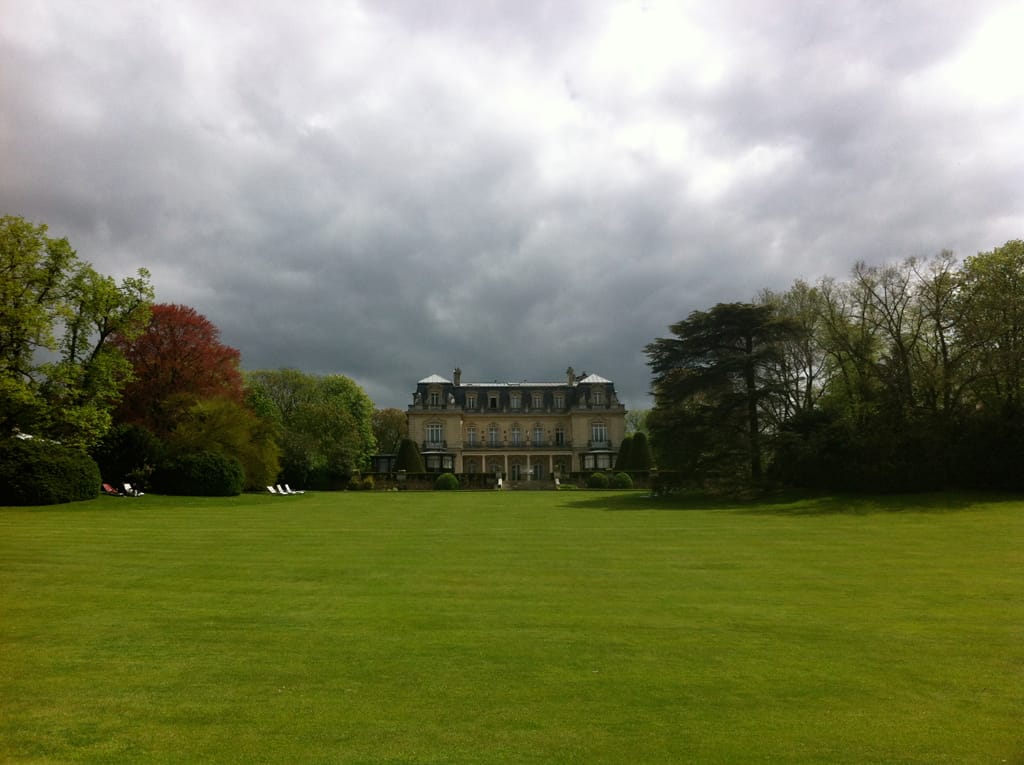 Another petit voyage I made was to Reims where my friend did her two month stage.  It's a lovely little Champagne town 40 minutes away from Paris, perfect distance for an easy and quiet day trip away from the city.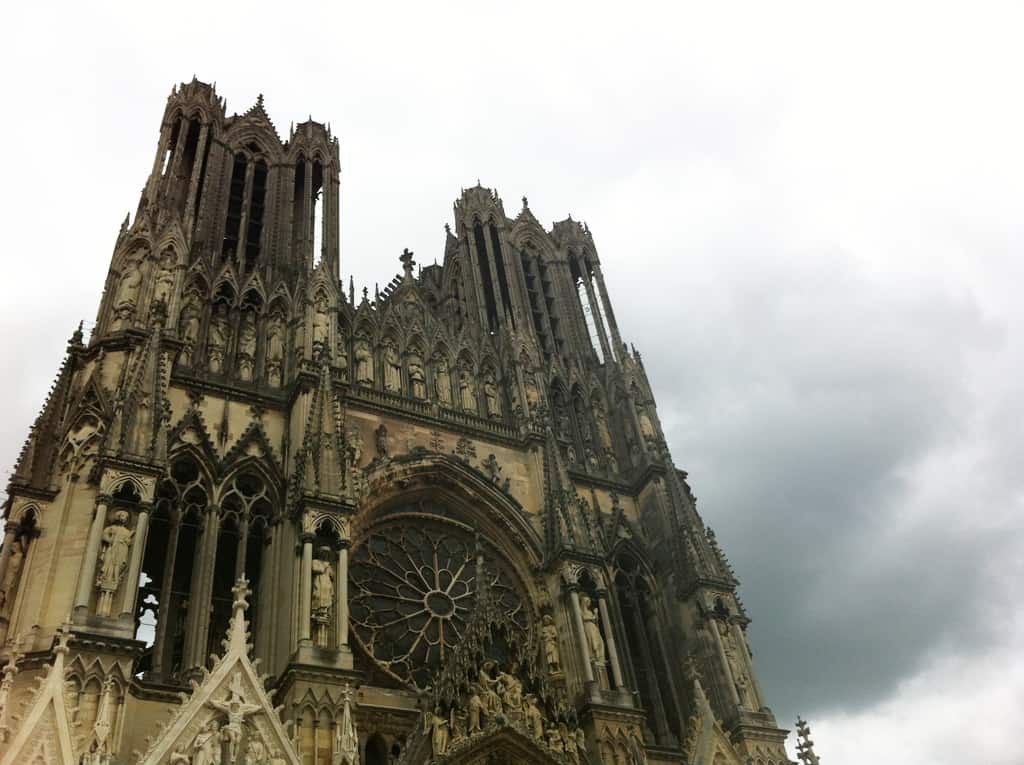 We had lunch at Le Jardin, the brasserie located in the beautiful château hotel she was working at, Les Crayères. Her restaurant, the two Michelin starred Le Parc, was closed (the reason why I visited her that day!), but the brasserie was probably the better option argent wise.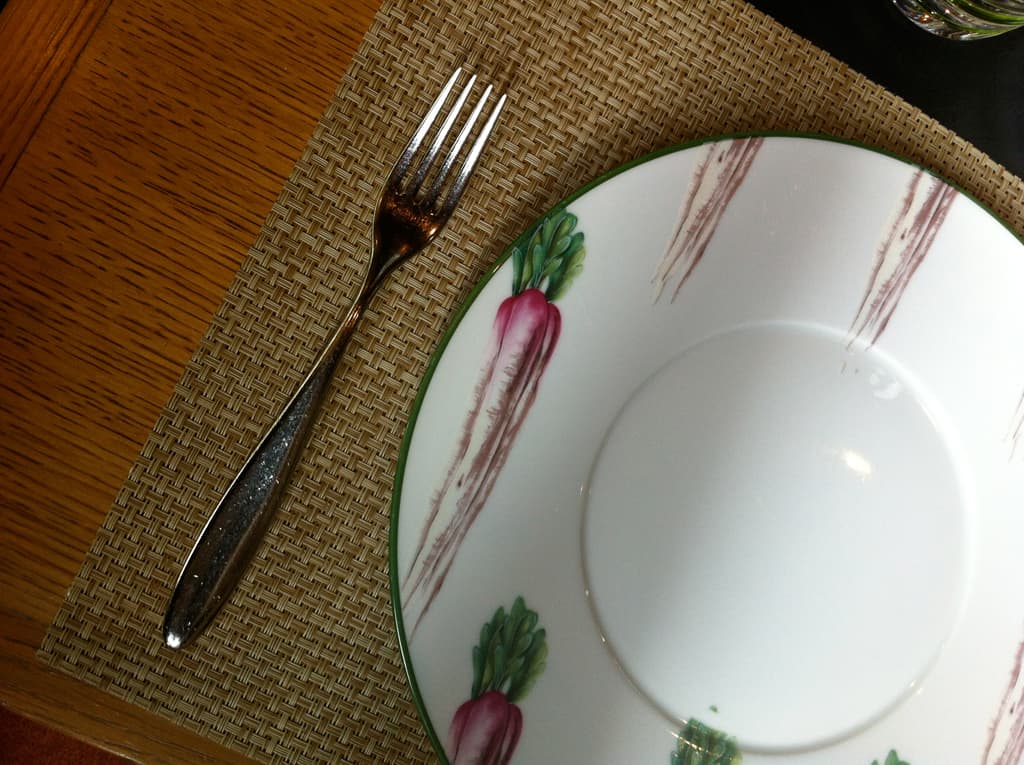 Although the hotel and their more well known restaurant, Le Parc, is more classical and traditional in design and aesthetic, Le Jardin is modern and sleek, more reminiscent of an upscale hotel restaurant in California. It was a nice change and I enjoyed the contemporary vibe, which sometimes can be hard to find in France (well ones that are successfully done).
We didn't have a reservation, so we had to wait a bit for a table, but we passed the time by enjoying a glass of champagne as an aperitif…after all we were in champagne country! I was so busy sipping (and chatting) away, that no photo evidence was taken of the lovely bubbly.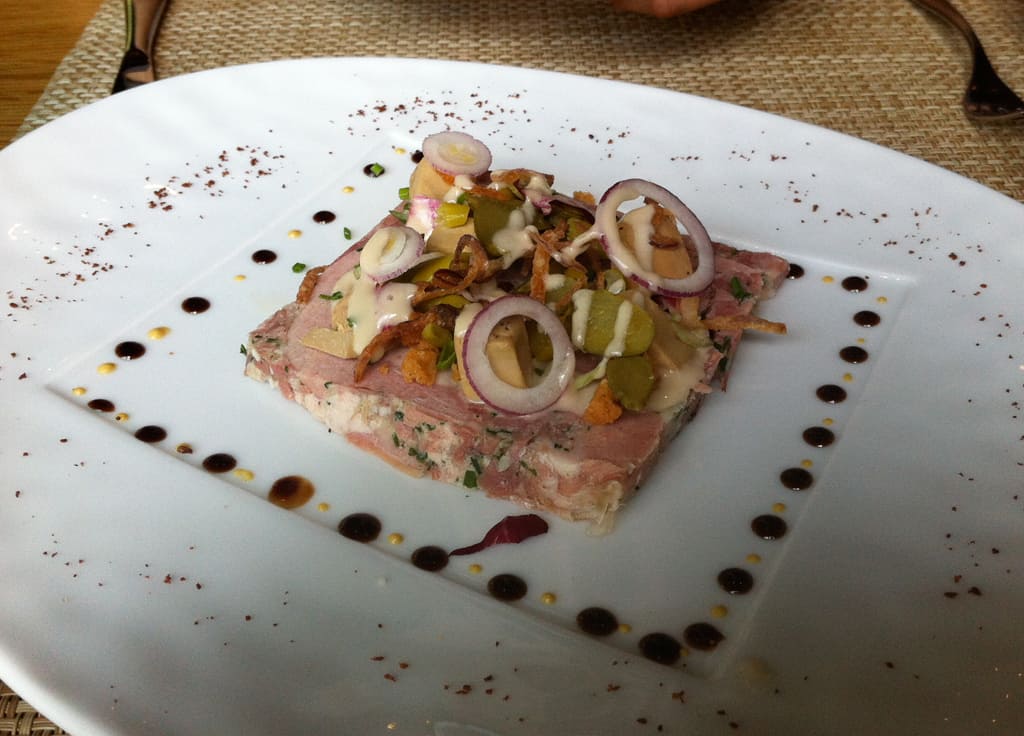 When we finally got a table, we were famished and started off with a jambon de Reims.  It was an interesting jambon, more like a mélange of different hams pressed together. But I quite liked it, especially with the little condiments and garnishes that came along with it.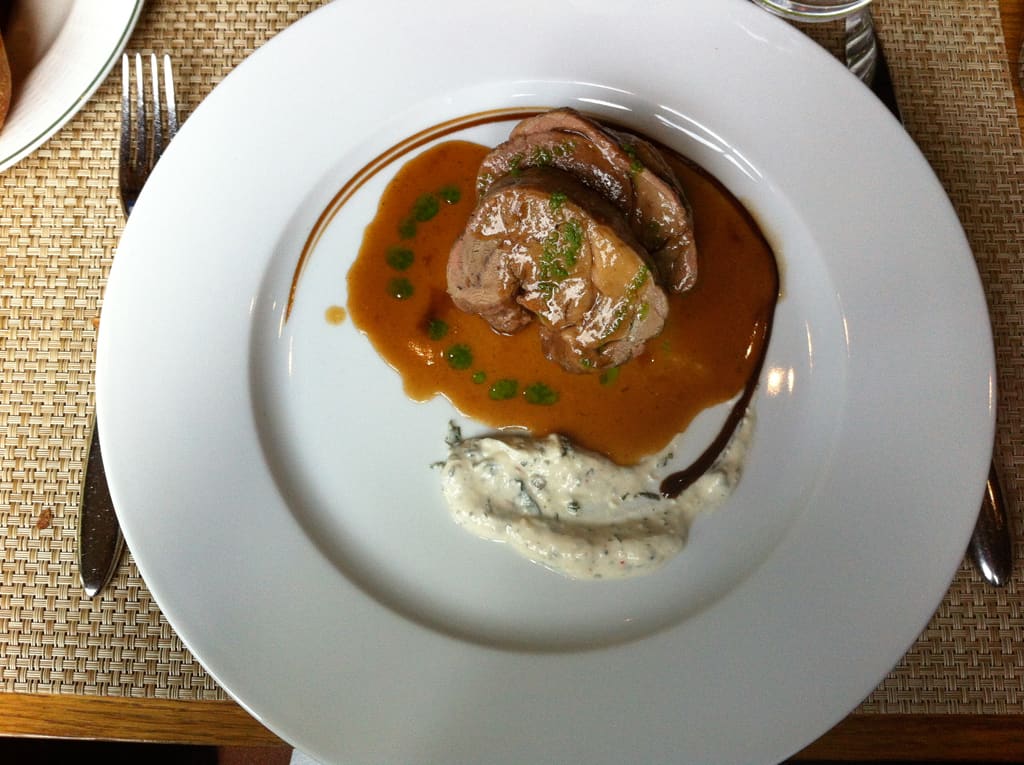 For my main, I had the agneau that was perfectly cooked and extremely tender. It was right at that tipping point, before it starts to completely fall apart and break off the bone, exactly right for this plate and dish.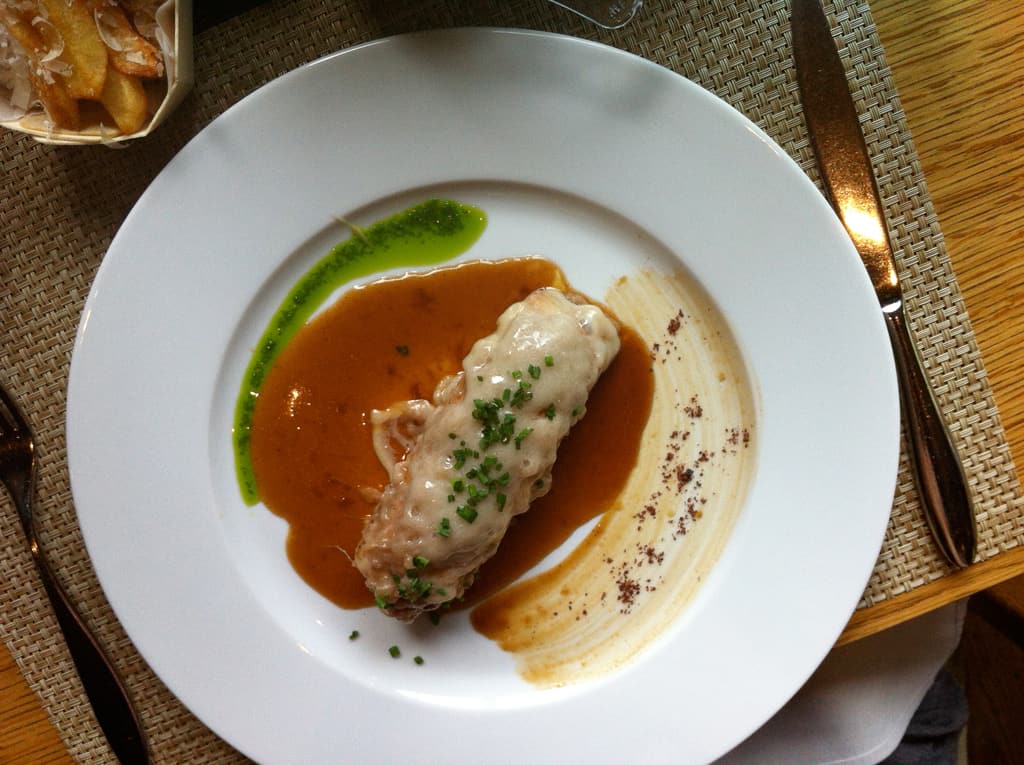 My friend's chicken was also very well executed, soft and juicy.  The jus that came along was very similar to mine, but with a slight hint of volaille to complement the main.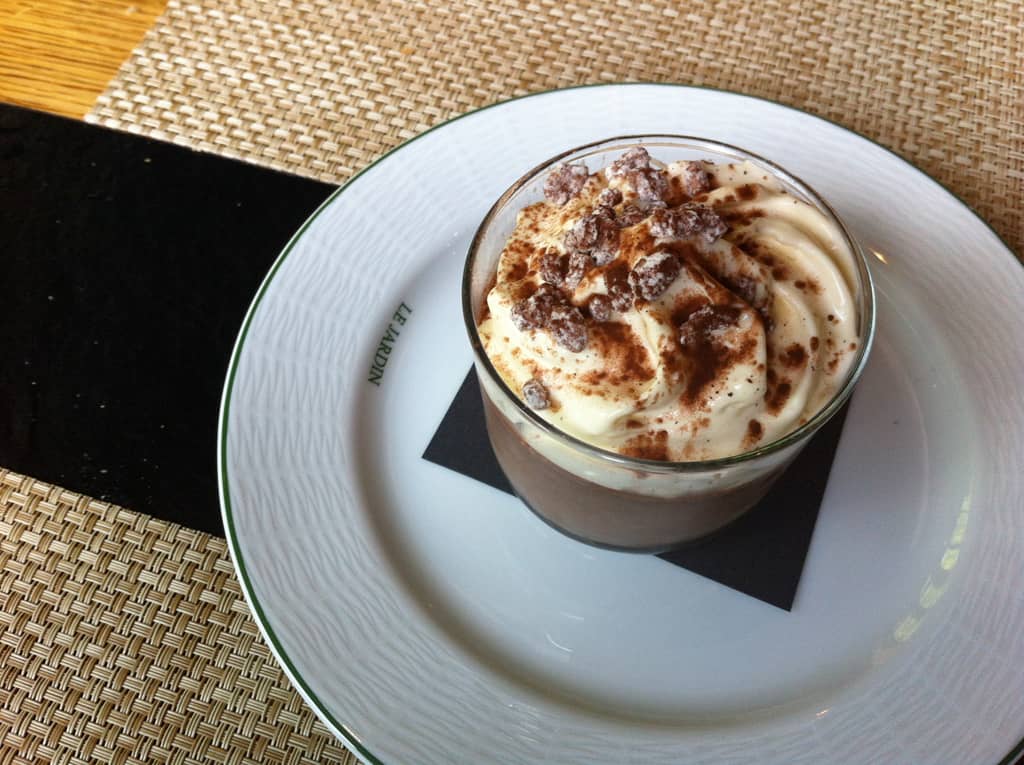 To end, we shared a chocolate pot-de-crème, which was simple and lovely. I'm all about texture contrast and crunch, so I really enjoyed the crumble that came speckled on top.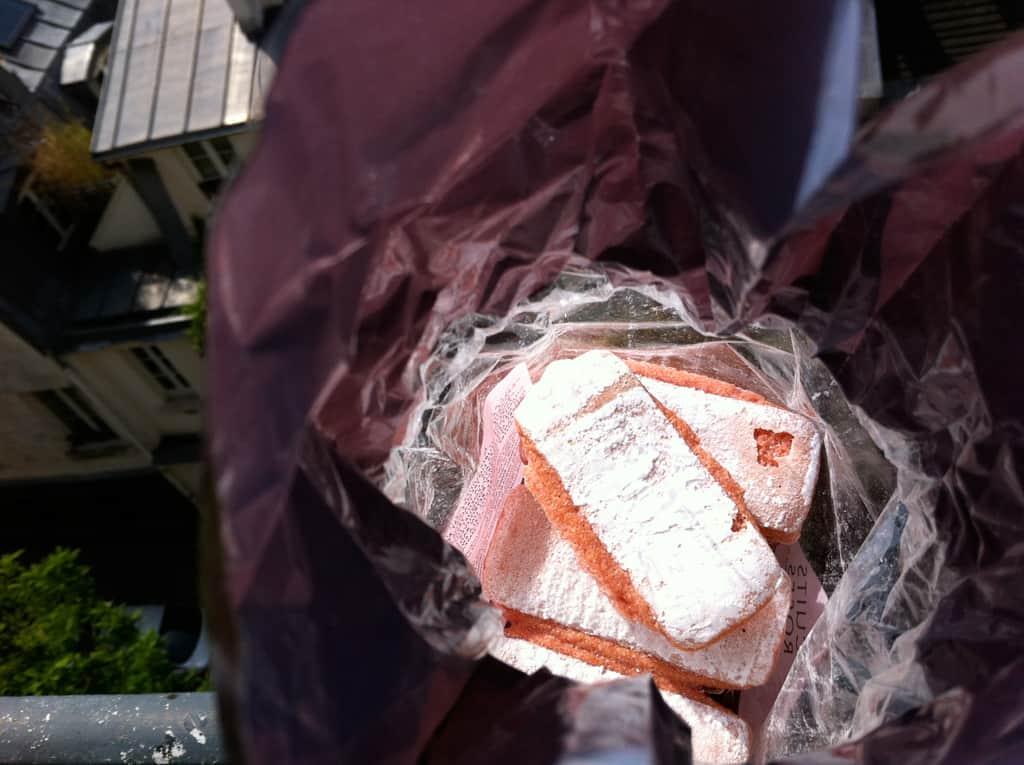 Aside from the restaurant, Fossier's Biscuit Rose de Reims is also a must try. These biscuits are pink lady fingers that were made to be the perfect accompaniment to champagne.  My friend got me a bag that I've carefully stored away for an occasion that calls for some bubbles. Hopefully an occasion arises sooner rather than later!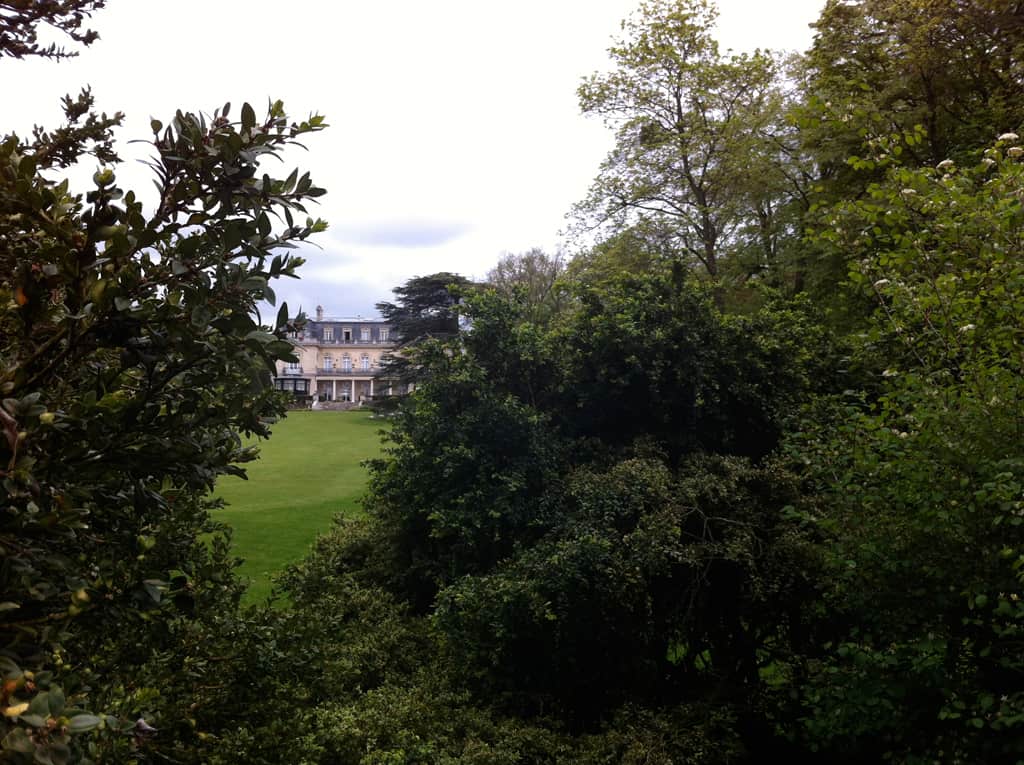 The château was definitely the highlight of my trip.  It was breathtakingly beautiful and made me daydream about what it would've been like to live there…or get married there.  Ever since my sister's engagement last year, every beautiful location, flower, piece of cake seems to revert back to the making of a wedding. I'm so far away from a place like that, but a girl can still dream about one day!
Les Crayères
64 Rue Henri Barbusse
51100 Rheims, France
Map
Maison Fossier
25 Cours Jean Baptiste Langlet
51100 Rheims, France
Map