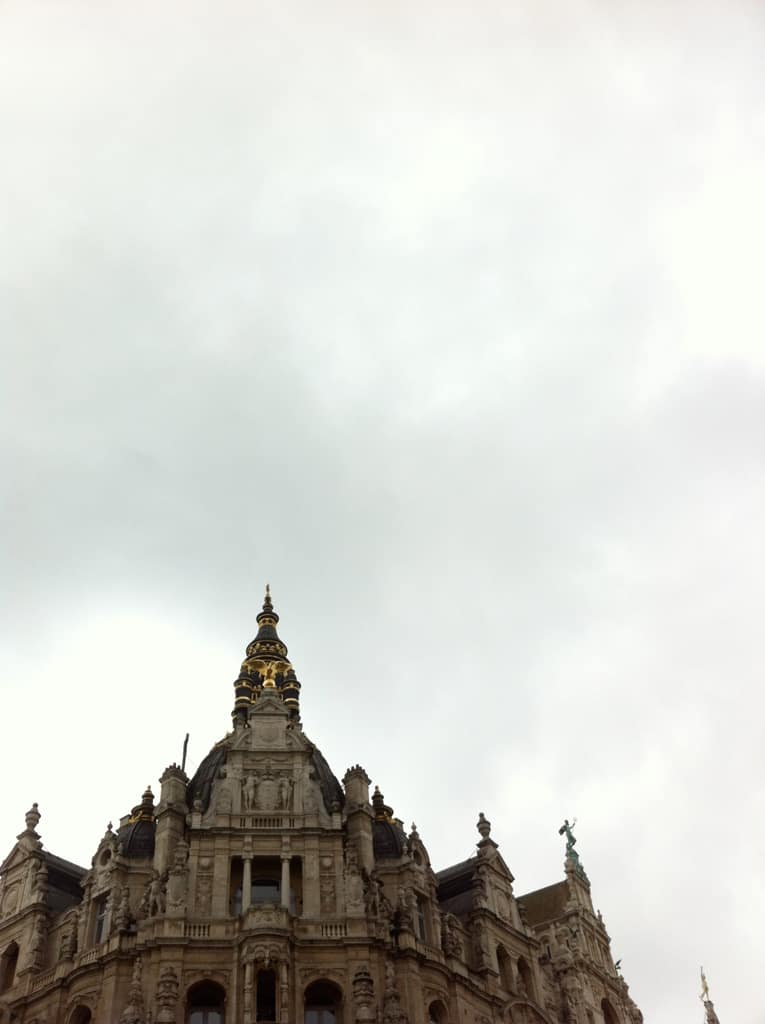 It's funny how the busier you get, the more productive you are.  Even though I'm so busy during the week and have absolutely no life outside the restaurant (even to buy milk at the store!), I made it a point not to become a tired hermit and use my off days to the fullest. So, with good company I made a few day trips outside of Paris/France and detoxed the stress of the week as a worn out tourist.
One of the first trips I took was to Antwerpen, or Antwerp.  My best friend is in love with this city and wants to move there one day (and for me to go with her!).  It definitely has an attractive eerie charm and I would describe the city as the perfect mix between city-like Brussels and fairy tale Bruges. I have a feeling I'll be doing another day trip some time in the (near) future, but for now here's where we ate and were merry.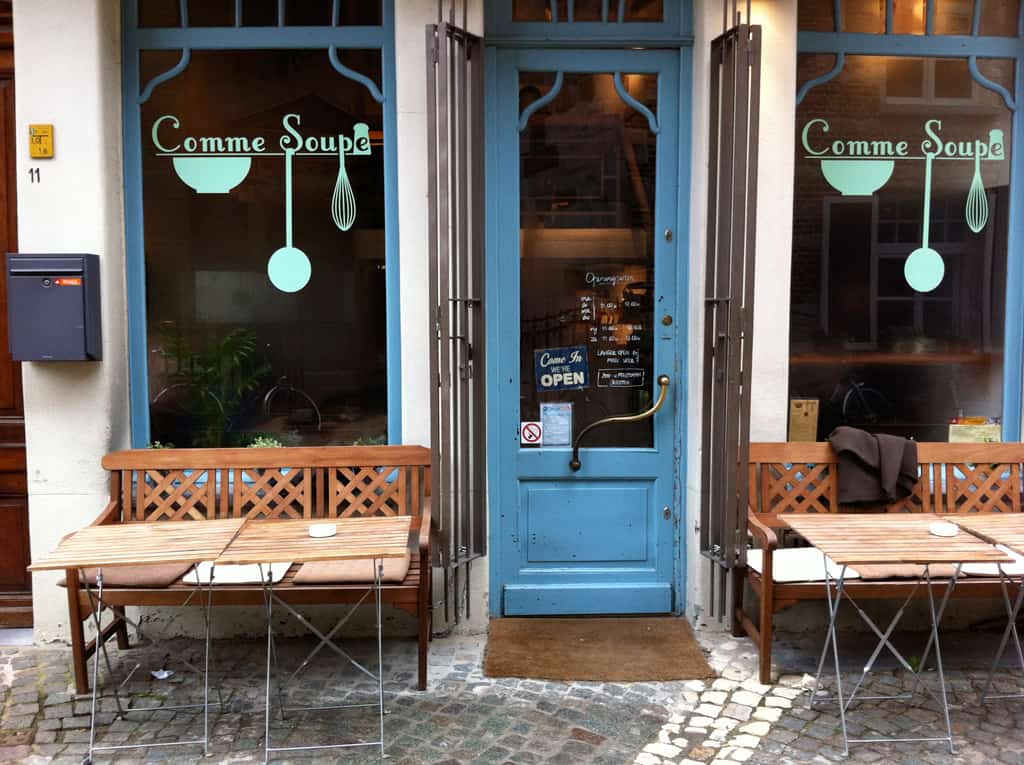 Lunch was at Comme Soupe, a cute little bobo/hipster soup shop. Although not amazing, it was the perfect cheap eat for a dreary day.  My friend's tomato-meatball soup lost against my curry-apple soup, but both hit a nice chord when slopped up with their delicious fluffy bread.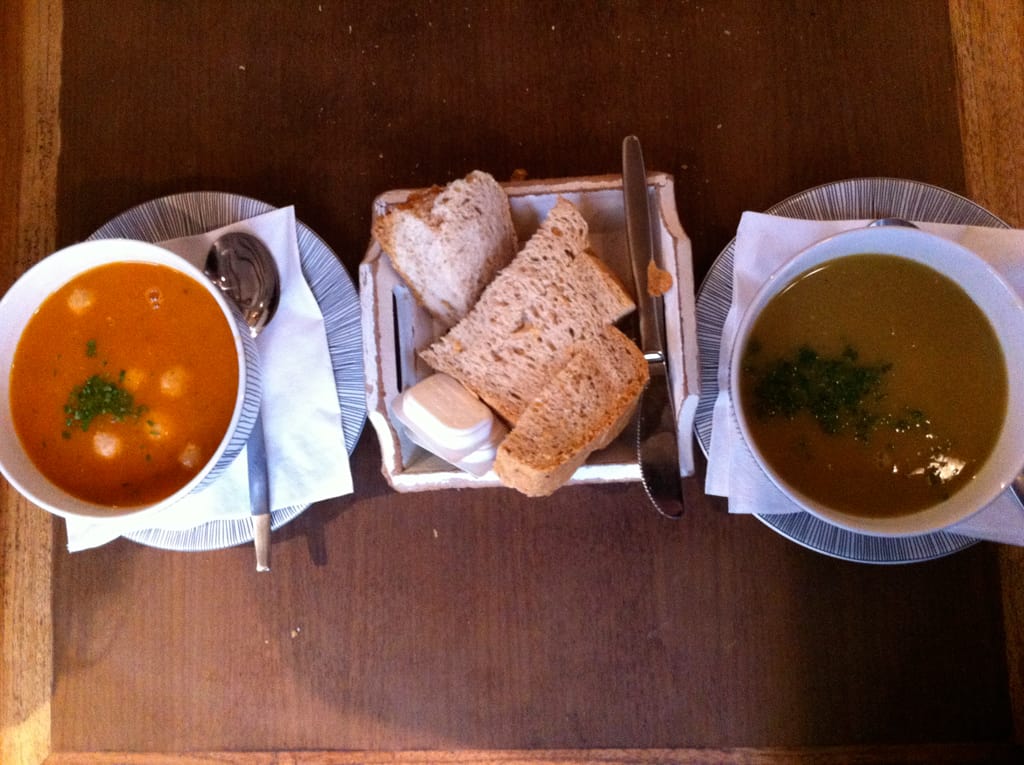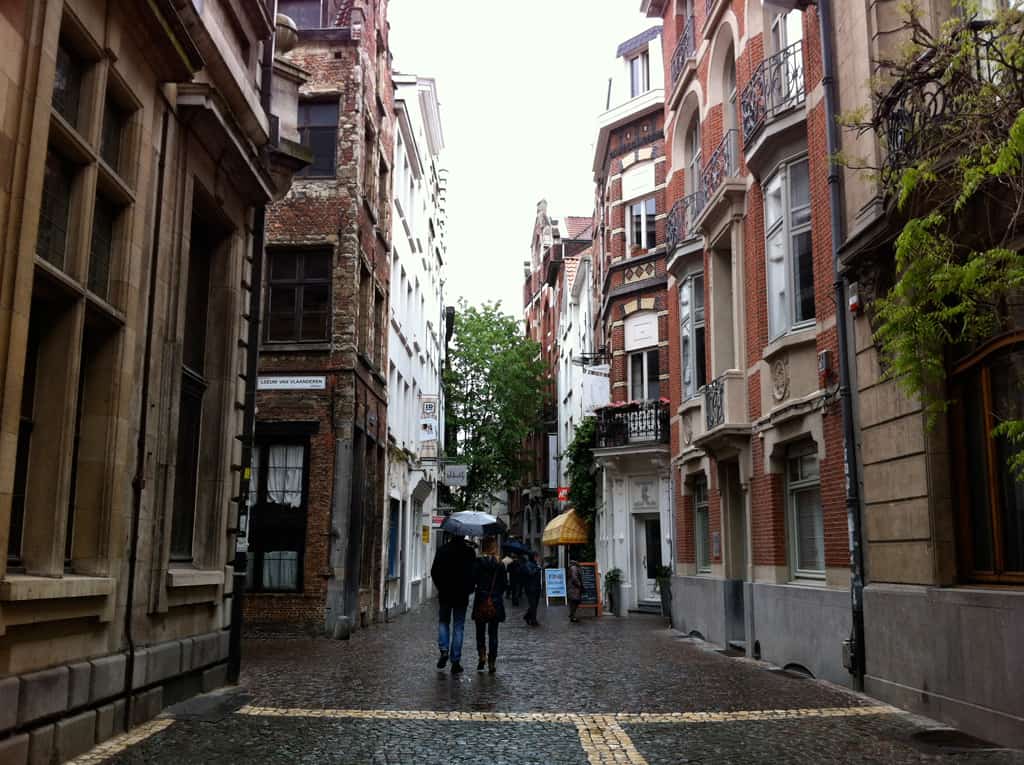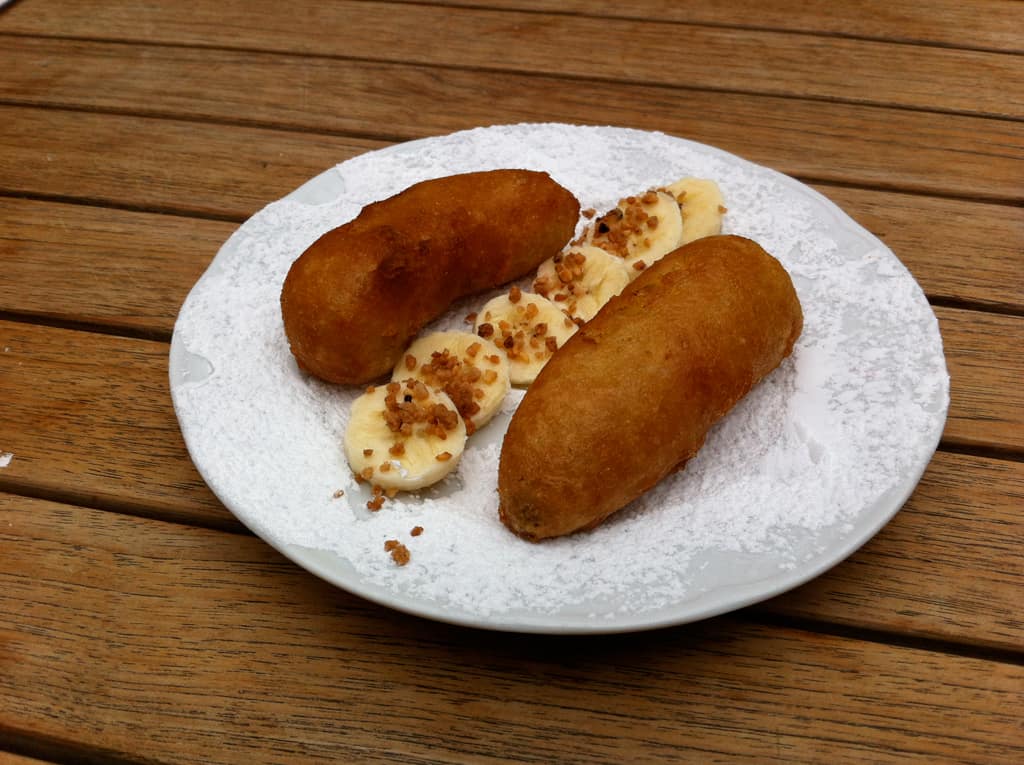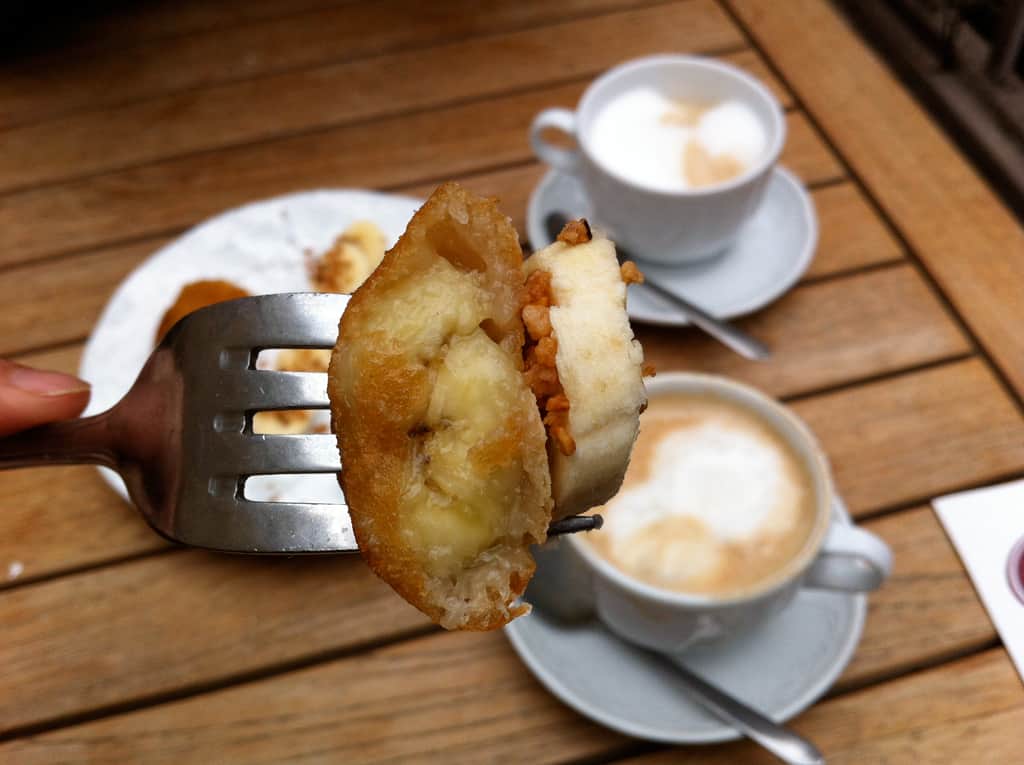 Dessert came in two forms, first at Désiré de Lille's salon de thé and then afterwards at the waffle stand just around the corner. The banana beignets that we had were melt-in-your-mouth to die for.  The best beignets I've had thus far, they were served at exactly the right temperature, just hot enough to warm the tongue and appreciate the sweetness of the banana.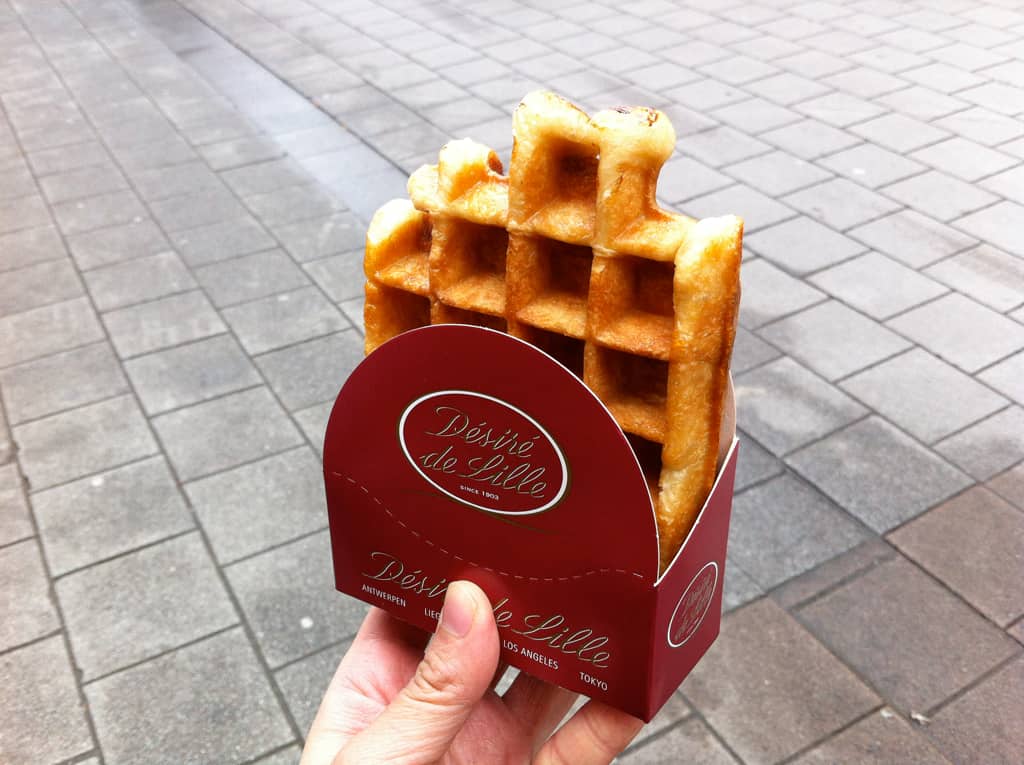 The liege waffle we had afterwards was a bit disappointing, but only because my friend and I have a childhood memory of eating amahzing mom-made waffles from our Belgian classmate in Korea. We've discussed in great detail as to why we haven't been able to find waffles as good as hers and we came up with the conclusion that maybe the Korean ingredients she had to use and the absence of pearl sugar crystals (which were probably nearly impossible to find in Seoul back then) are the reasons why the waffles tasted different/better to us. We're friends with this Belgian classmate on Facebook, but haven't talked or had contact with him since we clicked yes to confirm our "friendship." Would it be weird if we asked him to ask his mom for the recipe?!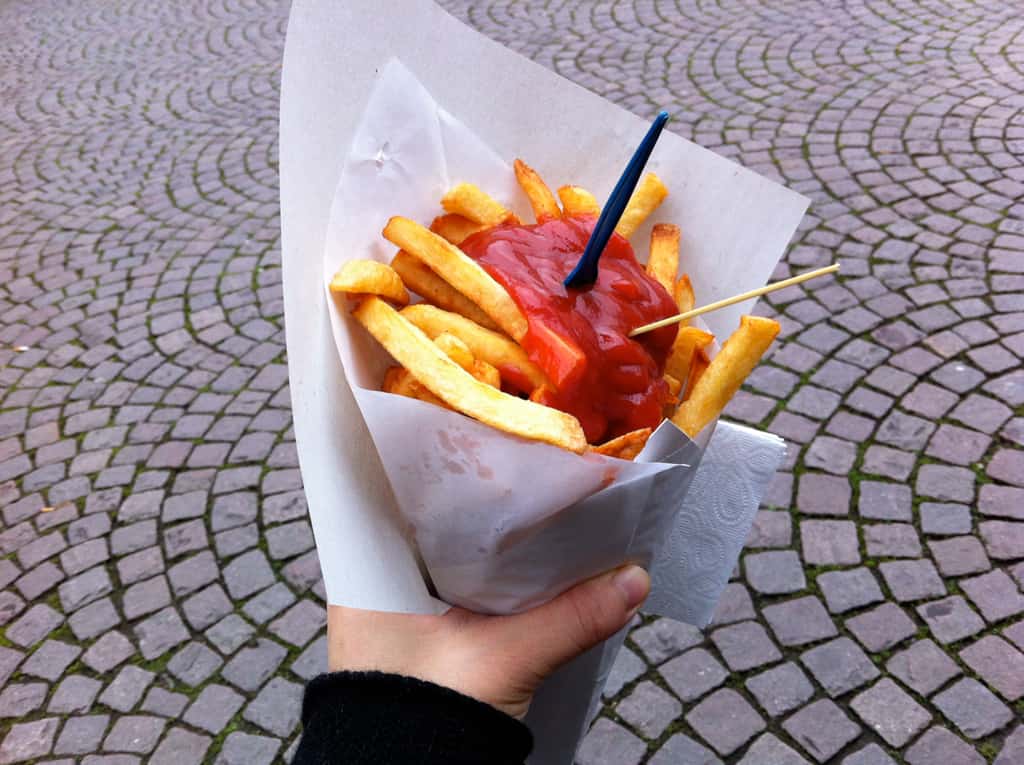 And of course we couldn't leave without getting some Belgian frites! We just got these at a random place next to the central train station (to be more specific it was next to an Irish pub, sublevel). Again…amahzing! Crispy exterior and soft interior, one cone wasn't enough so we got another one for the train ride ride home.
Comme Soupe
Hendrik Conscienceplein 11
2000 Antwerpen, Belgium
Map
Désiré de Lille
Schrijnwerkersstraat 14
2000 Antwerpen, Belgium
Map