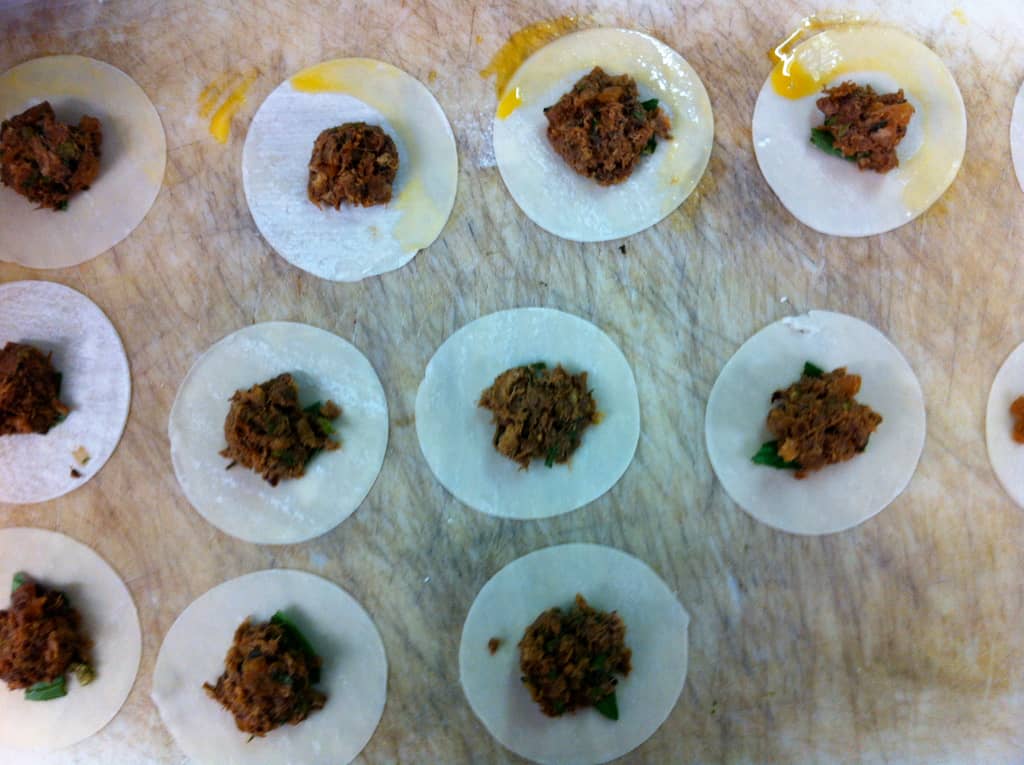 …and he just smiled.  I was so startled when he walked in, the photo didn't focus correctly.  I half expected him to yell at be afterwards, but he just passed by me. All the photos I've taken so far have been in secret when I'm alone.  It's not a crime and I'm definitely not taking pictures of super "important" things, but some chefs don't like it.  At my last stage, we were never given the space to take or even ask to take photos.  One time, one of the stagiaires asked the chef de partie if she could snap a photo of the display case that we had worked on during the day and he said to take it quickly before the chef came back.  I just assumed that most establishments were that way and that this restaurant was no exception, but I guess I was wrong.  Because I was so scarred once, it's hard to believe that this stage is going to be so much better and that the people are going to continue to treat me with decency, but it's slowly getting there. However, I'm still going to refrain from taking pictures out in the open…for now.
Tags: cuisine, internship, le cordon bleu, paris, restaurant, stage

April 11 2012 01:35 pm | europe and france and paris and stage and thoughts
One Response to "Le Stage Cuisine: Chef Saw Me Take a Picture…"
VancityAllie on 23 Apr 2012 at 9:28 pm #

I could imagine that would be pretty frustrating! P.S. Found you on Mango's blog, sounds like the program was pretty rigorous! I'm jealous though!
Leave a Reply