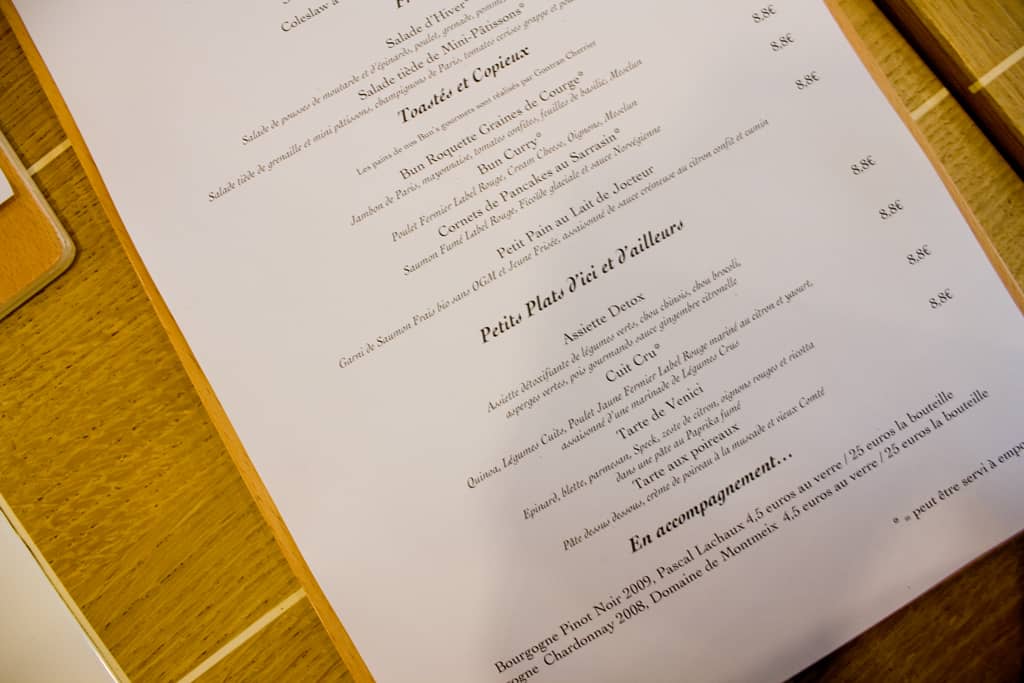 Last term, I serendipitously got to know a fellow blogger at school.  It was especially serendipitous for me because that morning I had forgotten to bring my pants to school and was freaking out.  Not my best moment, especially with the addition of unnecessary expletives that I rarely use, but someone took pity on me and lent a complete stranger their neatly pressed pants.  I couldn't thank her enough (more so because if it weren't for her, I would've had to miss at least two out of three classes that day just to go back home and get my pants) and as we tried to figure out when our schedules would next collide, I told her my name to which she connected with Jessica's Dinner Party!  I was even more embarrassed at that point, but I shook it off and realized that you never know who, when, or where someone can help you. Ever since then I've been meaning to properly thank her, but it didn't happen until months later…today.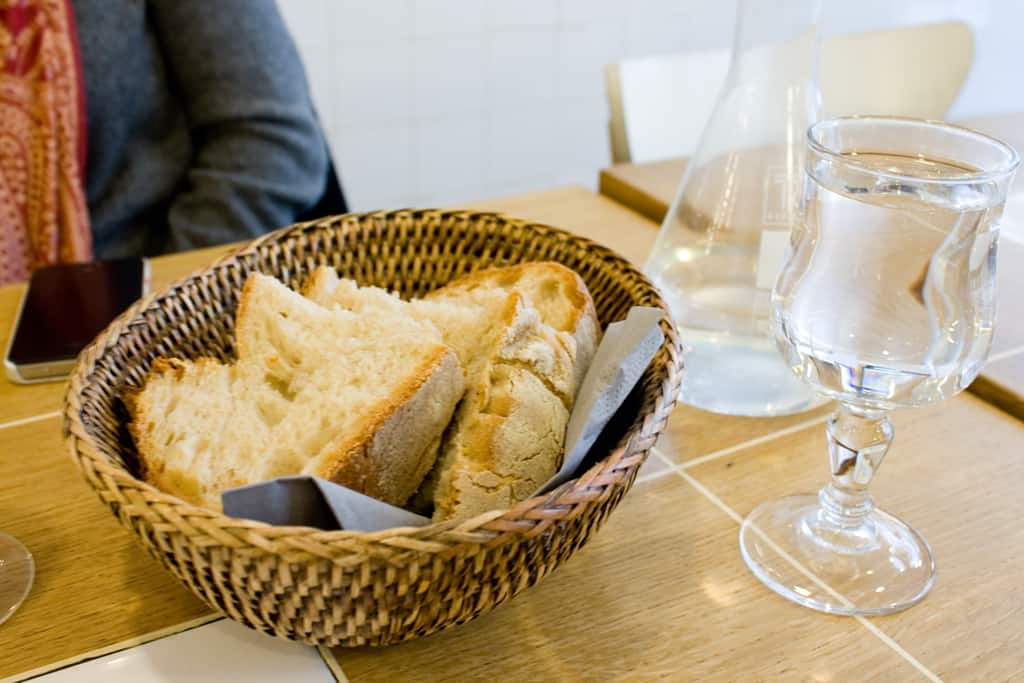 We decided to go for lunch at Coutume.  I've been there a few times for coffee (once with this famous lady), but never to eat, so I was curious to see what their menu was like. We both ordered the lunch formule (13 eur): entrée, plat, and hot beverage at the end.  To start, we nibbled (or rather gobbled) on this rustic bread made by Gontran Cherrier, that we both raved about.  It had a super soft and slightly chewy interior which is just how I like it.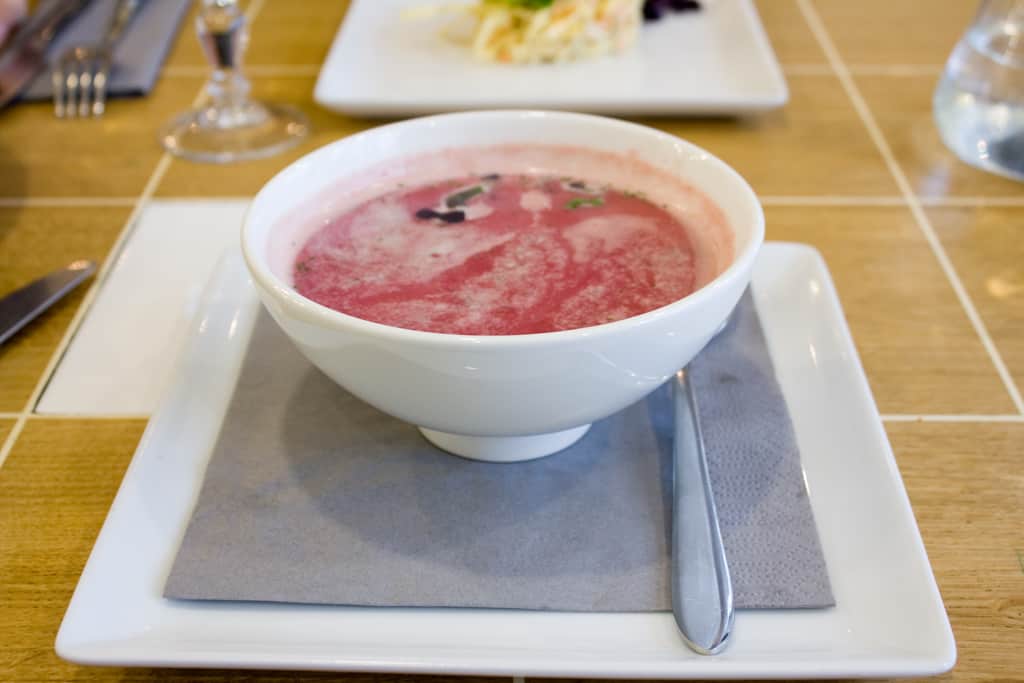 I enjoyed it very much dipped in my beet soup, which was a bit more watery than I would've liked, but it was light and I appreciated the clean flavors.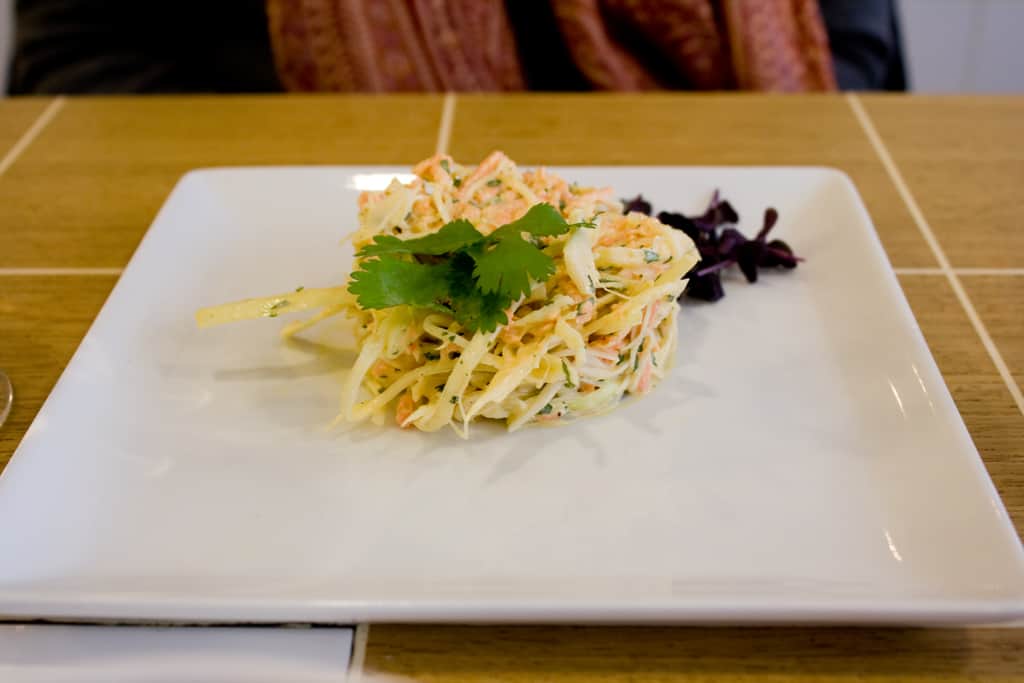 My friend opted for the coleslaw salad instead, siting that beets weren't at the top of her favorite foods list. Despite how small it looks, it actually ended up being a much larger portion than initially thought.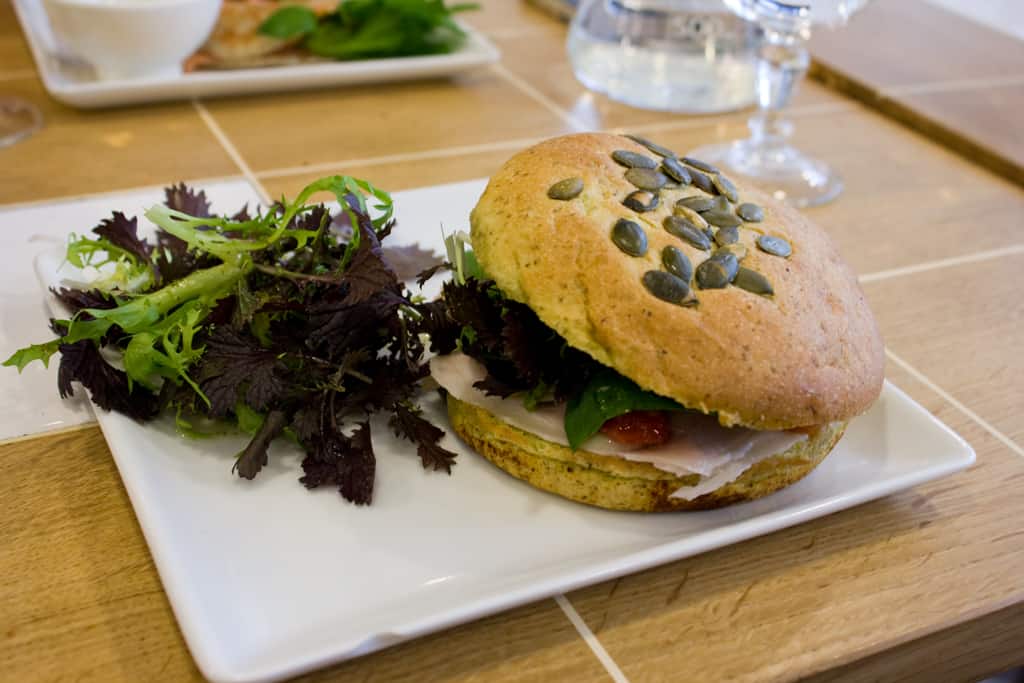 For my main, I had the arugula bun sandwich with jambon de Paris ham, mayo, sun dried tomato, basil, and mesclun salad. Again, the bread here was amazing.  It had little specks of green and this soft texture that reminds of the good bread from Korean bakeries back home.  I know Asians aren't really known for their bread, but I actually really love the buttery, slightly sweet, often times flavored doughs in Korea.  I haven't really found them anywhere else, but this one comes close.  I really need to plan a trip to Monsieur Cherrier's shop!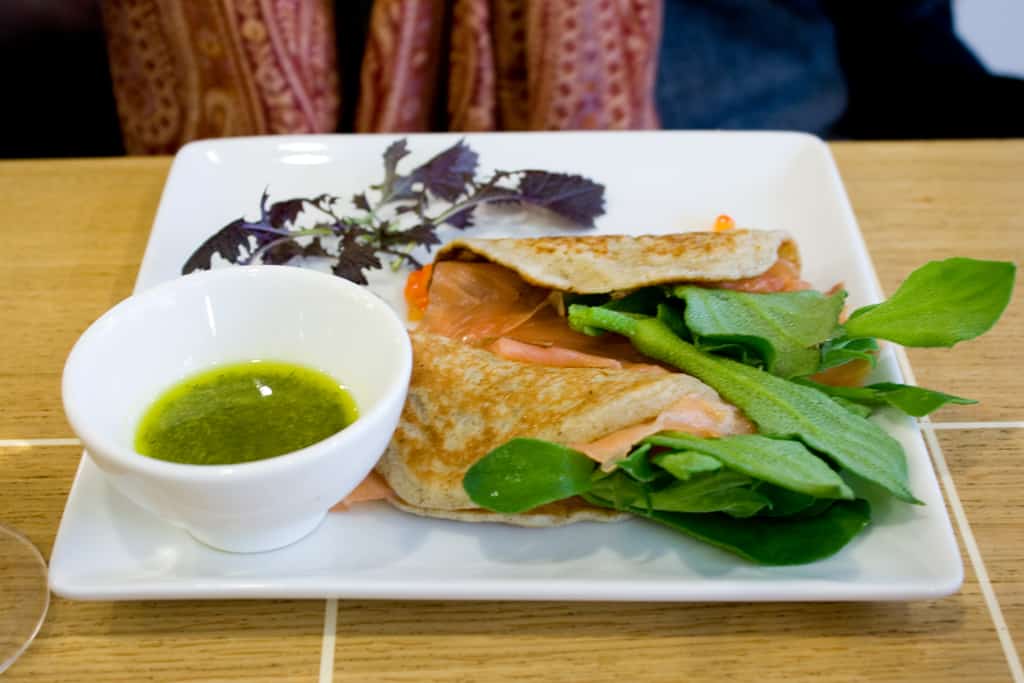 Opposite to me, my friend ordered the buckwheat pancakes with salmon and ficoïde glaciale, an interesting fuzzy herb.  It looked like droplets of dew were sprinkled all over the herb, but it turns out that's it's natural look.  I love anything buckwheat and salmon, and seeing that my friend finished the entire serving, I think I might order this next time.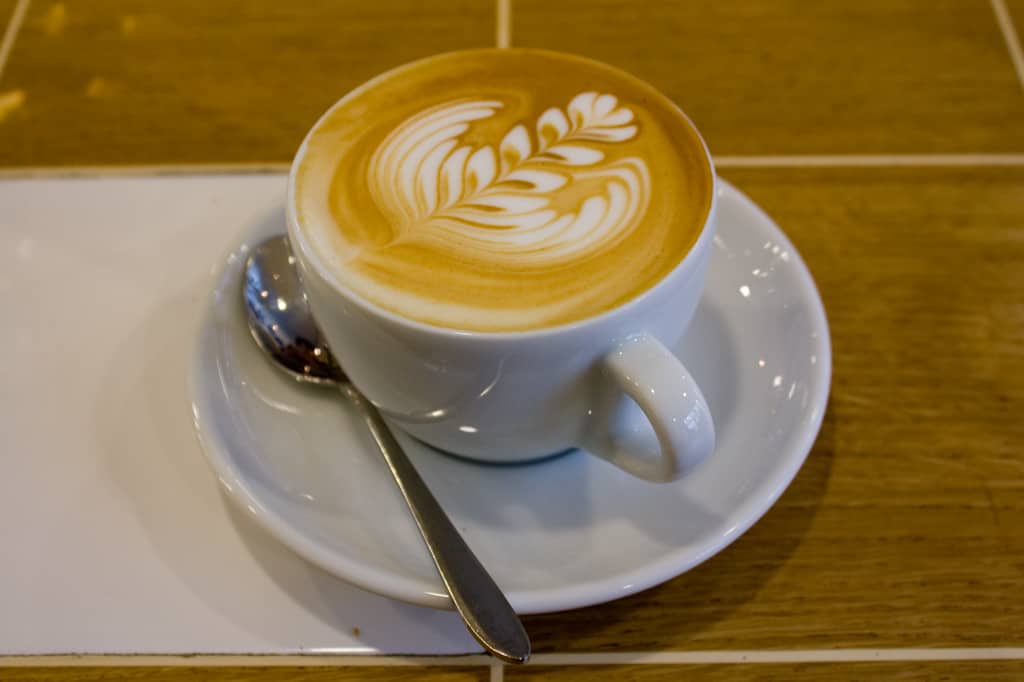 To end, we tried some their amazing coffee, which has been raved about everywhere (from here, here, to here). I tried their café crème, which was well rounded, at a perfect temperature, and almost too pretty to stir.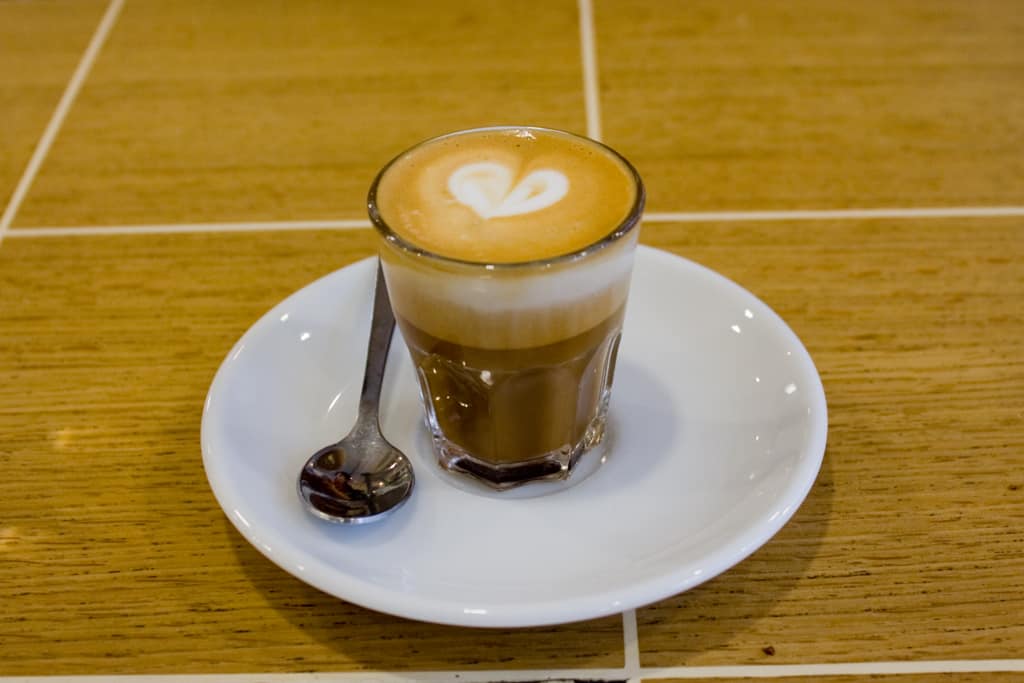 My friend tried the noisette, which was equally pretty and more adorable.  This one was a bit on the acidic side, but mine was really quite perfect.  The ratio of coffee to cream was exactly right, and although I'm no expert on coffee, I could tell that this was an expertly executed cup.
I had such a good time, talking about school, dishing about LCB chefs, and discussing our favorite patisseries.  You should definitely go check out her blog at Mango on an Apple.  She's also kept an impressive log on life at LCB and her recent travels all over the world!
Of all the great things that have happened to me since starting this blog, I never expected to meet such great people.  Some I've met in person and some just through email correspondence, but it's been a lot of fun.  I've updated my blogroll to include these new people (A Little Yumminess, Bite Sized, Croque Camille, Green Cilantro, Hungry to Happy, and Paris Breakfast), so when you get the chance take a look at their incredible sites!
Coutume Cafe
47 Rue de Babylone
75007 Paris
M° Saint-François-Xavier‎, ligne 13
Map