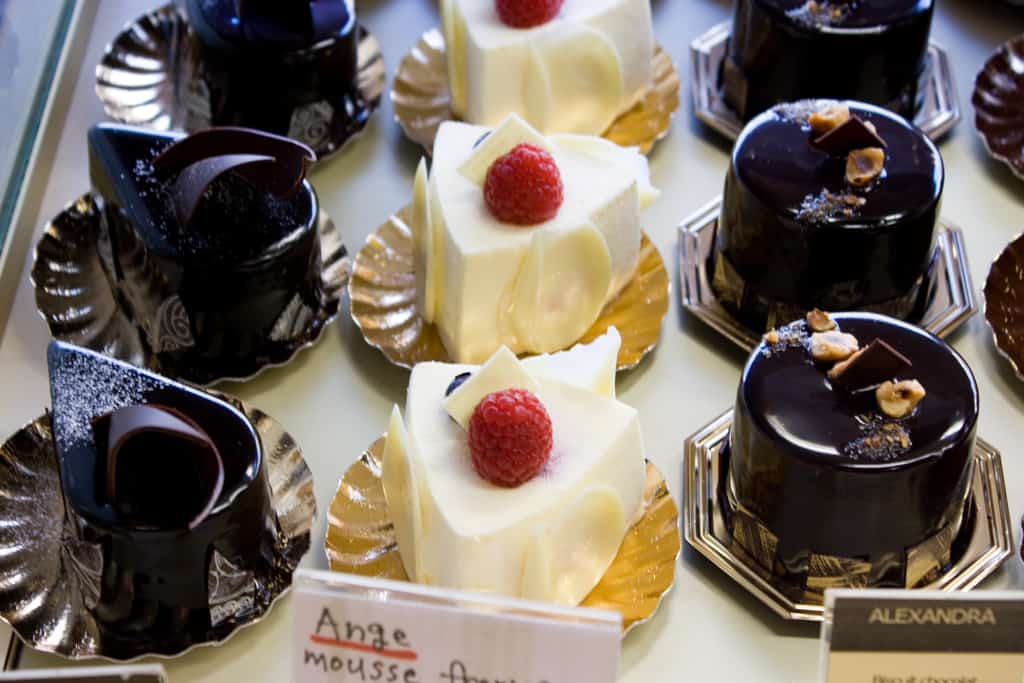 It's been my general goal to visit all the renowned patisseries in Paris before I leave, however, I've slowed down quite a bit since I first arrived. My "To Visit" list is ever growing, but my lack of progress is quite embarrassing.  It's a combination of knowing there's always tomorrow, the fact that I like revisiting places I already know, and lastly because I don't like to go to patisseries by myself.  All of those reasons canceled out when a couple of my friends and I made it a point to visit La Petite Rose before I go to Korea for the holidays.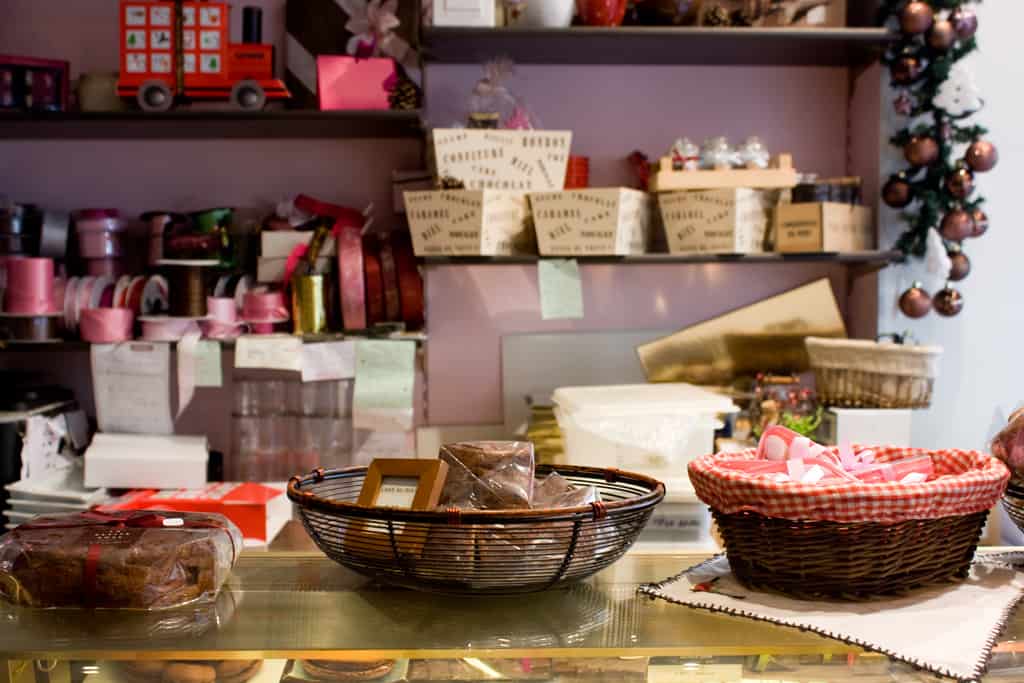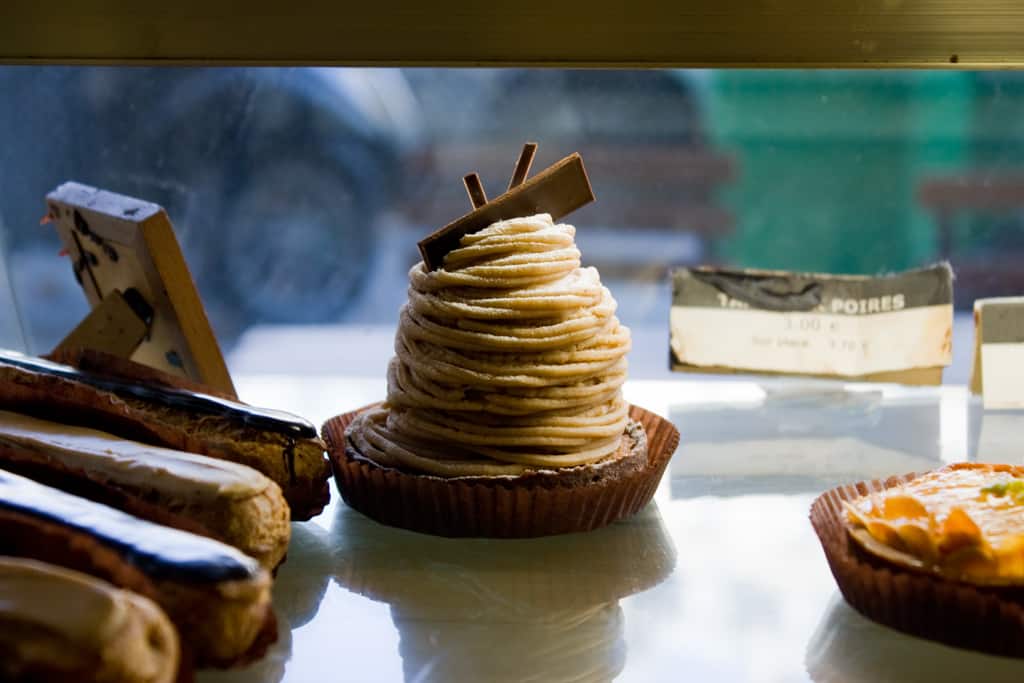 La Petite Rose is a small patisserie, chocolaterie, and salon de thé run by Japanese import Miyuki Watanabe.  She studied in her home country, came to Paris to work for Gerard Mulot, then opened her own shop in the 8th arrondissement (via Clotilde). I was expecting a super cute shop with a Japanese sense of organization and style, but rather found a semi-disorganized, pastry overloaded shop (very French, patisseries here are like make-all-the-desserts-you-know-and-sell-them-in-one-place).  However, that didn't take away from the quality of the pastries.
We initially intended to go for brunch, but our plans to be smart and go before the crowds backfired. Dejeuner didn't start until noon and we got there a little before eleven.  Not a problem, we just had hot drinks and pastries instead.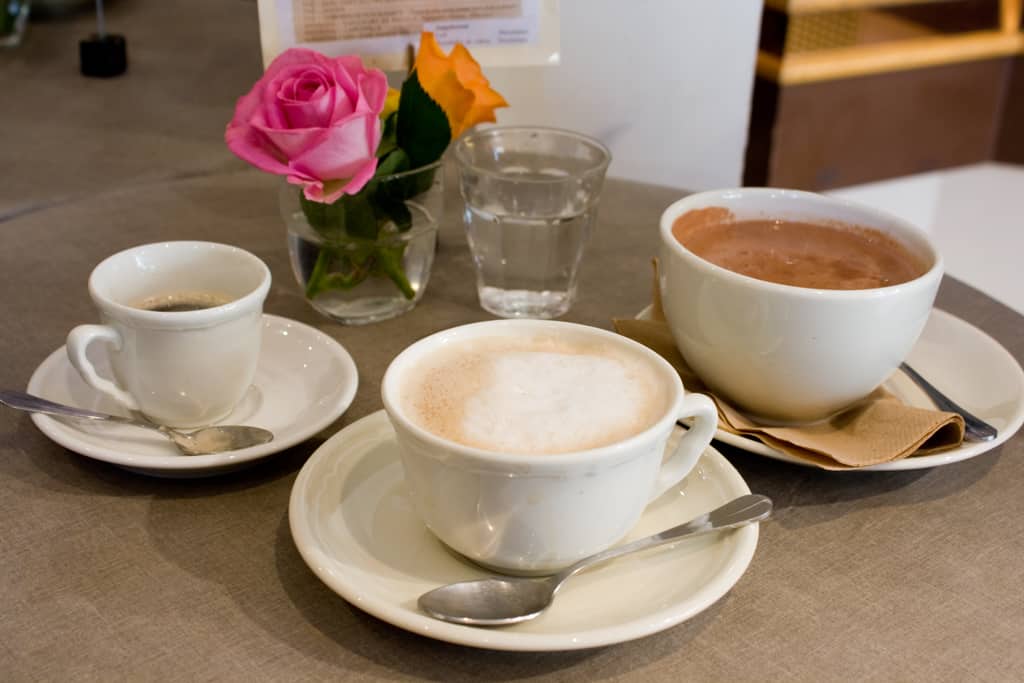 For drinks we ordered café allongé, café au lait, and a couple of chocolat chauds. The coffees were standard, but the hot chocolate was pretty memorable.  Made with 70% dark chocolate, it was rich with flavor and depth.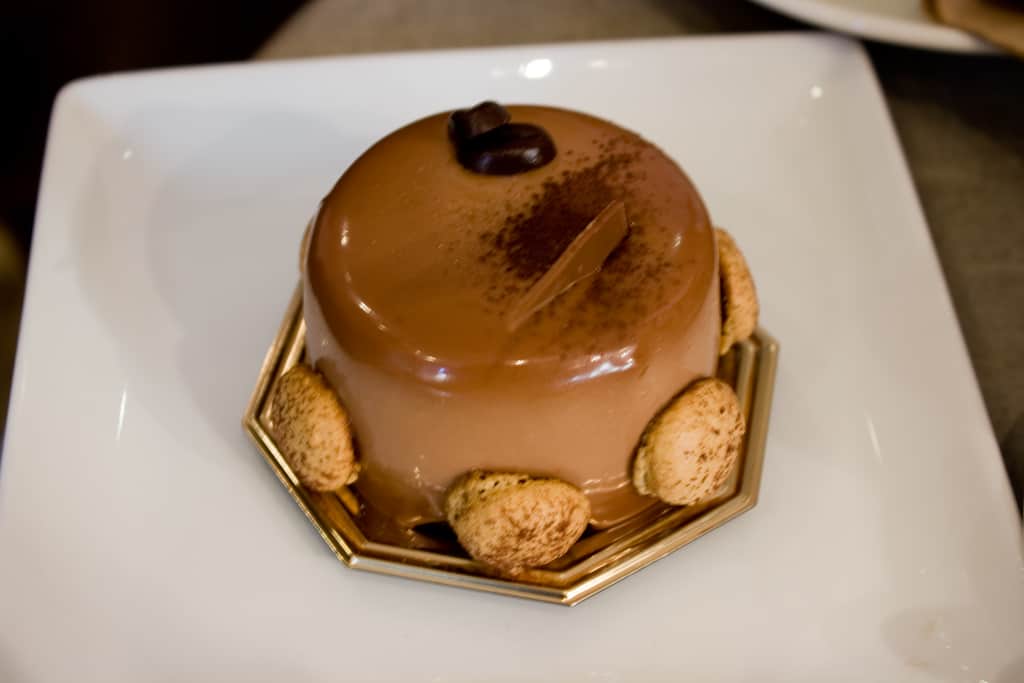 To eat we tried the Costa Rica, Tarte aux Fraises, Tarte Citron, and Paris Brest. The Costa Rica is a layered coffee mousse cake on top of a sablée cookie and covered with a coffee ganache. The flavors were quite subtle and light, which is how entremets, or layered mousse cakes, are supposed to be made. The chocolate coated sablée was a nice contrast to the smooth layers, but was quite difficult to cut.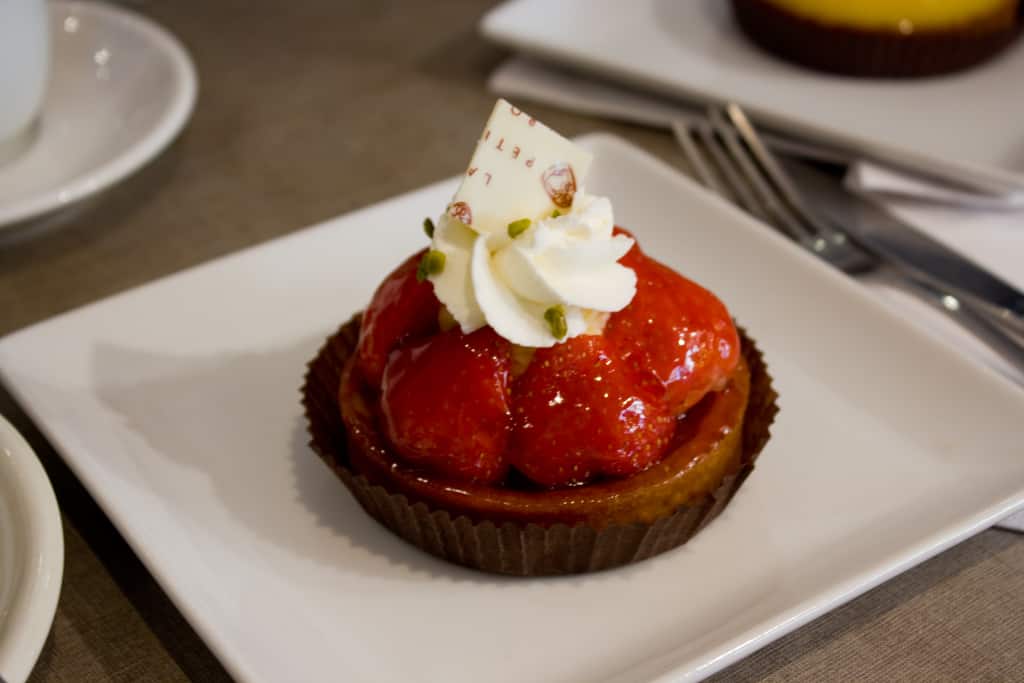 The Tarte aux Fraises was my choice and favorite of the bunch.  An almond-pistachio filling topping with a little pastry cream, strawberries, and whipped cream.  There are so many ways such a standard tart can go unnoticed, but this one hit the mark with just the right participation of flavor from each component that amounted to a well rounded dish.
Tarte Citron is one of my favorites, but this one was a tad too sweet.  The filling is gooey and soft, not baked, which is a hard one to make right. I think a little less filling would make the crust to filling ratio more balanced flavor wise.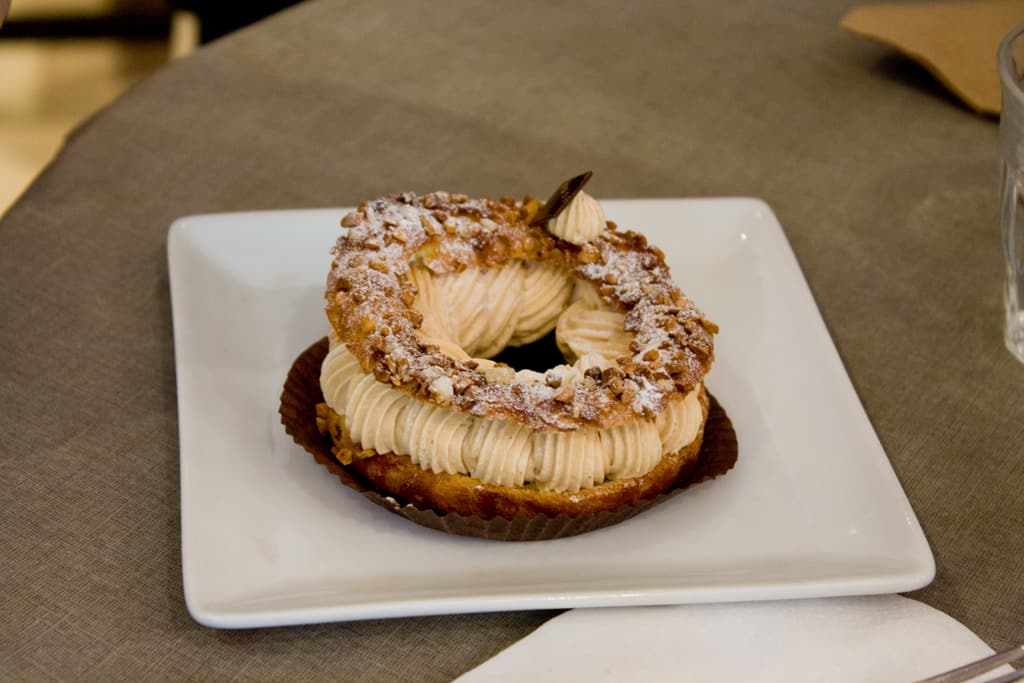 The Paris Brest was on the lighter side than most I've tried, but I quite liked it.  It doesn't give quite as powerful a praline punch as others, but I think it works well here.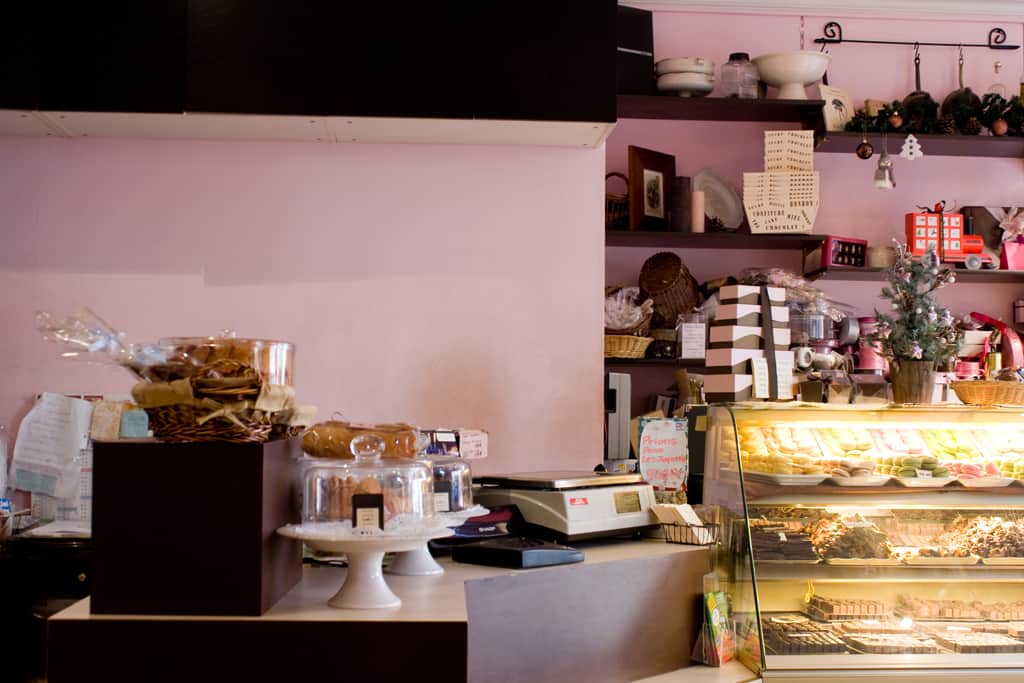 As we finished our desserts, trays of assorted savory pastries made their way out to the display case. The smells were tempting, but we were all buttered out by then.  I'd like to go back and try a few of those items for lunch or as an afternoon snack and also sample their chocolates, all of which looked polished and well made. I'd also like to try a few other desserts, like their Mont Blanc (pictured above), éclairs, and some of their other entremets. So this is what I mean about revisiting places I already know, there are so many things to try, one visit is never enough!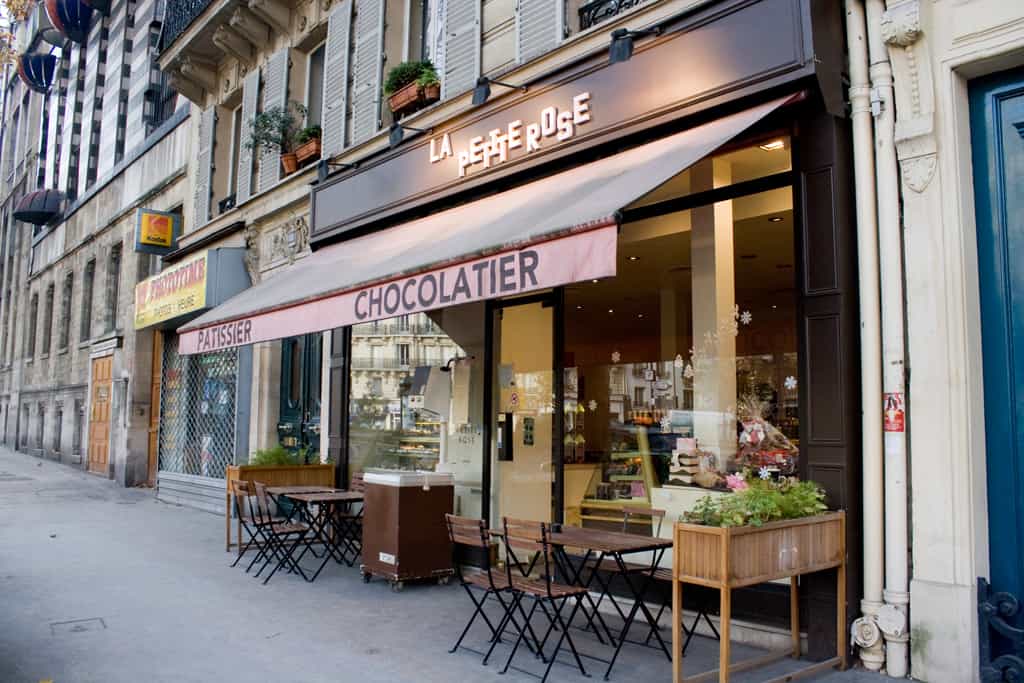 La Petite Rose
11 Boulevard de Courcelles
75008 Paris
M° Villiers
Map