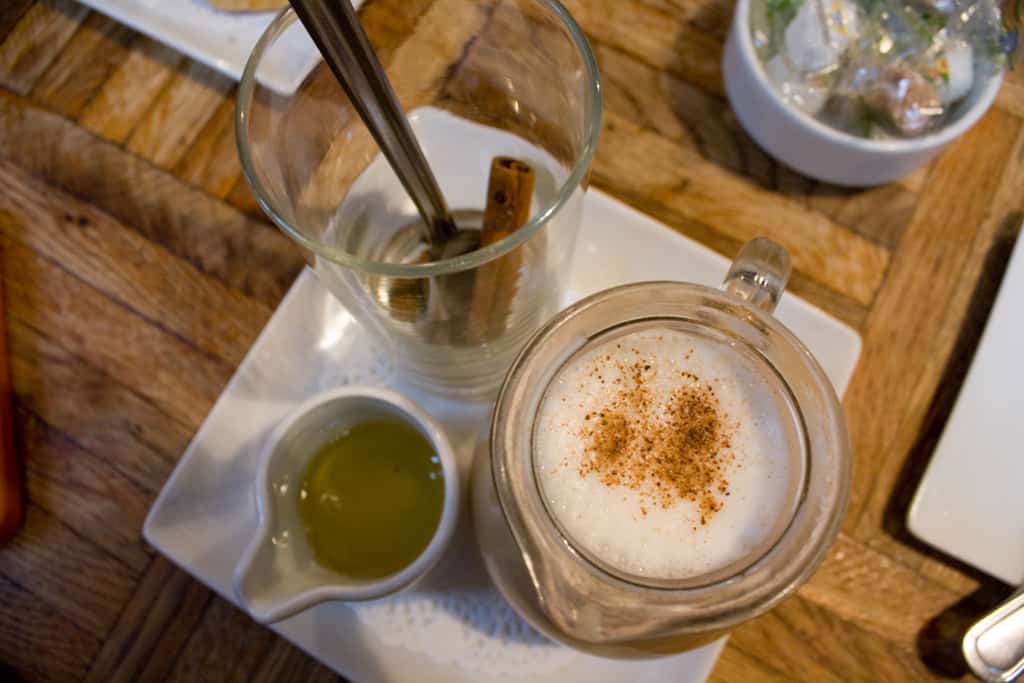 I'm only back in Paris for a few days and then I'm off to Korea! I'm super excited about spending the holidays with my family, but before getting too ahead of myself, I just want to relax and enjoy being in Paris sans all the responsibilities that come with being in school.

I have a huge list of things I want to do before I leave.  I know I won't get through even half of them (too many good exhibitions going on!), but I'm glad I got around to going here, A Priori-Thé.  It's located in the beautiful Galerie Vivienne, which is a roofed passageway with cute shops and an aristocratic luxury feel.  Despite the sort of bougy-ness, inside A Prior-Thé is actually quite humble.  With warm brick and yellow accents and amateur paintings of Africa and Asia, the interior more than subtilely juxtaposes the exterior surroundings.  However, it felt quite nice to feel cubby-ed away from the giant echos of the galerie hallways.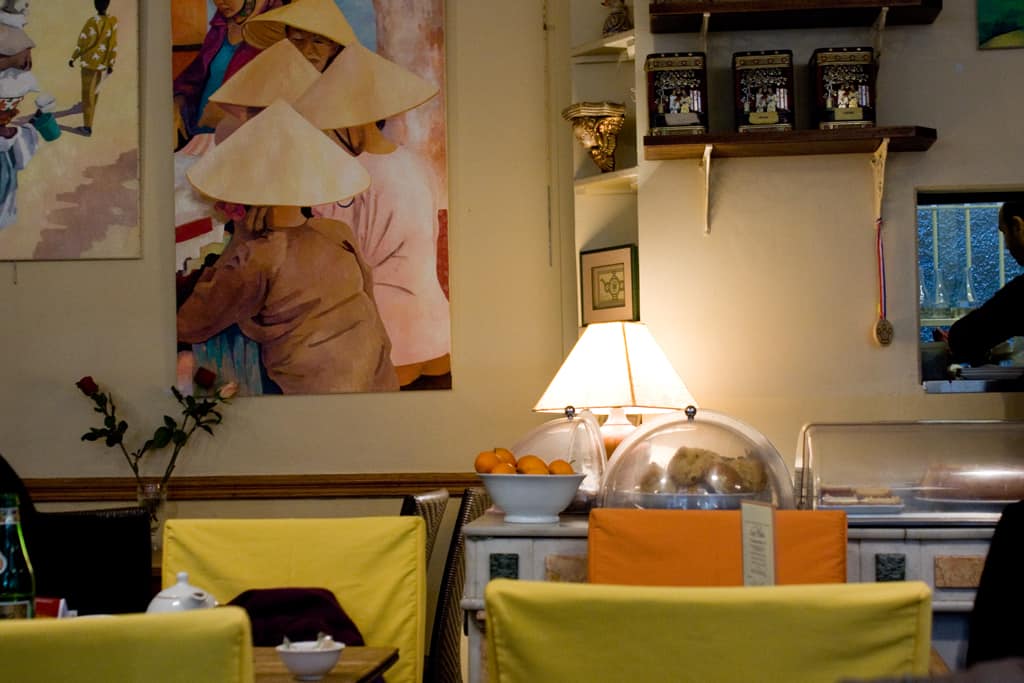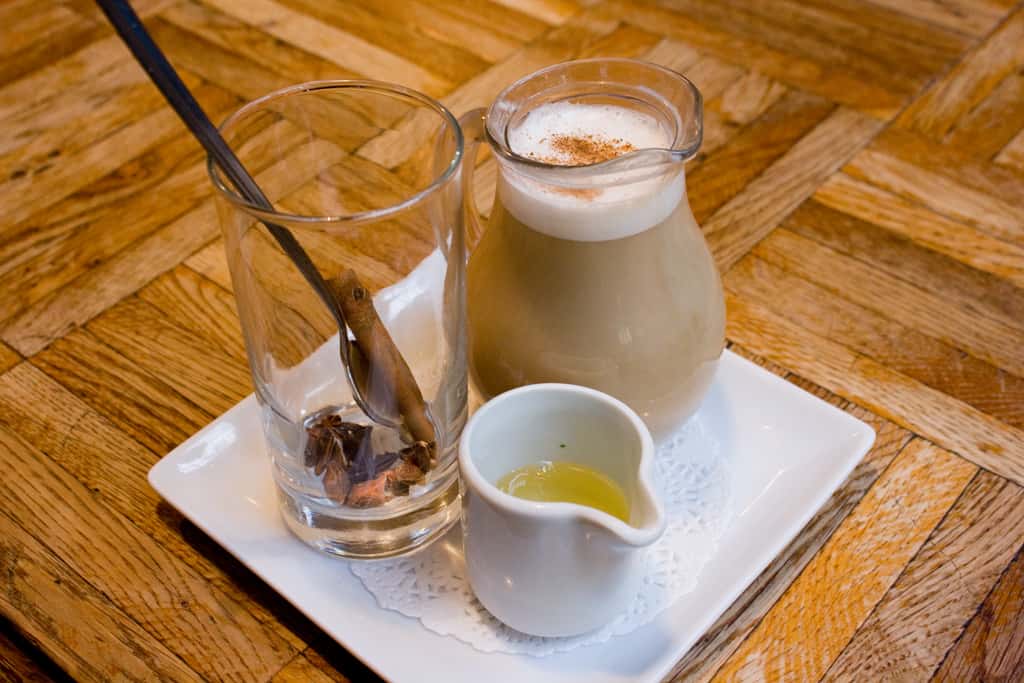 My friend and I both ordered the Lea Latte and a scone to share. I loved how the tea was present: a little pitcher with chai latte, a glass cup with a dried stick of cinnamon and star anise, and a little side with orange honey.  The spices weren't too strong, which was good because it gave a nice visual but not too much competition with the chai tea, and the orange honey gave it just the right amount of additional sweetness to the drink.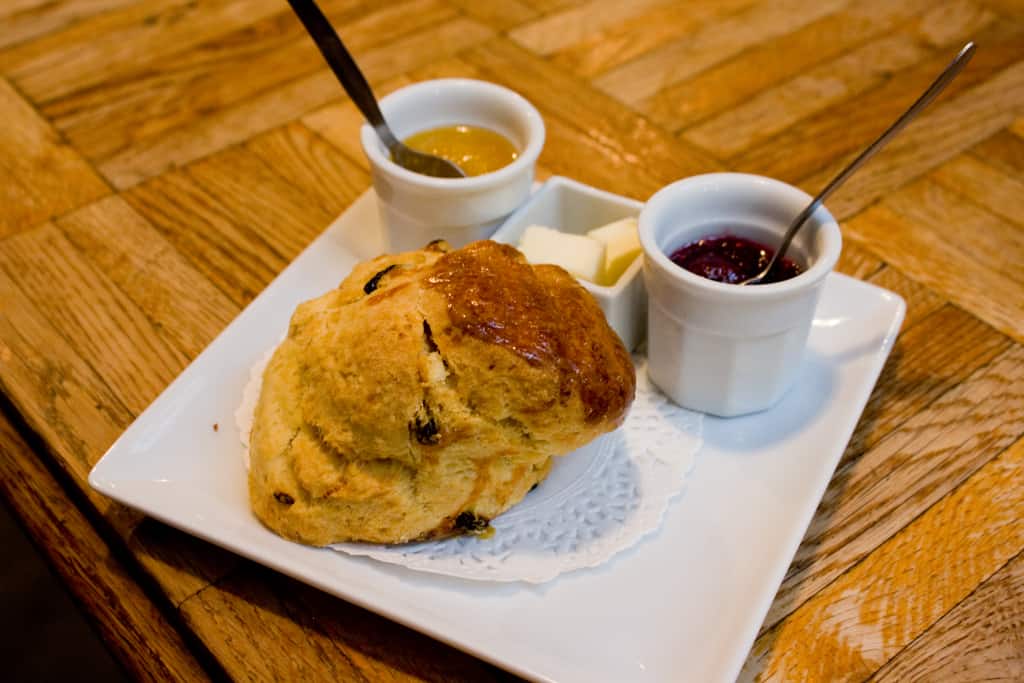 The scone was also quite nice.  Moist inside, almost like a biscuit, and with raisins. We ate them with orange marmalade and raspberry jam, both of which gave the scone some nice accents.
I really enjoyed slowing down and having tea time here.  The atmosphere is friendly and low key, with a bit more tourists than ideal, but still nice.  Definitely visit, just for the Lea Latte.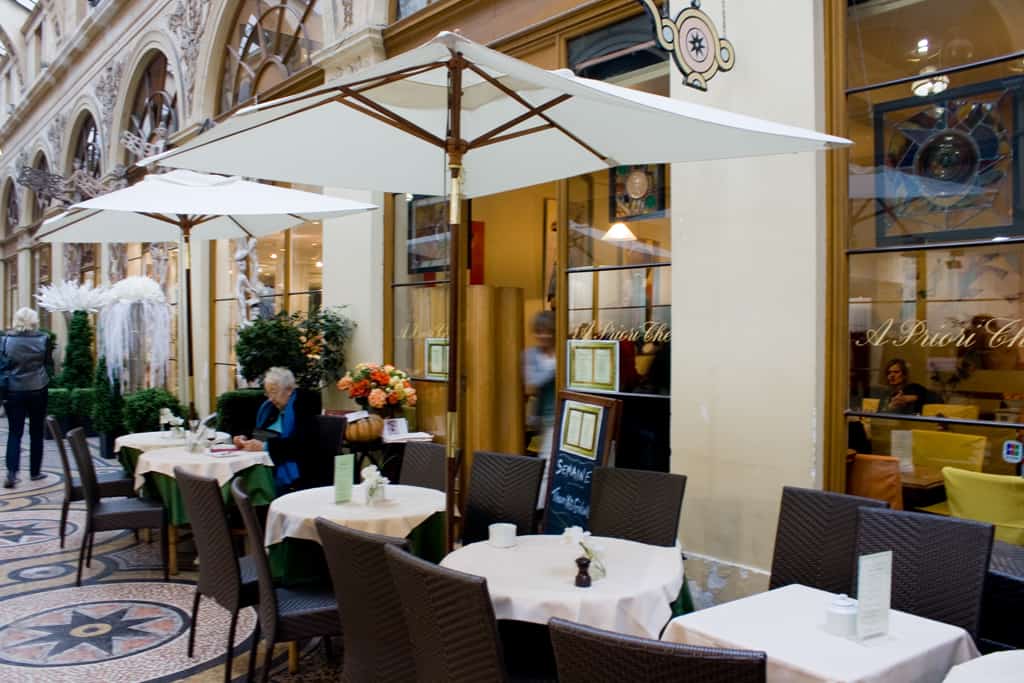 A Priori-Thé
35 Galerie Vivienne
75002 Paris
M° Bourse
Map