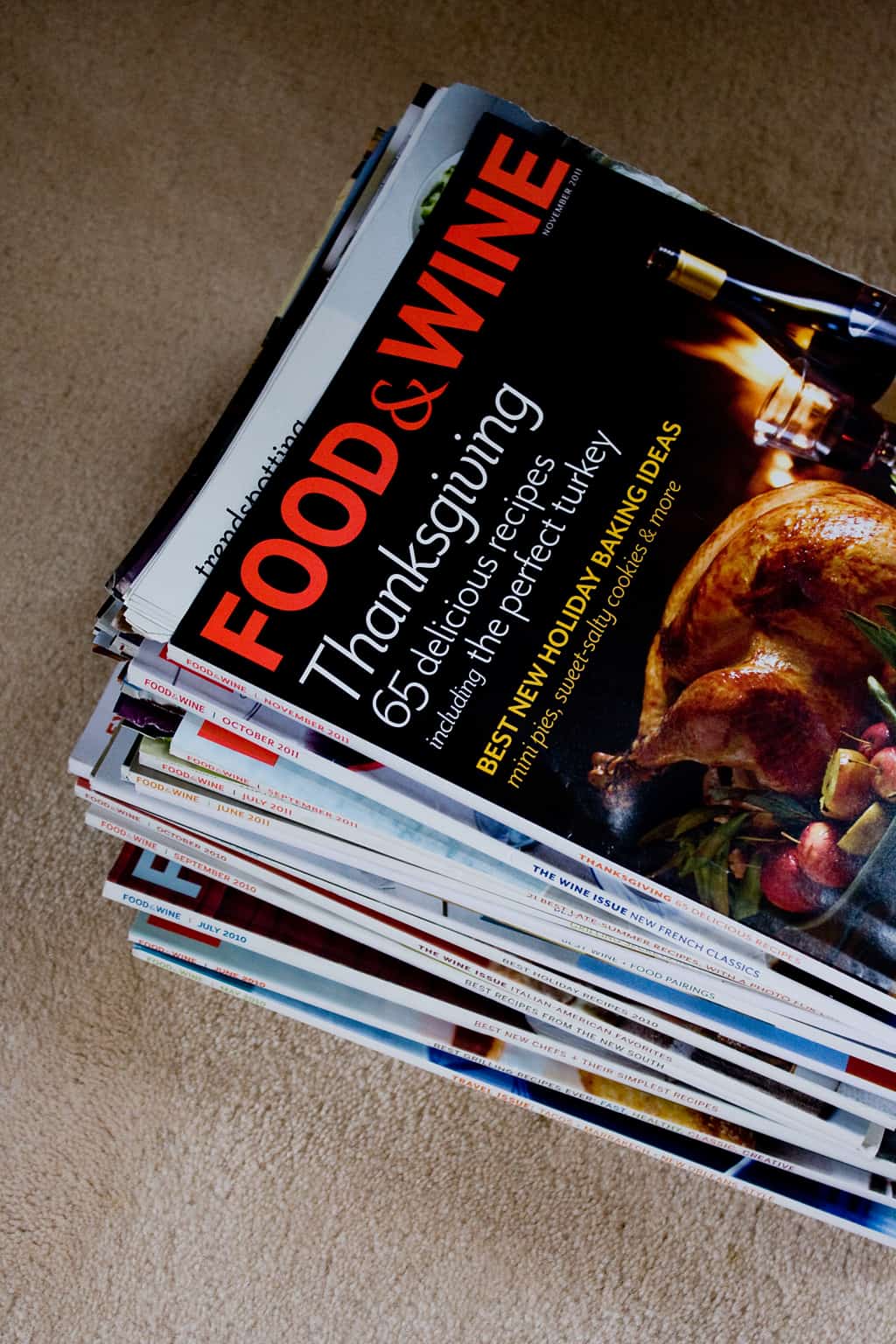 I'm in San Diego!  It was such a spontaneous, impromptu trip that I still can't believe I'm here. It's been over two years since I was last in the States, I'm having so much fun visiting even the most mundane of places (ie. supermarkets). Obediently waiting for me when I got here was 1.5 years worth of Food & Wine magazines my grandparents diligently saved for me! It's been so much fun going through them and tagging recipes and ideas I like.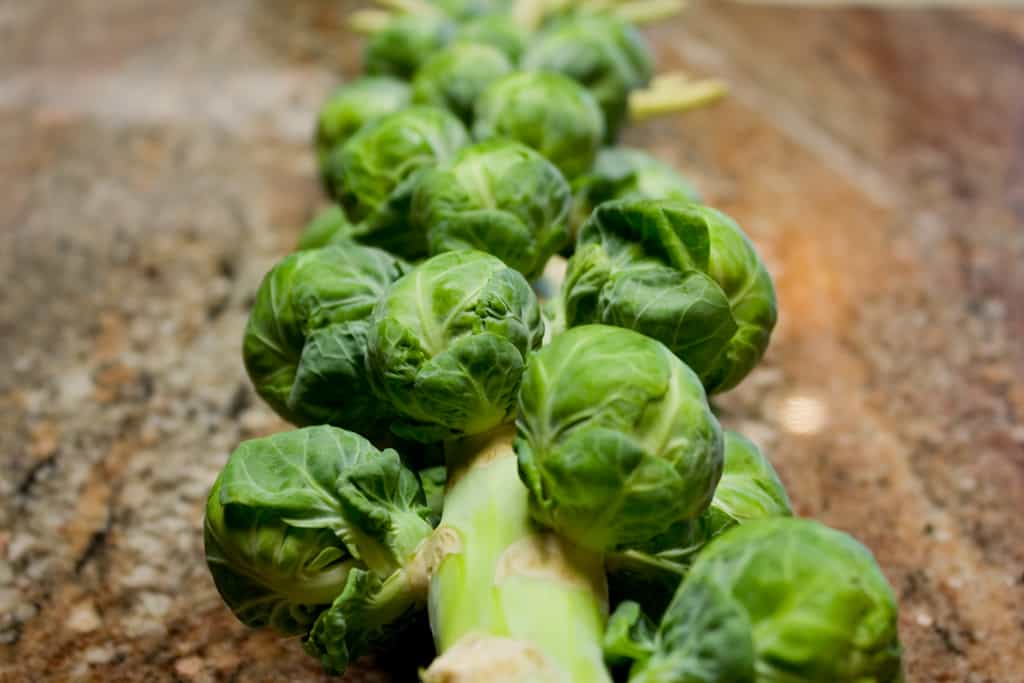 I got to test out a recipe a few days ago when I found a bunch of fresh brussels sprouts at Trader Joe's.  The dish is actually roughly based on the F&W recipe which called for walnuts, capers, and anchovies. I couldn't be bothered with the latter two, but I knew the walnuts were a must!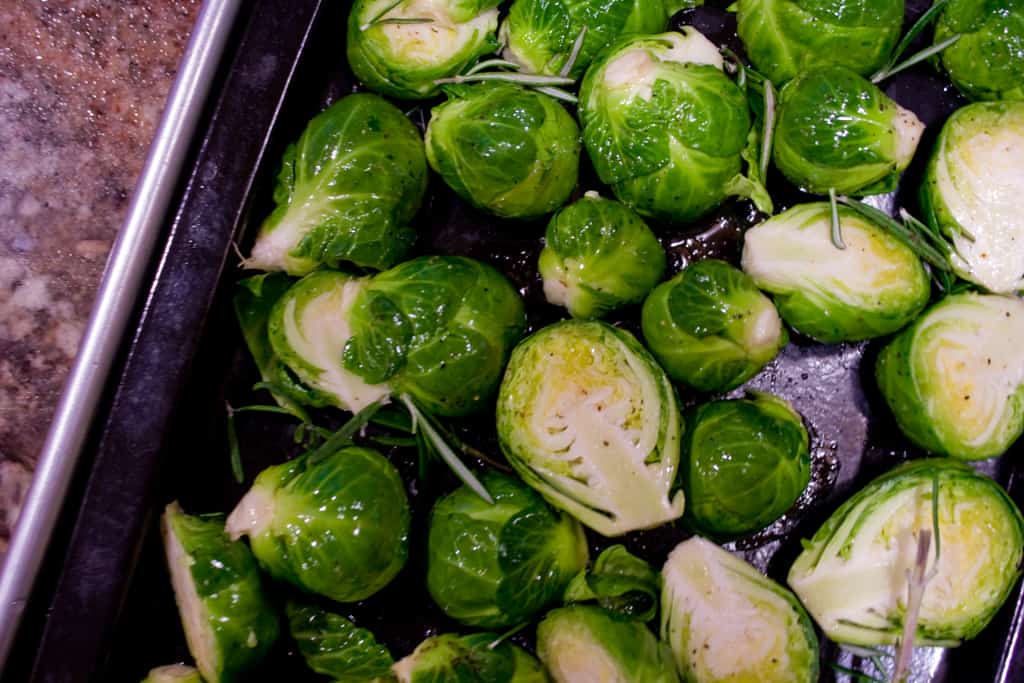 I served the brussels sprouts with a simple roasted chicken LCB style. I had some trouble trussing the chicken as I didn't have needle, but somehow I got the bird all nicely balled up.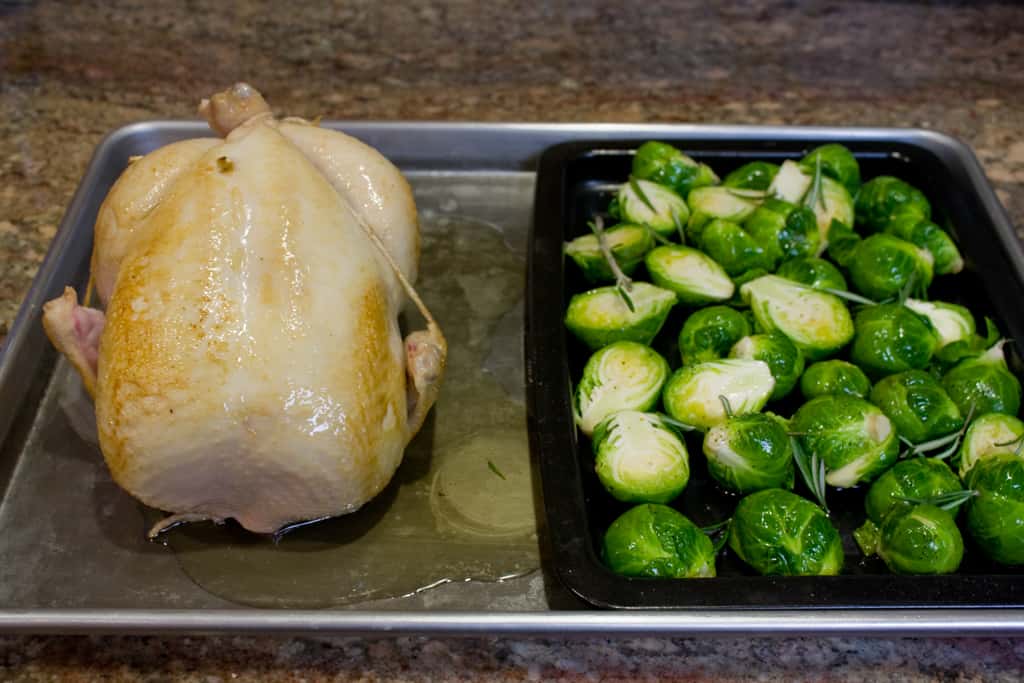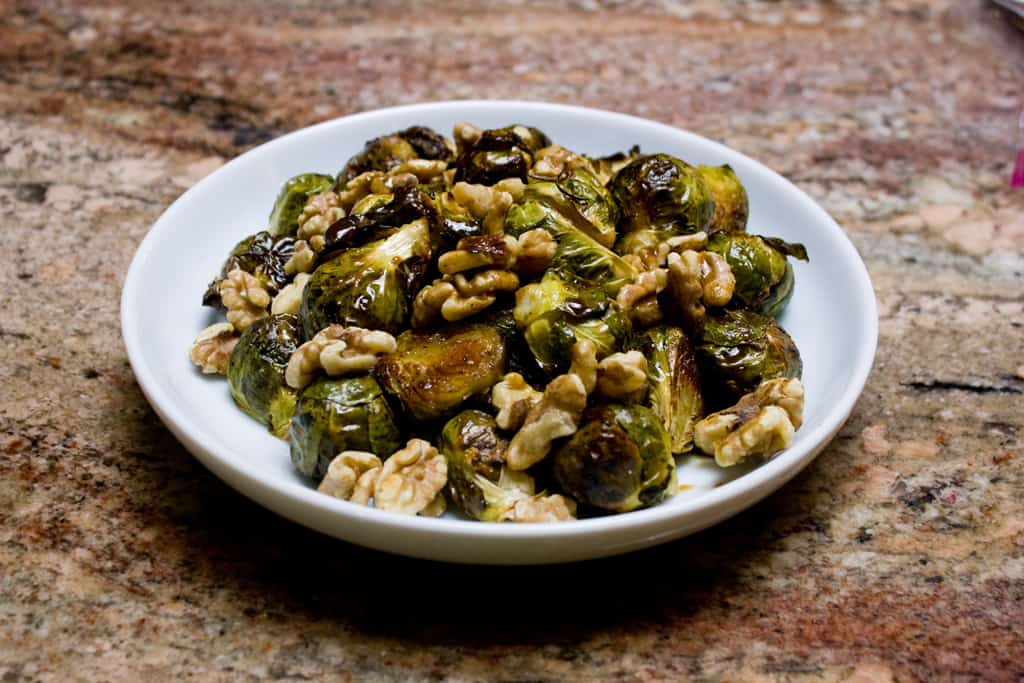 So here's the final French meets Korean dinner spread.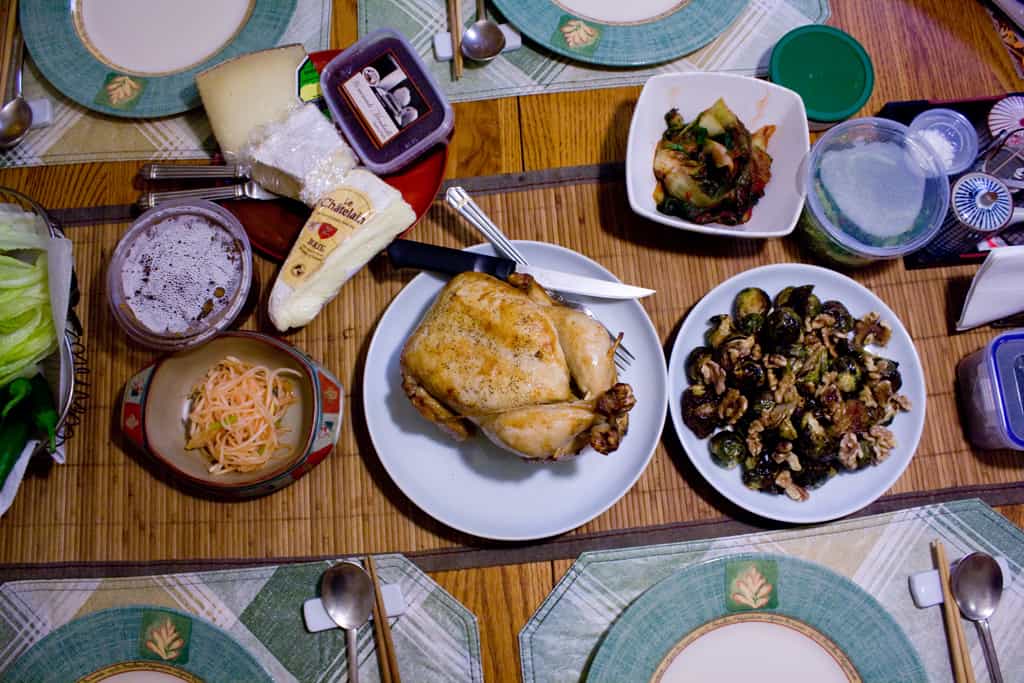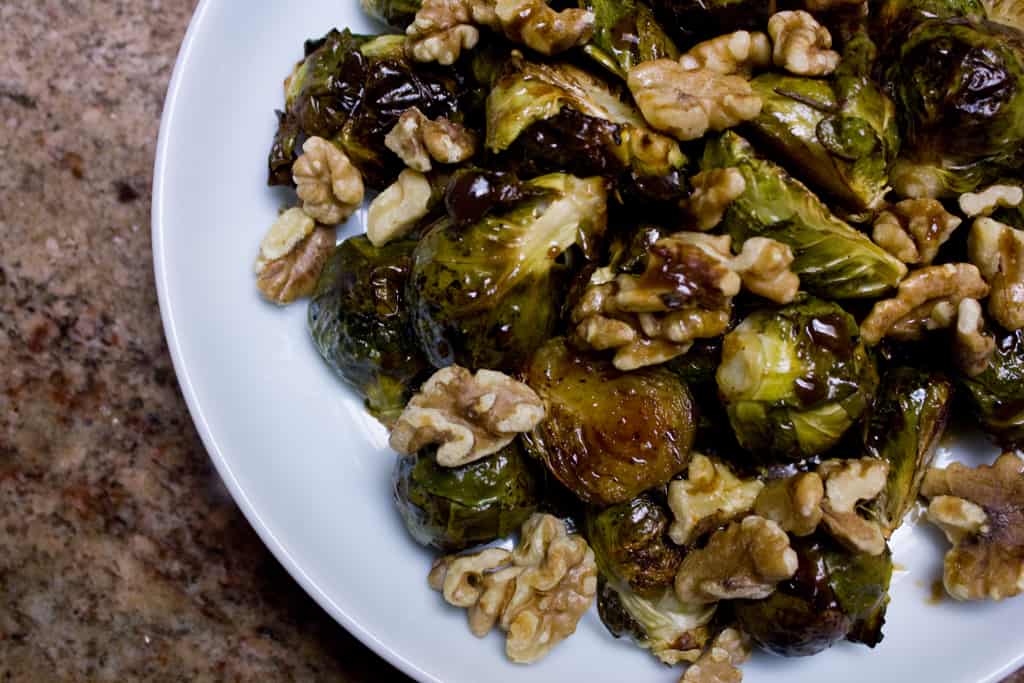 Roasted Brussels Sprouts with Walnuts
Roughly adapted from Food & Wine
A large bowl of fresh brussels sprouts
Olive Oil
Salt and freshly ground pepper
1 rosemary sprig
1/2 cup walnuts
1-1 1/2 teaspoons grainy mustard
2 tablespoons balsamic vinegar
6 tablespoons olive oil
1/2-1 teaspoon honey
Preheat the oven to 200 degrees C or 400 degrees F.
Wash the brussels sprouts and cut larger ones in half.  Coat with olive oil and season with salt and pepper.  Spread on a baking sheet and sprinkle with rosemary leaves. Roast in the oven for 35-40 minutes, stirring once every 10-15 minutes.
Meanwhile, toast the walnuts in a nonstick pan over medium heat and prepare the vinaigrette. Mix the mustard, vinegar, olive oil, and honey together.
When the brussels sprouts are easily pierced with a pairing knife and the outer leaves are crisp and golden remove and transfer to a large plate or bowl. Add the toasted walnuts and toss with the vinaigrette.