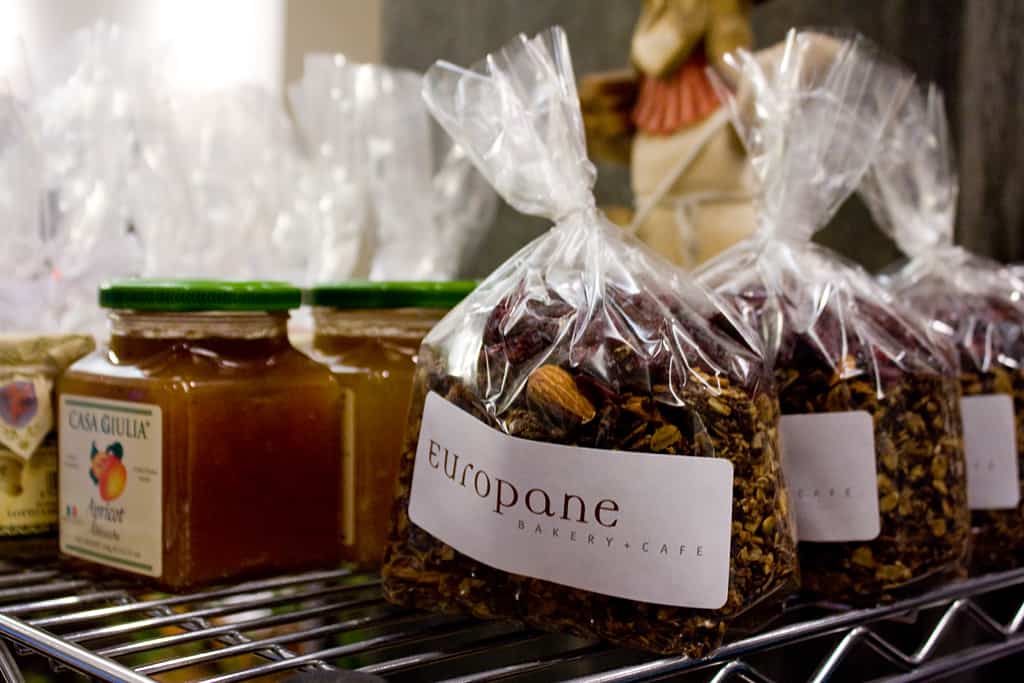 So, why did I come to the states so suddenly? My sister is getting married! The wedding is next fall, but there's so much planning to do my family thought it would be nice to have me around to help out.  I don't know how much help I was in the end, but I'm convincing myself that just my presence was of great moral support.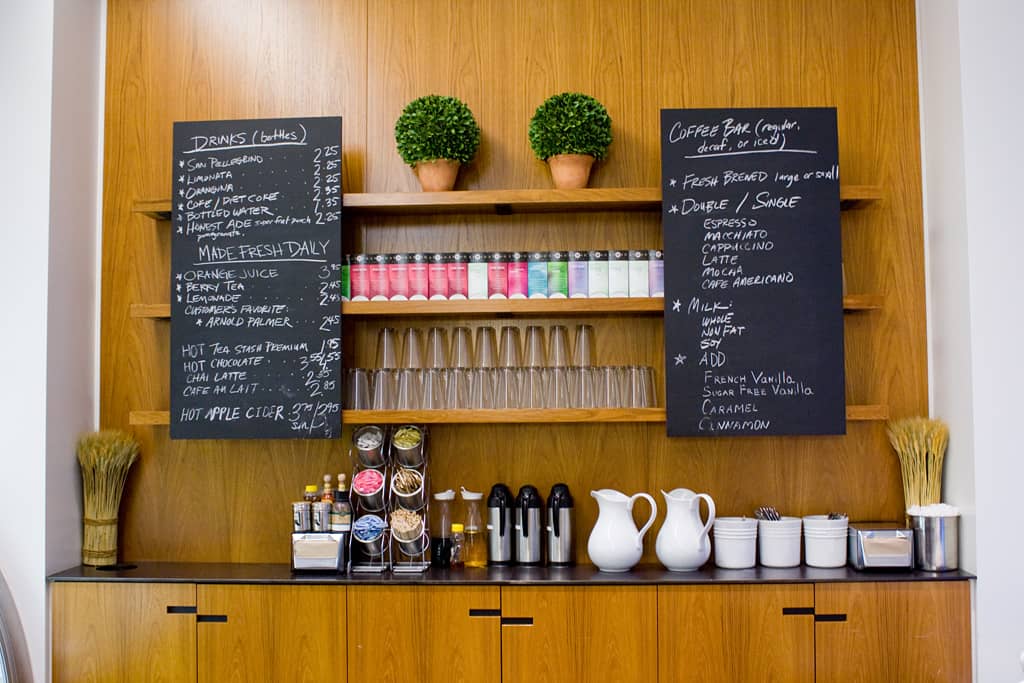 We did a lot of traveling, especially up north to LA and the surrounding areas because that's where the wedding will be. We spent about half a day in Pasadena and ended up going to one of my sister and fiancé's favorite bakery cafes, Europane.  We only did a little grignoter, so we just tried two things on the menu, but my sister assured me that all the other items they've tried on the menu have been excellent.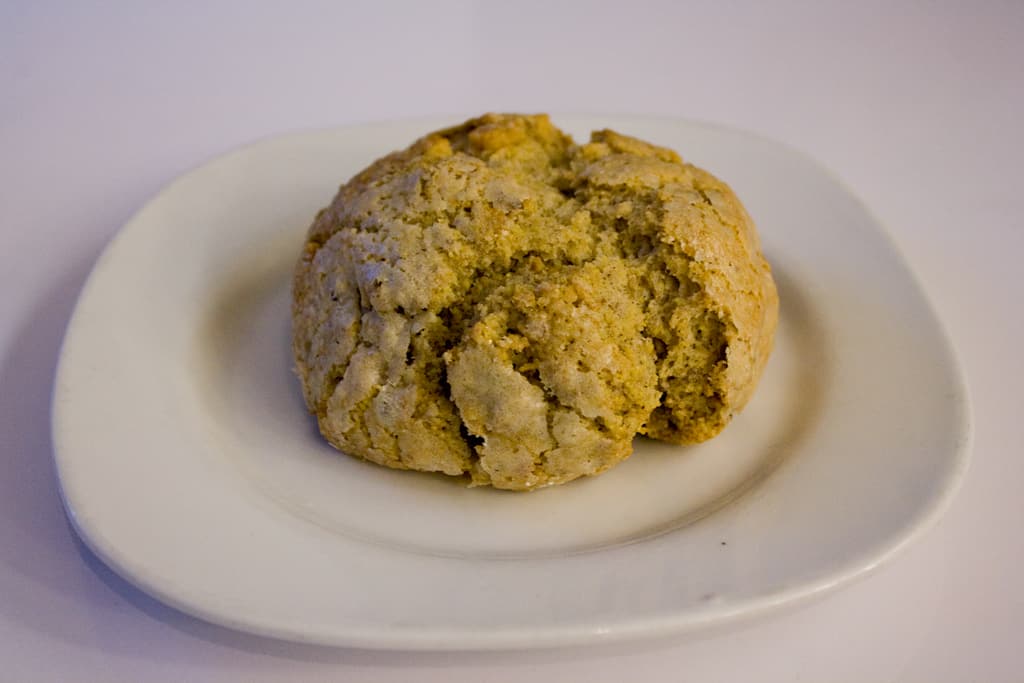 We were with my mom, the ultimate scone searcher, so of course we tried one of theirs!  We got the cornmeal, buckwheat scone because it sounded like the most unique and different of the bunch. It had a nice moist crumbly-ness inside, which is different from most scones I've had in the States.  I loved the earthy, autumn-esque tones of the cornmeal and buckwheat.  Would love to try making a version of my own sometime.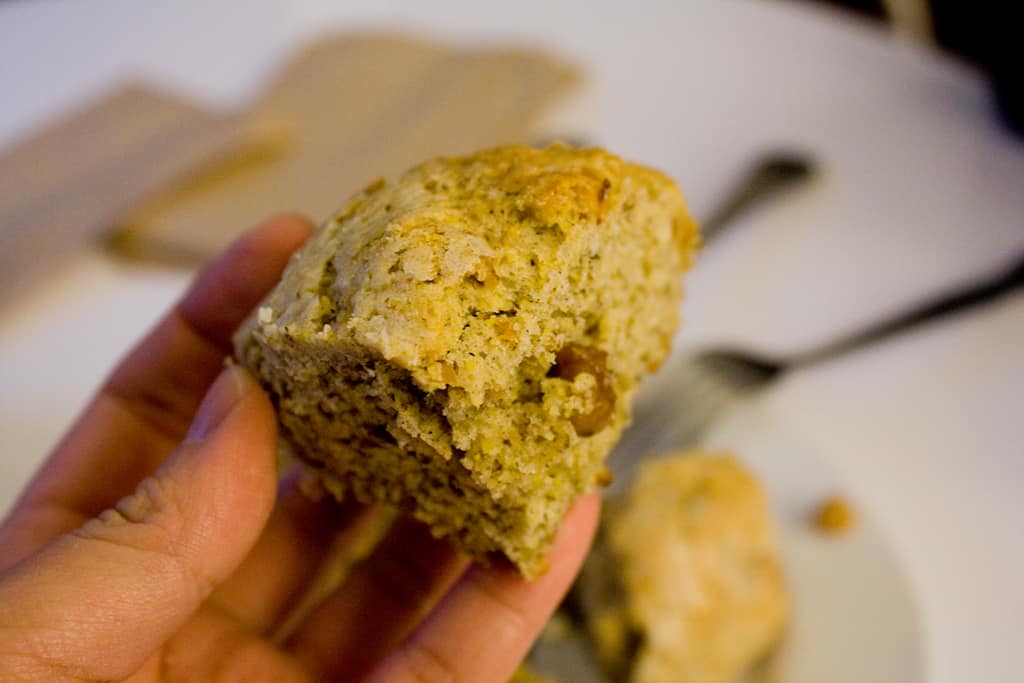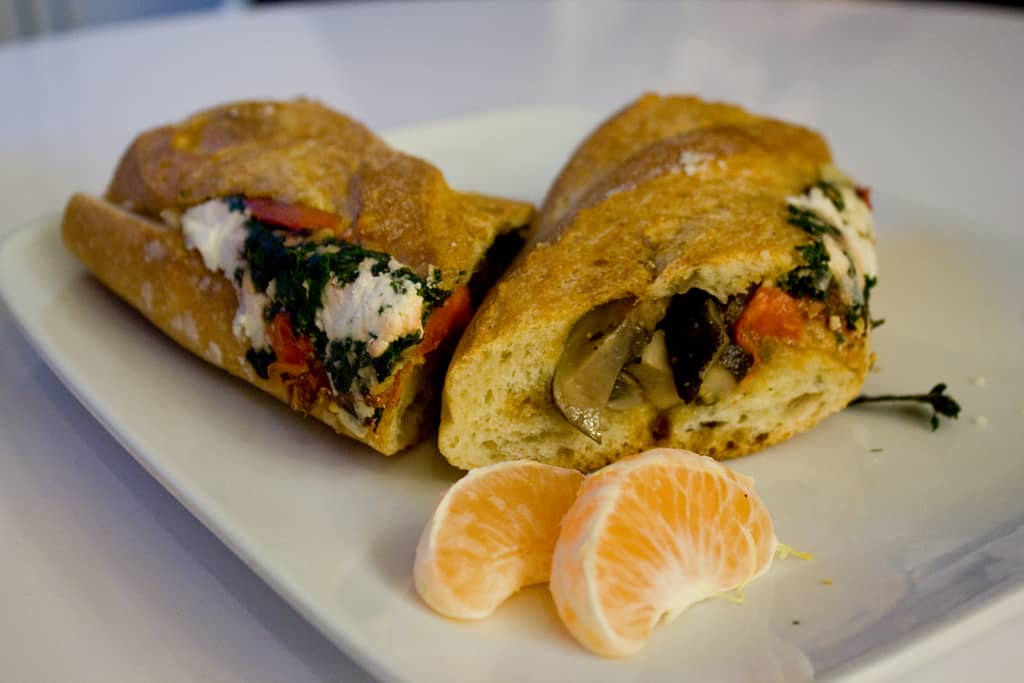 We also tried one of their portobello mushroom sandwich.  I was expecting a huge slice of portobello to come out, but instead it came chopped and sauteed.  Easier to eat I suppose! The feta was nice and melted and the roasted peppers gave it some nice color.  I did feel like it needed some extra salt or a kick, so we added a couple droplets of tabasco and it was perfect.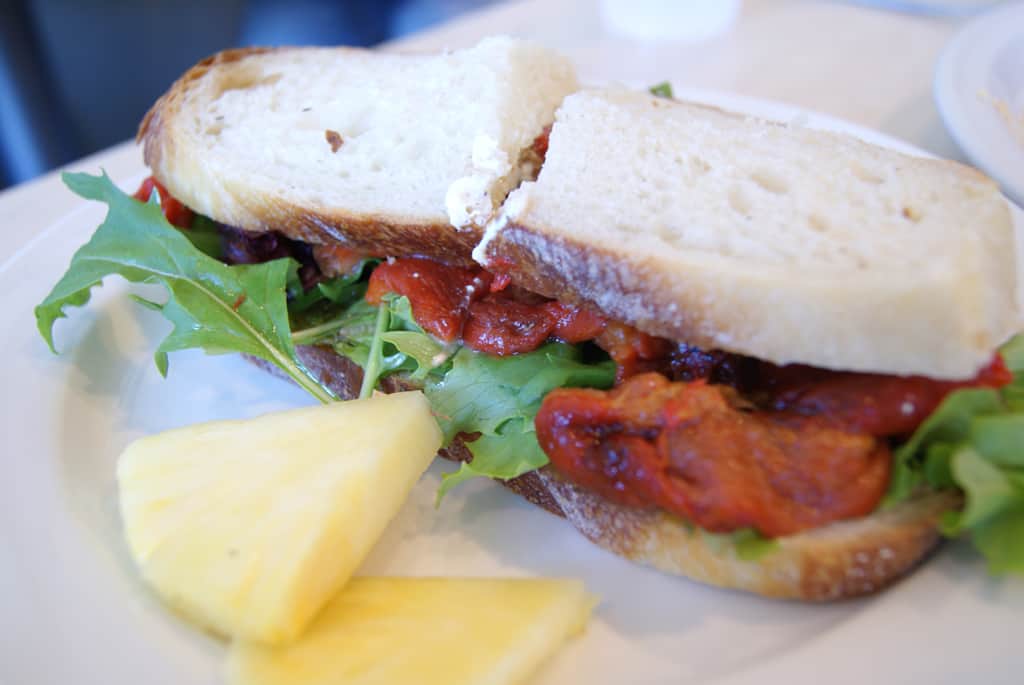 There are actually two Europane posts in Pasadena which has slightly different menus.  My sister and her fiance usually go to the other one which has some of their favorite sandwiches in town. Hers: the roasted pepper and feta sandwich.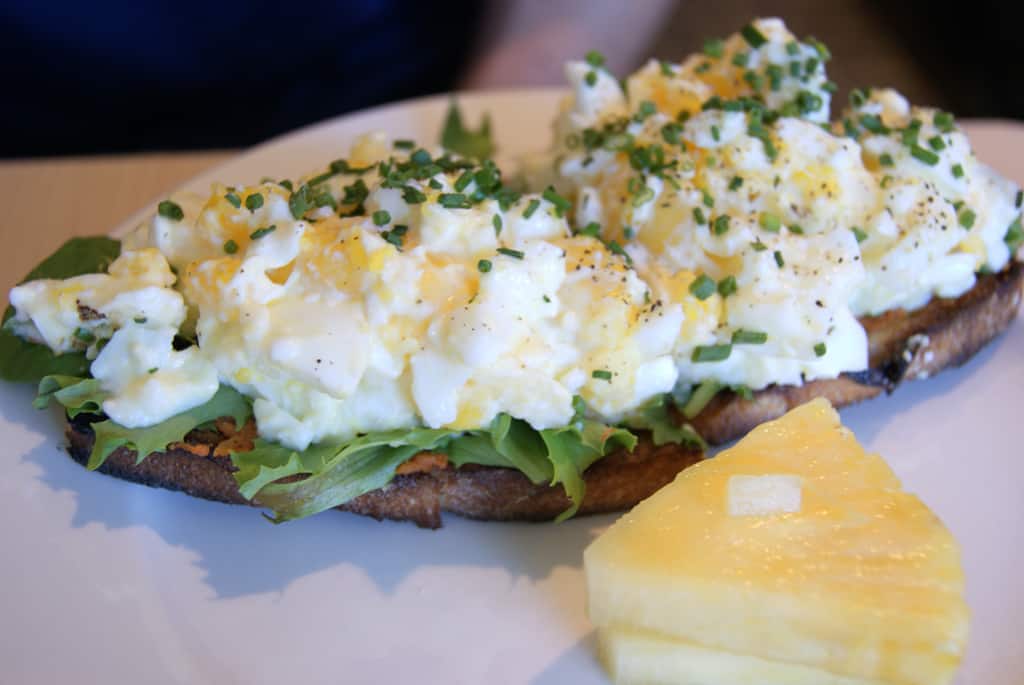 And his: the open faced egg sandwich.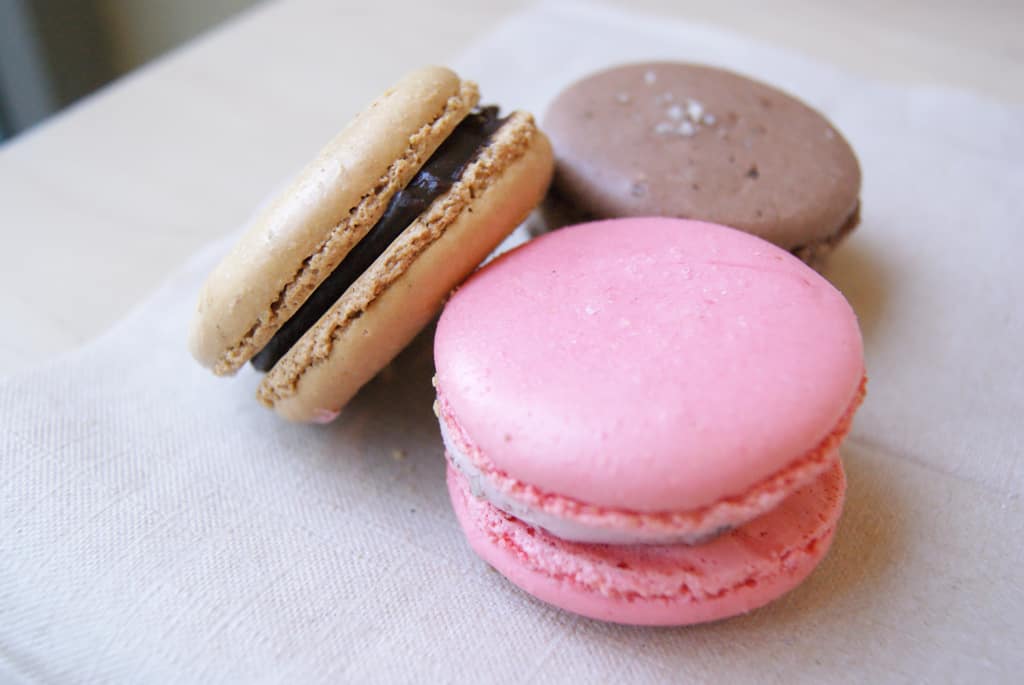 These are also some other desserts they've tried.  The macarons especially come highly recommended.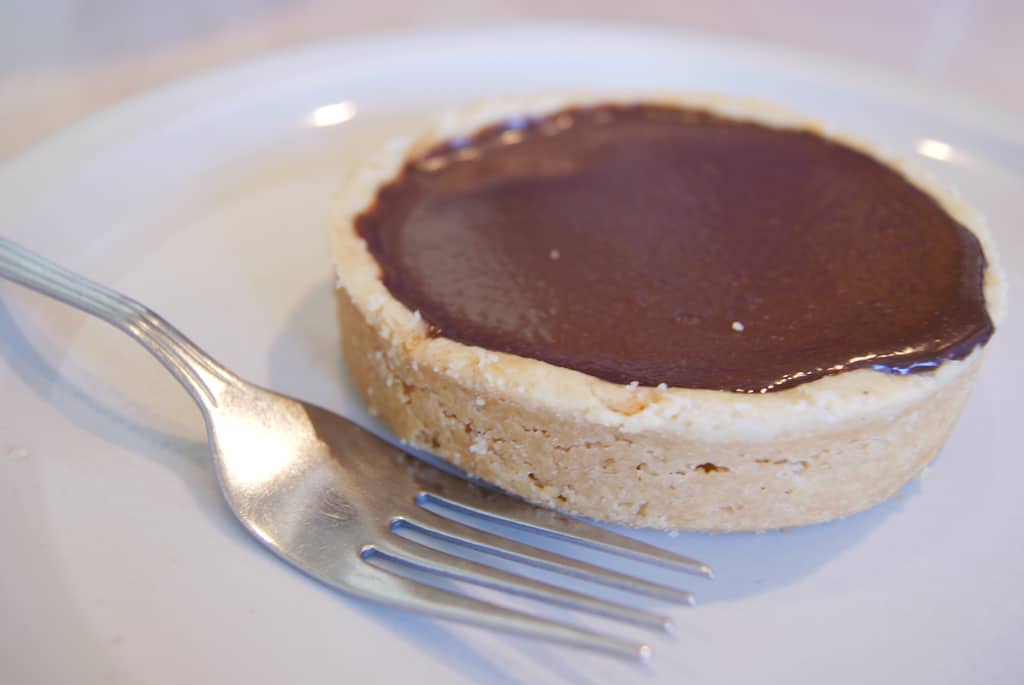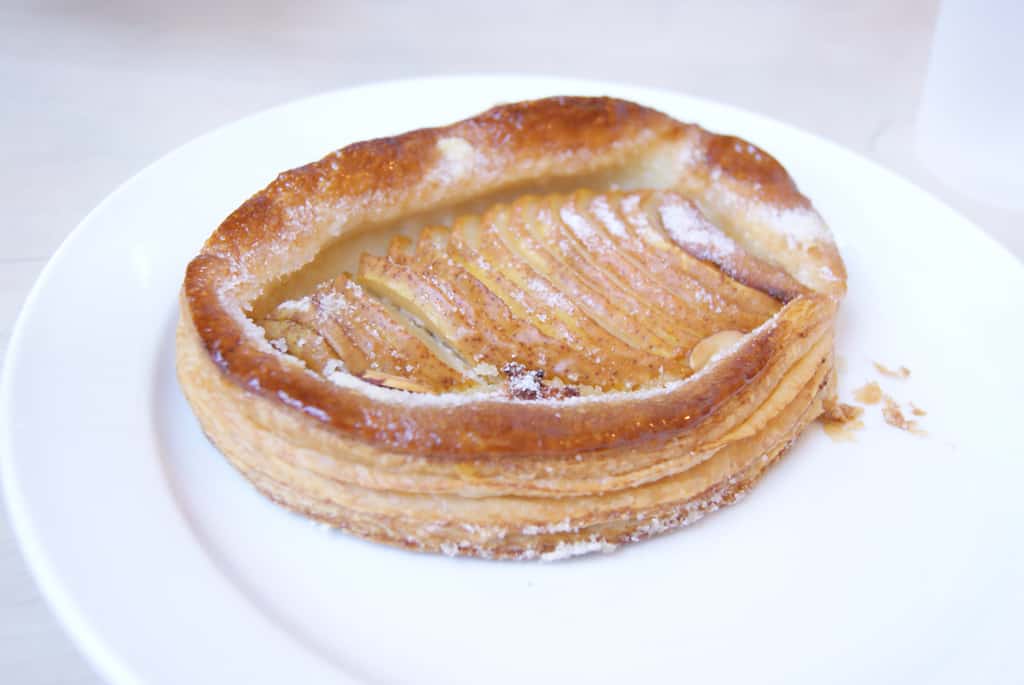 Seems like a really good place to go for brunch or lunch on a weekday.  Maybe even better when accompanied by a special someone!
Hope everyone had a good Turkey Day!!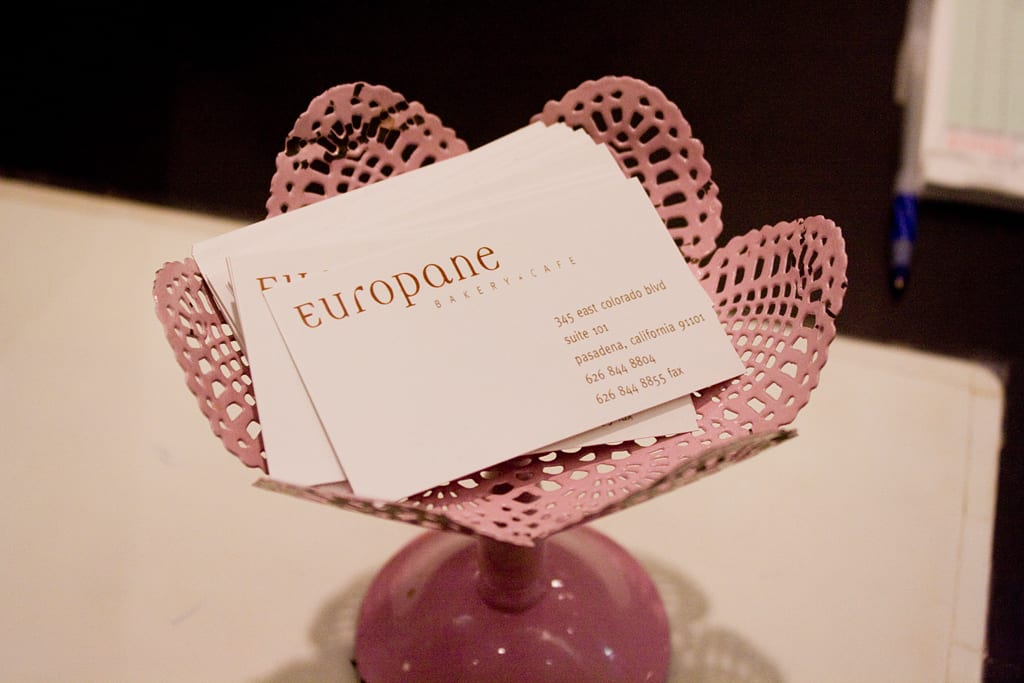 Europane
345 E Colorado Blvd
Suite 101
Pasadena, CA 91101
Map

or
950 E Colorado Blvd
Suite 107
Pasadena, CA 91101
Map