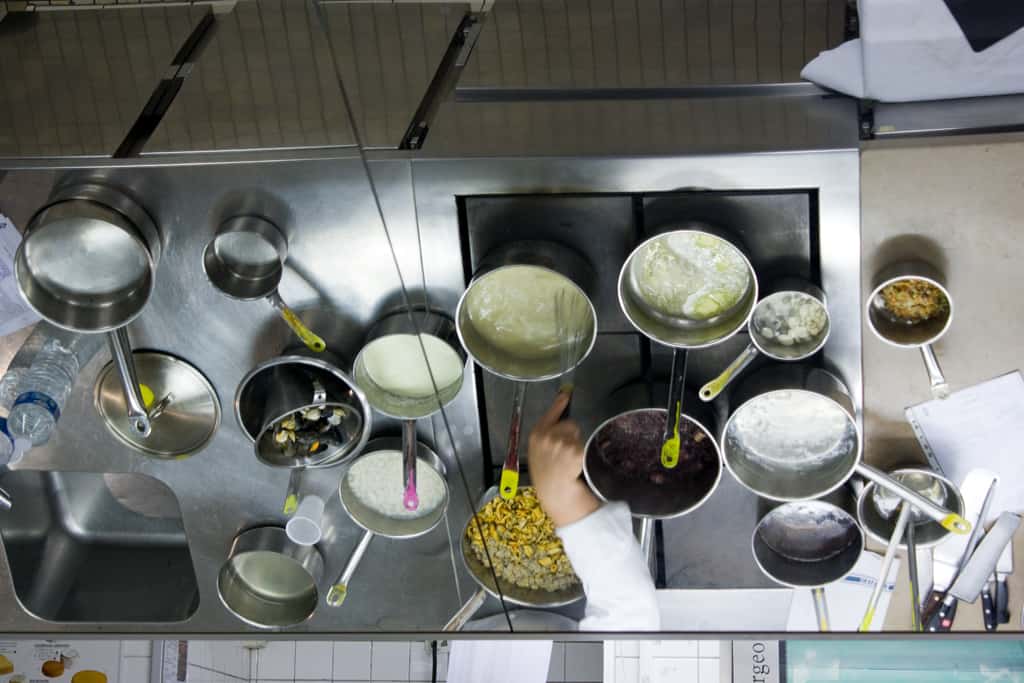 Intermediate has been moving at full speed, and here are my thoughts so far:
1. There are many different ways to cook poultry.
2. There are many types of food that can be stuffed.
3. Chefs like to use as many types of pots/pans/bowls as possible (extra credit: how many recipients are in use above?).
Lesson 1: Poulet Sauté Basquaise
After an amazing vacation, it was a bit hard to get back into kitchen mode.  Then first lesson was a bit tough, as it was one of the first times we had three different elements on the plate, but I think it was a good kick start to the semester.  Start tough!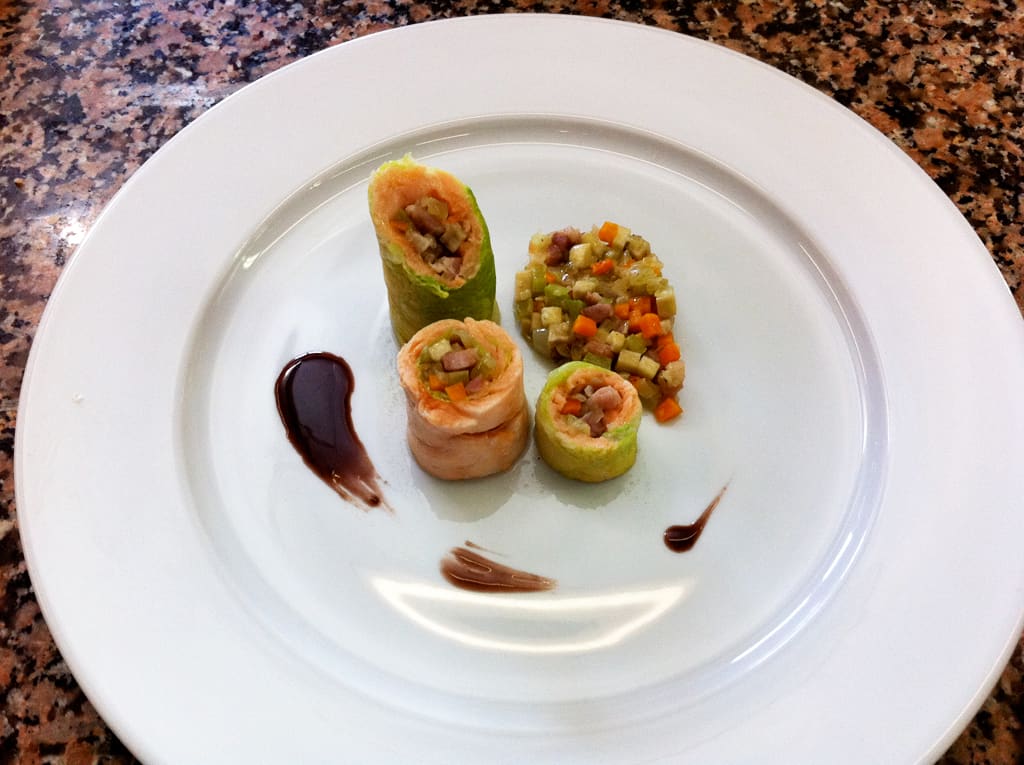 Lesson 2: Saumon Farci en Feuille de Chou Vert
This was the first of the many "stuffed" classes to come, but since it was the first I had a lot of fun with it.  I think this was the first time that I actually felt excited about my plating, but of course the chef didn't quite agree, haha. Nothing major, but he showed me that if I shifted the teardrop a few degrees outward it would open the whole presentation and it really did make the plate look 10x better.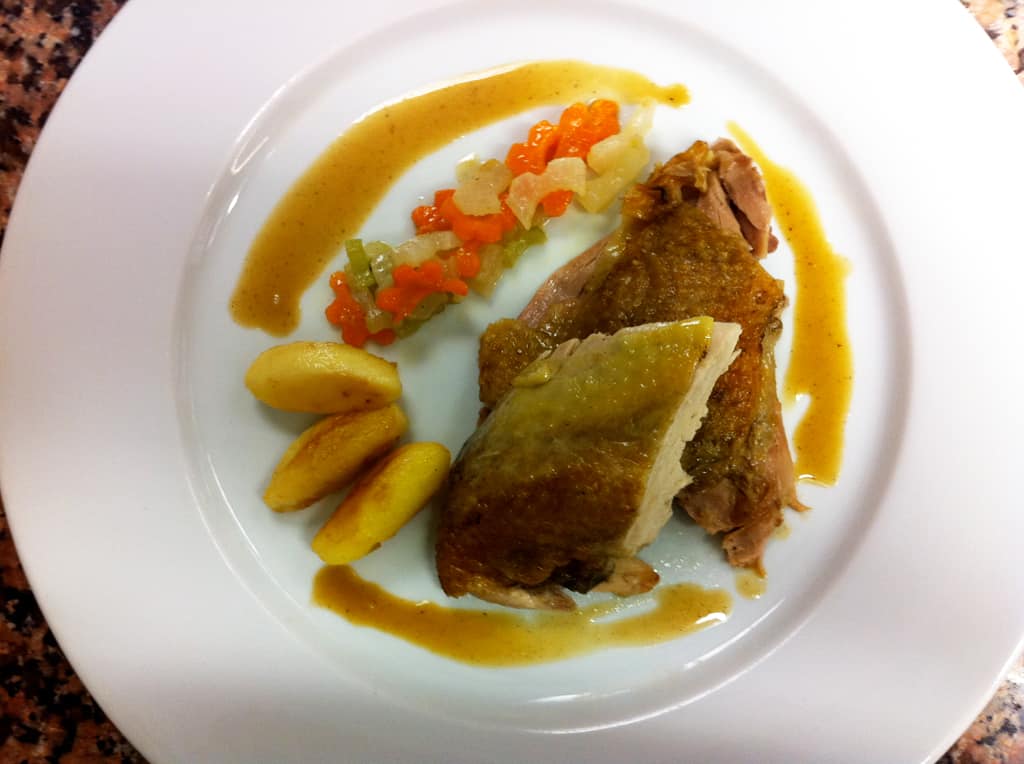 Lesson 3: Pintade Fermière Poêlée Vallée d'Auge
Guinea Fowl. Poultry #2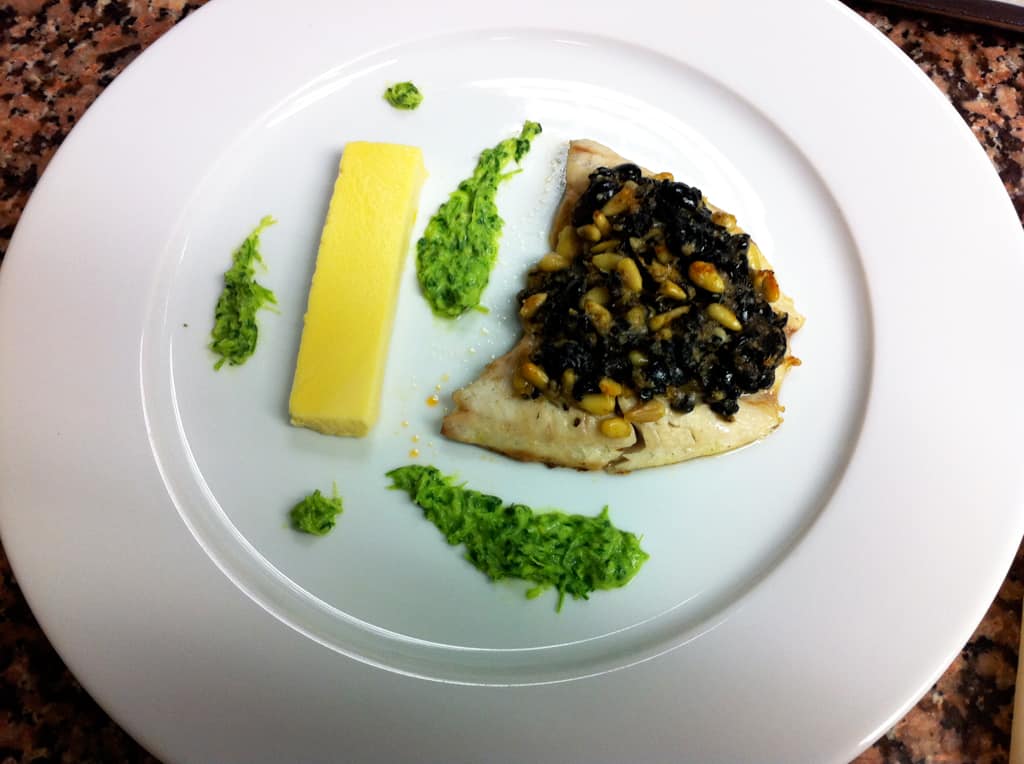 Lesson 4: Rouget Barbet, Gratiné à la Tapenade d'Olives, Royale d'Oignons, Sauce Émulsionnée à l'Anis Étoilé et Persil
Stuffing #2
Lesson 5: Poulet Fermier à la Façon de Gaston Gérard
Chicken. Poultry #3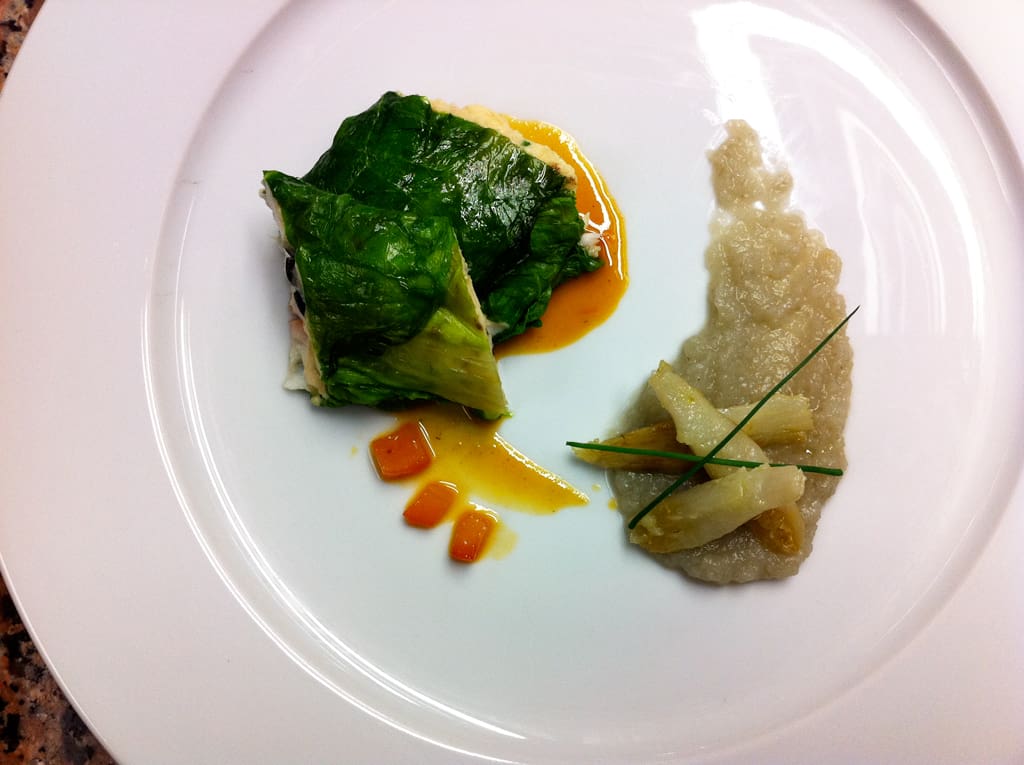 Lesson 6: Filet de Daurade Farcie à la Feuille de Laitue
Stuffing #3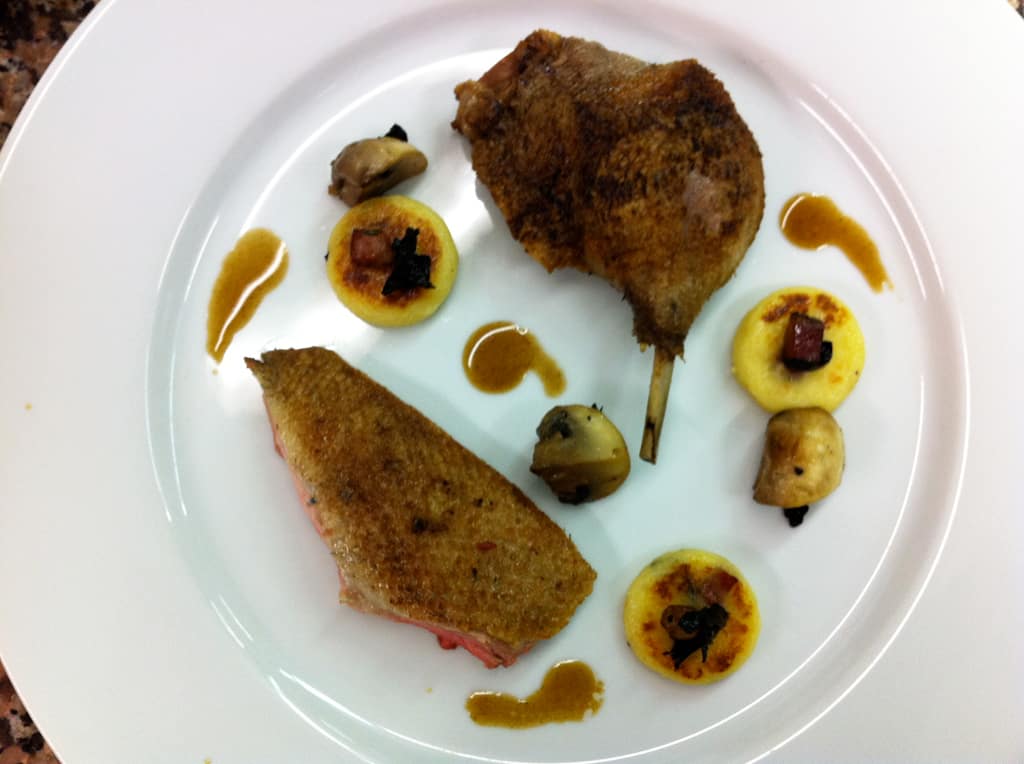 Lesson 7: Salmis de Canard en Cabouillade
Duck. Poultry #4
I've been trying to be more creative and modern with my plating, and this is where my "innovation" went wrong.  I had seen a picture of some super avant garde dish and tried to copy it, but totally failed.  The chef didn't like it either.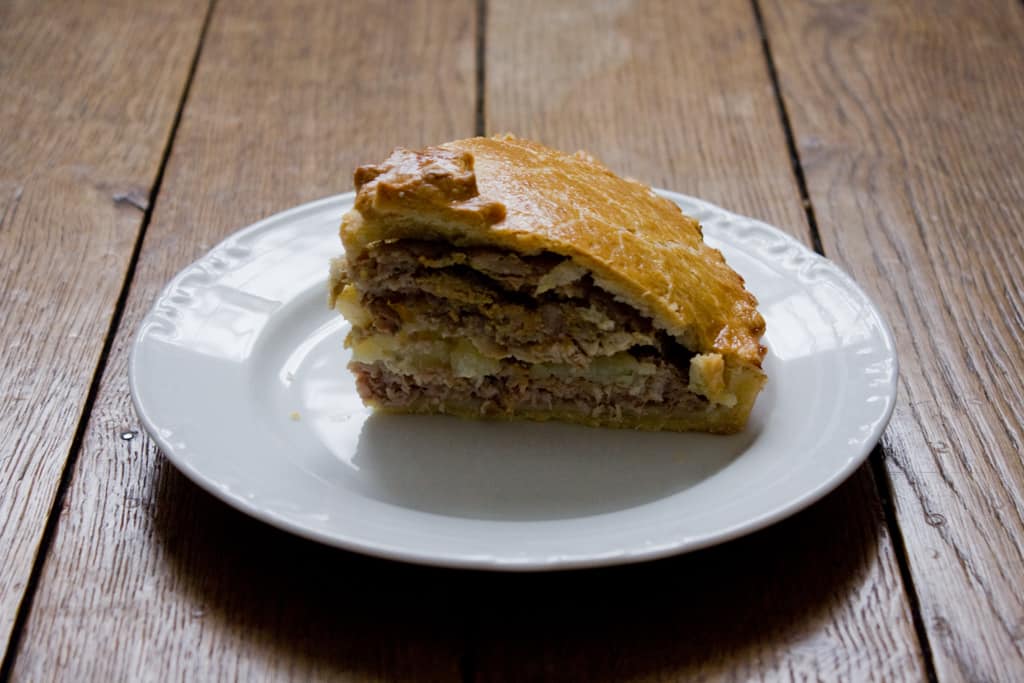 Lesson 8: Tourte de Pintade
Guinea Fowl. Poultry #5
Dough!!!  I really miss baking and making pastries.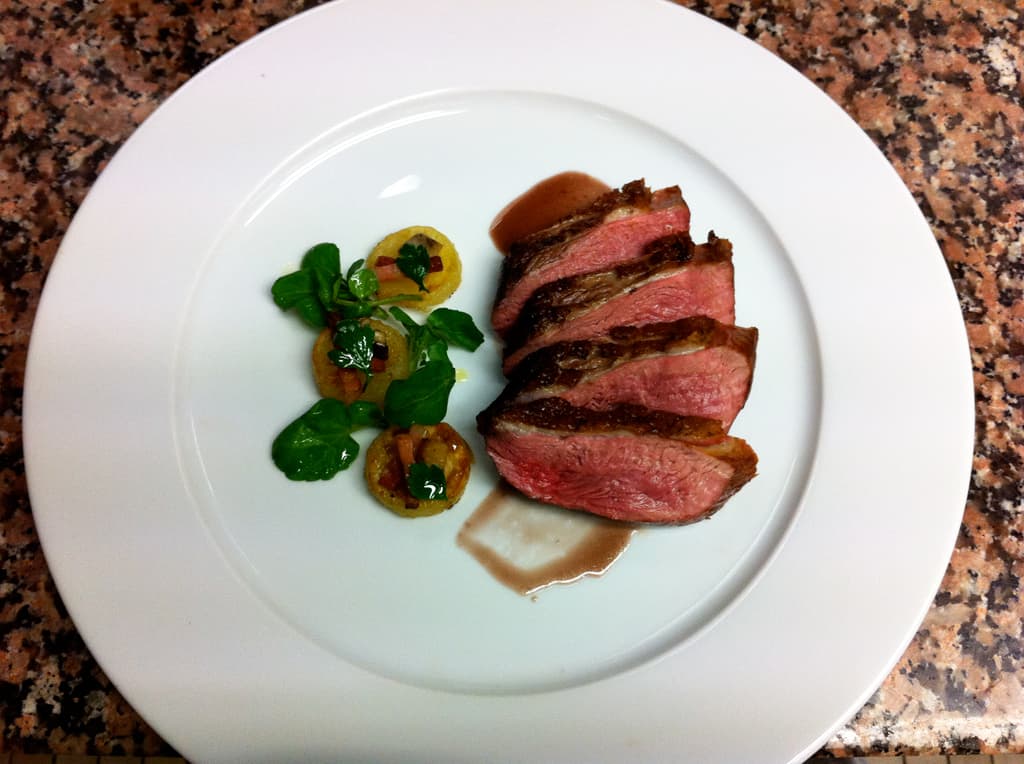 Lesson 9: Magret de Canard à la Bordelaise
Duck. Poultry #6
This was when I starting to feel like I was understanding how to plate.  There were still a lot of mistakes and improvements, but I felt like I was beginning to understand how to interact the components and express that relationship or feeling through the plate.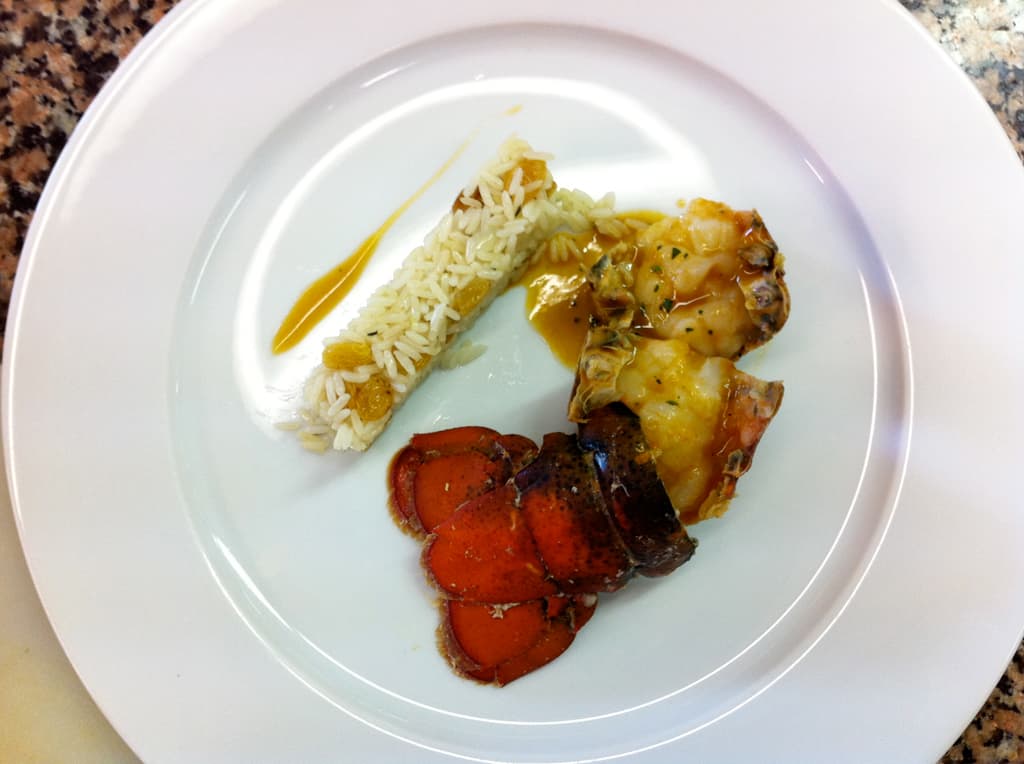 Lesson 10: Homard à l'Américaine
Finally something different!  I wish I had made this dish a week and half earlier.  I had a super embarrassing moment at dinner one night when I didn't know what homard was.  I felt so ashamed that I didn't know what lobster was in French!  Well, at least I'll never forget ever again.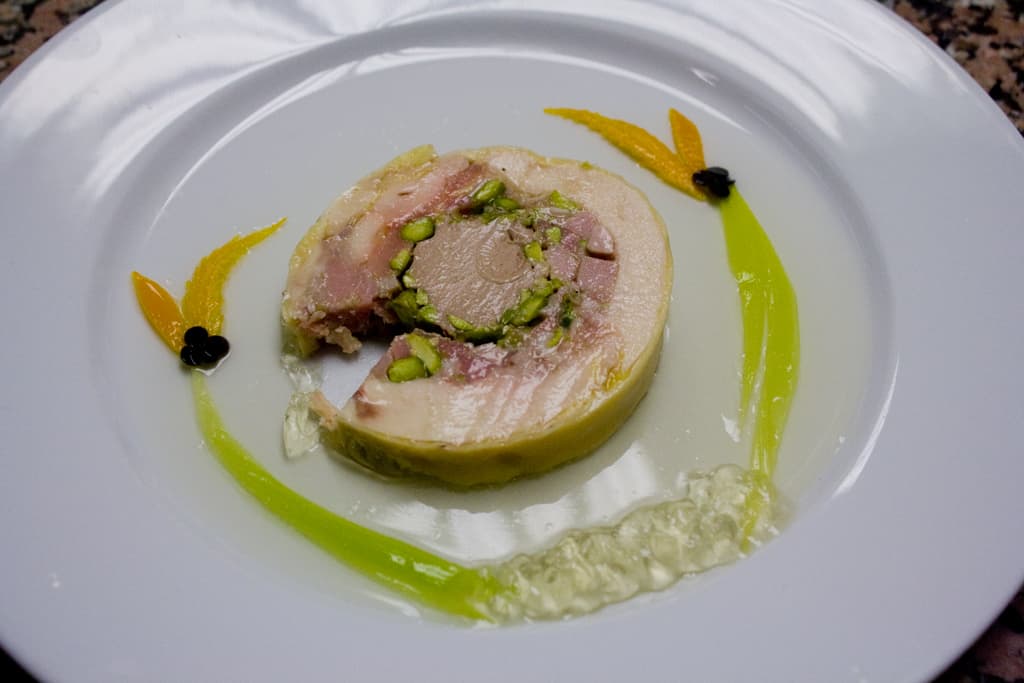 Lesson 11 & 12: Ballotine de Volaille à la Mousse de Foie Gras
Chicken, stuffed with pork and duck liver. Poultry #7.
Lesson 13: Truite Farcie Aux Morilles et Braisée au Riesling
Stuffing #4.
I heard this is a popular exam recipe.  Not too excited about it as trout is a very boney fish.  I doubled checked all my filets to make sure I had taken them all out, but of course, the chef finds a couple super thin bones in his gouter bite.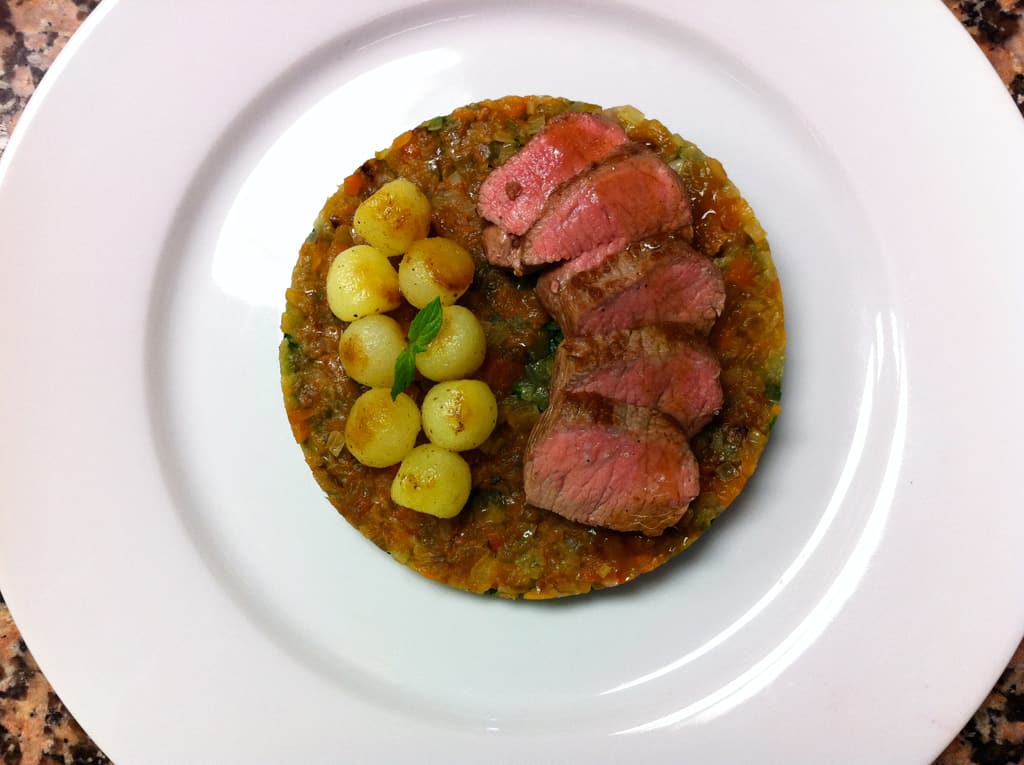 Lesson 14: Tian d'Agneau Cuit Rosé
Non poultry, non stuffing #1.