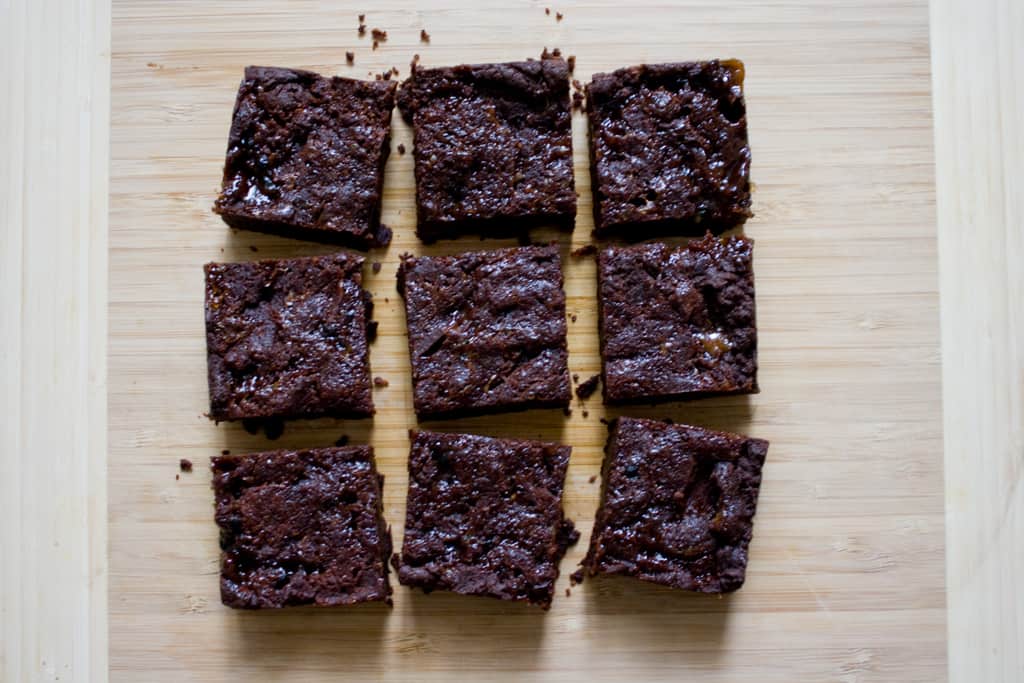 Aside from being a little homesick, it's also been hard saying goodbye to all the people I met during this past year.  Most of the friends I made are fellow students and/or similar globetrotters like myself, so leaving France has inevitably been around the corner.  Expected as it may be, goodbyes are always sad and a bit melancholy.  But to make the most of it for two friends, I decided to make some goodbye brownies for our farewell picnic.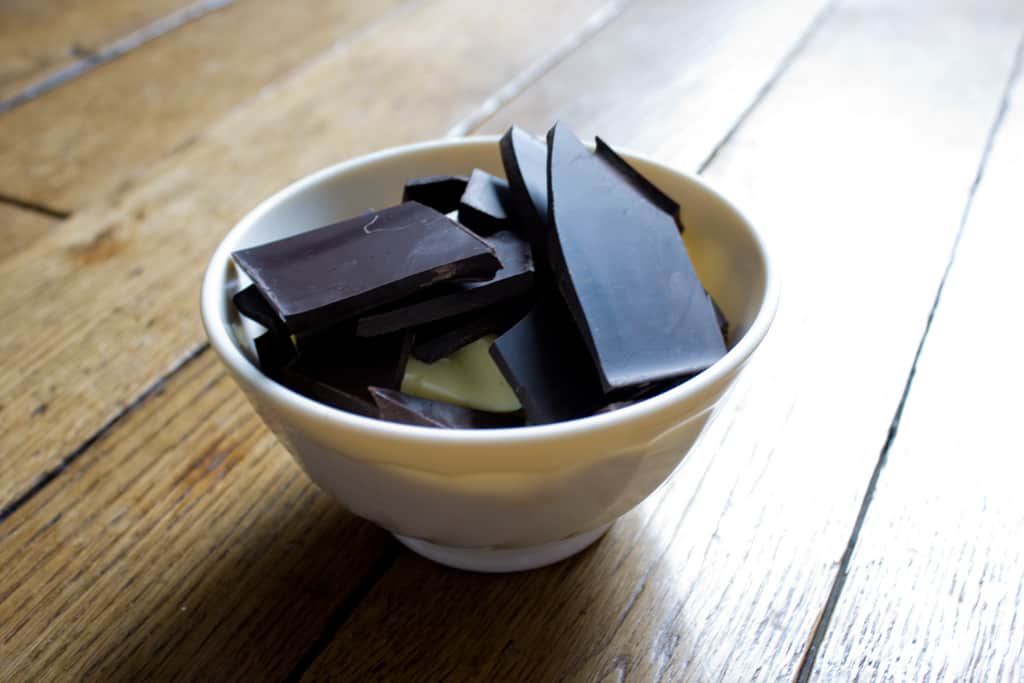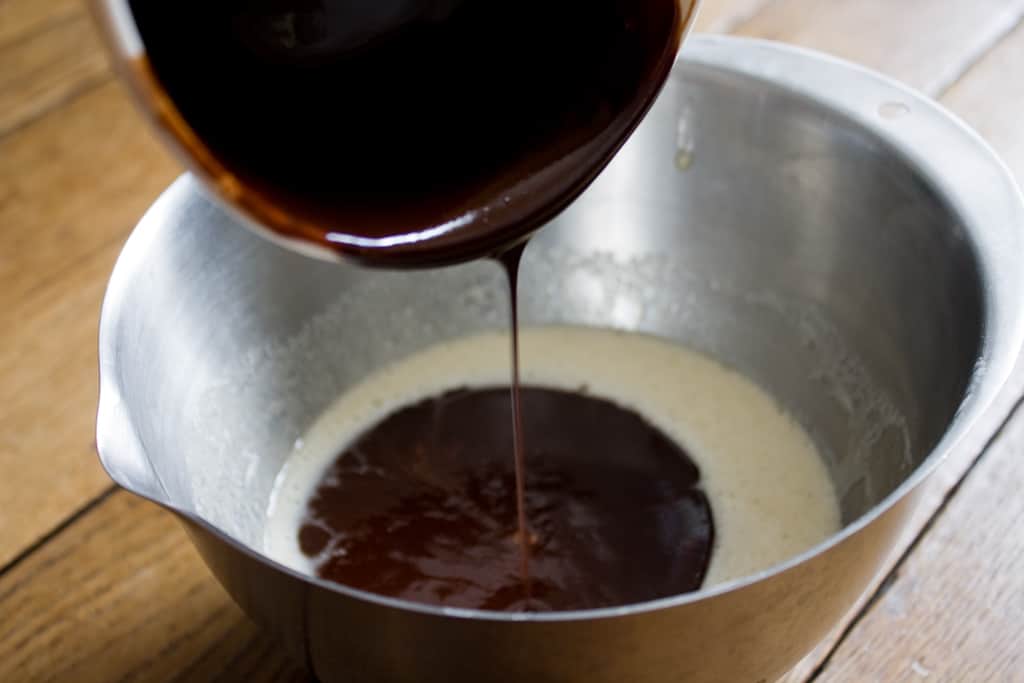 I rarely bake at home, which is why there have been a lack of recipes in the past twelve months or so.  But somehow, with the lack of pastry making going on in my life right now, I just had the urge to make something out of the unreliable, budget toaster oven I bought when I moved in.  I ended up over baking them a little, which I blame on the oven (but was it really??! haha), however I really liked the flavor combo of chocolate, passion fruit and toffee.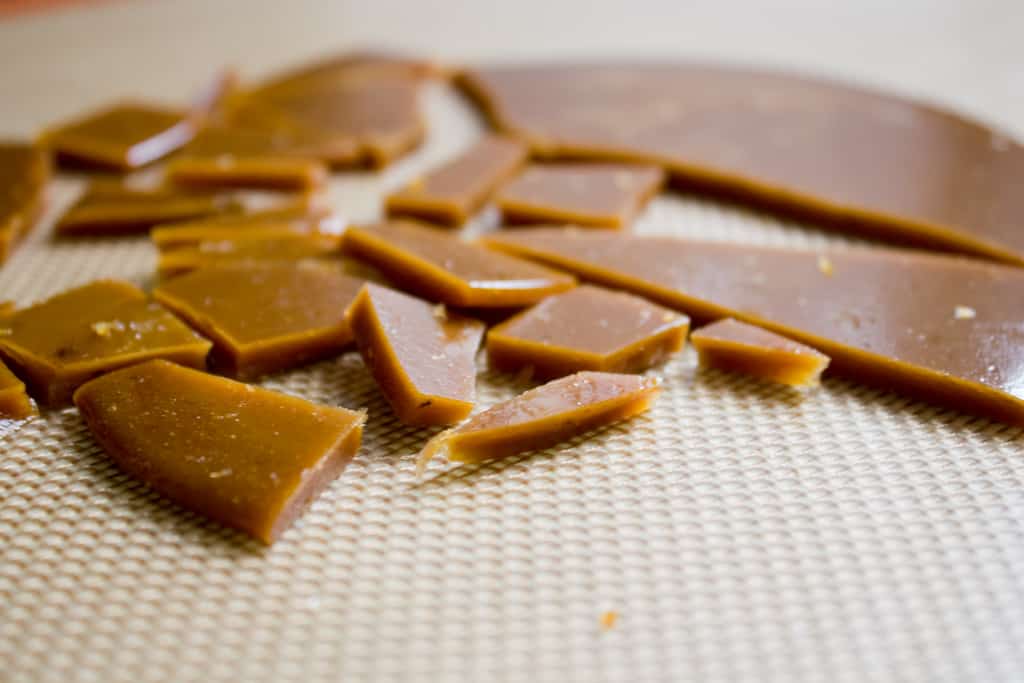 I adapted the recipe from London's uber popular and chic deli, Ottolenghi.  I ate there last summer when I visited London (which I never got to write about, sorry!), and wasn't disappointed with all the hype.  The original recipe called for apricot, banana, or raspberry jam, but I decided to use some of the Christine Ferber passion fruit jam I had instead. If you haven't heard of her already, Christine Ferber is a French jam maker who has been praised by both great chefs and bloggers for her outstanding quality and variety of confitures.  I always recommend her products to visitors to take back home or to give as gifts.  My personal favorite: the mango-passion fruit.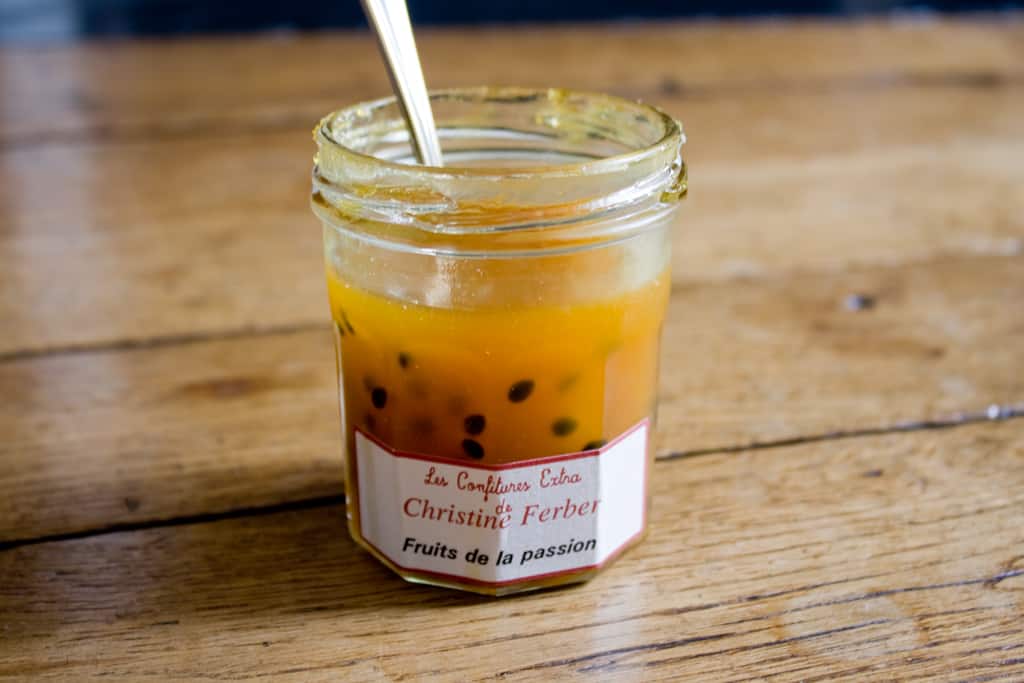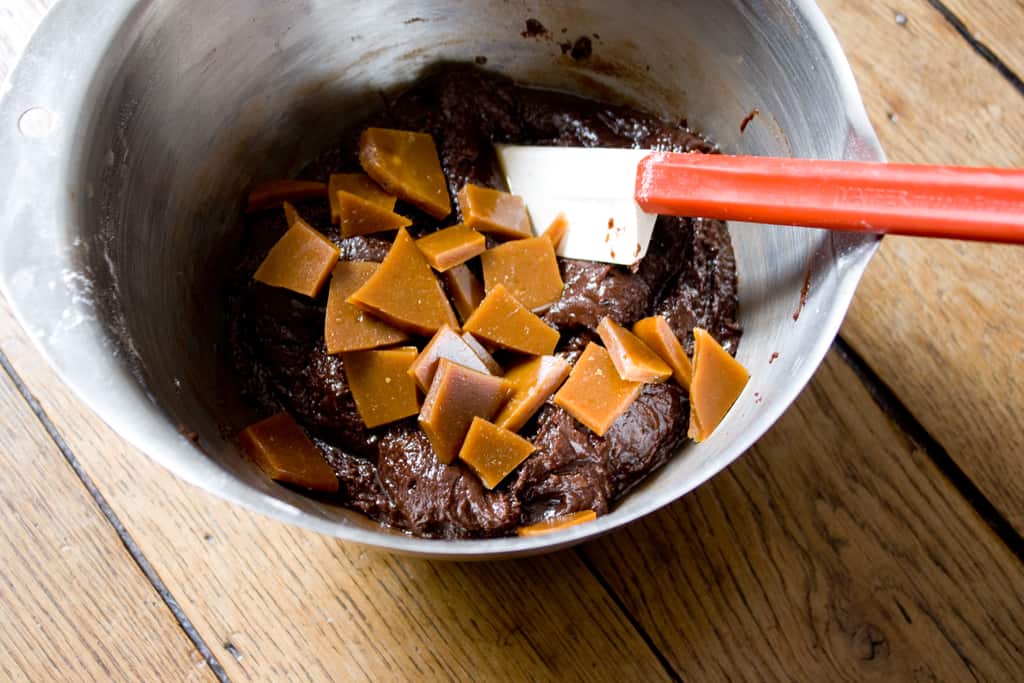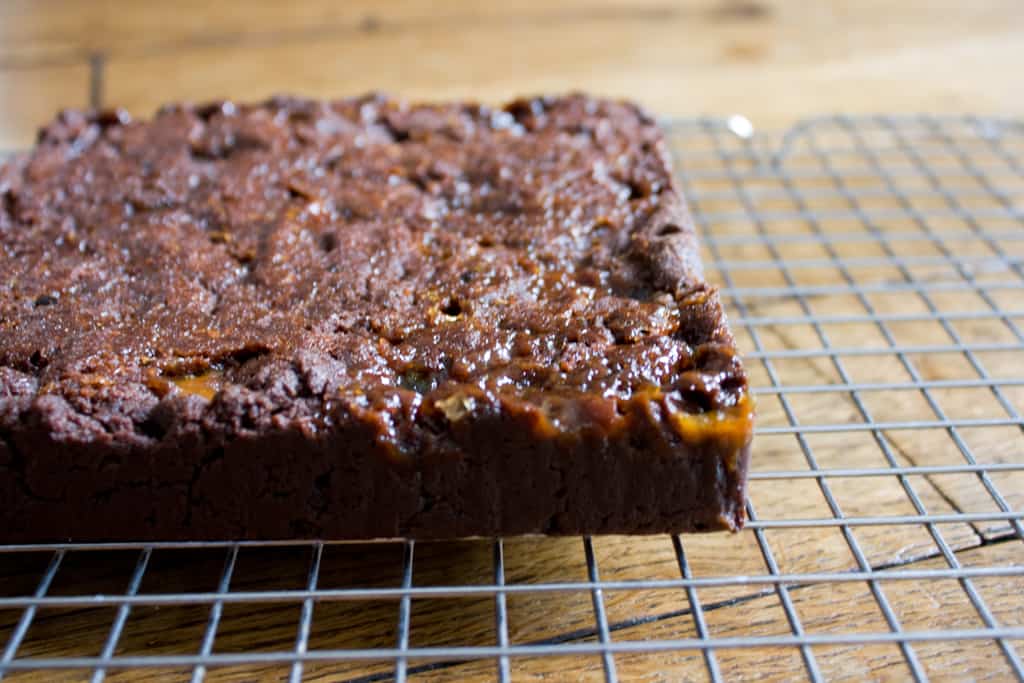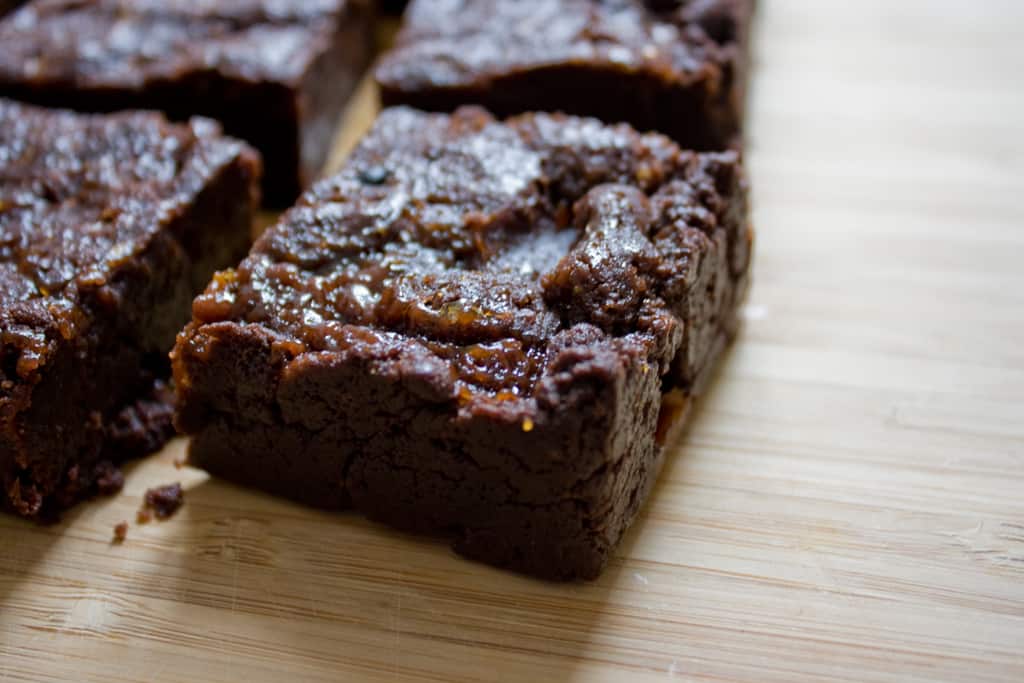 It's been a long time since I posted a proper recipe, so hope you enjoy it!
Goodbye Brownies with Passion Fruit and Toffee
Adapted from Ottolenghi
100 g or 7 tablespoons unsalted butter
140 g or 1 cup flour
Pinch of salt
150 g or 5.3 oz good quality chocolate
1 egg
110 g or 1/2 cup sugar
1 tsp vanilla extract or pinch of vanilla powder
70 g or 2.5 oz jam*
Toffee
25 g or 2 tablespoons unsalted butter
75 g or 1/3 cup sugar
Prepare a silpat or parchment paper for toffee. Place butter and sugar into a small casserole and cook over medium heat.  Stir continuously with a rubber spatula or wooden spoon.  The mixture will split, but once it come back together and has turned a nice golden caramel color, pour onto silpat or parchment paper.  Leave until set.  Once hard, break into bite sized pieces.
Preheat oven to 170 degrees C or 340 degrees F.
For the brownies, prepare a square baking mold (mine was 16cmx16cmx3.5cm) by brushing it with softened butter then line with parchment paper. In a bowl, sift the flour and salt together. Melt butter and chocolate in a bain marie or water bath, or in the microwave.  If using the microwave, use short 10 to 15 second intervals, mixing in between, to insure that the chocolate doesn't get overheated. In another bowl, whisk the egg, sugar, and vanilla until just combined. Fold in the melted chocolate and before it is fully incorporated add the flour.  Lastly, fold in the jam and toffee bits. Pour into mold and bake for approximately 15 minutes.
Cool completely before removing from mold. It can also be chilled, which will help when cutting.
*I used a very runny jam, which I liked because it flavored the whole batter, but you could also use a chunkier jam and roughly fold it in to create pockets of jam in the final product.