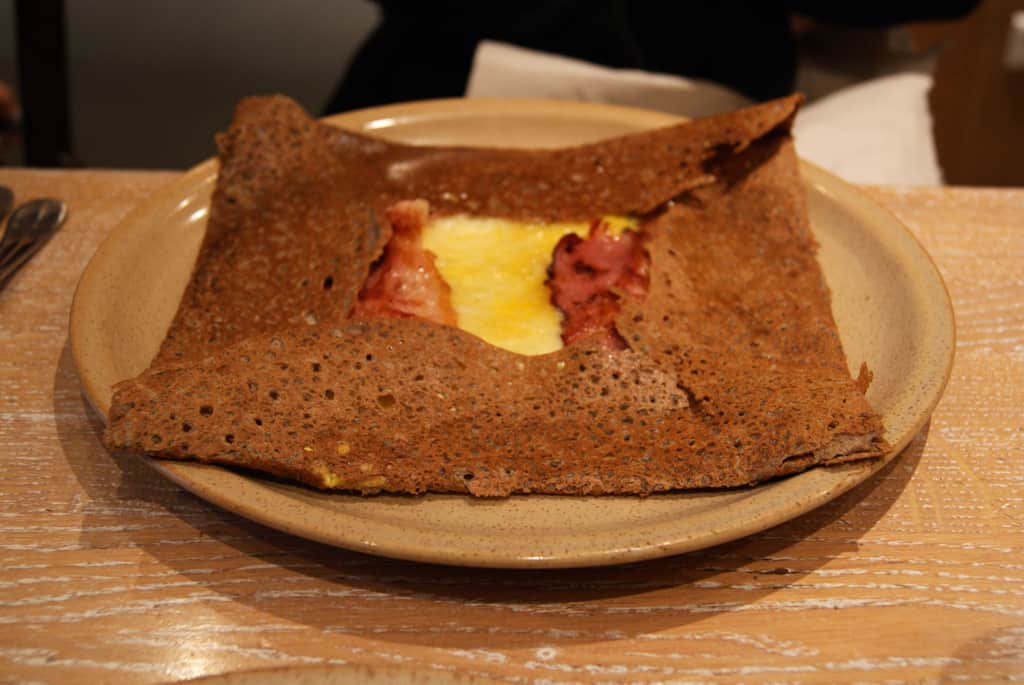 One of my favorite restaurants to take visitors in Paris is Breizh Cafe.  It captures all the best and quintessential French qualities in one place.  Breizh is located in the Marais, which is one of the most dynamic and vibrant districts in Paris.  They make crepes (very French) with the best ingredients (Bordier butter, debated to be one of the best beurres of France).  They're open on the weekend (but closed Monday and Tuesday) and the service is quite friendly (both rare finds in Paris!).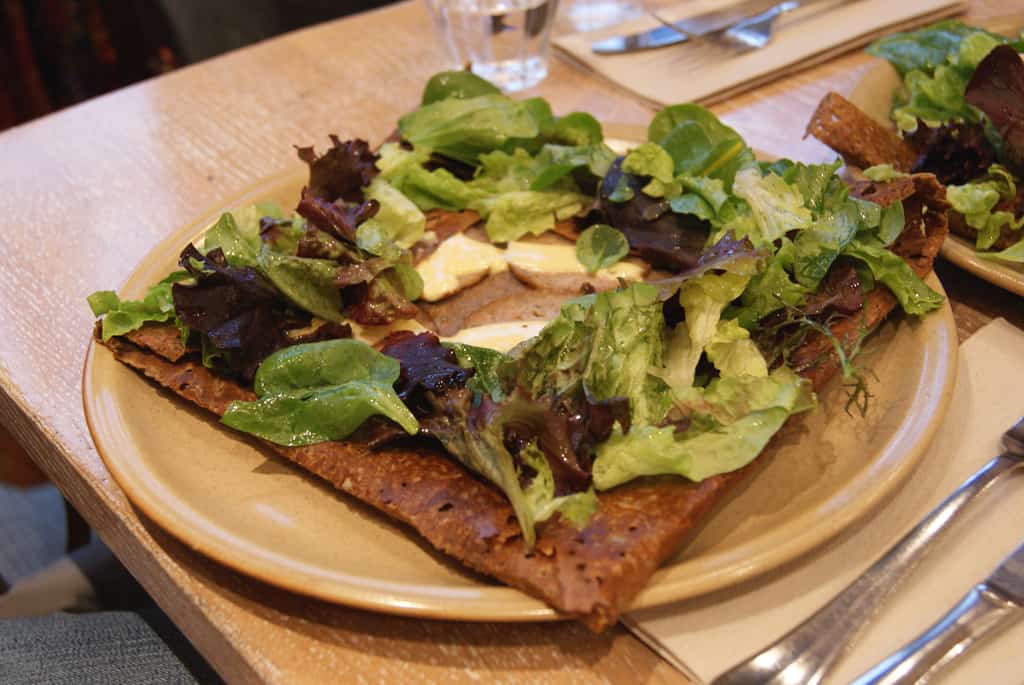 Although crepes are made in all parts of France, they originally come from Bretagne, or Brittany located in the north west, which is also where the owner comes from.  The breton and Breizh specialty is the galette, crepes made with buckwheat flour.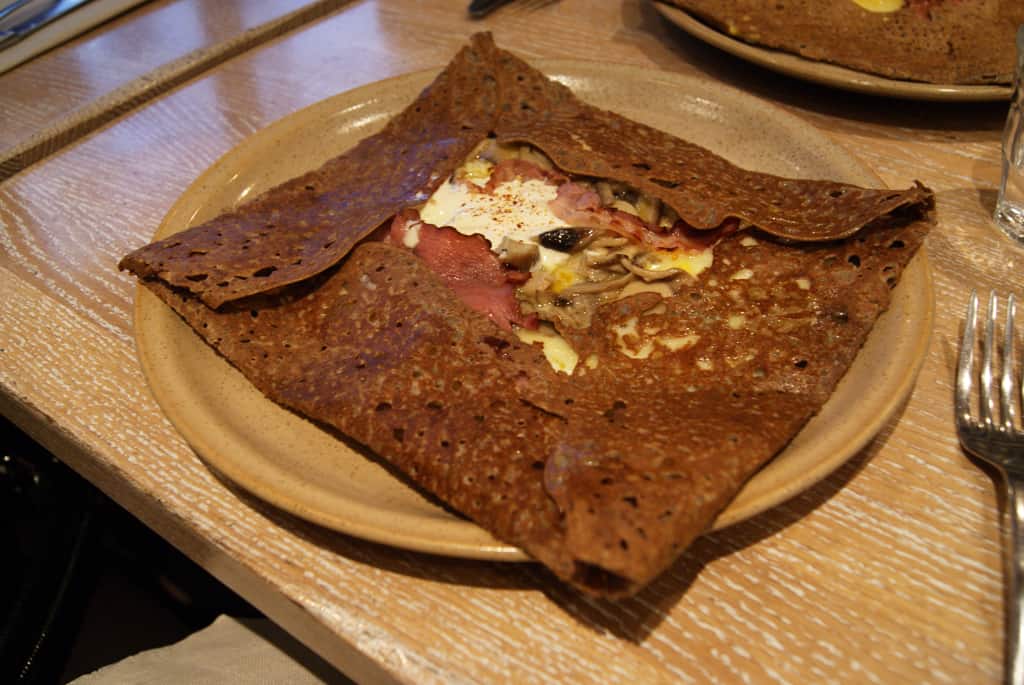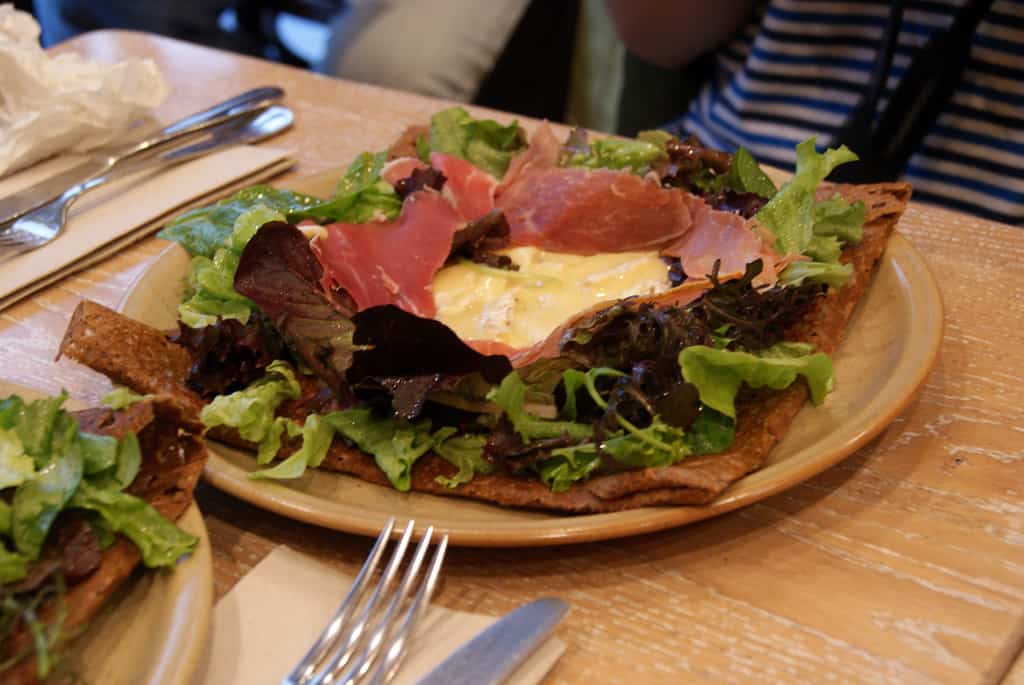 I've been here a number of times and all the different dishes I've ordered have been successes.  Their crepes are slightly different from the better known white flour version.  I don't prefer one over the other, but there is something a bit more profound and complex about galettes.  The subtle nuttiness of the buckwheat flour adds a nice depth to such a simple dish. At Breizh the edges of the galettes are always crispier than the center, which I find is an interesting contrast in textures. I can't remember the names of each of the dishes we ordered, but the menu does a good job of listing the components of each crepe.  Anything with cheese, mushrooms, or caramelized onions is always a winner with me, but there are tons of other combinations that are equally noteworthy.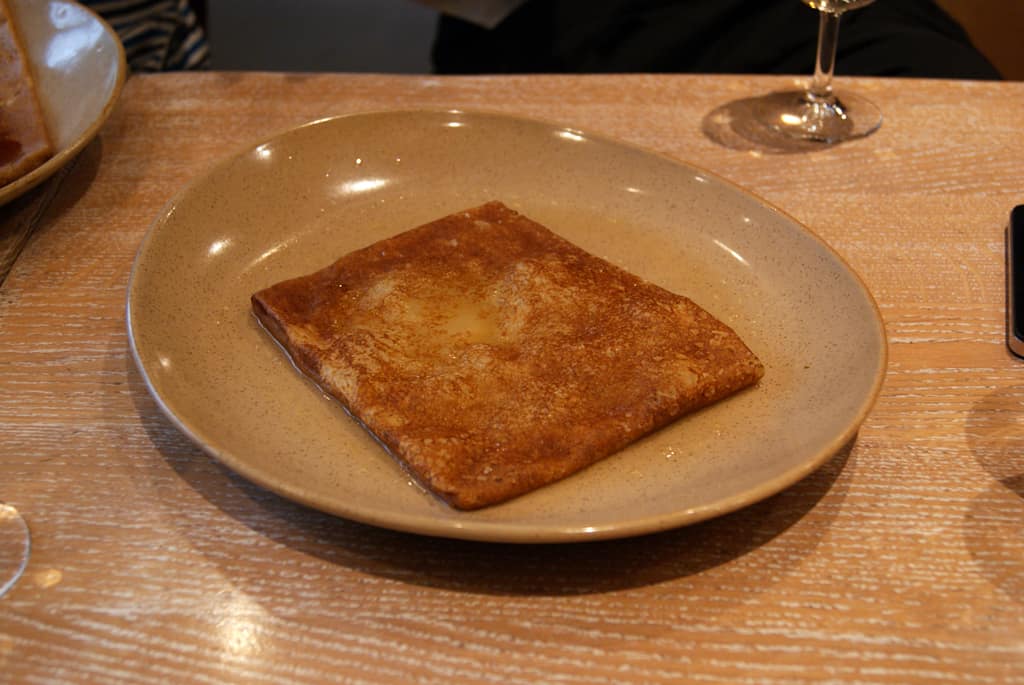 The dessert crepes are also excellent.  My personal favorite is the banana, caramel, and vanilla ice cream galette, which by no surprise is popular with most everyone I know. I've also tried the flambeed varieties (pictured above) and ones with different fruits, but the banana caramel one is hands down the best.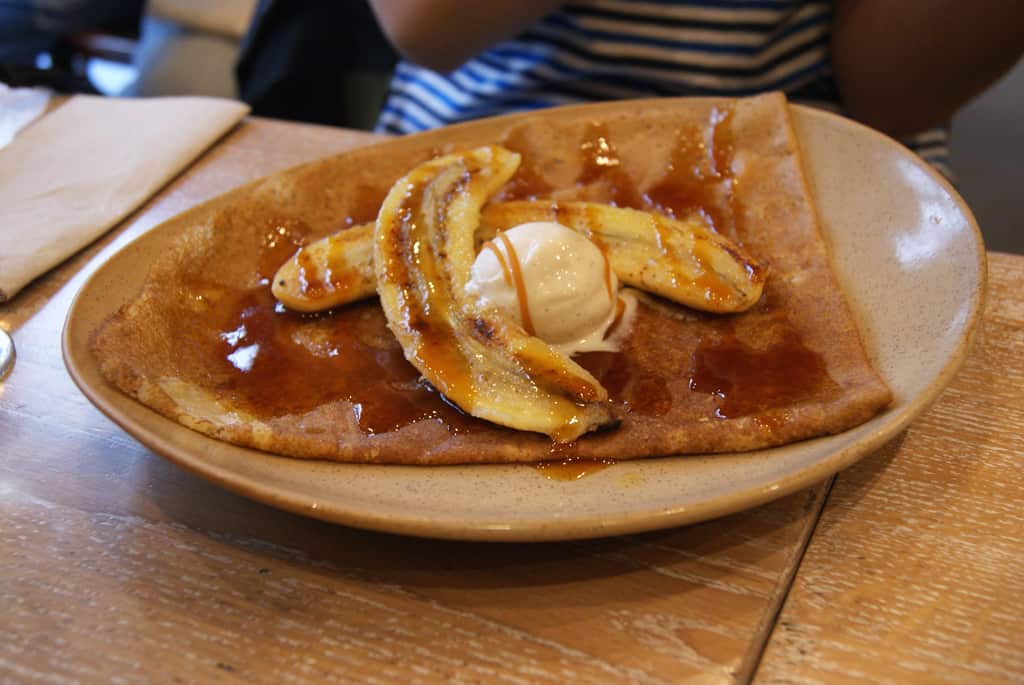 At the end of the meal, little morsels of caramel are handed with the bill, which only adds to the sweetness of this restaurant.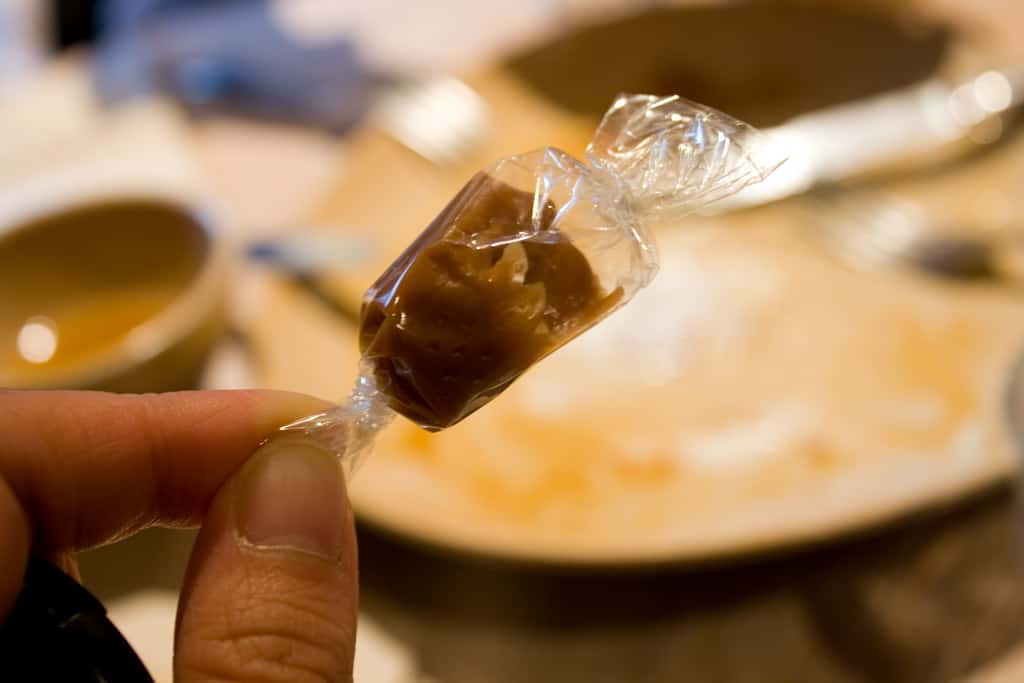 Breizh Cafe
109 Rue Vielle du Temple
75003 Paris
M° Saint-Sebastien-Froissart
Map