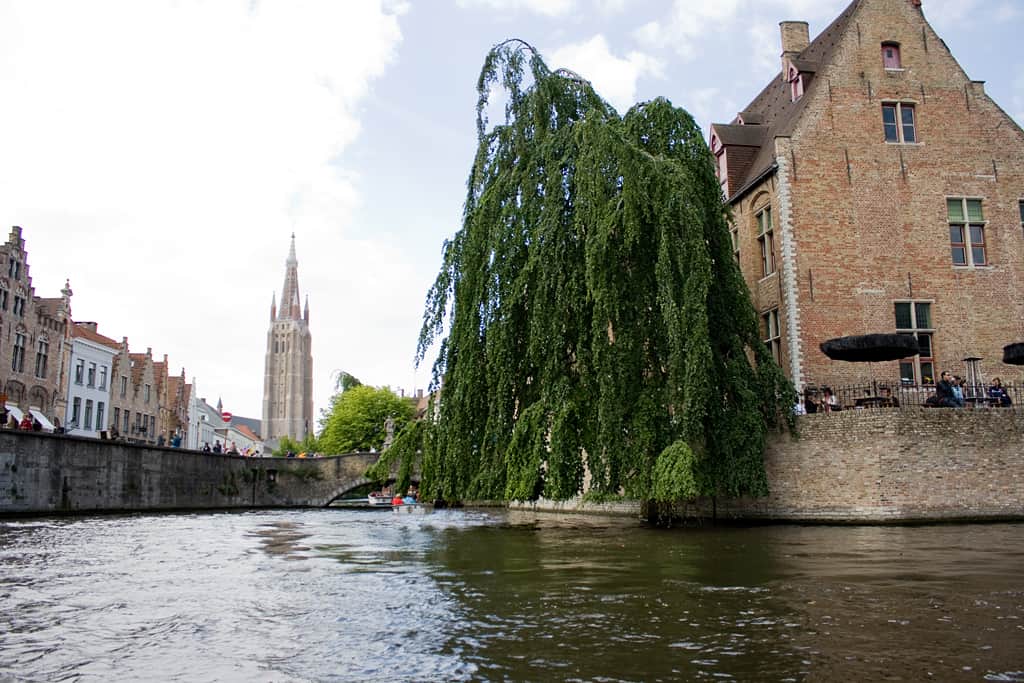 Despite the ridiculous amount of chocolate shops in Belgium, we (my sister, her good friend, and I) actually spent more time overindulging in frites, mussels, and beer.  Some of it was good and some of it was bad, but coupled with all of the sites and good company, the overall experience was wonderful.
Upon our arrival in Brussels, we had lunch at a brasserie on Place du Grand Sablon, a quiet square with a nice garden and a string of good chocolate shops (including Pierre Marcolini).  It was a great place to start our trip because the food was good and the service very friendly.  We ordered: a fruity beer, which I can't remember the name of, mussels cooked with white wine, a roasted vegetable pasta, a goat cheese and jambon salad, and a side of frites with mayo.  Although fries are generally called french, frites actually come from Belgium.  While the "french" kind are generally thin and small, Belgian fries are bigger with an almost geometrically square/rectangular shape.  The meal was quite excellent, except the noodles in the pasta dish which were overcooked.  The fries and mayo combo were a revelation.  I have this weird relationship with mayo where I think I hate it but every time I have it I love it.  Maybe I had really awful, processed mayonnaise one time or maybe it was an ex boyfriend that absolutely detested it, I'm not sure.  I just know that I need to switch something in my brain to help me recognize mayo as a like!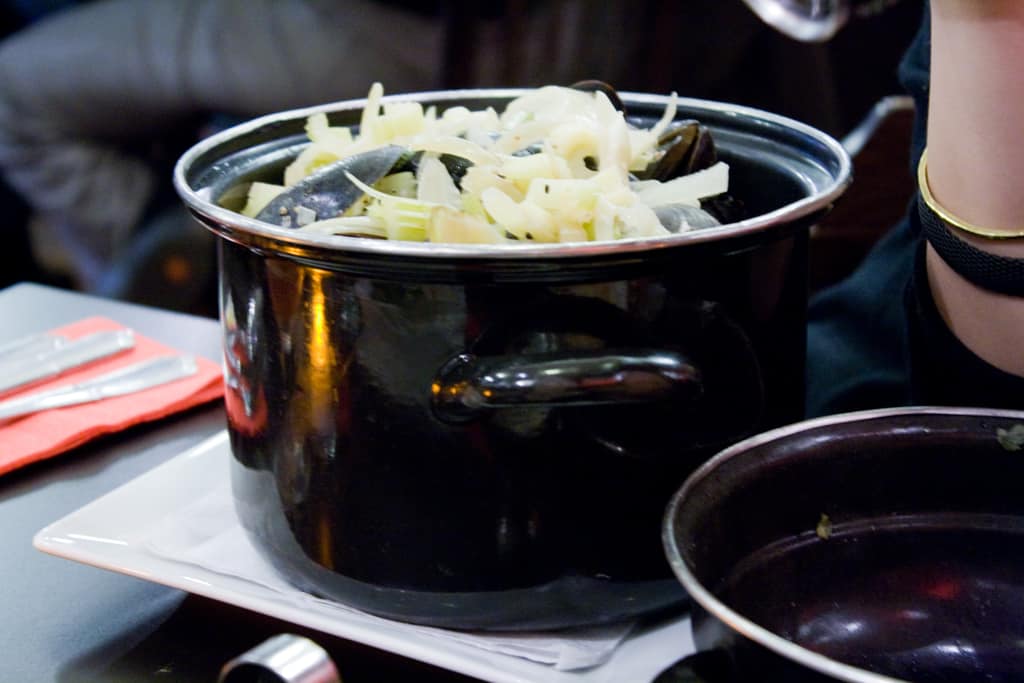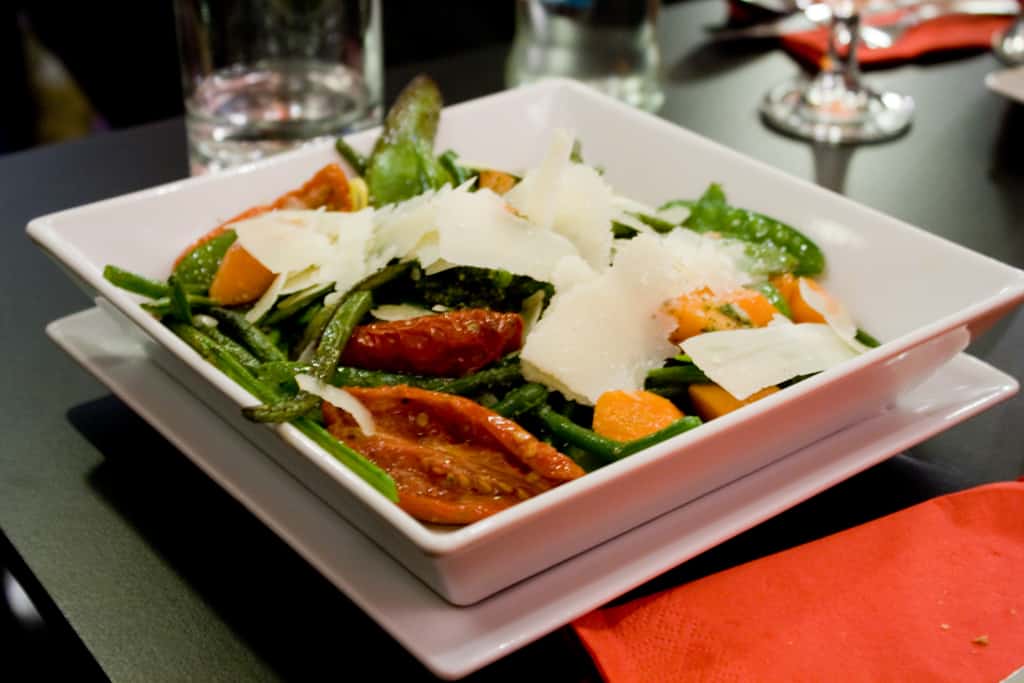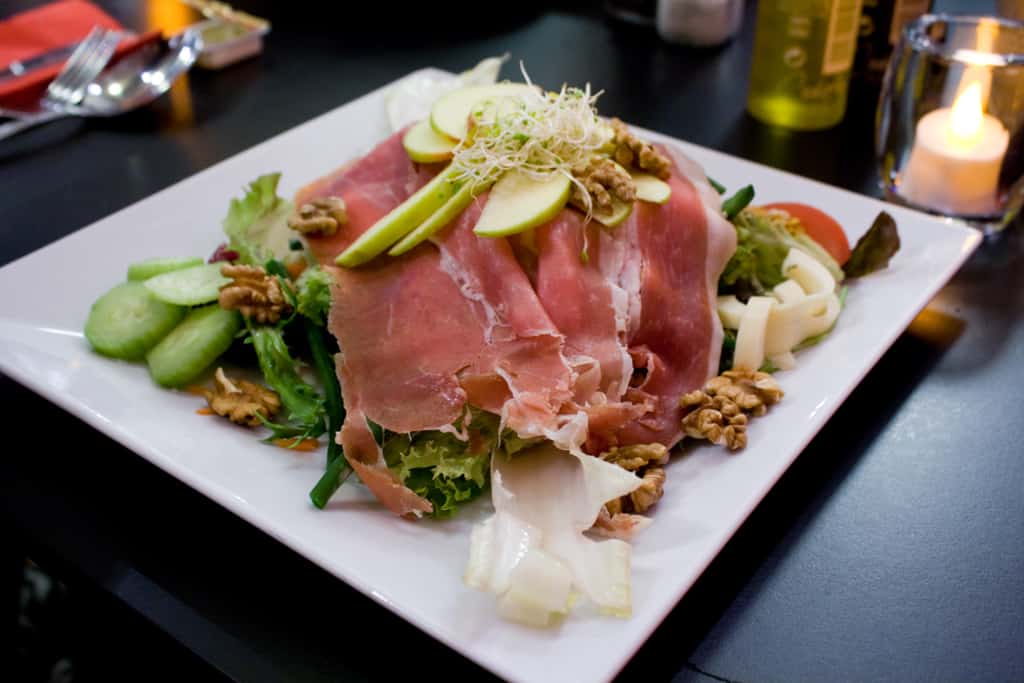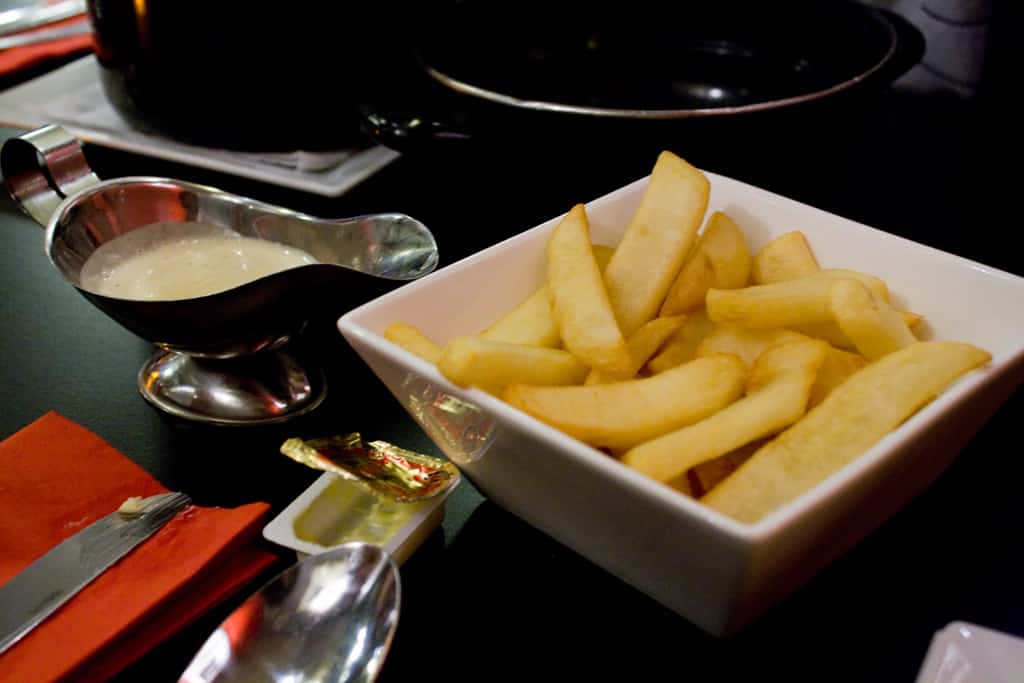 Another great lunch was at L'eau Chaude.  The name translates to "hot water" and comes from a quote that says that everything is sold in les Marolles, even hot water.  Les Marolles is where the big, daily flea market is held on Place du Jeu du Balle.  I didn't see any hot water being sold, but it truly has an eclectic mix of old antique junk/stuff.  Everything from old photographs and postcards to jewelry and chemical beakers.  My sister and I really enjoy these markets (read her post on it here!), but it can be quite tiring, so it was nice to stumble upon this cute cafe-restaurant not too far away from the square.
To drink we had an artisanal Brussels beer called Zinnebir.  Very light, refreshing, and ever so slightly sweet, I thought it was a good choice.  We also ordered a flat Kriek, a sweet cherry beer without fizz.  Because there was no carbonation, it almost tasted like a dessert wine. To eat, we had the smoked fish plate, spirelli pasta with tomatoes, zucchini, and mozzarella, and an order of a Brussels cheese called Ettekees. The smoked fish plate was excellent.  There was a good selection of salmon, herring, and halibut which we ate with really nice bread and butter.  The pasta dish was under seasoned.  It could've used a saltier cheese or some extra spice. The Ettekees cheese was surprisingly quite strong.  Usually I'm in the "the smellier the better" camp, but not for this one.  The strong, fungal smell actually translated into a taste, which was way too much for me.  It was no wonder that the portion size was so small.  Three big stomached girls couldn't finish even that teeny amount!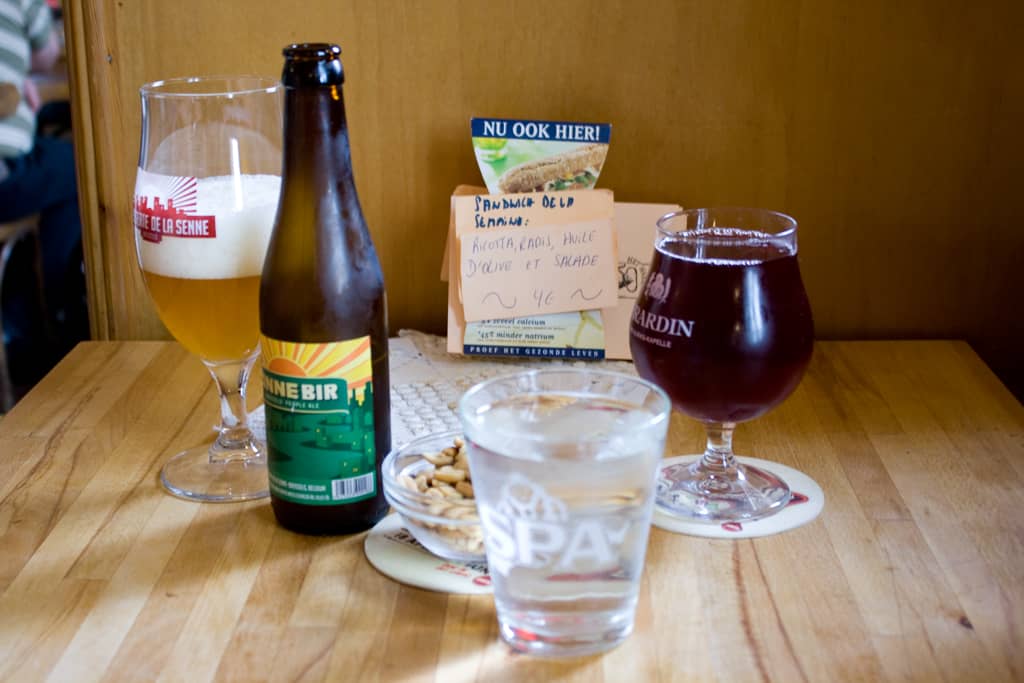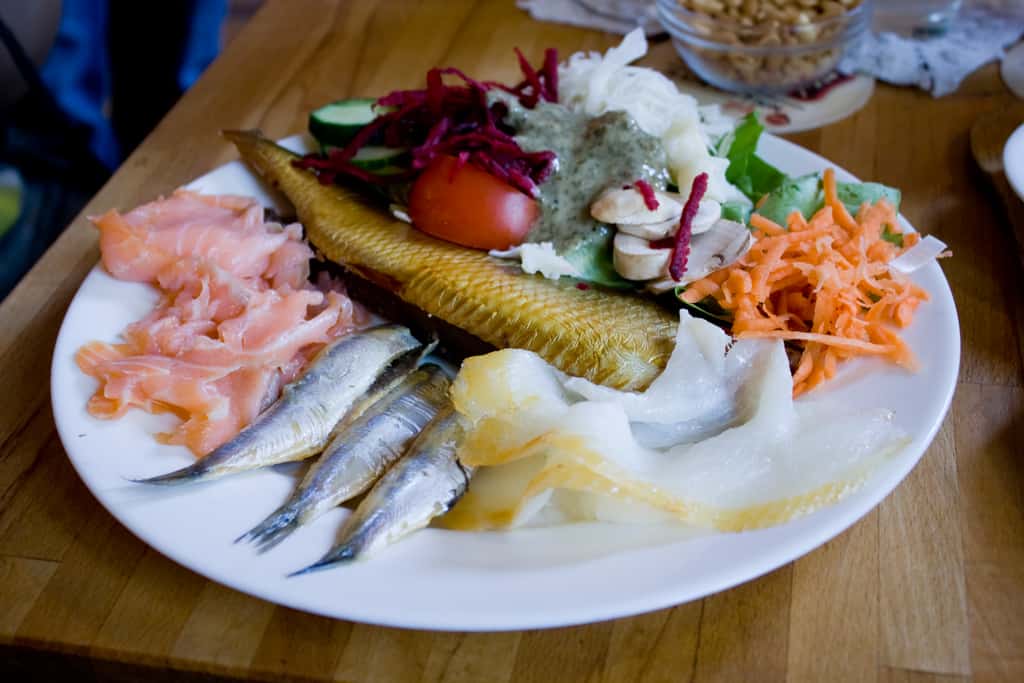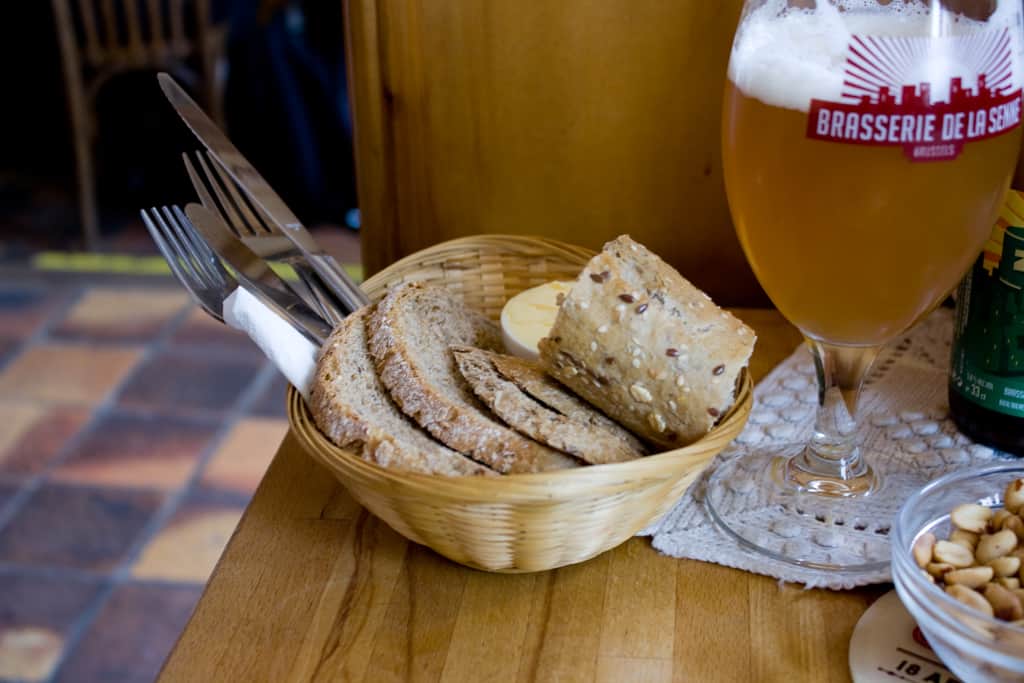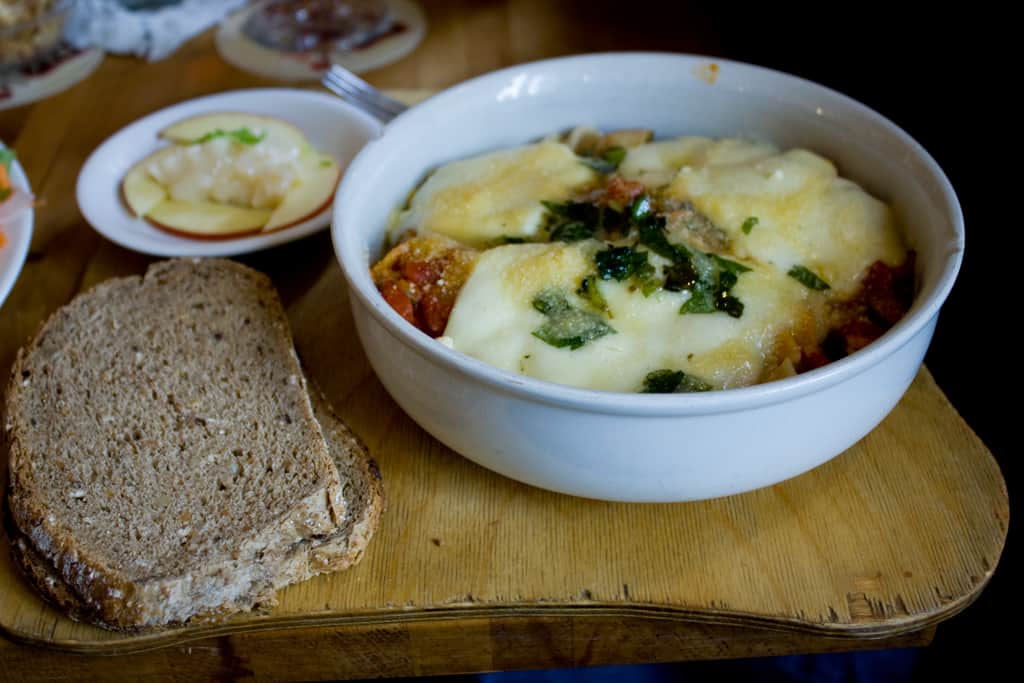 Street food is almost always a winner wherever you go.  The best fries we had were at a random shop near Grote Markt in the center of town.  We had them with an Andalouse sauce, which is mayonnaise mixed with tomato paste and a variety of other spices.  I think I prefer just plain mayo or ketchup, but it was nice to try something different.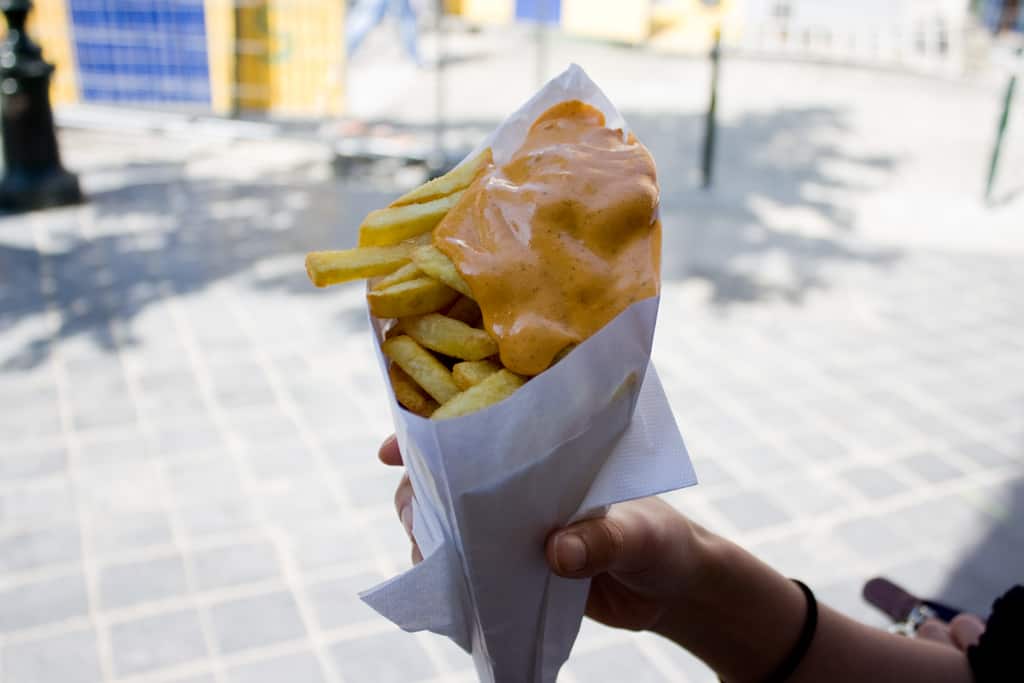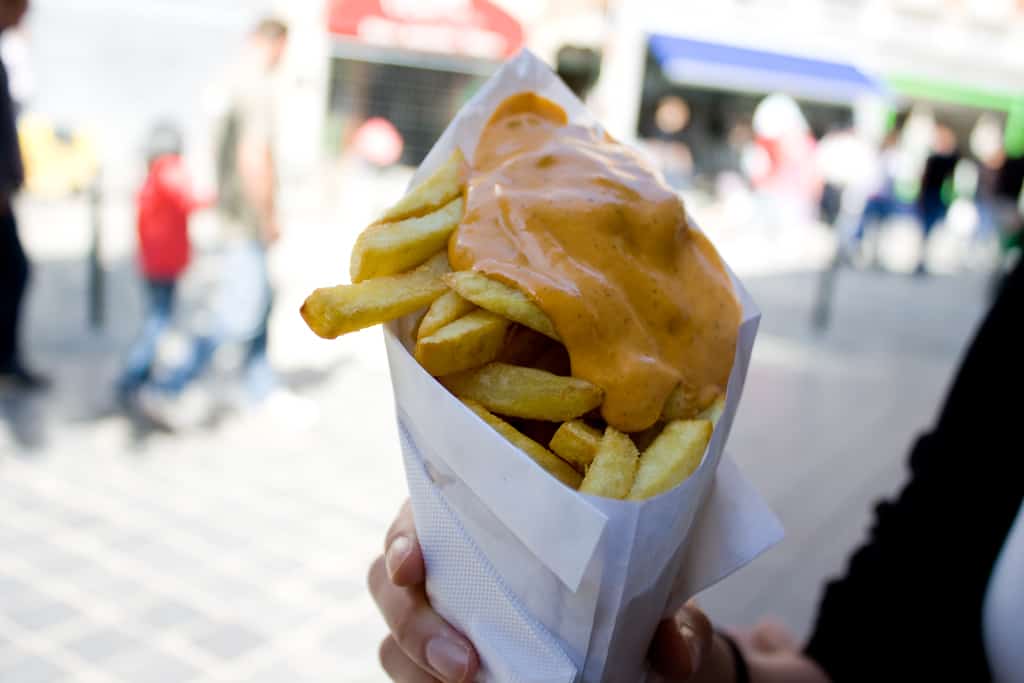 Waffles are also quite famous in Belgium.  There are actually two types of waffels: Brussels and Liege.  The Brussels waffle is square and lighter, while the Liege one is ovular and more heavy.  I like the Liege variety better, because it's denser and sweeter.  The batter is mixed with crystal sugars which melt and caramelize when cooked.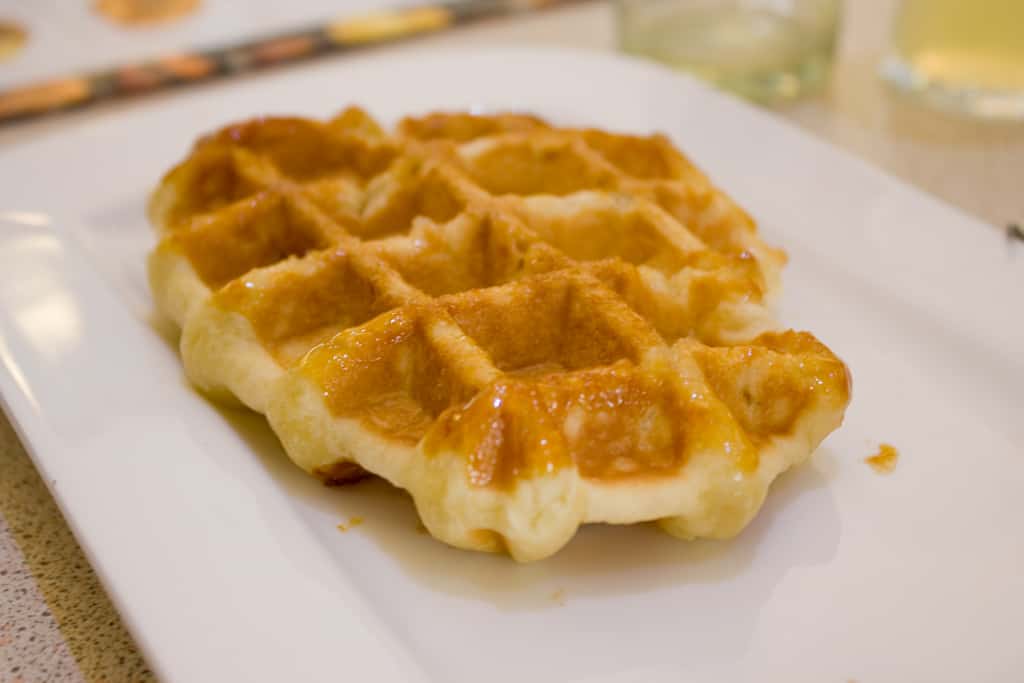 We also ate some awful food at Chez Leon, which is somewhat of an institution and tourist trap.  I guess it's really our fault for going there, but hey!  We were in the neighborhood, and when you're traveling, any familiar name/sign/person/thing has the ability to grab your attention and suck you in.  I'm including some pictures, but examine with this in mind: the bread-stale, the "mixed salad"- actually a tomato salad with watered down mayo, and the mussel gratin-boring.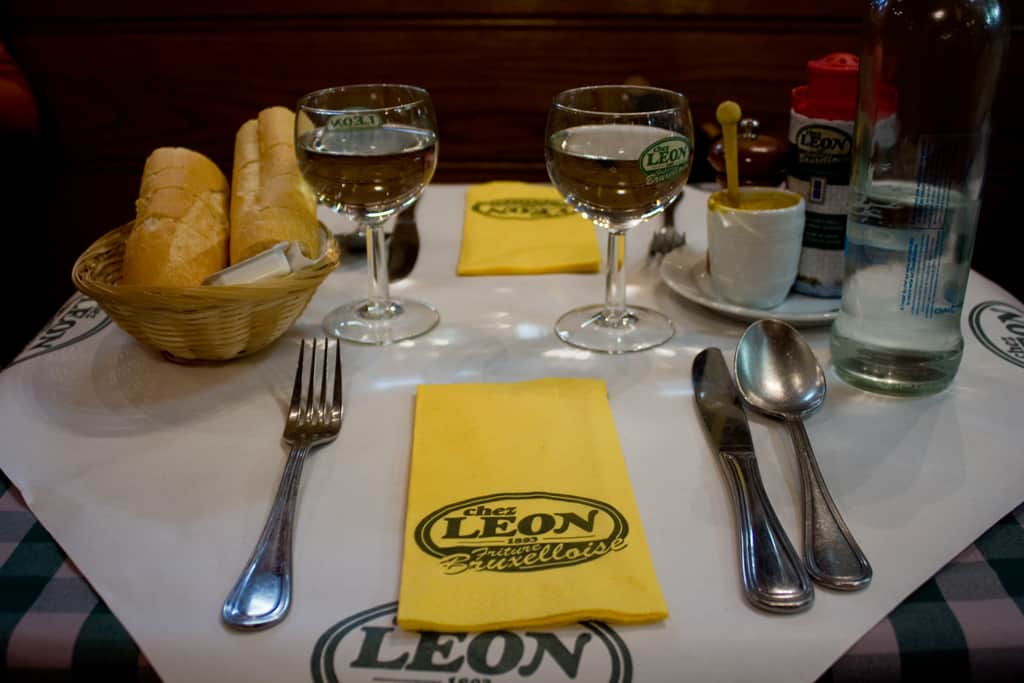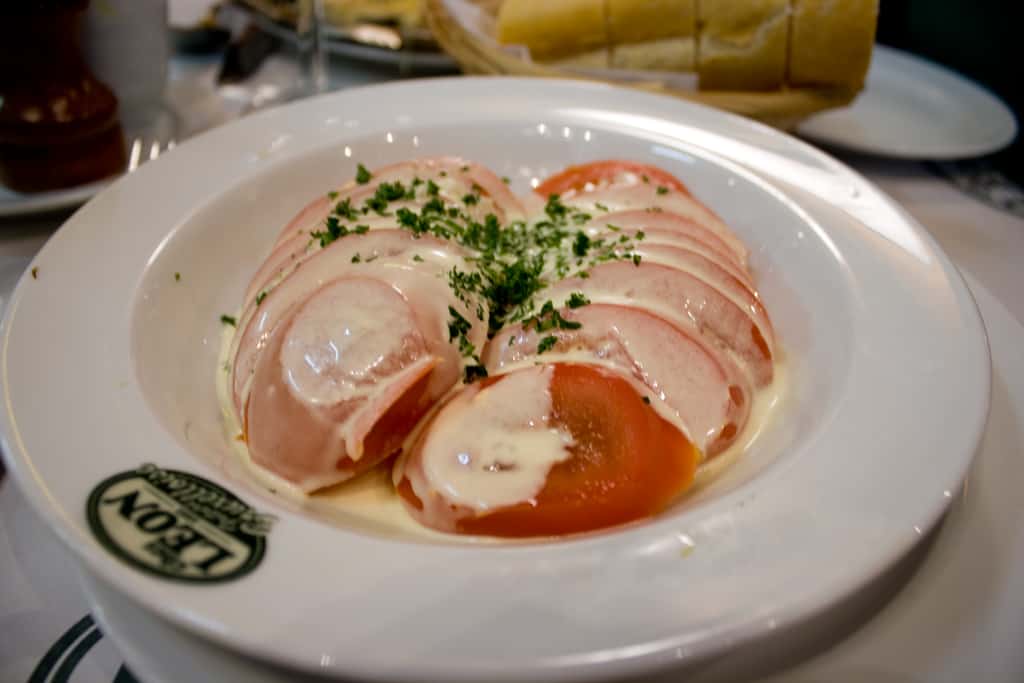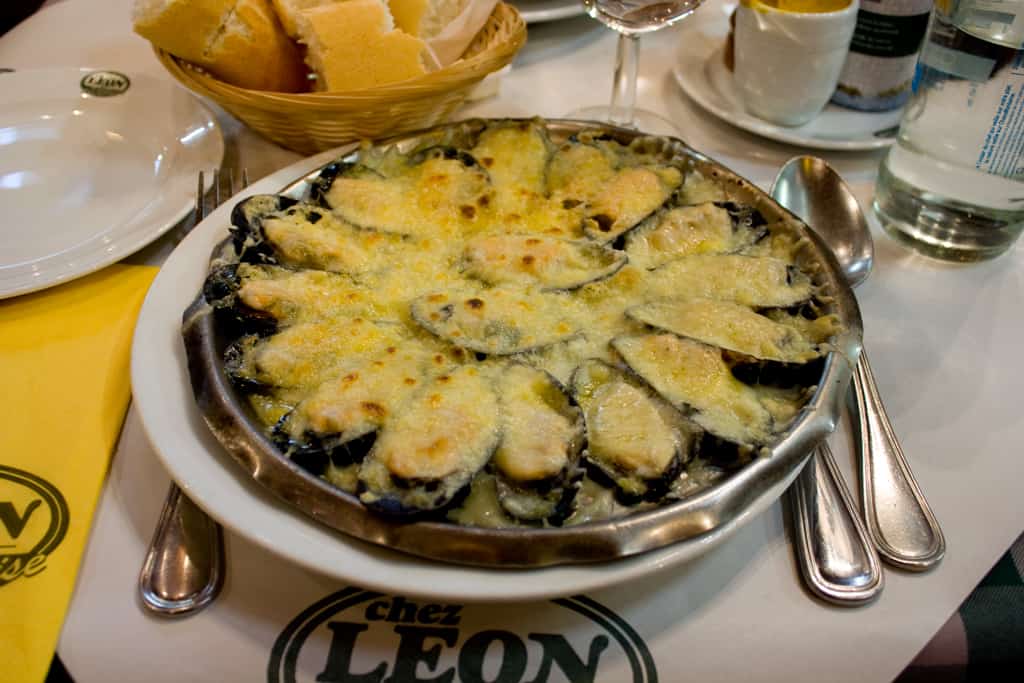 In between our two days in Brussels, we also took a day trip to Bruges, which was absolutely beautiful.  The town is the quintessential image of a quaint, cobble stoned village with canals and tons of little bridges.  It definitely was the most picturesque place I've ever been to.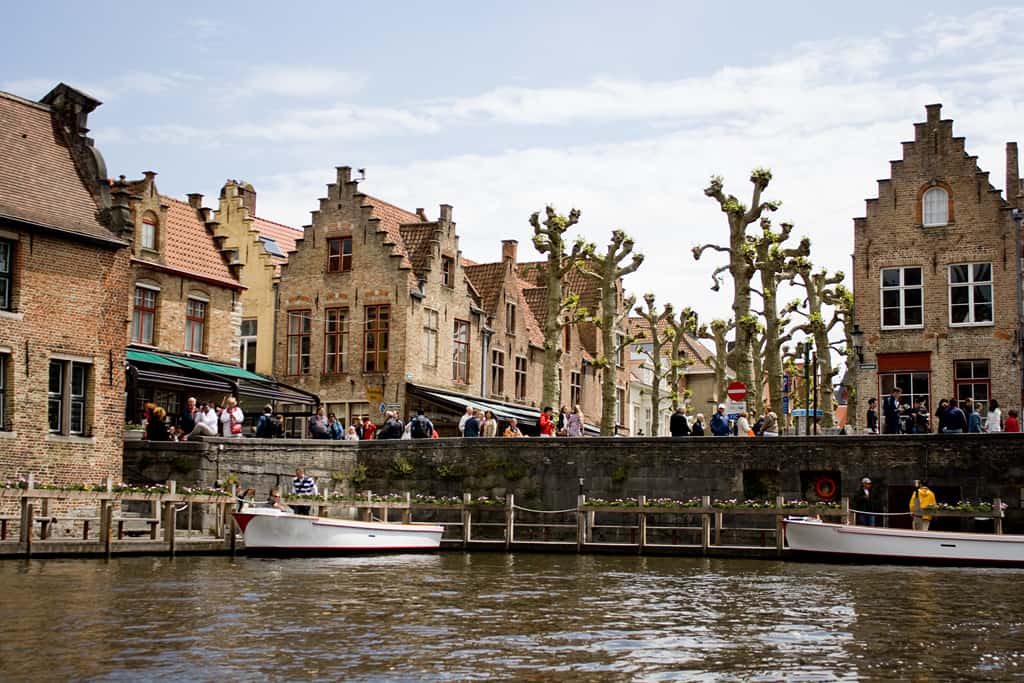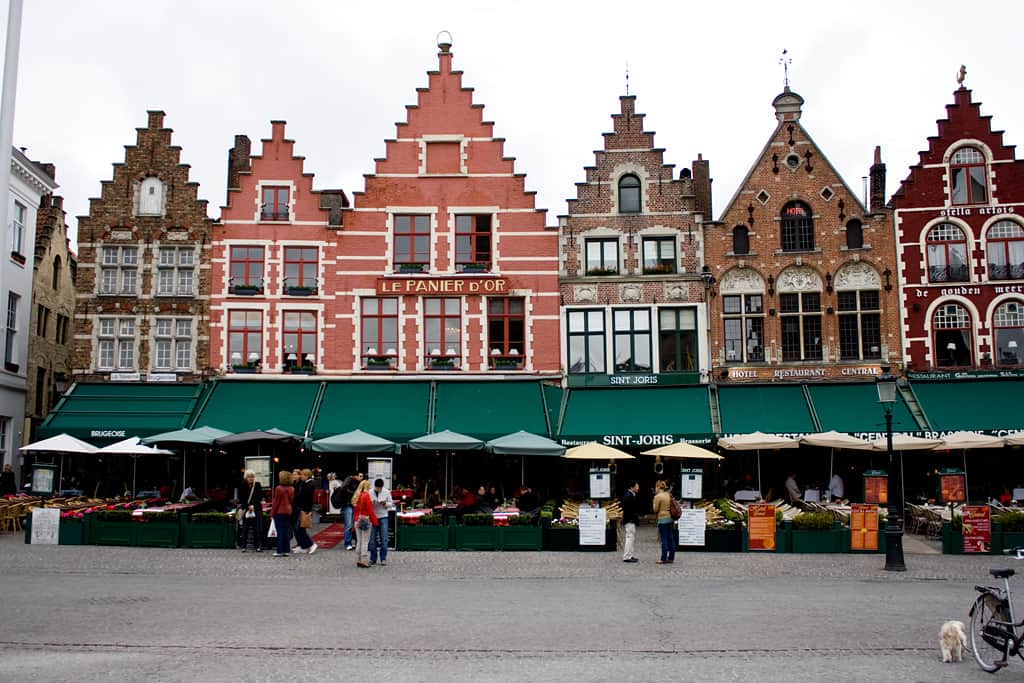 We had lunch at a restaurant on a cute square off the canal.  It's never a good idea to eat somewhere that has a menu written in one too many languages, but we decided to take the chance.  The overall experience was mixed.  Some of the dishes were a success, like the Flemish beef stew with apple sauce, but the fries were below average.  The garlic mussels were not bad, but lack greatly in garlic flavor.  The drinks were a success.  Kwak is a Belgian beer that is also light and very agreeable.  It comes in an interesting cup that needs it's own stand.  We also ordered kriek, but this time with carbonation.  It has a brighter accent carbonated but is equally sweet and pronounced in cherry flavor as the other flat variety.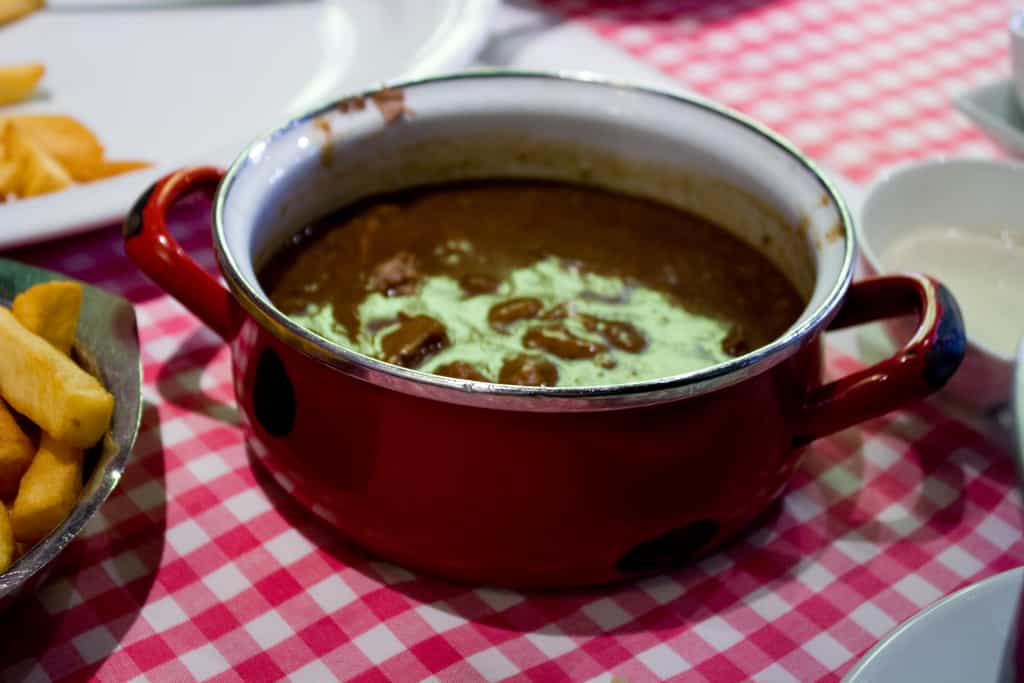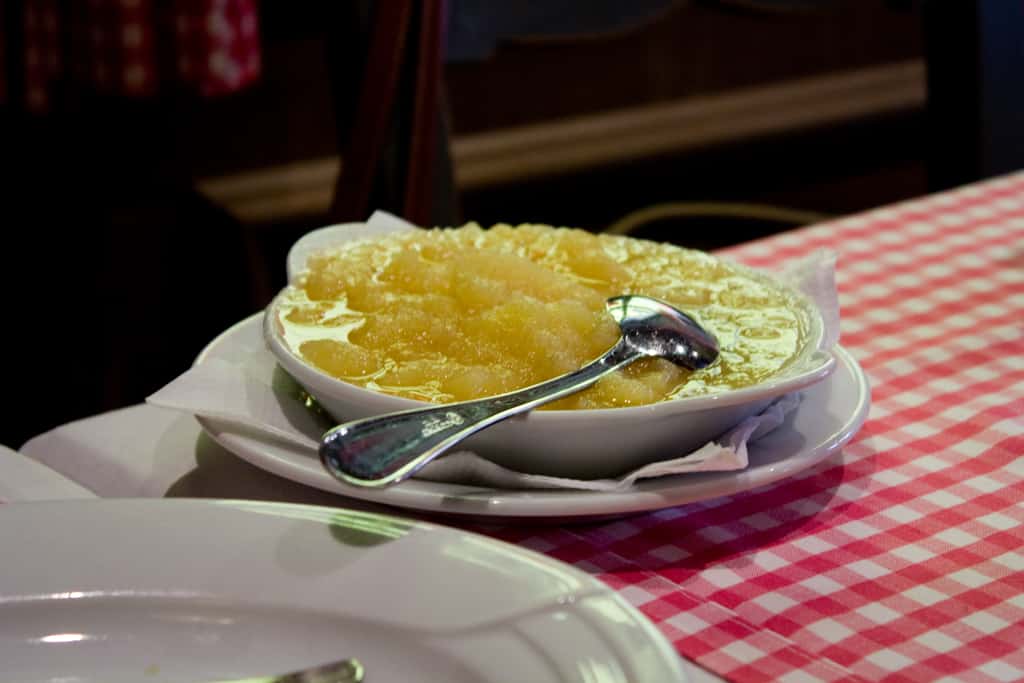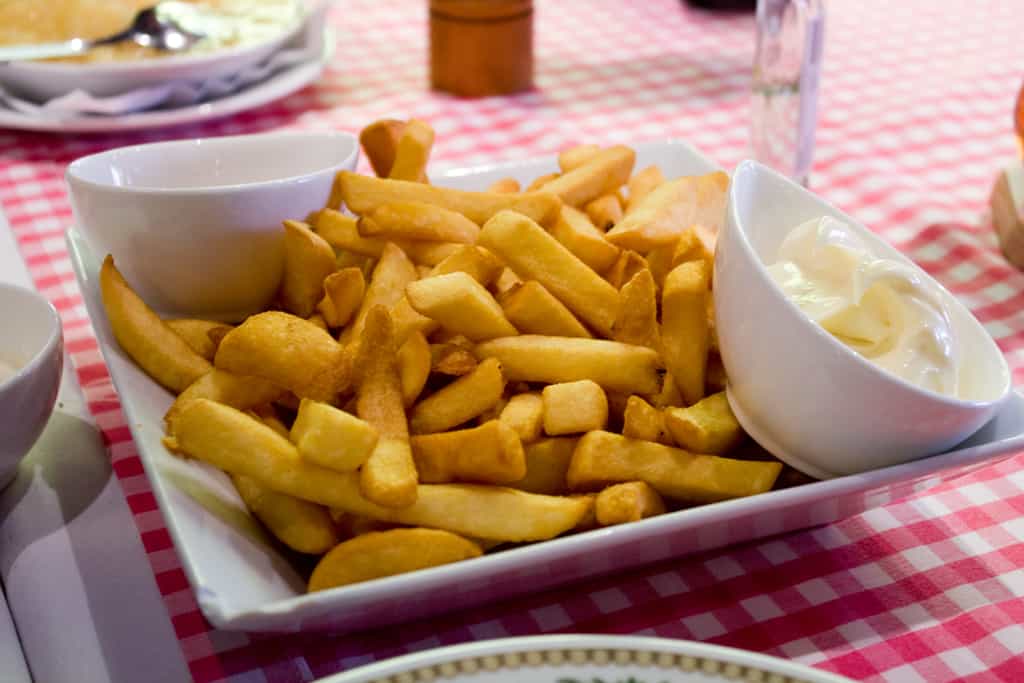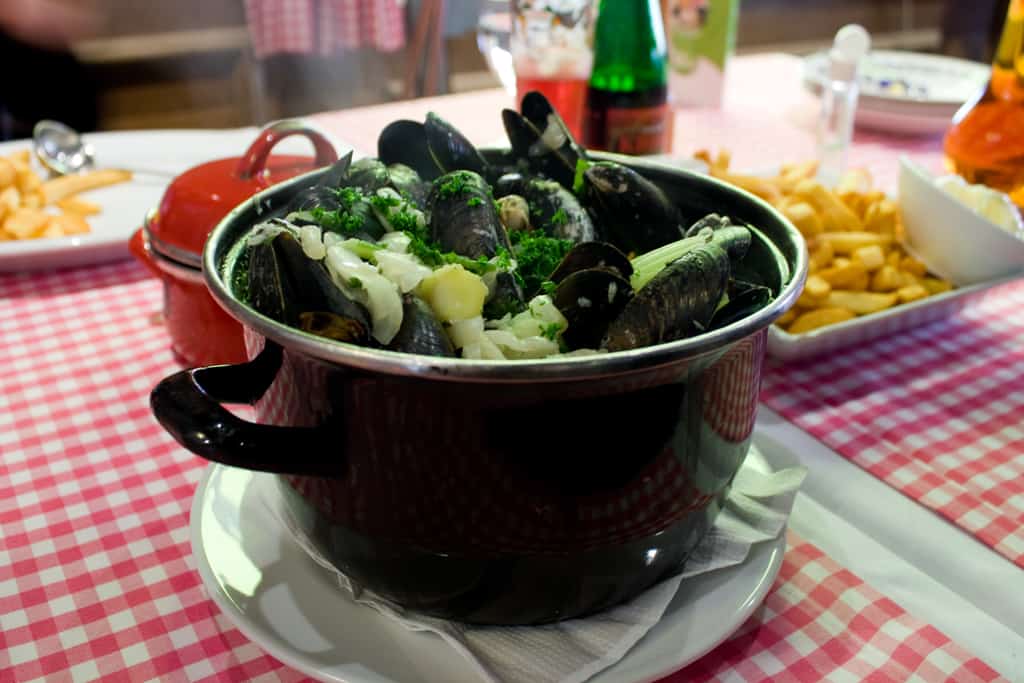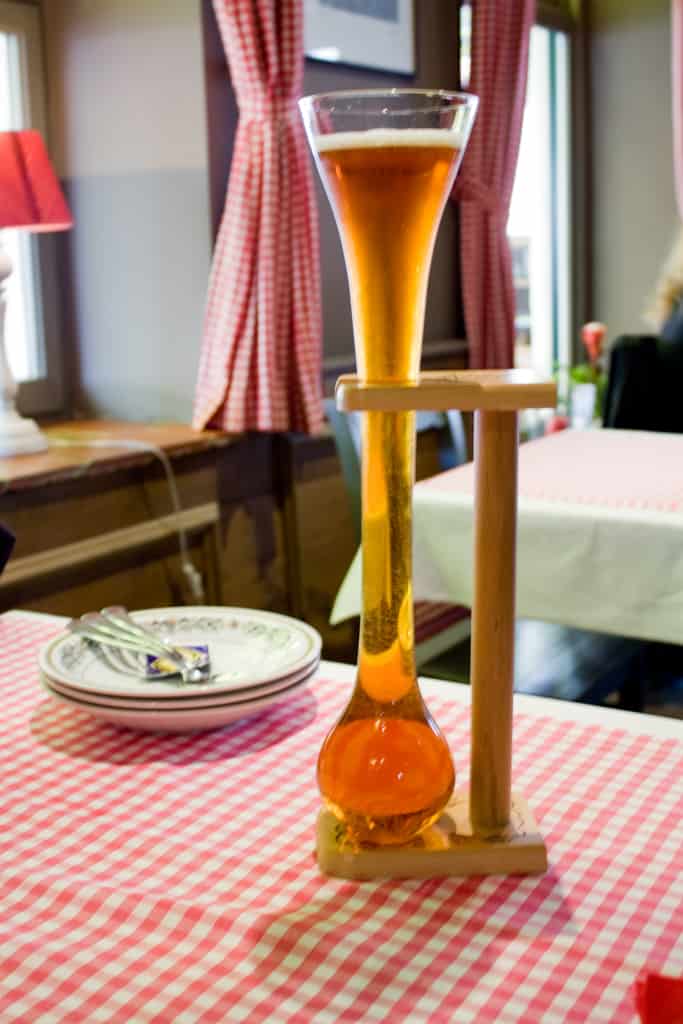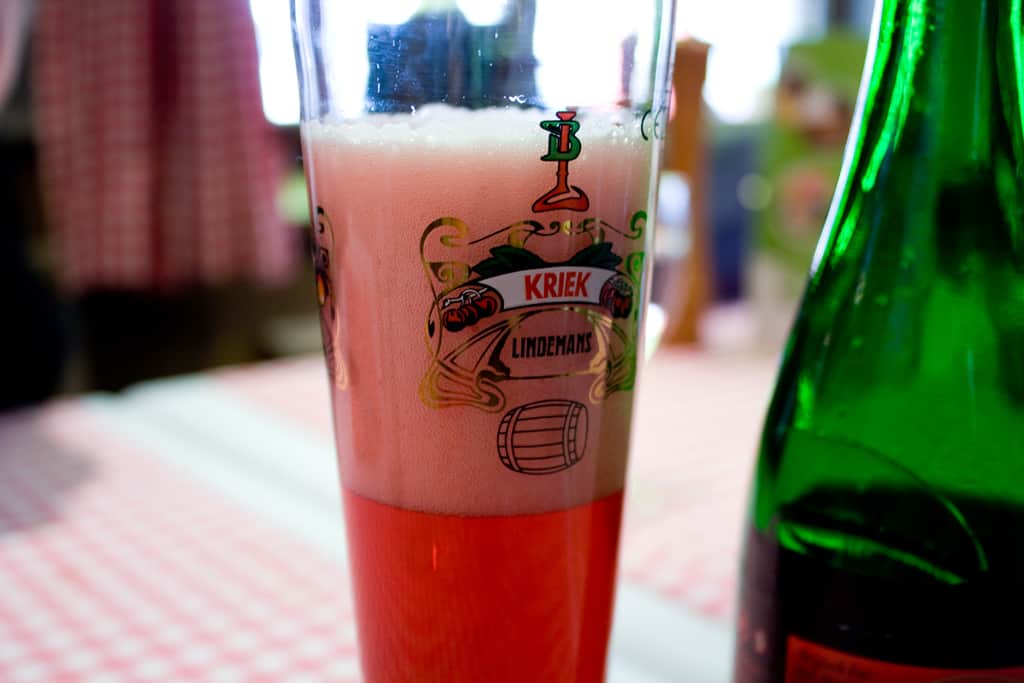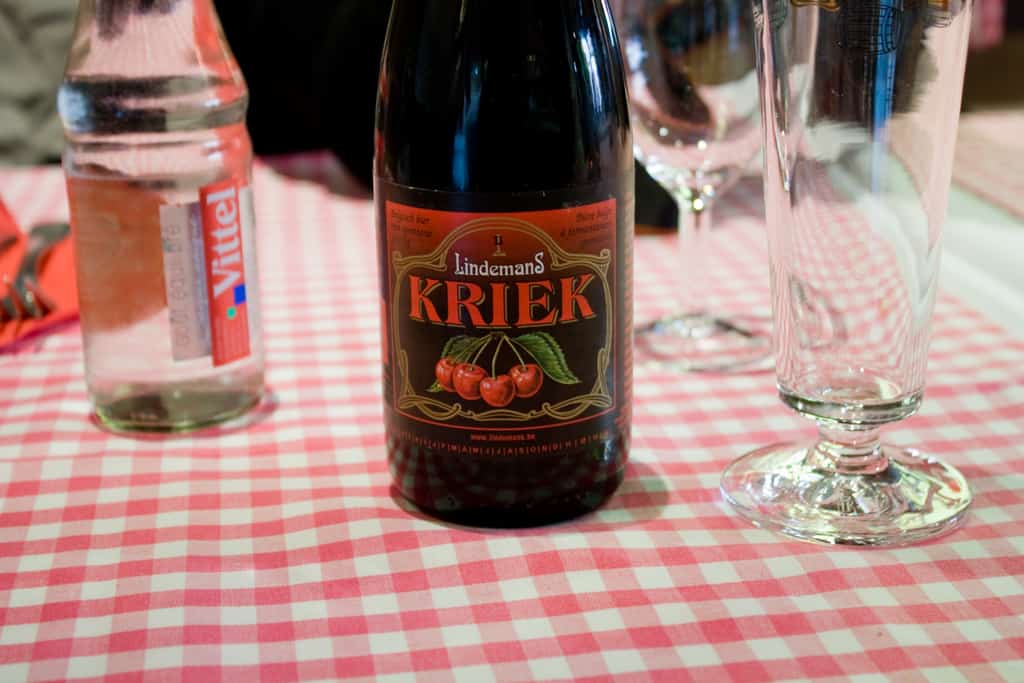 Belgium is also known for their Speculoos cookies.  In Bruges, we found a cute shop called Juliette's that sold lovely speculoos cookies and even their own homemade spread. The cookies were shaped to look like St. Nicolas and supposedly last two months if stored in a tin box.  No way to find out as they were all eaten before the end of the trip.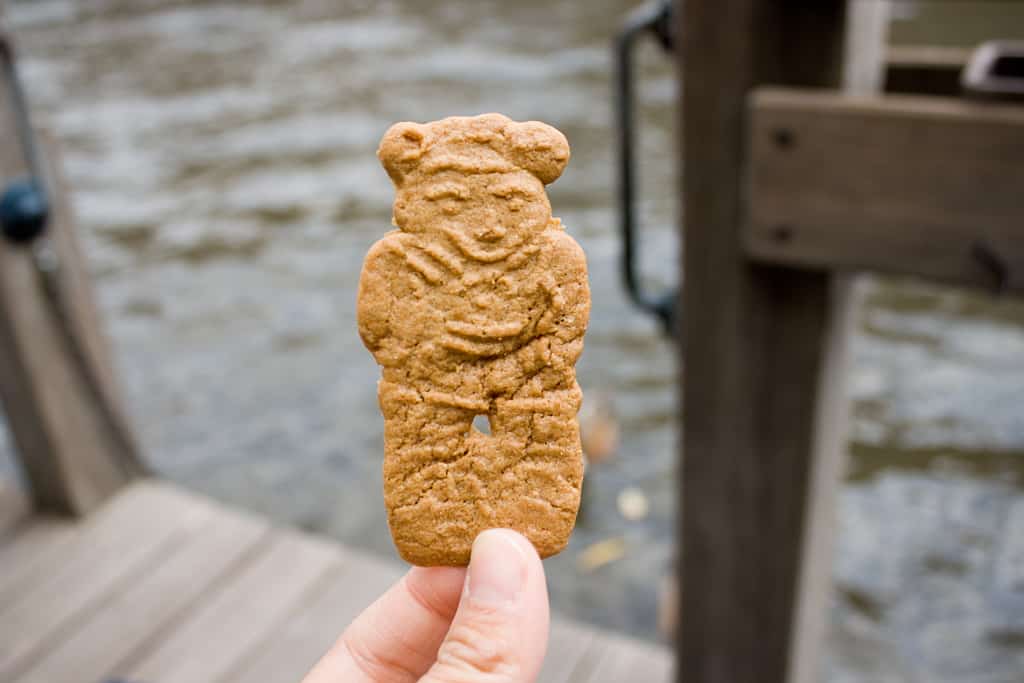 L'Entree des Artistes
42 Place du Grand Sablon
1000 Bruxelles
Metro: Gare de Bruxelles-Chapelle
Map
L'eau Chaude
19 Rue des Renards
1000 Bruxelles
Metro: Porte de Hal
Map
Chez Leon
18 Beenhouwersstraat
1000 Bruxelles
Metro: De Brouckere
Map
Mozarthuys
1 Huidenvettersplein
8000 Bruges
Map
Juliette's
31 Wollestraat
8000 Bruges
Map