Tartes Kluger has been on my restaurant list for quite some time.  I first read about it in Le Fooding, a French publication about restaurants and food.  The food's concept: simple and organic, and the restaurant's atmosphere: casual with communal tables and take away, struck me more as New York Sunday brunch than Paris, that I was intrigued.  This place indeed oozes more American with its minimal wooden decor and cluster of food magazines, but the Parisian staff and ingredients along with a view of the tiny rue du Forez keeps this place grounded in France.
This is a great place for lunch or a weekend brunch.  The salmon tart was well cooked with a good ratio between the fish, egg, and veggies.  I much preferred my friend's chicken curry tart which was more flavorful and fun.  The seasoning isn't bold and a far cry from real Indian food, but the spices add a nice depth and aromatic to the dish.  The best part, however, is the crust of the tarts.  Flaky and filled with poppy seeds, they are savory and slightly reminiscent of America's chicken pot pie dough.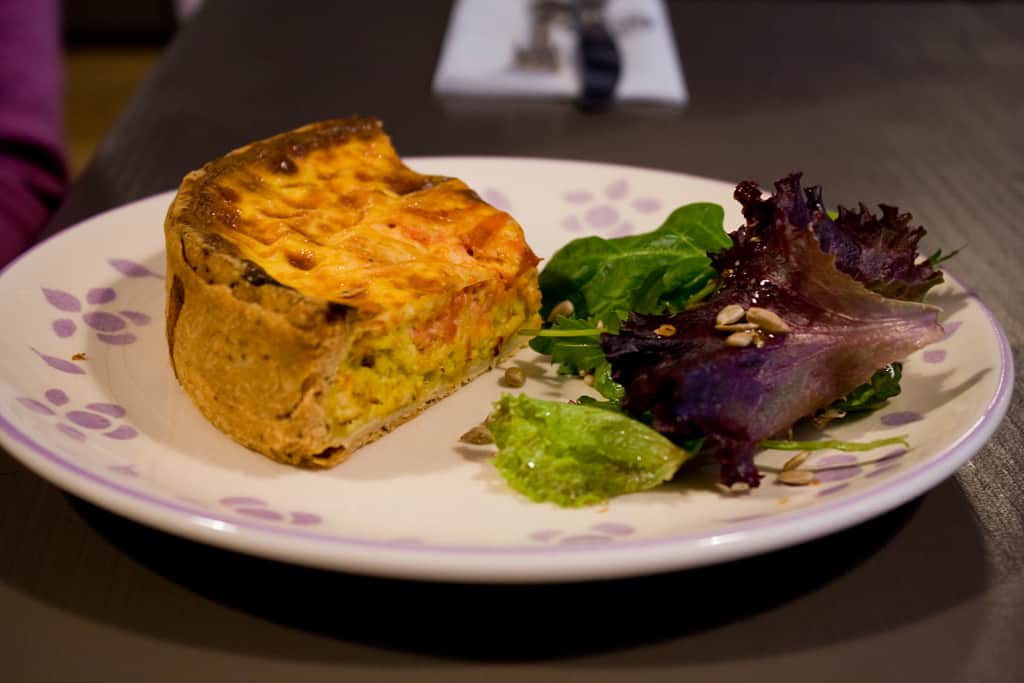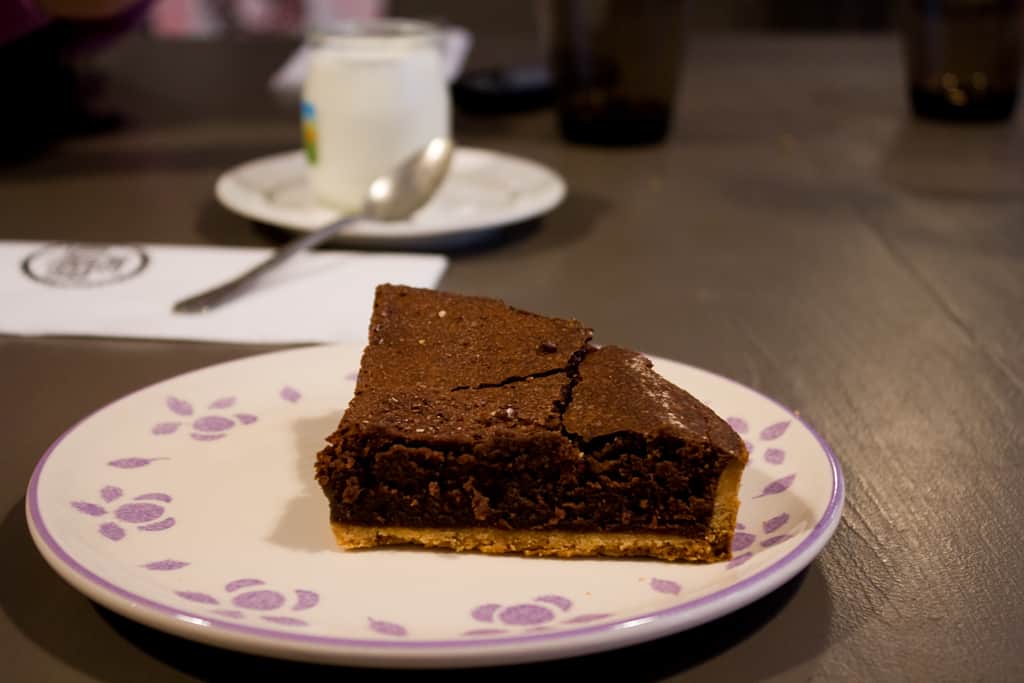 For dessert, we shared a dark chocolate mousse tart and an organic yogurt with raw cane sugar.  The chocolate filling reminded me more of a flour less cake than mousse, but I enjoyed it anyway.  It was dense and moist without being overly too sweet.  The yogurt contrasted the tart nicely and was a great way to refreshen the palate after a nice meal.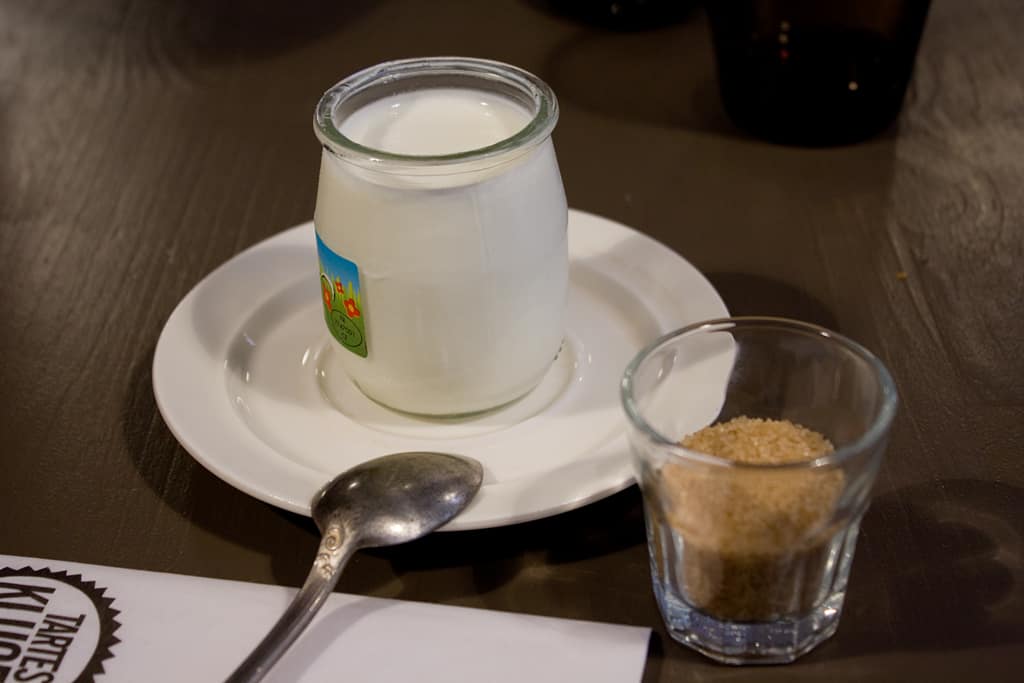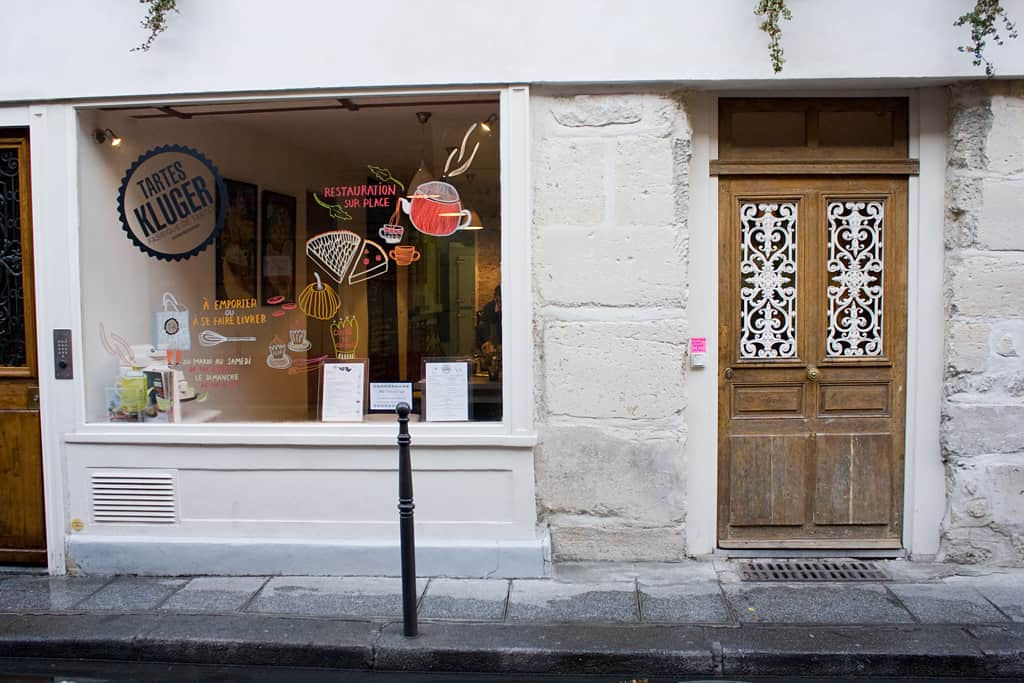 Tartes Kluger
6 rue du Forez
75003, Paris
M° Filles-du-Calvaire
Map