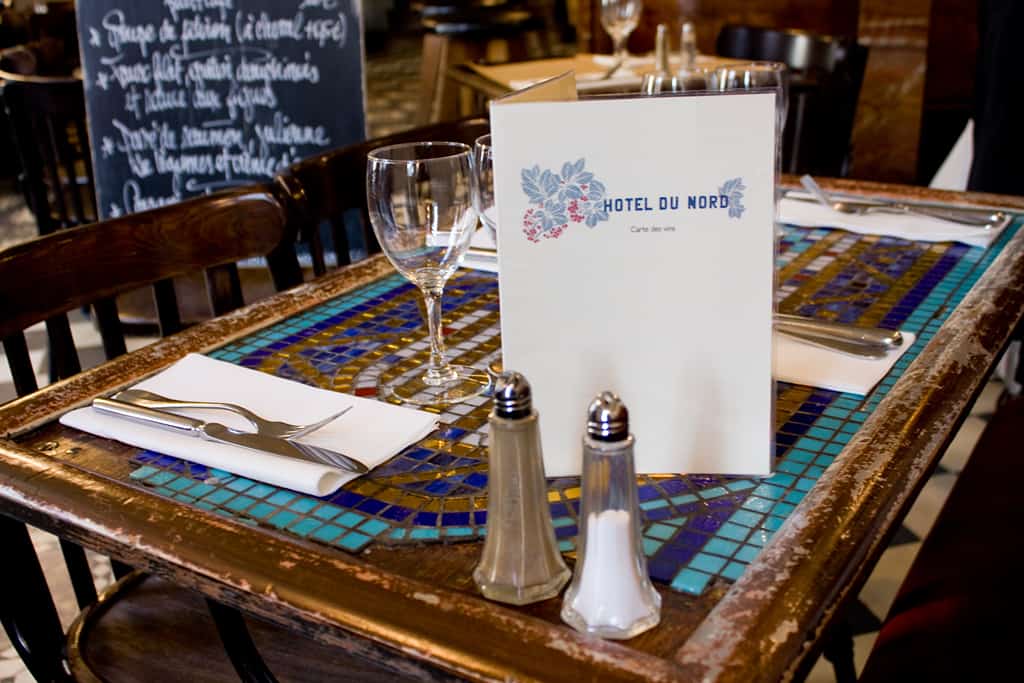 A few weeks ago I had lunch at the historic Hôtel du Nord, made famous by Marcel Carné's 1938 movie of the same name.  While the movie's plot line centers around the grim emotions of prewar France, the restaurant is everything but cheerless.  Filled with mismatched wooden tables and a chic crowd, this is the exact place to go for a very Parisian experience.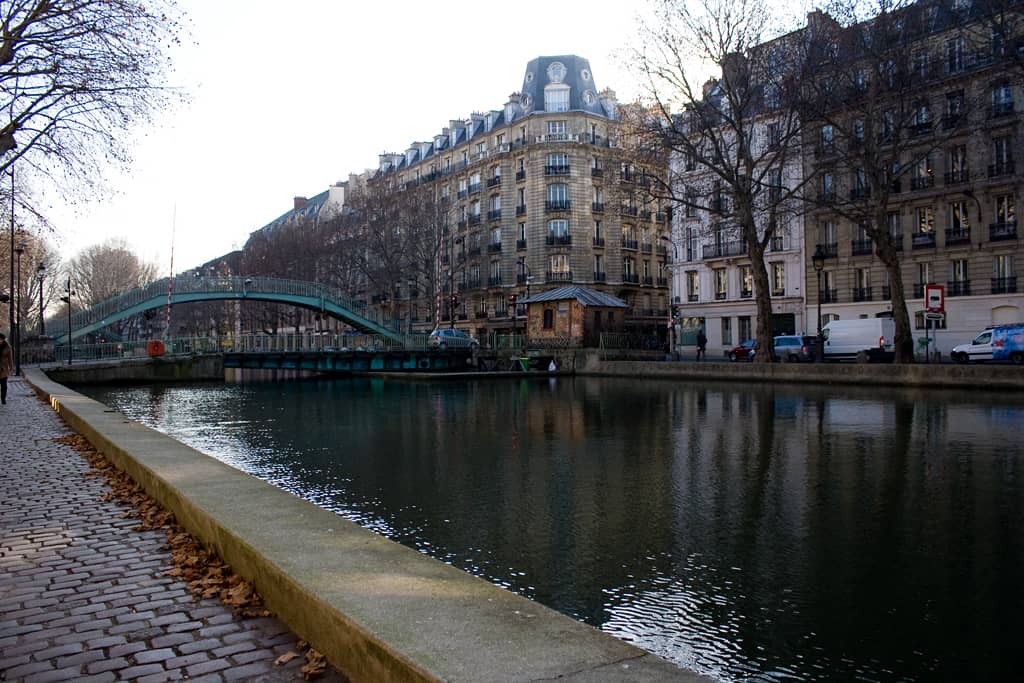 The restaurant sits on the banks of the Canal Saint-Martin.  This has become one of my favorite places in Paris.  The picturesque, tree lined canal with a series of footbridges is perfect for an afternoon stroll and picnics in warmer months. It's hard to believe that this delightful area was the setting of Carné's movie.  A story about two lovers, Renée and Pierre, who decide to commit suicide for lack of hope about the future.  As Pierre gets ready to end their lives, he shoots Renée but cannot come to kill himself and flees the hotel.  She is saved by Edmond the pimp next door who eventually falls in love with her and asks her to runaway with him.  Unable to forget her former lover, Renée visits Pierre in prison, where he had voluntarily entered himself due to his guilt of wounding and leaving Renée.  Pierre tells her to forget him, but even as she leaves for a new life with Edmond she still can't seem to let him go.  Much of the movie stands as a metaphor for the dark French moods of that time, when war was just around the corner.  However, today the past has turned itself into a grounding history that shines through as a charming quality to this neighborhood.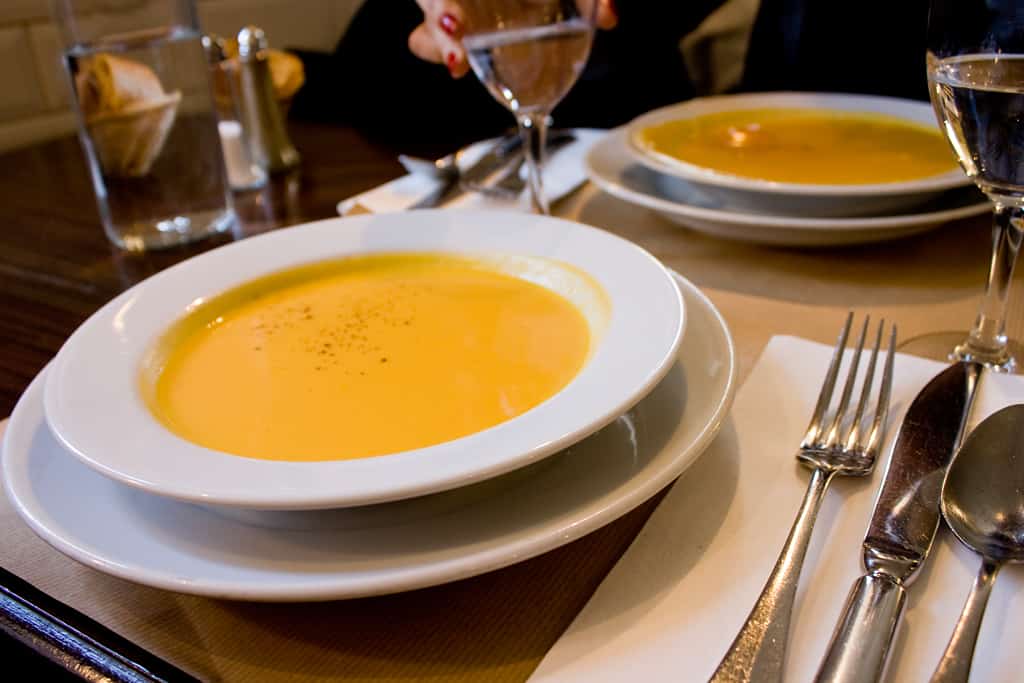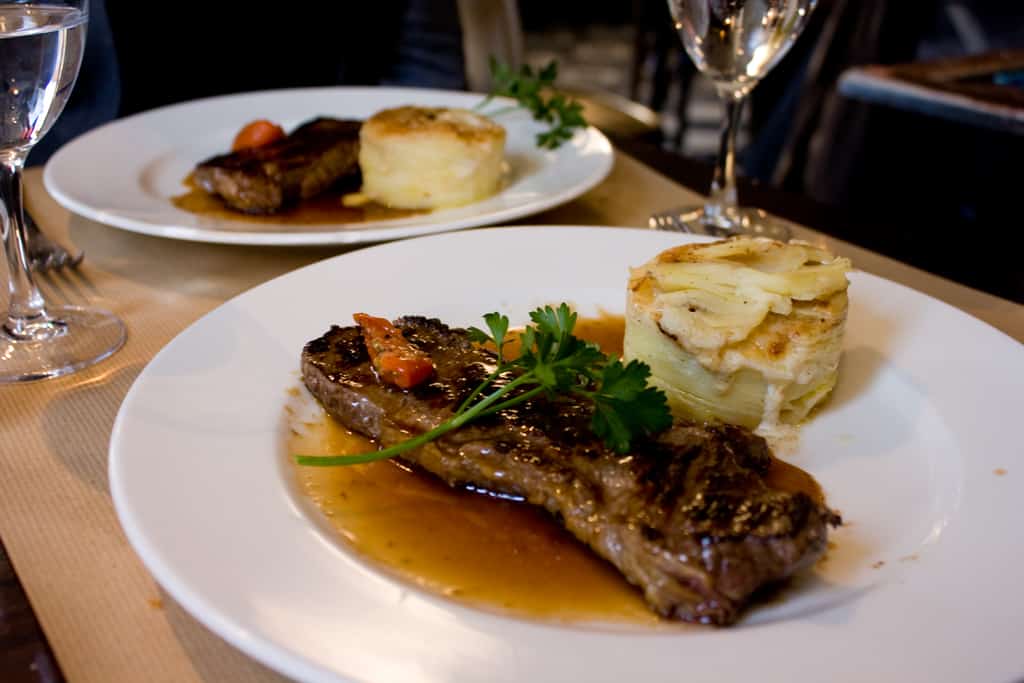 The food at Hotel du Nord was not bad, but average overall.  The lunch menu is a good deal, 13.50 eur for an appetizer and main.  My friend and I both ordered the pumpkin soup and beef with fig sauce and a potato gratin.  The gratin was cooked perfect; the potatoes were creamy, soft but still holding form. I've heard some great things about their goat cheese ravioli.  It wasn't part of "la formule du midi," but next time if I get the chance to go I'll definitely try those.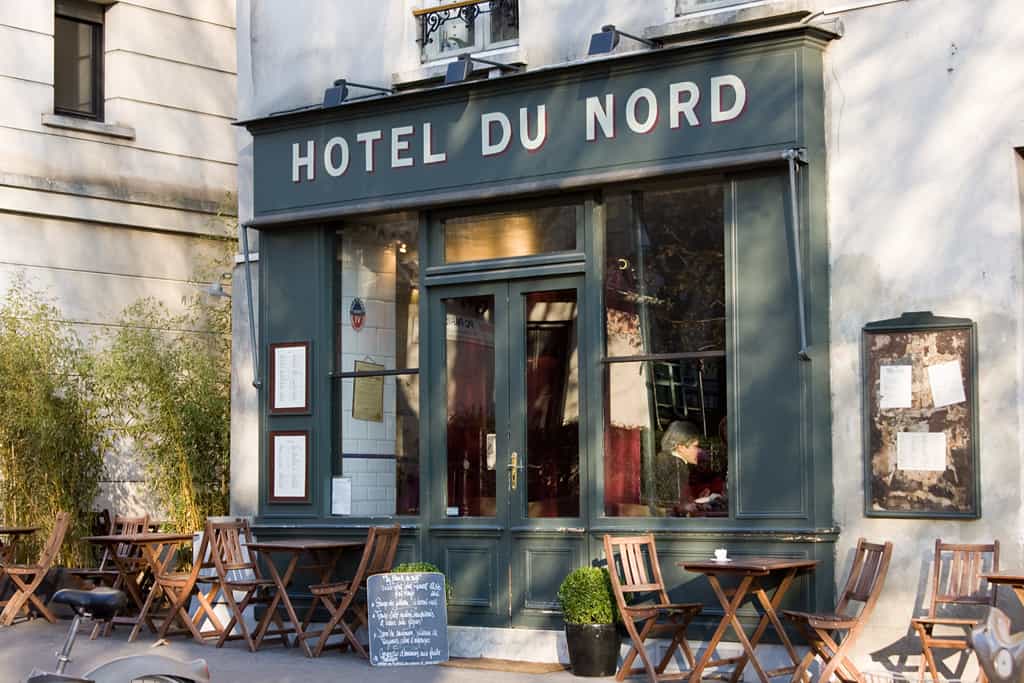 Hôtel du Nord
102 quai de Jemmapes
75010, Paris
M° Jacques-Bonsergent
Map