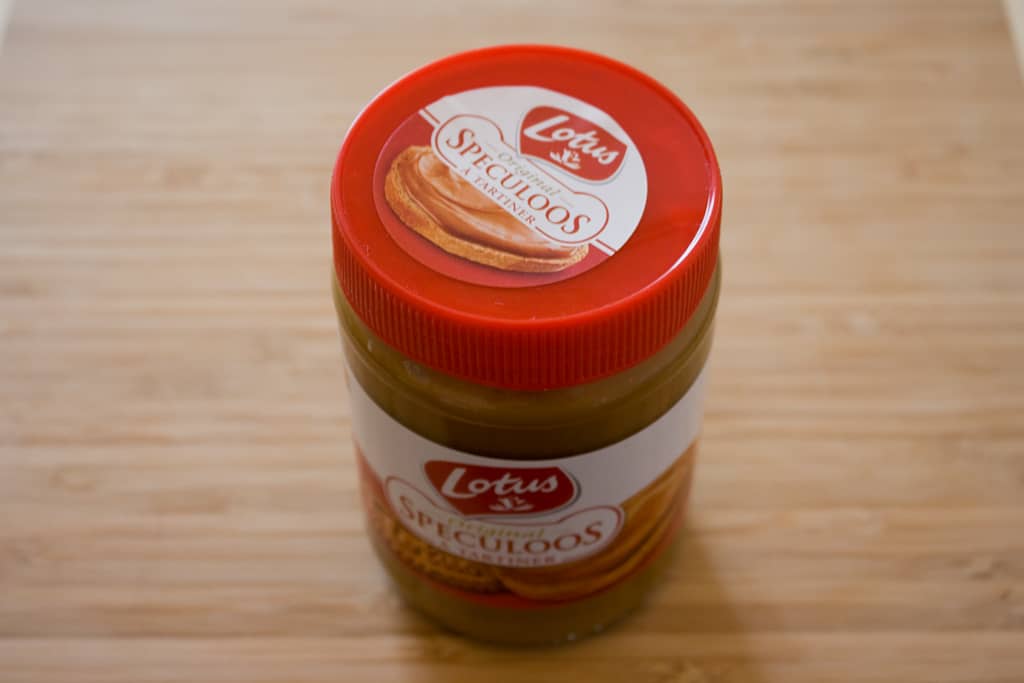 I recently discovered this speculoos spread that brought me back to my childhood in Korea. The sweet, spice filled flavors reminded me of a simple, rectangular biscuit cookie my mom had stashed in the cupboard for tea and snacks. I never found these biscuits to be particularly special; they were tasty but a bit everyday and mundane. However, now that I'm away from home, spending the holidays without my family for the first time, any flavor, smell, or object that reminds me of the familiar has become special.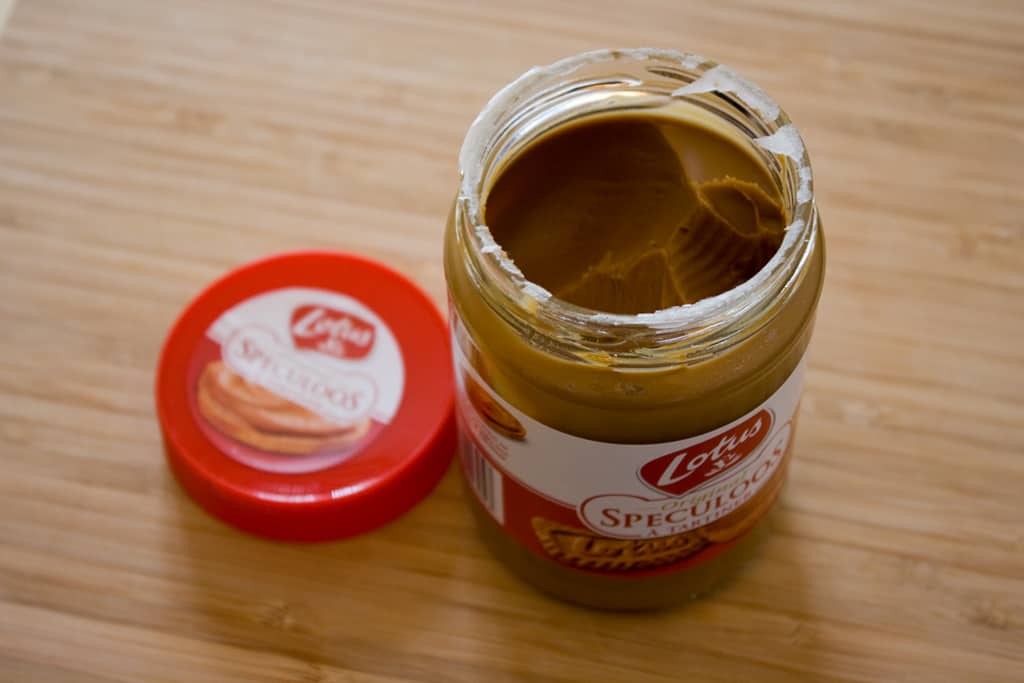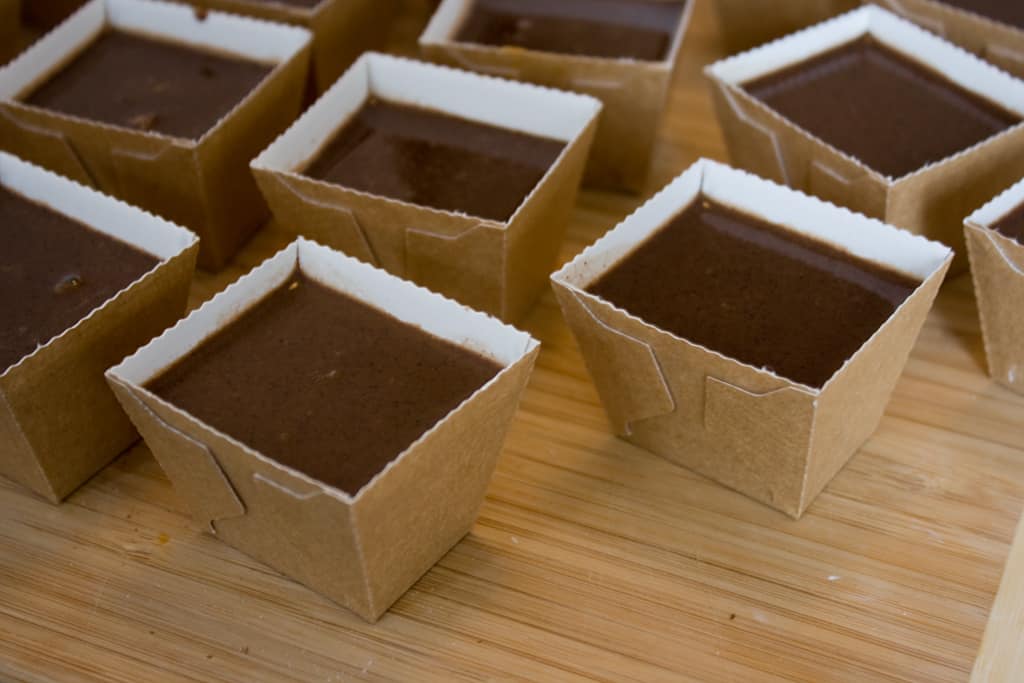 Upon doing some light research, it came as no surprise that speculoos or speculaas originally came from Europe, not Korea (haha). The Belgians and Dutch created this biscuit to celebrate St. Nicholas Eve in early December. Also not surprising as the flavor profile is very Christmas-y: brown sugar with ginger, nutmeg, cinnamon, and cloves. Today, these biscuits are available all year round and in France mostly found mass produced in a supermarket.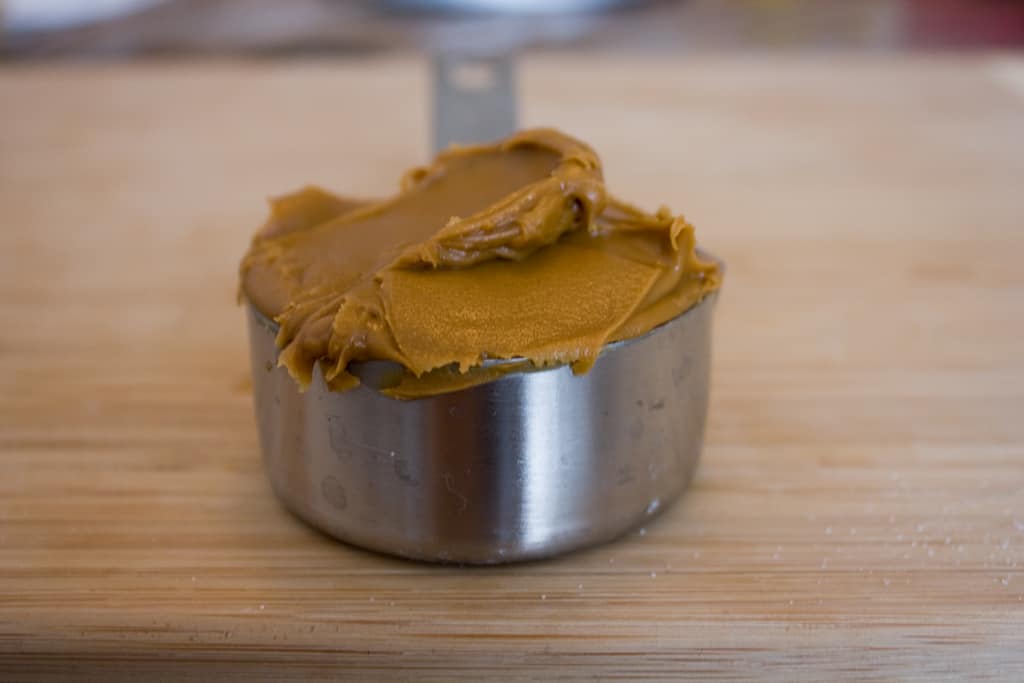 The speculoos spread is an offshoot of the cookie. It is similar to Nutella but also bears resemblance to creamy peanut butter. It tastes great spread onto a piece of bread, supposedly with waffles, and I bet sandwiched between two cookies.  I experimented with it in this chocolate, speculoos crème recipe I found.  The directions are pretty straight forward, but I had some trouble with it.  It may attribute to the fact that my toaster oven is worth only 40 euros retail, opted not to use a water bath, and/or because I filled the "oven" with as many little cups as I could fit.  Probably a combination of all three.  I baked my cups for over an hour at 100 degrees C (212 degrees F), lower than the suggested temperature of 150 degrees (300 degrees).  The water bath is used to allow even baking throughout: no burnt tops or uncooked insides, however cooking at a lower temperature for longer also avoids those problems.  I thought I was being smart, applying what I learned in school for the everyday!  But, I should've realized that my "kitchen" is just not equipped for baking.  Maybe, if I had taken the time to aluminum foil each one and bake them six at a time in a water bath good results would have ensued, but quite frankly I was a bit lazy and who has time to do that for 36 cups!  That's six+ hours of baking!!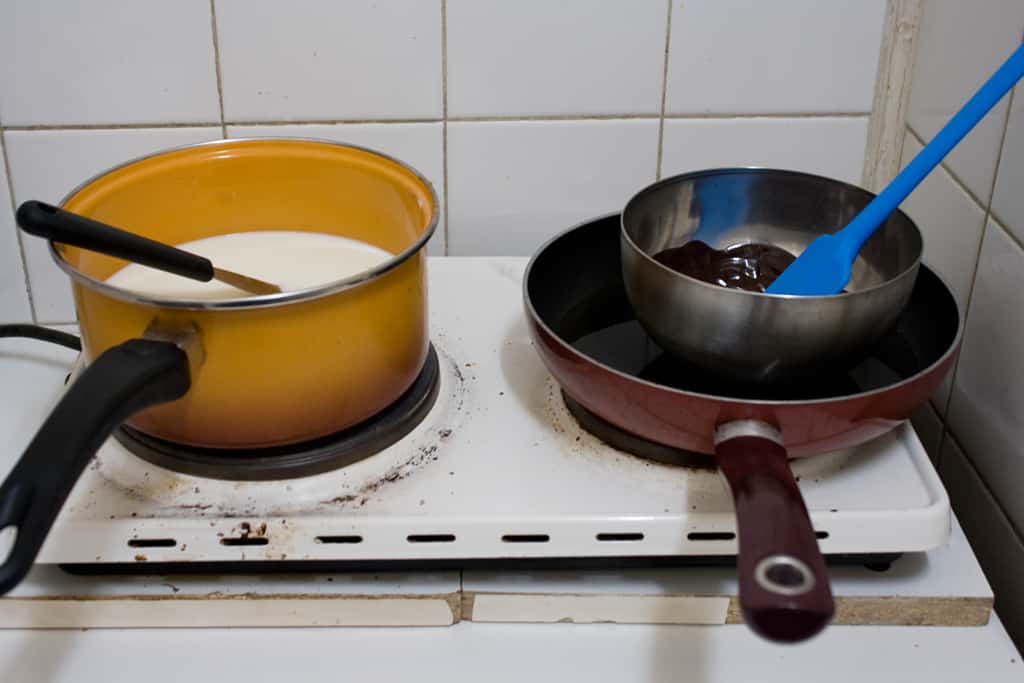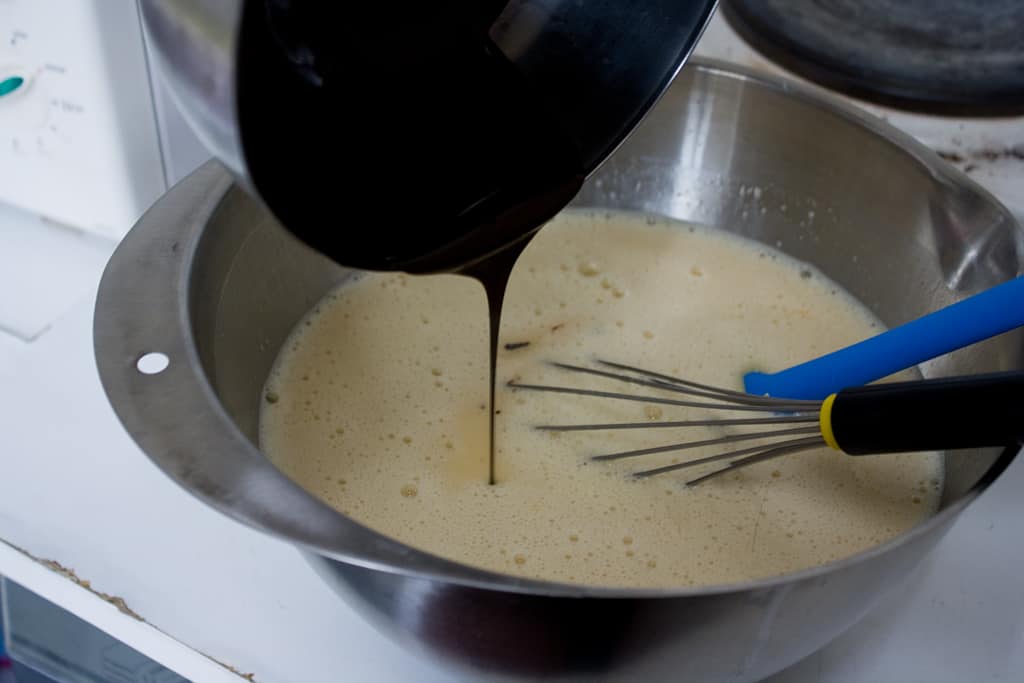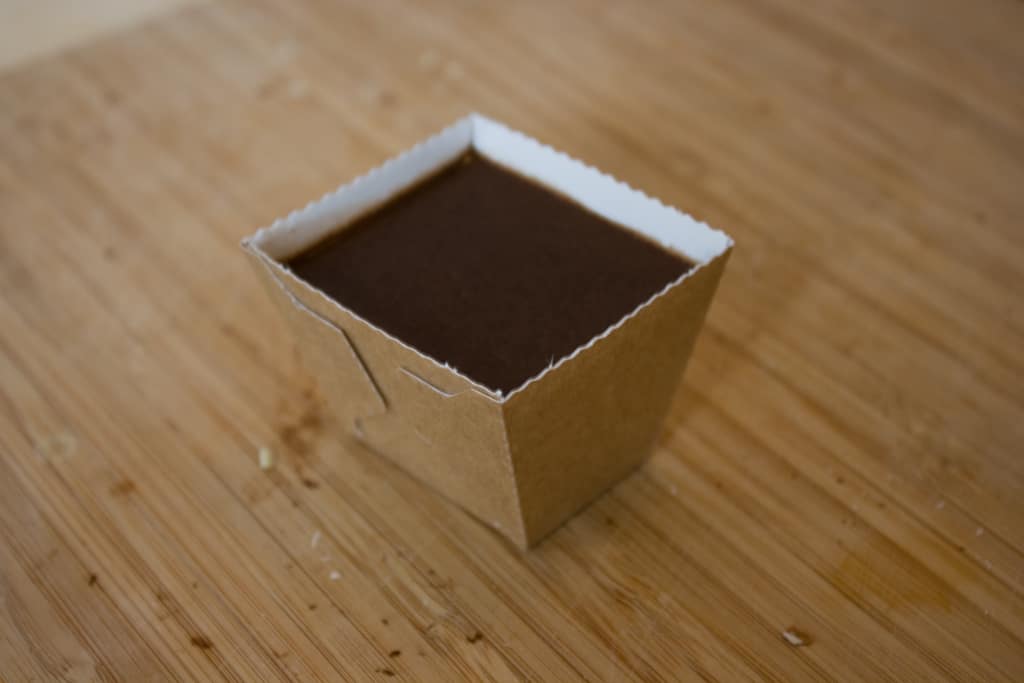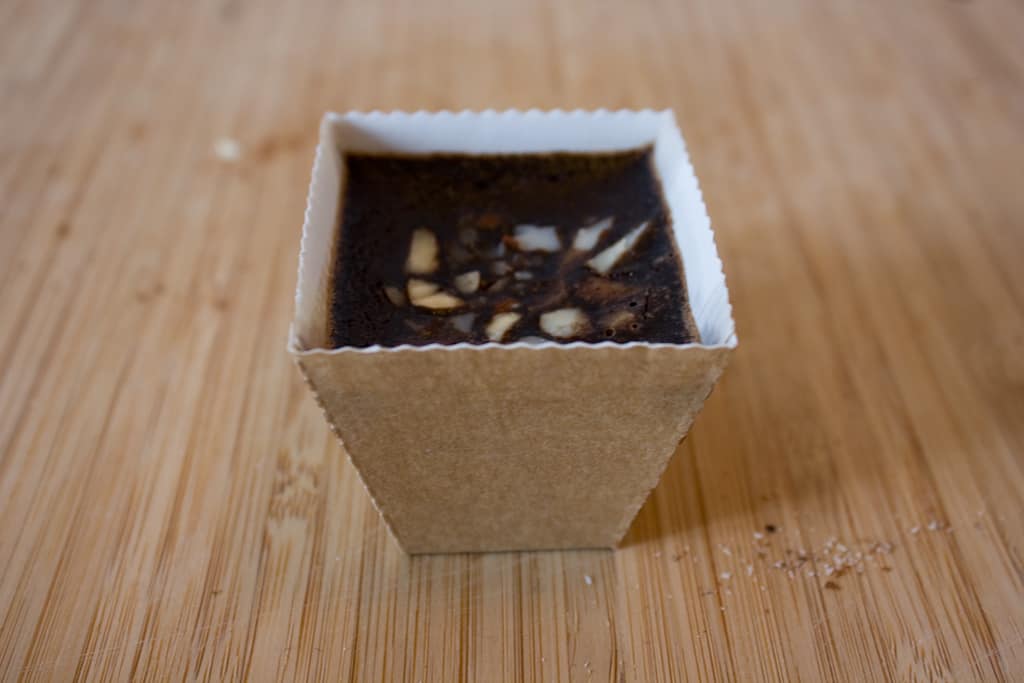 Anyhow, problem was solved when I just let them set in the freezer for a few hours. It was almost like ice cream, but not quite as creamy. This would be a good make ahead dessert for a party or a rainy day.  Speculoos flavors are infused throughout, but the best part is the surprise scoop of speculoos spread in the middle.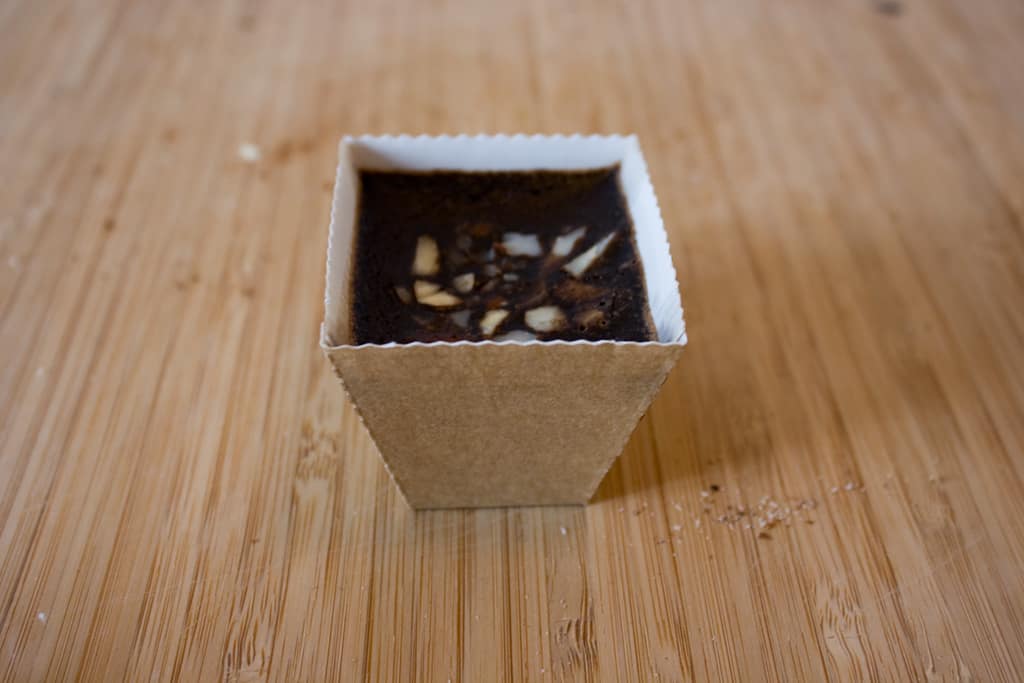 Crème Spèculoos Chocolat
Adapted from Elle à Table
Makes 6 servings or 36 mini cups
150 grams (5.3 oz) 64% dark chocolate
5 large eggs
1 liter (4 1/4 cups) whole milk
3 egg yolks
170 grams (3/4 cup) sugar
100 grams (~1/3 cup) speculoos spread* plus more if needed
Slivered almonds, optional
Preheat oven to 150 degrees Celsius (300 degrees F).
Cut the chocolate into small pieces and place in a bowl.  Melt using a bain-marie or a microwave.  In another bowl whisk eggs, yolks, and sugar together.
Place milk and half of the speculoos spread in a pot.  Place over medium heat.  Whisk occasionally to help incorporate speculoos.  Once the milk is hot, almost but not quite boiling, take the pot off the heat and pour half of the liquid into the eggs.  Whisk mix, then pour the egg mixture back into the pot with the rest of the milk.  Bring it back to an almost boil then pour over chocolate.  Whisk to incorporate and pass through a sieve.
Divide the rest of the speculoos spread amongst six cups or place a teaspoon of spread into each mini cup.  This may require more spread previously measured out.  Pour the chocolate mixture into each cup.  Sprinkle almonds on top if desired. Place each cup in a hot water bath and bake for 30-40 minutes or 20-30 minutes for mini cups.  They should be ready when the top is set but when moved still a bit jiggly.
Place in the fridge to cool.
*If speculoos spread is not readily available, it can also be made with speculoos biscuits.  I assume that the biscuits would be crushed into a paste then used in place of the spread.  If anyone experiments with this let me know!