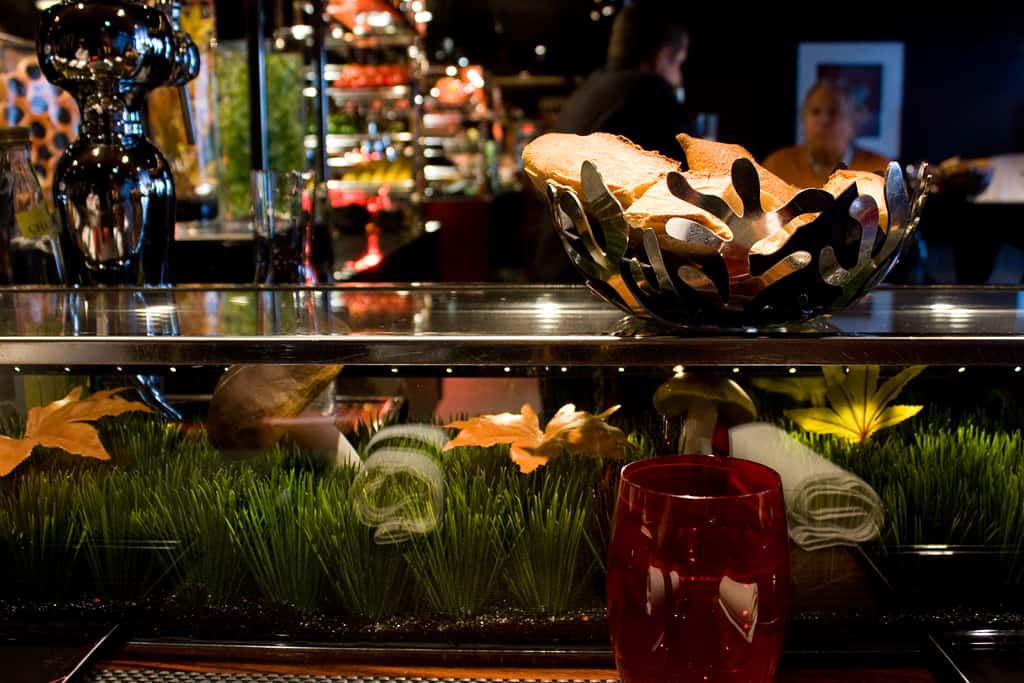 As soon as Intermediate was over, my mom came to visit me for a few days.  It was the perfect occasion to have my first taste of Joël Robuchon. Who better to share the moment with than another foodie and love of mine? The food was excellent, the atmosphere was sleek but casual, and by the end of the night we were both stuffed and smitten.  The genius of Chef Robuchon lies in his ability to express the decadent flavors of French food by means of simplicity.  He highlights only the best aspects of haute cuisine and comfort food.  The modern, sushi bar inspired interior allows for a new and different experience, but the quintessential French flavors evoke a sense of tradition and comfort.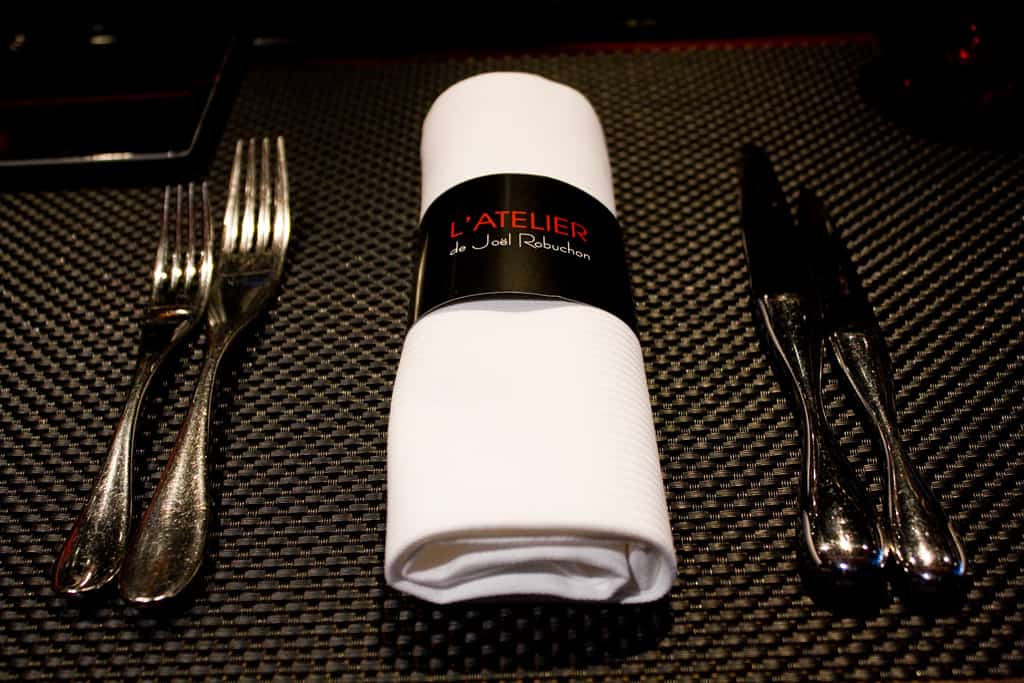 To start, we had the fois gras and langoustine ravioli.  The fois gras was eaten with crispy toasted pieces of bread that paired well with the buttery silkiness of the paté.  The raviolis were bursting with creamy, almost bouillabaisse flavors that were also infused into the napa cabbage salad.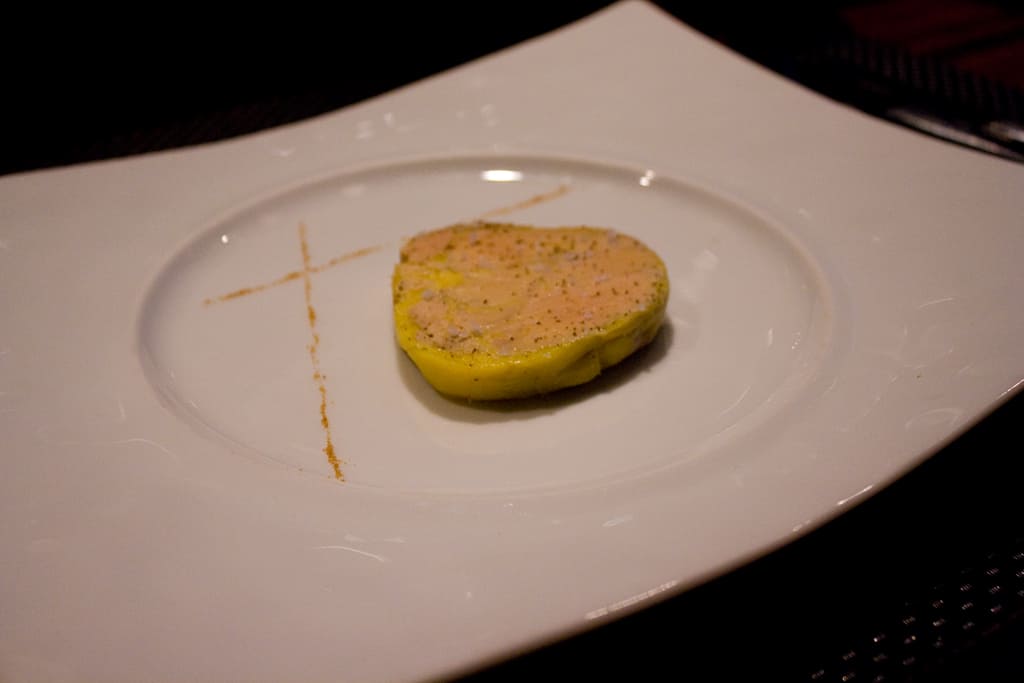 For our main course, we ordered the lamb and carbonara spaghetti.  The lamb was marinated in milk and thyme which made the meat tender and flavorful.  Eaten along with the roasted garlic and mashed potatoes, it was absolutely divine.  The carbonara was also excellent.  An interesting choice for a French restaurant, but I had read a lot about this dish that I couldn't resist ordering it.  The thick, salty pieces of lardon cut into the just creamy enough sauce.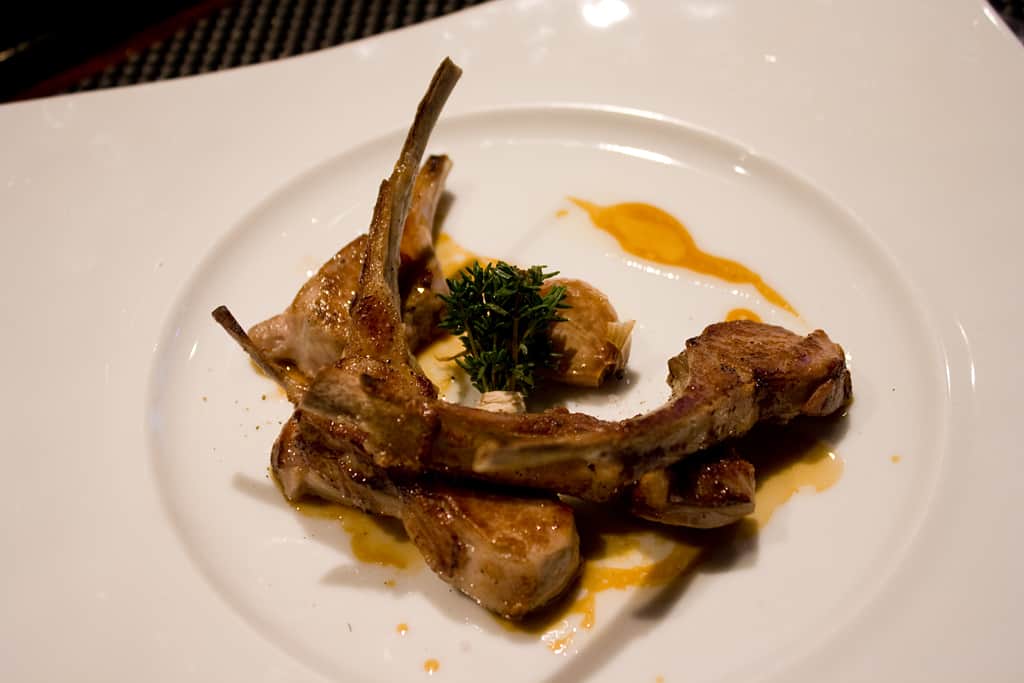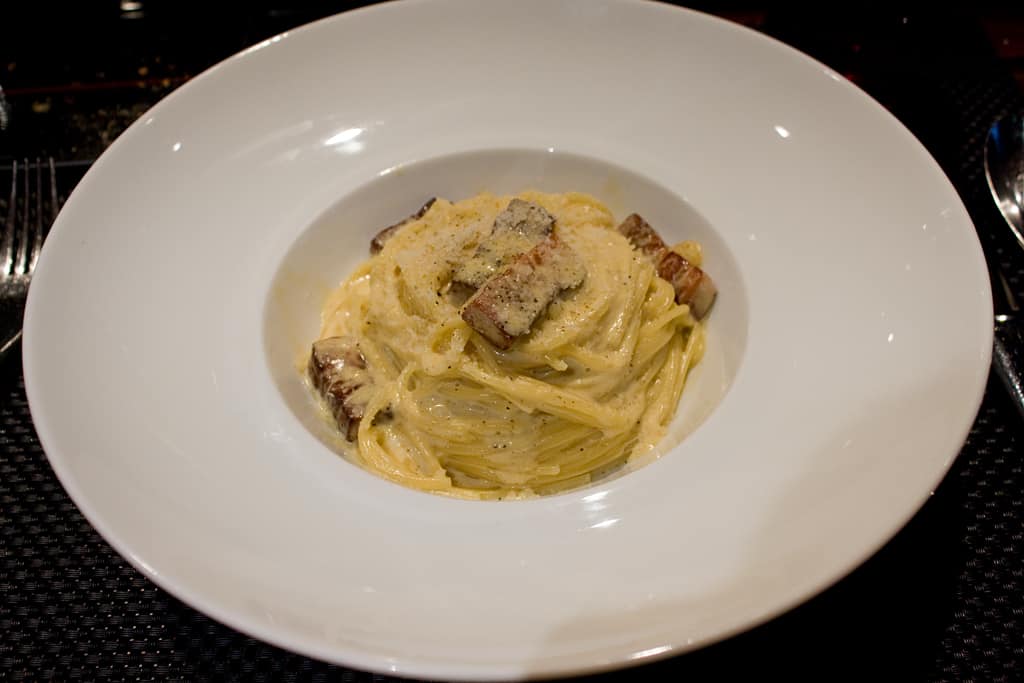 For dessert we shared Le Chocolat Tendance and an espresso. The dessert came on a brown, almost leather looking plate, stenciled with shiny dust.  The super thin chocolate disc was tempered to perfection and hid a light chocolate cake surrounded by a luscious ganache and cocoa nib ice cream.  The sweet and tart red berry coulis provided a nice contrast to the chocolate-chocolate-chocolate components.  The espresso was lovely and paired nicely with the dessert.  The soft and chewy caramel that came along with it was a nice touch on top.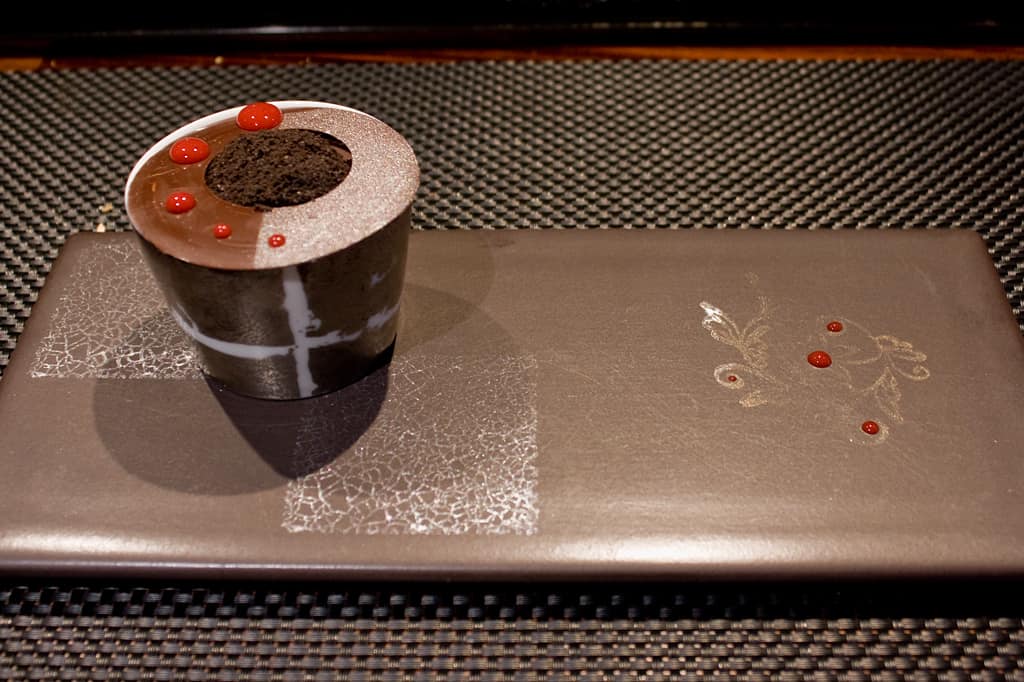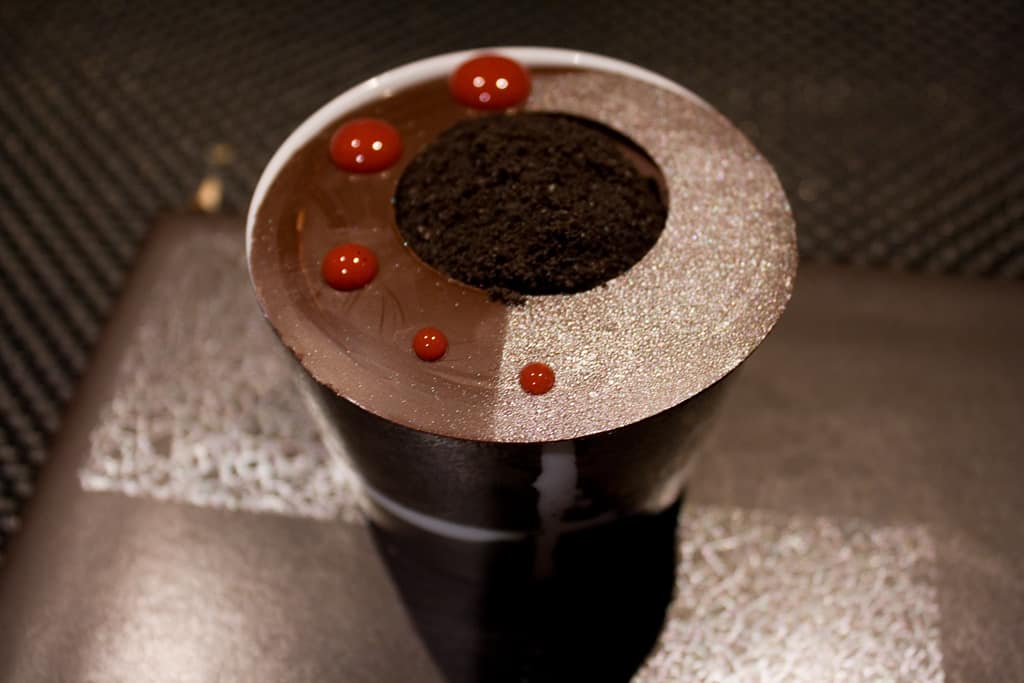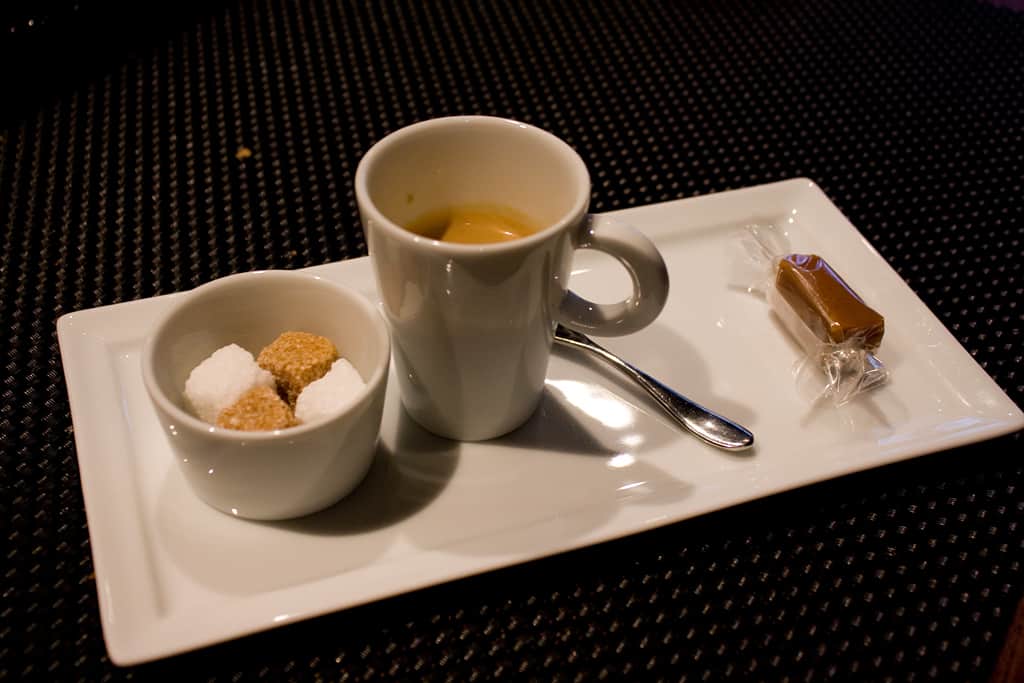 L'Atelier de Joel Robuchon
5 rue de Montalembert
75007, Paris
M° Rue du Bac, ligne 12
Map