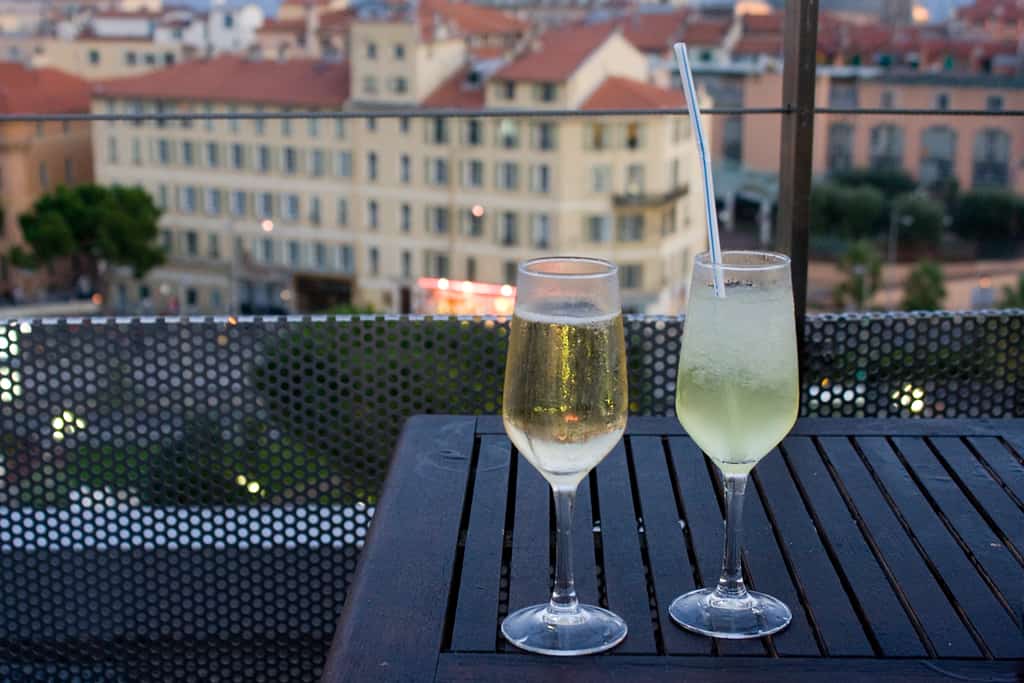 I'm pleased to announce that I passed Basic Pastry!  It was a good term that ended in a less than stellar exam.  It wasn't a disaster, but far from my best work.  I had a few predictions as to what the three cakes would be, but never would I have guessed that the gateau basque would come out.  Don't remember what the gateau basque is?  That's right, you shouldn't!  Because I never made it!  I missed that class because of the mandatory medical examination I had to get for my visa.  A friend did go over it with me and we made it once at my house, but it's still not the same as seeing it during demo, making it in a real kitchen, and taking my own notes.   I pretty much ruled it out as a real contender for the exam because it's a simple looking cake assembled like a double crust pie with a pastry cream filling. AND, a few people had mentioned that earlier recipes usually don't make it to the exam.  Well, lesson learned; if it's on the list it's fair game.  I do though have a feeling that the Academics office purposely pushed for the gateau basque because I went and talked to them about my absence and how it would be a disadvantage if I got that on the exam.  Just saying…it's my little conspiracy theory.
Anyhow!  I can also see why the cake was used for the exam because the dough is difficult to work with.   It's sort of a mix between a cake batter and tart dough.  It's not quite liquid enough to pour but way too soft to roll, which is what we had to do.  Working fast on a generously floured surface is key, but working in a hot kitchen on a hot summer day is anything but ideal.  The dough was sticky, messy, and insanely soft.  I also overcooked my pastry cream, which I had a tiny panic attack about, but was able to save with addition of some extra milk (which the chef helped me out with).  I felt fairly good about the cake when it went into the oven, but my heart just sank when I saw it come out.  The pastry cream had leaked a little and the crisscross pattern that I made on top came brown unevenly.  My bottom crust was rolled too thin and I don't know what the hell happened with my top.  The only consolation was that my three other classmates who made the gateau basque as well felt the same: disappointed.  It just really sucked to be tested on a cake in which we couldn't showcase a few more techniques that we learned and were emphasized in class like the dacquoise and st. honore, the other two examination recipes.  Well, what's done is done.  I'm just ready to move on and do better during Intermediate!
To celebrate, or rather lift my spirits after the exam, I went to…
Nice!  What better place to forget about my woes and sorrows than the Riviera coast, right?  It was paradise with perfect weather, aqua blue beaches, and absolutely amazing views. Everyday was an impressionist painting come to life.  The food was delicious and a nice change from the everyday, beginning to become mundane baguette sandwich.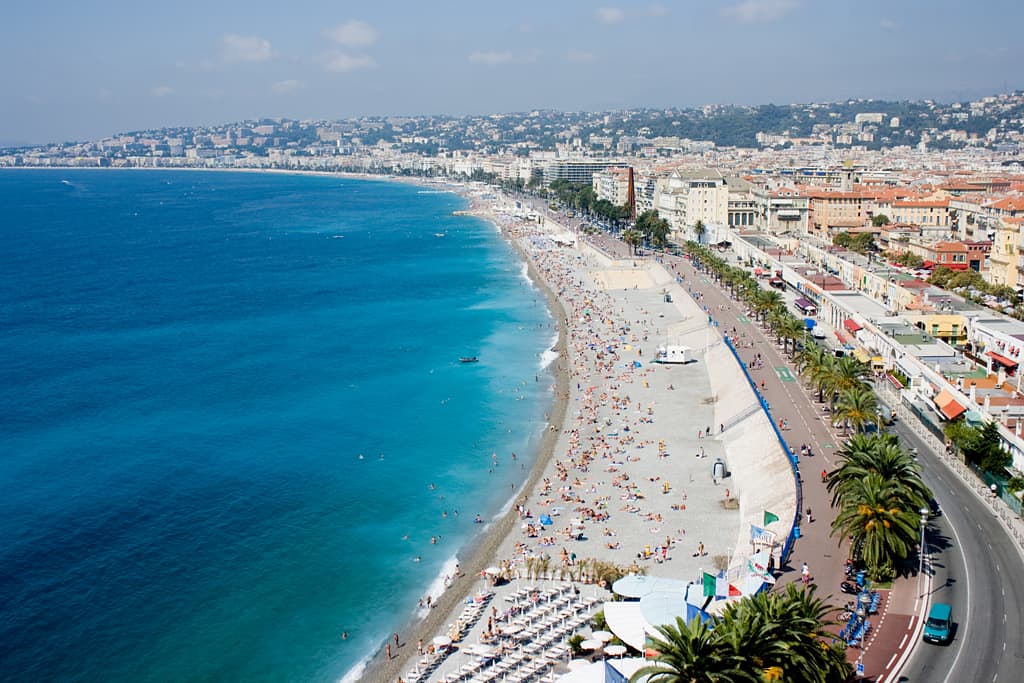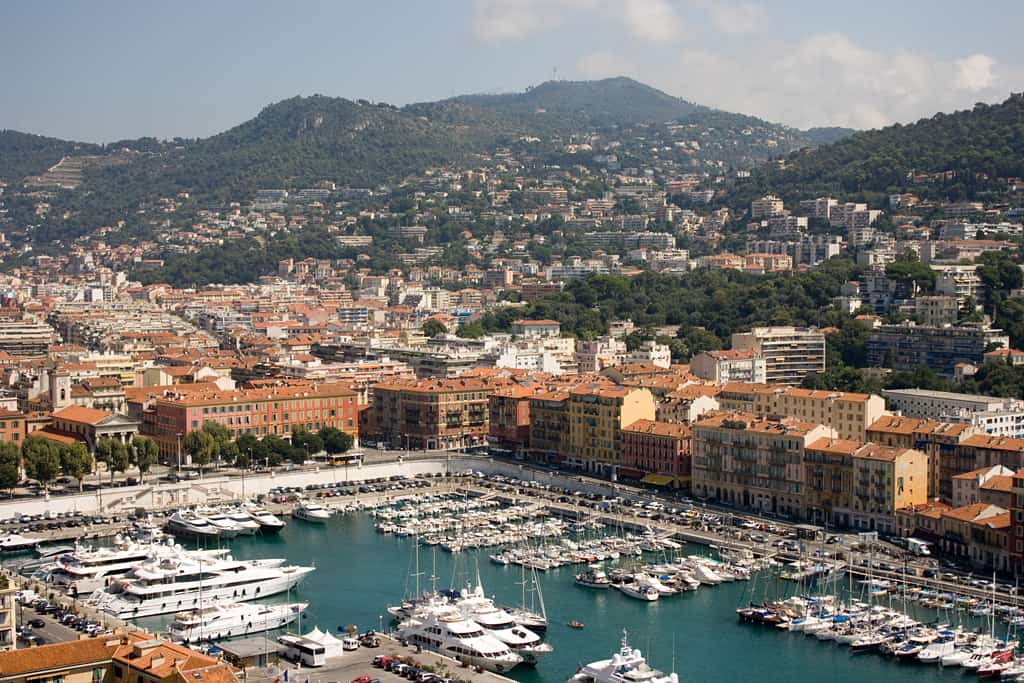 My friend and I spent the first day at Eden Plage in Cap d'Ail, a neighboring village about 30 minutes away. The beach is smaller with fewer people.  The set up of the two prominent, open air restaurants made it feel like a private resort.  We ate lunch at Eden: niçoise salade and accras de poisson with a sauce diable.  The salad was refreshing with just the right amount of saltiness from the olives and anchovies.  The tuna was cooked nicely and bigger than it looked, which made the salad very filling. My friend ordered the accras, which are fried fish fritters with a spicy tomato based sauce.  The fish beignets were excellent, dough-y and soft on the inside while firm and crisp on the outside.  It seems like accras originated from West Africa, but versions of it exist in other Mediterranean countries like Spain and Portugal.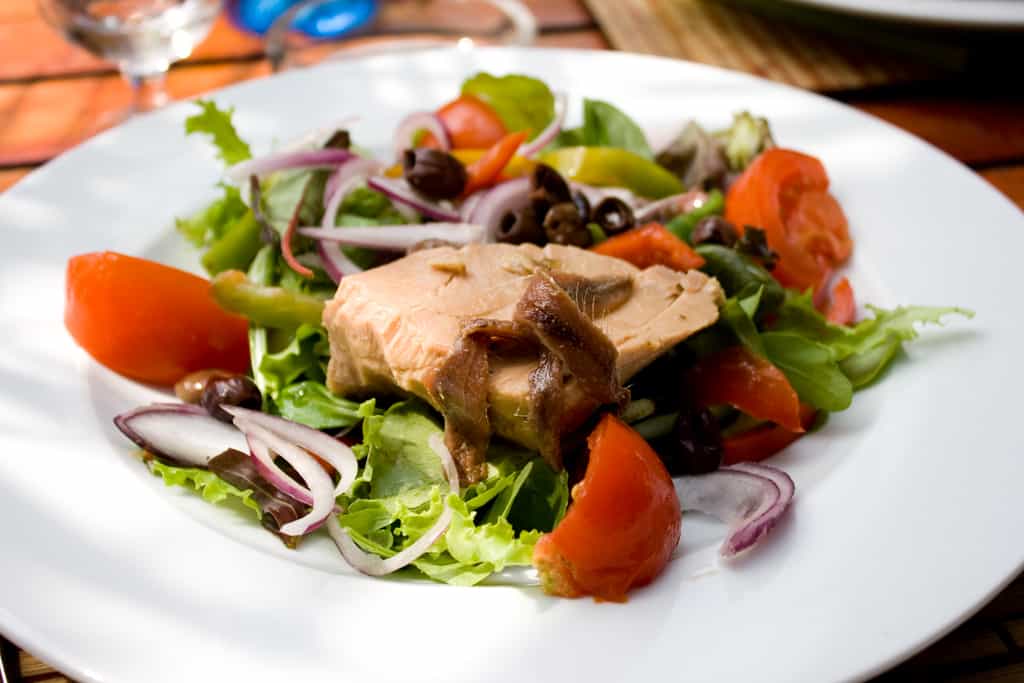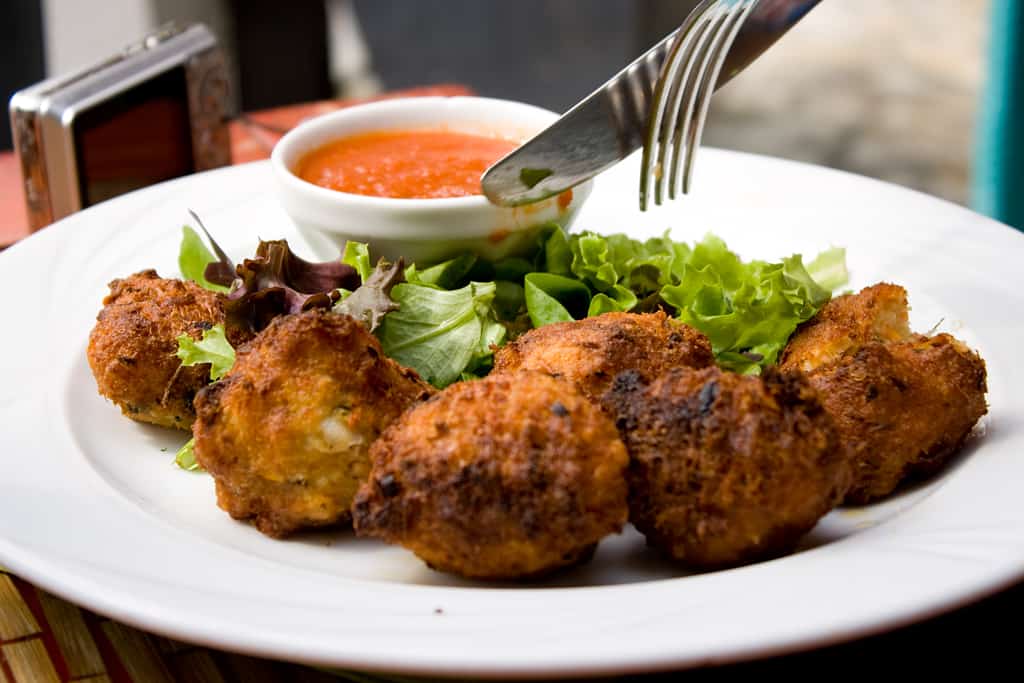 We also checked out Cours Saleya, the outdoor food and flower market.  Lots of fresh produce and food products.  I bought a tiny jar of garlic salt, which I'm excited to experiment with!  Anyone have any ideas?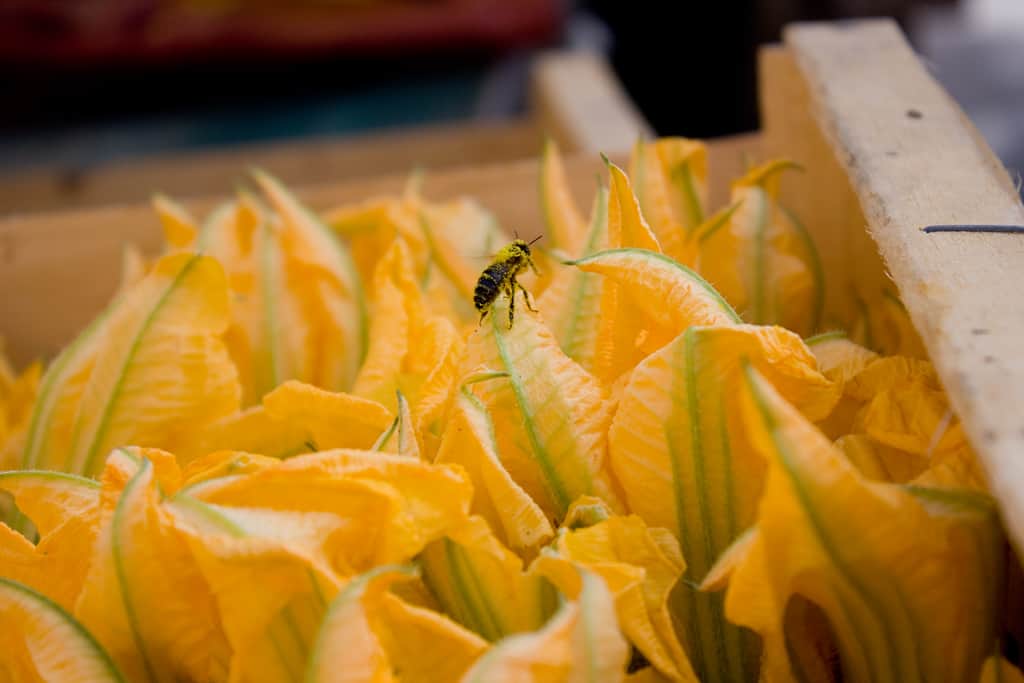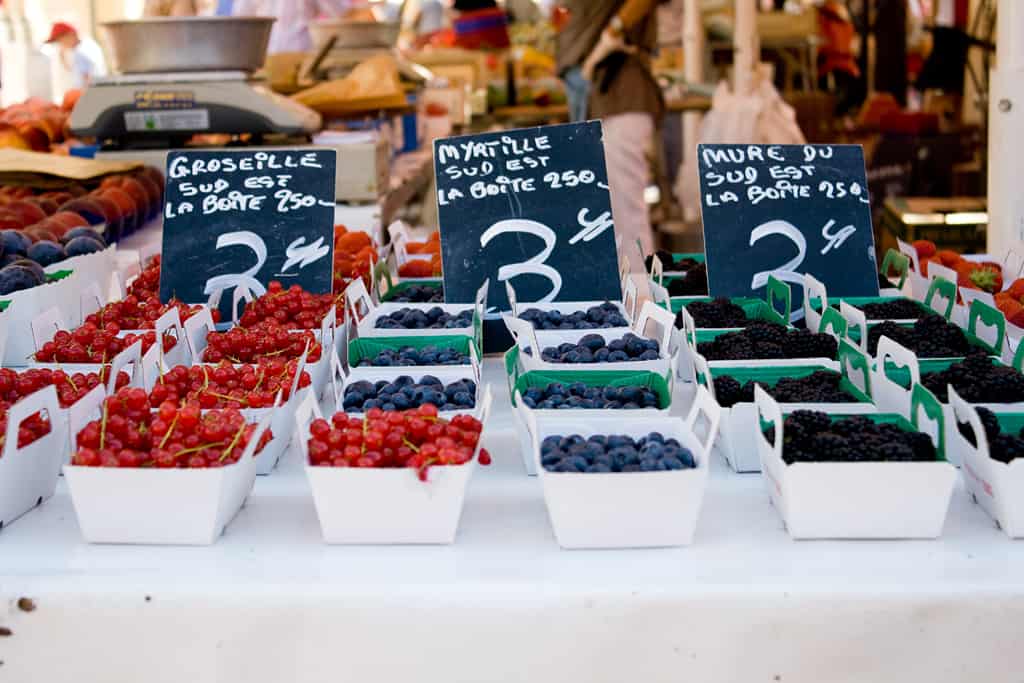 We also tried Estouffadou, a bar/cookie made with polenta, almonds, sugar, and butter.  I loved the grainy texture from the polenta that really gave it a nice crunchy chew.  It had that raw sort of feeling that granola bars give off.  The woman I bought it from said it was a niçoise delicacy, but I didn't see it anywhere else.  To be honest, I've never heard of an Estouffadou, but who cares!  I really liked it and would love to try making it.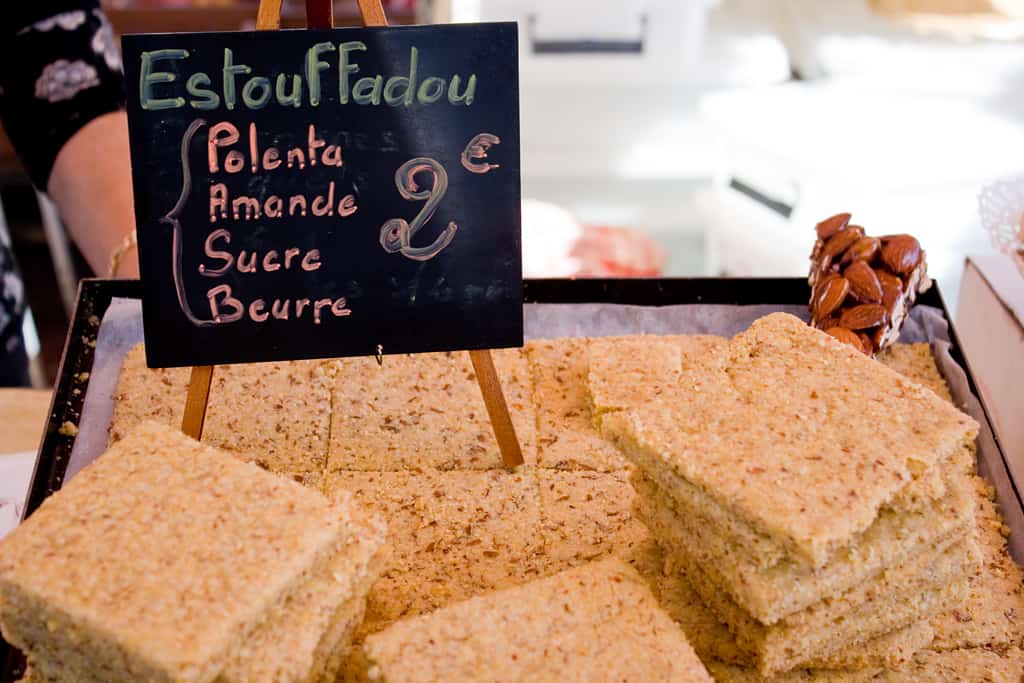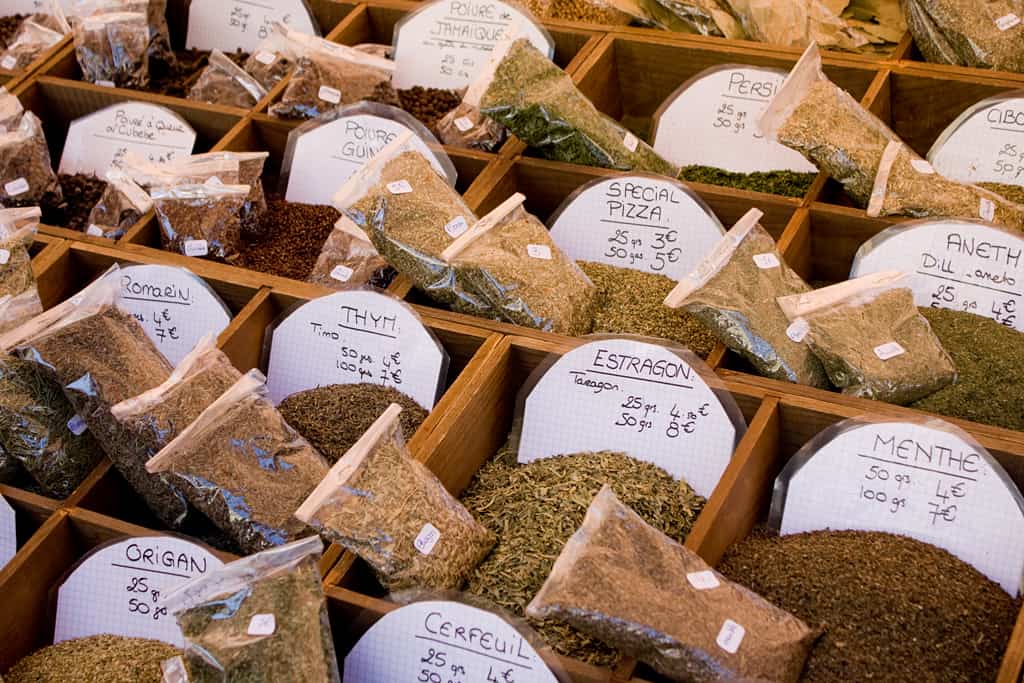 Socca is another niçoise specialty.  It is a crepe-like dish made with chickpea flour. We tried one from Chez Thereza, who's stand is in the heart of Cours Saleya.  Thereza is quite the character with her jet black hair, thick rimmed glasses, red lipstick, and gold jewelry.  At one point she started stressing out about a customer who had forgotten to take for their paid goods that she popped a can of beer and lighted a cigarette.  It was barely even 11 am!  Nevertheless, her socca was amazing.  It tasted like Thanksgiving turkey with gravy, but lighter and without the food coma. The socca isn't actually cooked on the spot but delivered from a mysterious location by a cute, old man.  He straps the large, round griddle to a cart attached to the back of his motorcycle and emerges/disappears into a little alleyway.  My friend and I tried to follow him, but couldn't keep up with his tail.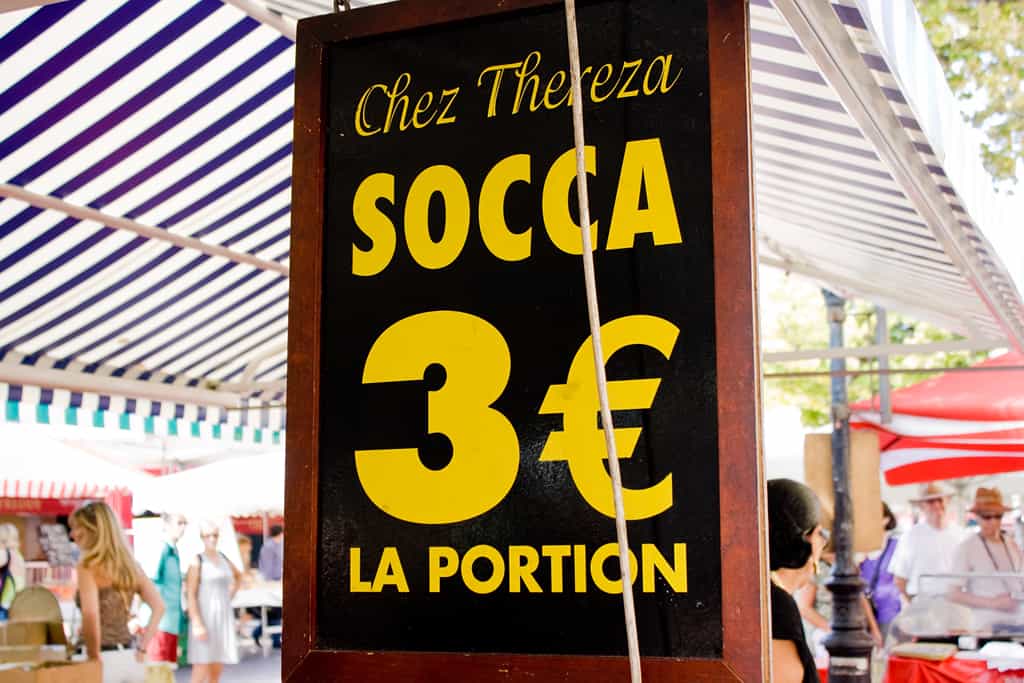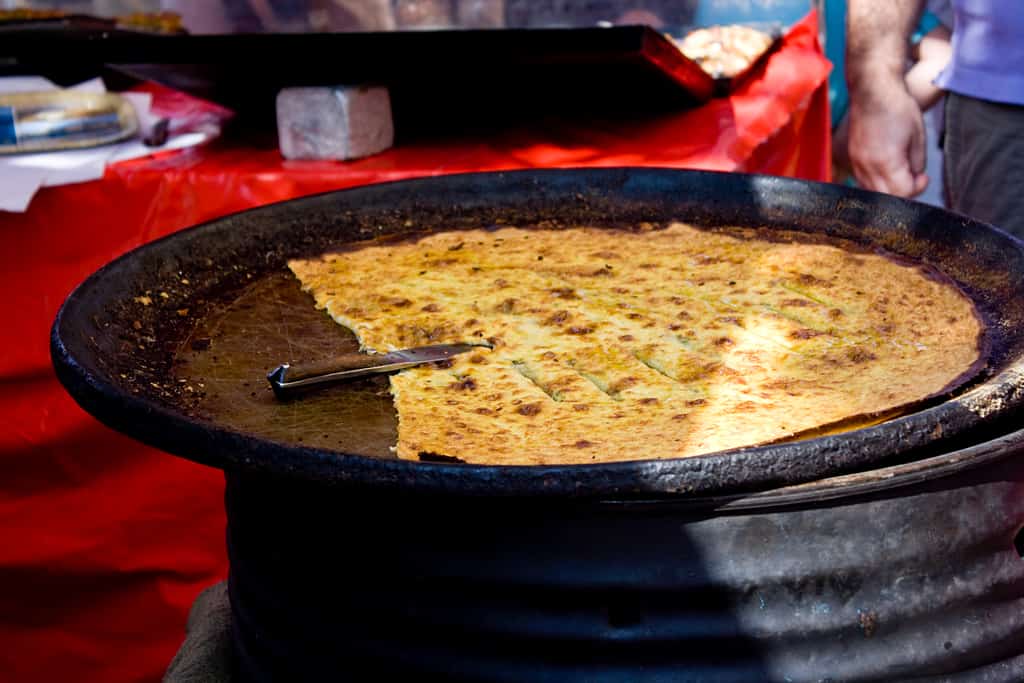 We sampled some more typical niçoise cuisine at Chez René Socca. Farcis are vegetables stuffed with a breadcrumb filling. Delicious and would be great as an hor d'oeuvre at a party. Pissaladière is a pizza-like dish made without cheese or tomatoes.  The bread dough is topped with caramelized onions, olives, and anchovies.  Really rich but simple flavors, I didn't miss the typical "pizza" components.  We also tried a quiche-esque zucchini dish that I forgot the name of.  It was lighter than a quiche and lacked a little bit of seasoning, but it was a nice addition to the other oil heavy dishes.  For dessert we tried a regional specialty, blettes sucrée. Sweet short pastry is filled with pine nuts, raisins, and interestingly swiss chard.  At the time we didn't know blettes was swiss chard and assumed that they were grape leaves.  It was neither good nor bad, just a bit odd.  Swiss chard for dessert?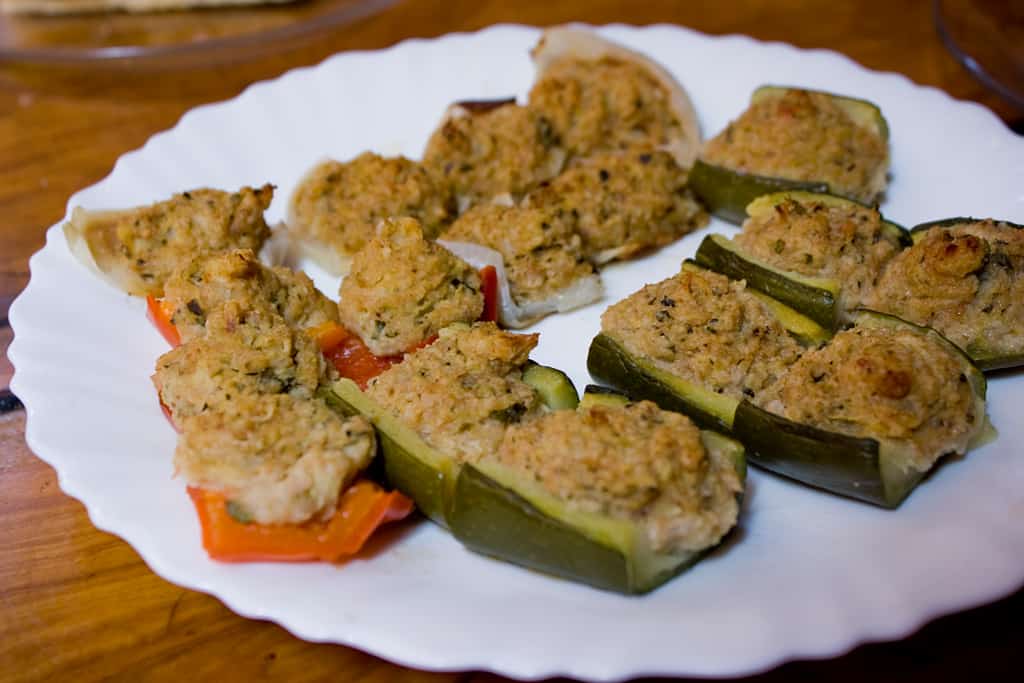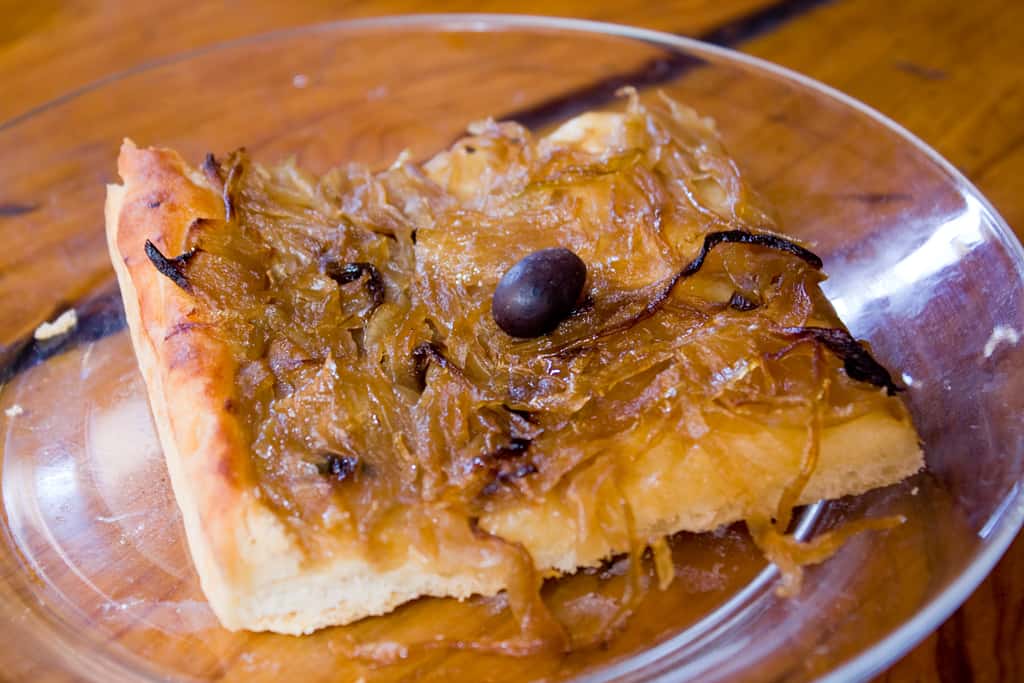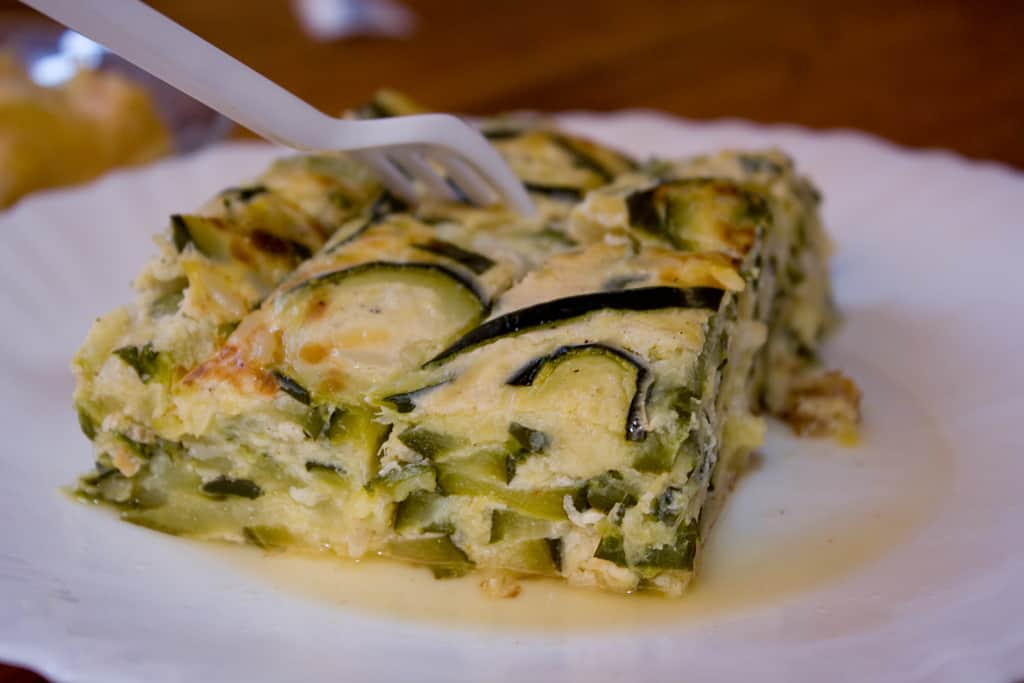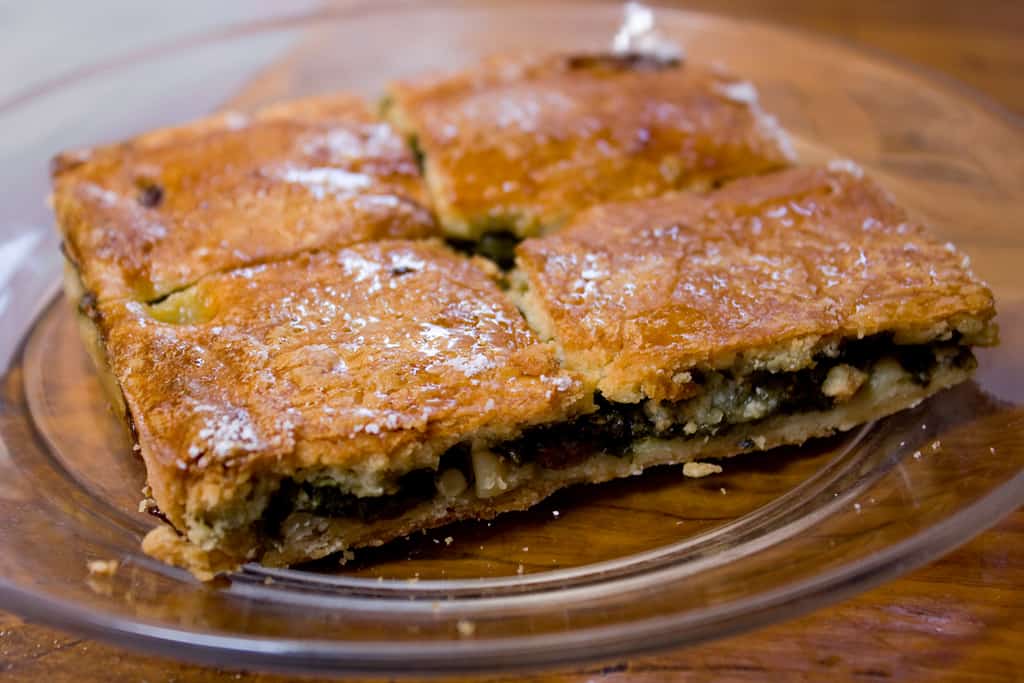 For second dessert we went to Fenocchio for gelato.  Where we went for a grand finale of nine scoops, yes nine scoops. The flavors were: apple, rhubarb, nougat, rice pudding, cinnamon, salted caramel, coconut, fig, and coffee.  To make it seem a little less gluttonous, I have to say there were three of us: two girls and a boy.  That's not too bad right?!  My favorites were probably nougat, rice pudding, and cinnamon.  I loved the nutty-ness of the nougat, the little bits of rice grains in the rice pudding flavor was absolutely divine, and the cinnamon transported me to Christmas, which is my happy place/time/holiday.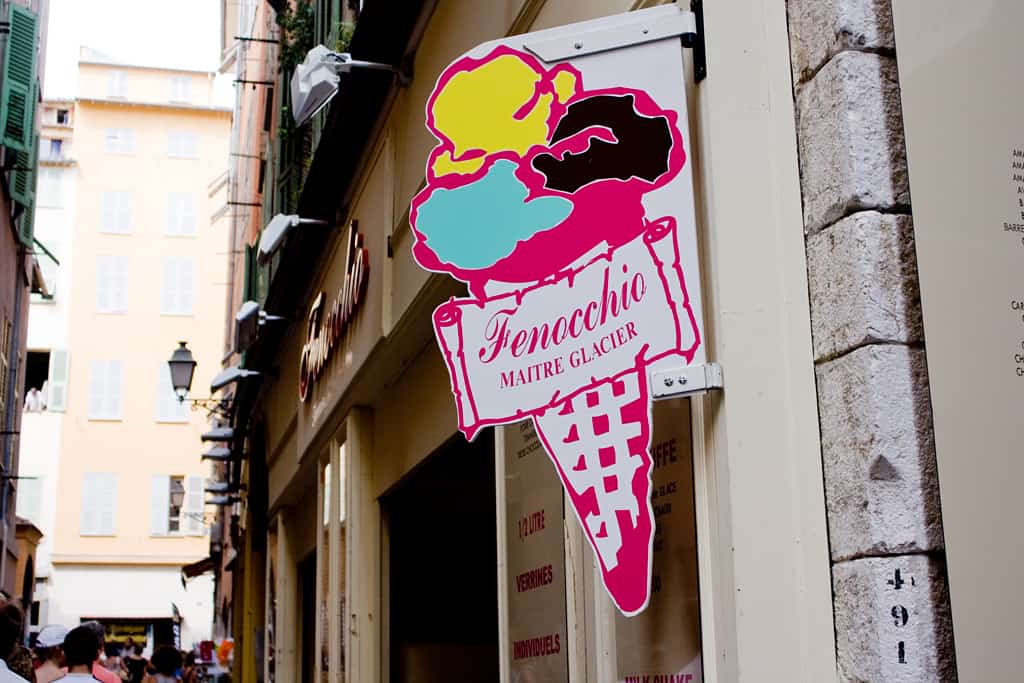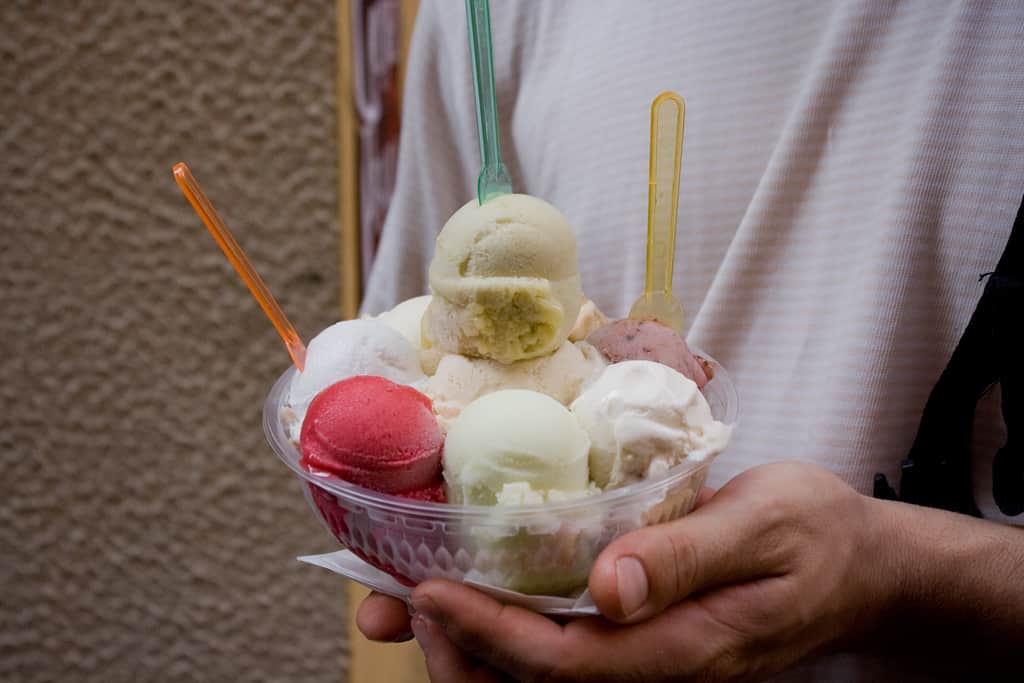 It was such a nice break from Paris and school.  As much as I love both, a change in place was good and definitely something I needed.  Now that I've rested and pumped to start the new term!  Wish me luck!