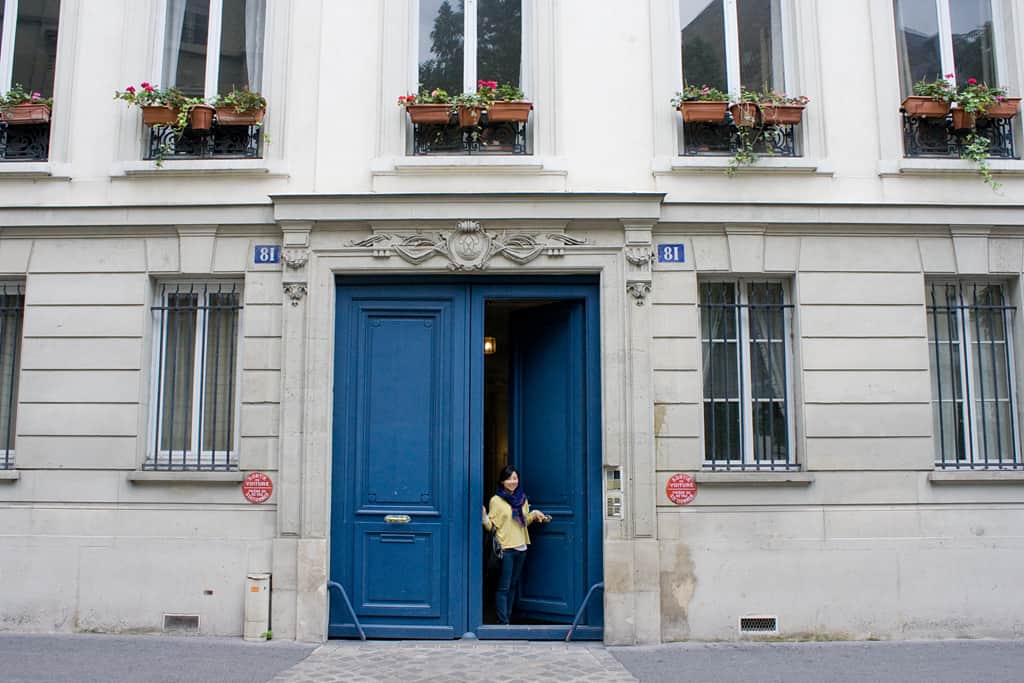 Julia Child is a relatively new figure in my life.  Before reading Julia and Julia, I had never heard of "The French Chef" or Mastering the Art of French Cooking.  Quite shocking, especially because she is such a familiar character in my life now. However, I'm glad that I got to know her during this time, because her story resonates with me more than it ever could have before.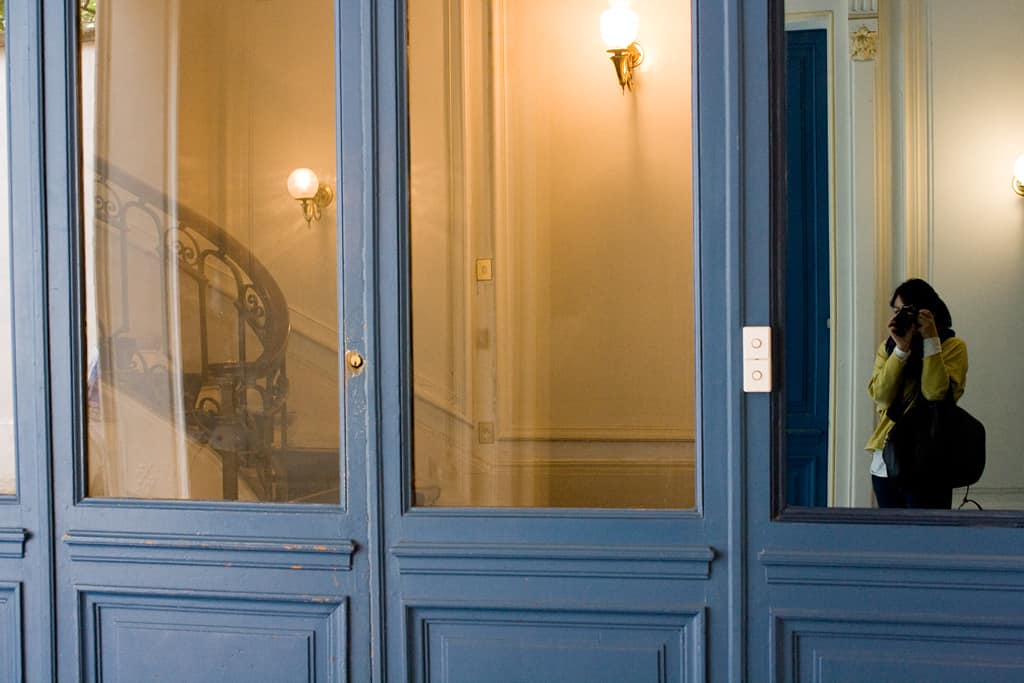 There are so many things I can learn from Julia, but the one I hope to live by the most is her joie de vivre.  She lived such a full and fun life not only because of her achievements, but also because of her decision to enjoy all the hard work that comes before.  Her passion was food and communicating that to people, but I think it was her attitude in life that really touched everyone.
So, in the hopes of having her spirit (and luck) rub off on me a little bit, I made a pilgrimage to where it all started: 81 rue de l'Université or "Roo de Loo" as she and Paul called it.  It was everything and nothing like I imagined.  But, I don't think I could really explain what I expected anyway because it exists as a misty picture even in my own head.  Being there made Julia's Paris seem a little more real and my Paris a little more fairy tale. We also got to take a peak inside past those huge blue doors thanks to my friend who has the quickest feet.  She hurried behind a girl who was being buzzed in.  Kind of creepy and possibly crossing a line, however, the girl was American and understood why we were there.  (I guess people still live there. How lucky is she?!) There wasn't that much more to see, just a small garage/courtyard and another door that opened into the actual building.  It would have been nice to see her apartment, but that would definitely have been crossing a line!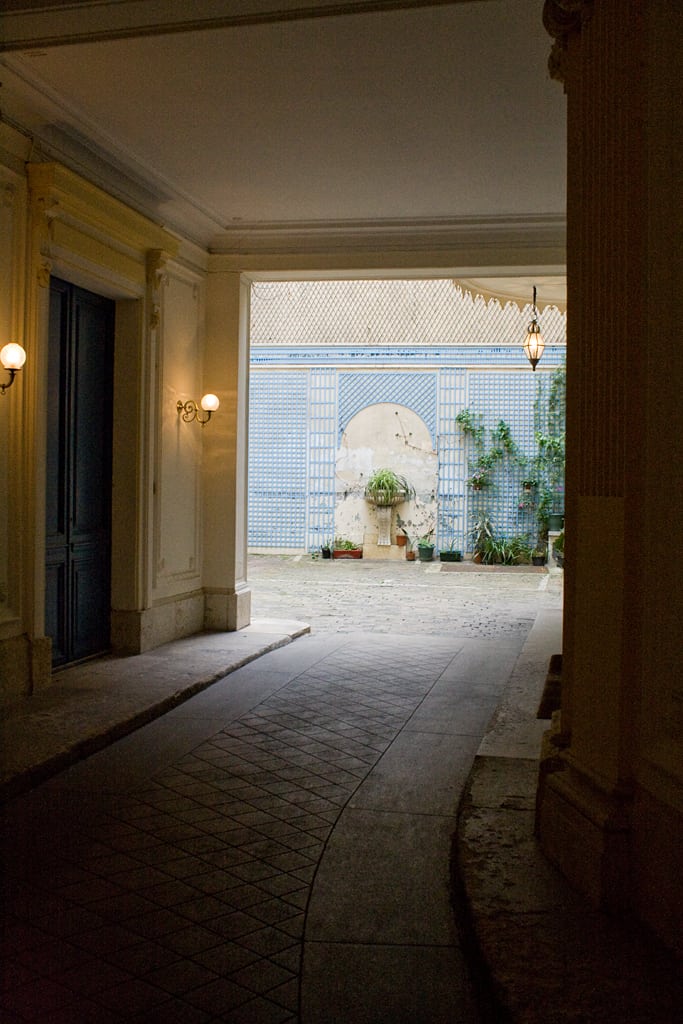 Afterwards, we head over to Rollet Pradier, which I had read about in Paris Sweets.  I couldn't remember what was noteworthy about them.* I just had the name and address written down.  Hate it when that happens!  But, whatever it was, I'm not sure we had it because the tarte aux poires and mille feuille wasn't exceptional.  It was good, but the tarte could have used a little more pears and the mille feuille felt a little heavy.  But, the expresso was quite nice.  I only had a sip of my friend's as I cannot sleep if I drink coffee (even if I have it in the morning!), but it was very lovely.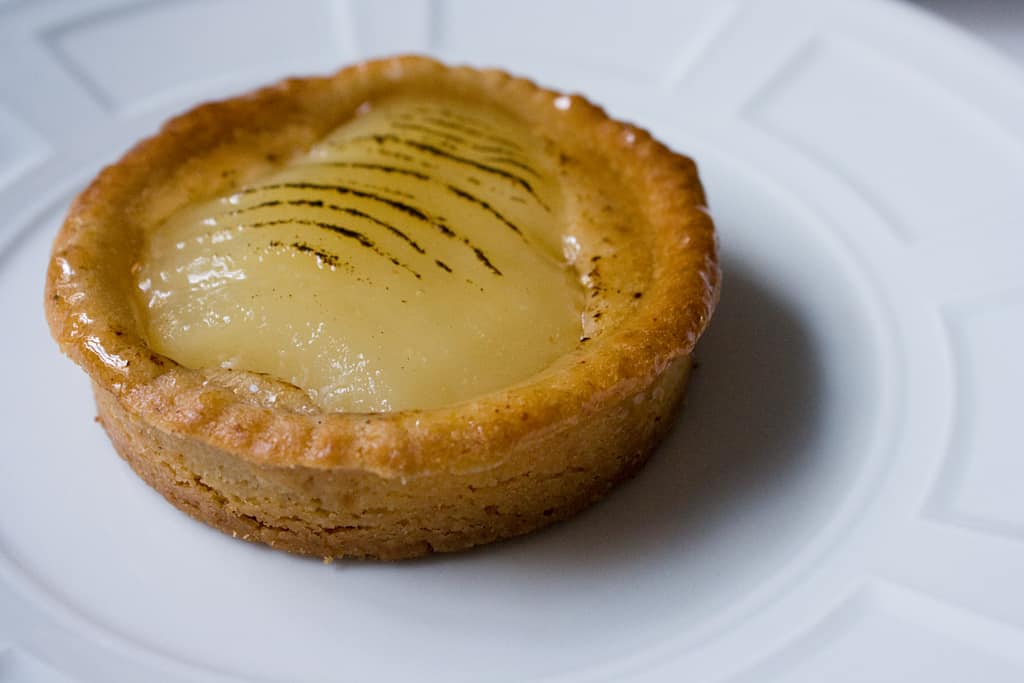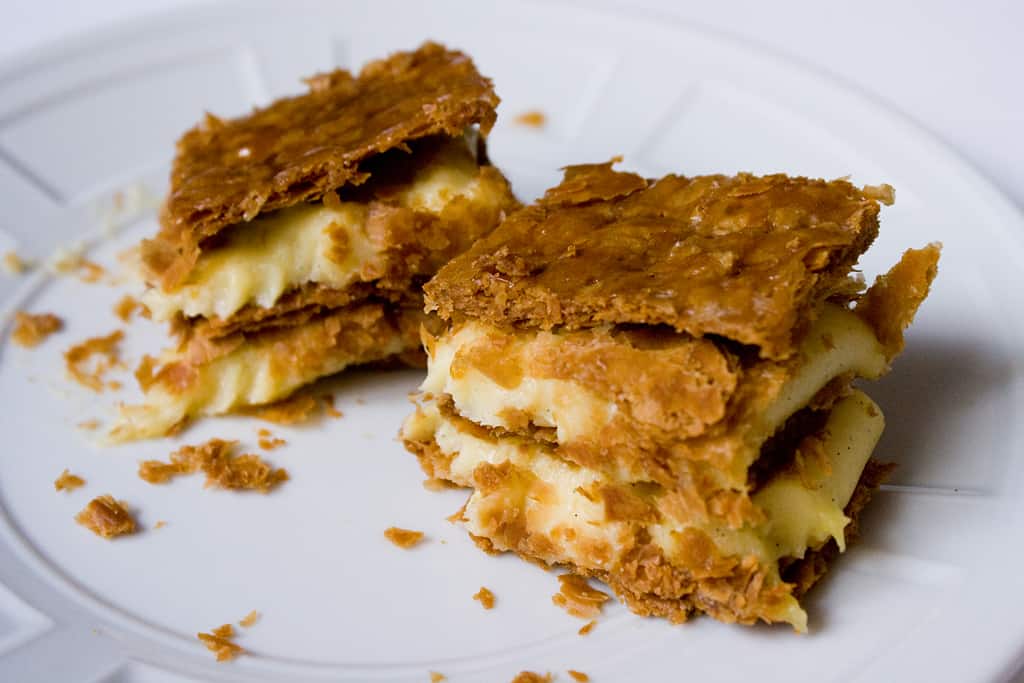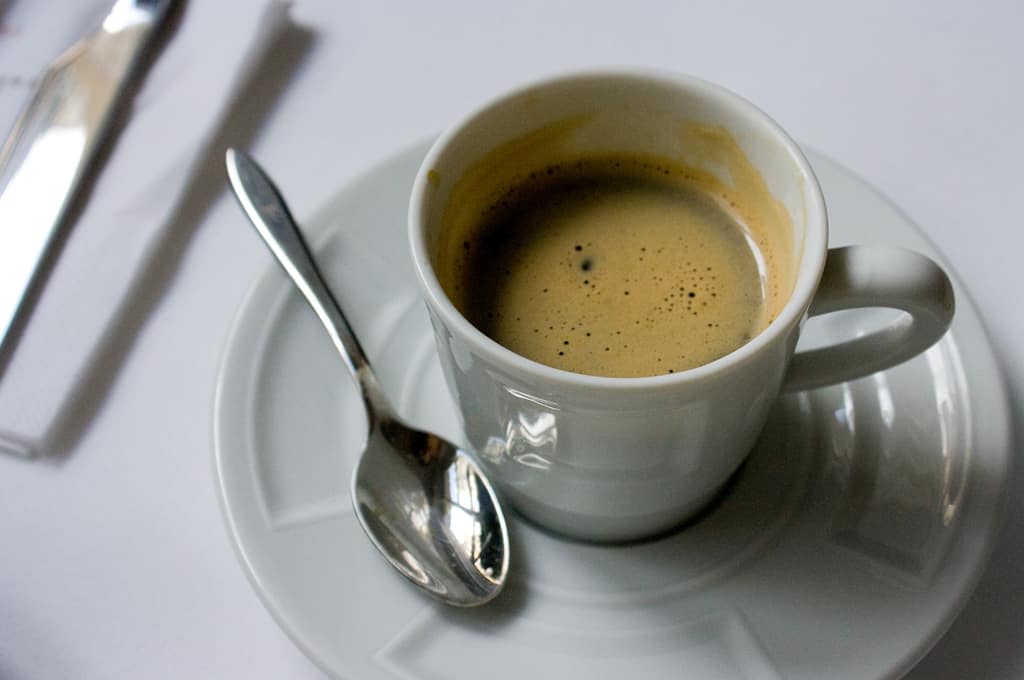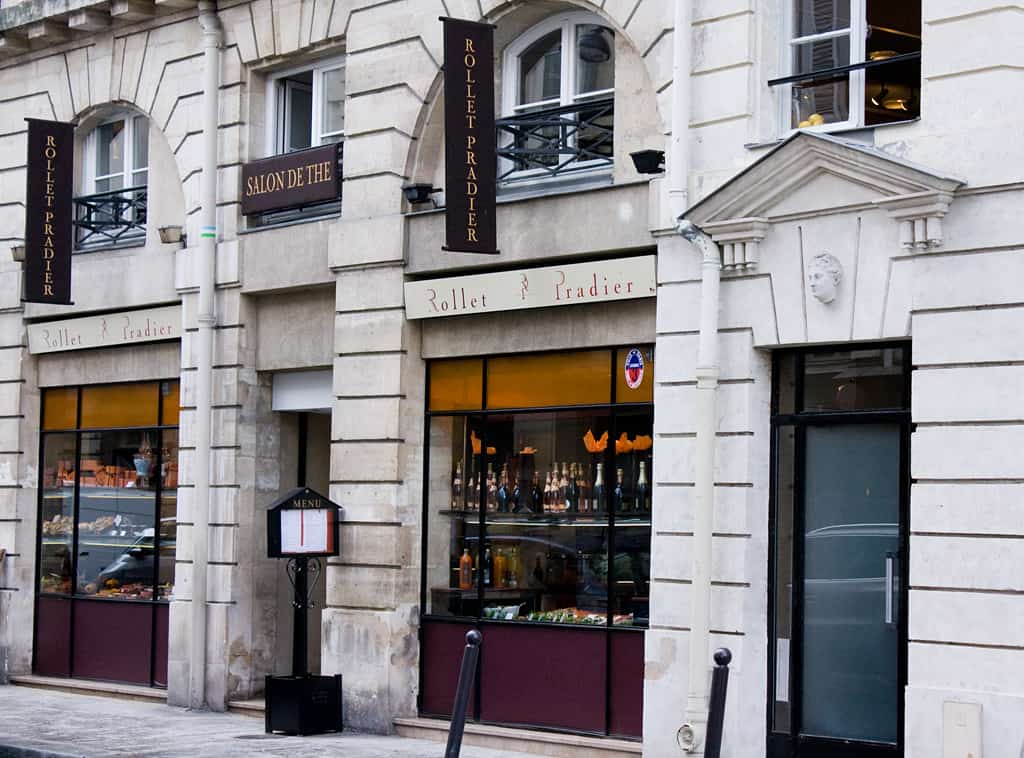 Rollet Pradier
6 rue Bourgogne
75007, Paris
M° Assemblé Nationale
Map
Roo de Loo
81 rue de l'Université
M° Assemblé Nationale
Map
*Upon a little post-blogging research, I found that Dorie recommended the blanc-manger and tarte au citron.  Such a bummer, because I wanted to get the lemon tart but the women before us had bought the last two!  Maybe next time, when I feel like my Julia charm is running low I'll make the two-stop again.