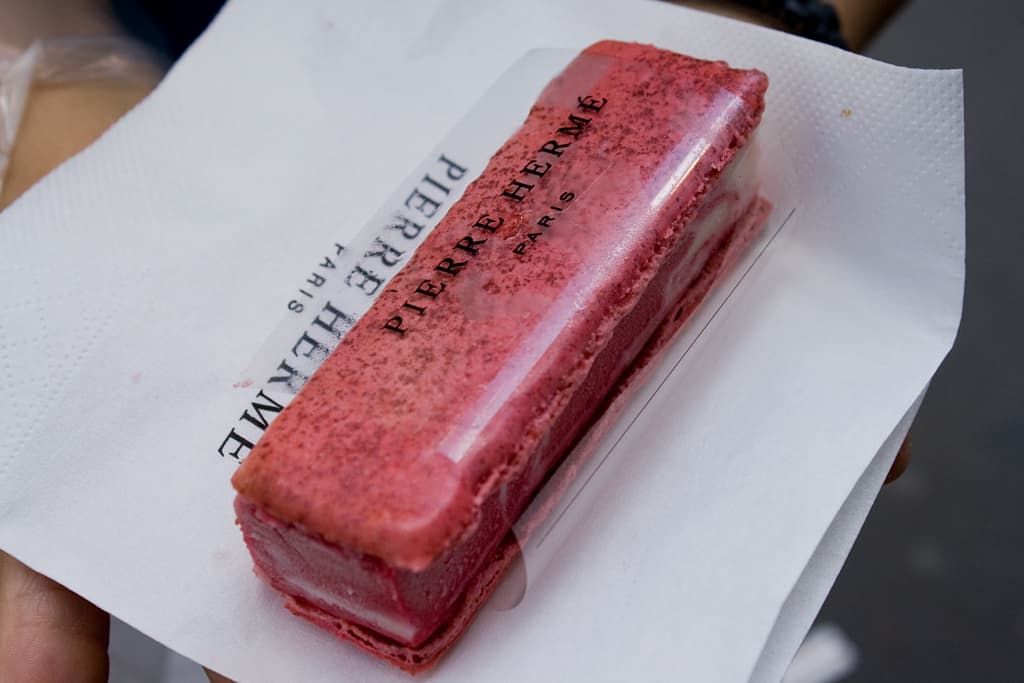 No one else really compares in fame or stature in the pastry world.  His desserts are innovative and forward while being respectful of tradition.  Everything about his exudes sweet elegance.
Miss Gla'Gla Ishpahan. A lychee and raspberry sorbet sandwiched between rose flavored macarons shells.  Refreshing and just sweet enough, this was made two and a half centuries too late for Marie Antoinette.  Pink, dainty, and extremely expensive (6.20 euros), I think it would have been the perfect summer dessert for the ill-fated queen.
Jasmine Macaron.  The dainty shell shatters with even the smallest amount of pressure, however, its physical fragility is anything but representative of its bold flavors.  The jasmine infused ganache and shell are strong and endearing.  Even one bite evokes the experience of having a lavish tea party.
Tarte Infiniment Café.  Coffee takes the stage in this tart.  Each bite is introduced with a fervent shot of espresso that is softened by the more subtle coffee cream.  The light, mousse-y interior is nicely contrasted with the crunchy crust.  Coffee breaks have just been upgraded to first class.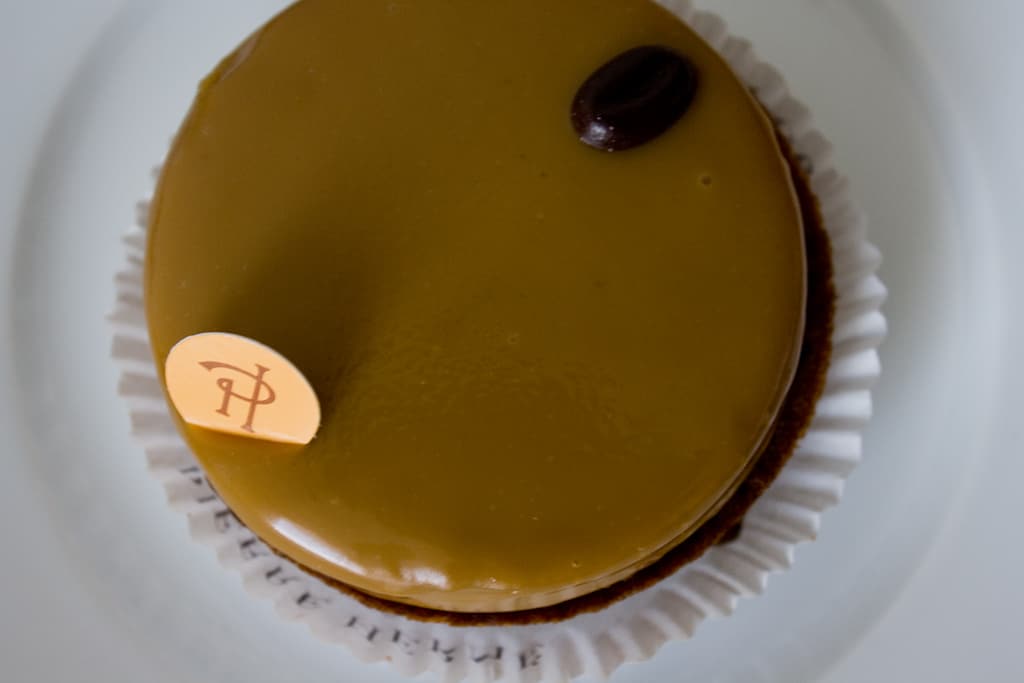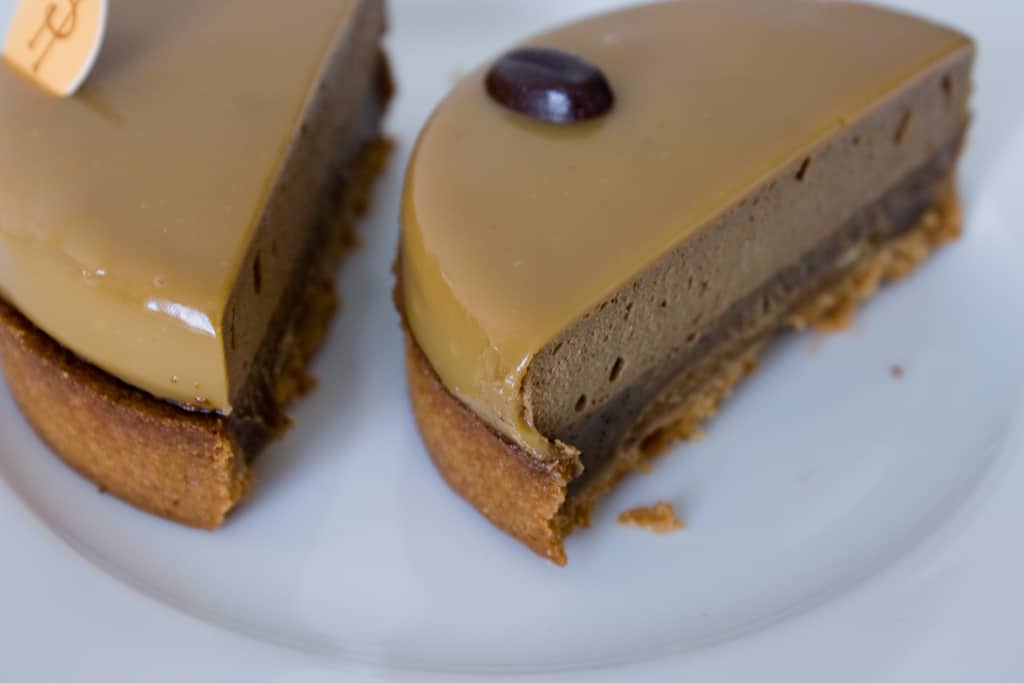 Tomorrow, I finally begin at Le Cordon Bleu.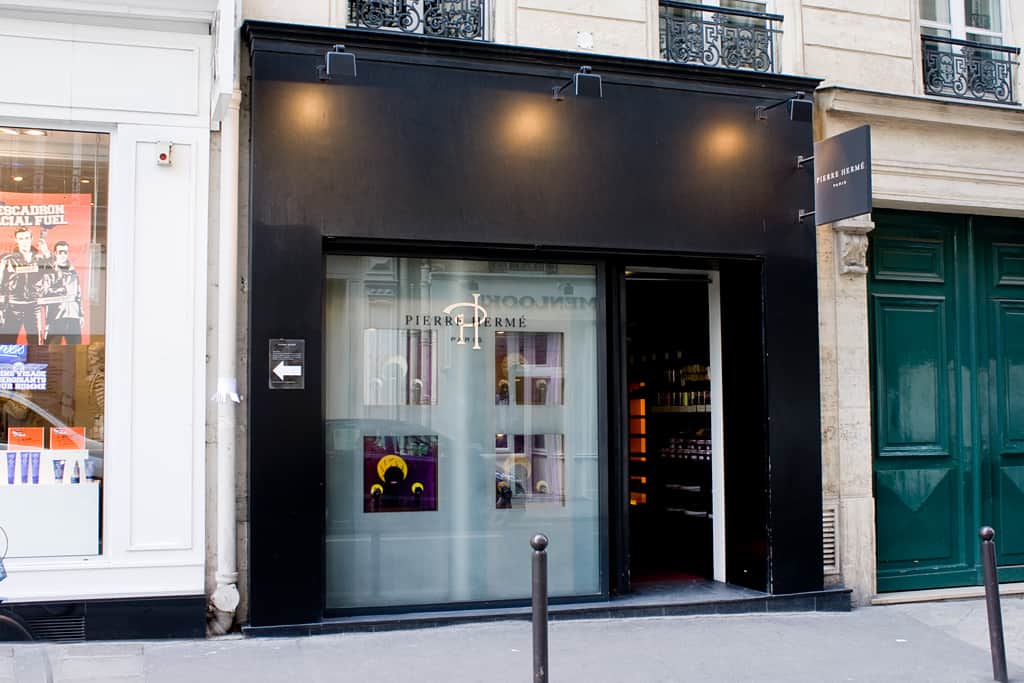 Pierre Hermé
72 rue Bonaparte
75006, Paris
M° Saint-Sulpice
Map