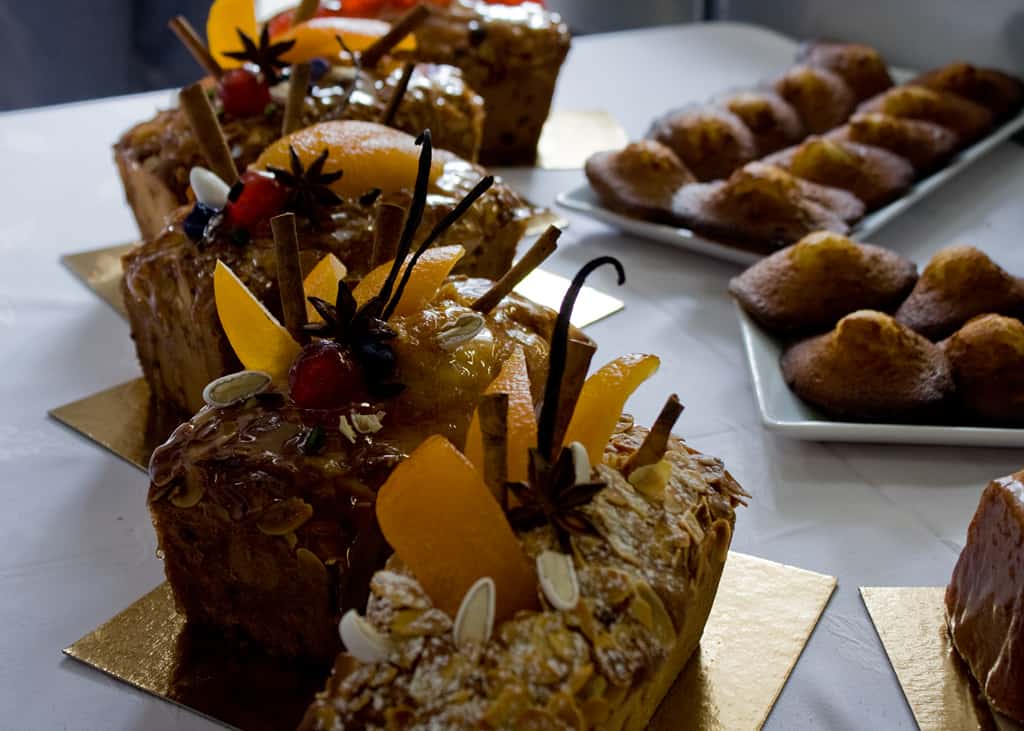 Week two began with a lesson on simple cakes.  We learned different methods of incorporating butter to make three different types: madeleines, cake aux fruits, and week-end.  To the delight and dismay of everyone, during the practical we made madeleines (delight) and fruit cake (dismay).  Most students (the sane ones) would have much preferred taking home two loaves of the more tedious lemon glazed week-end, but unfortunately we ended up with 250 grams worth of disgusting candied bits of jellied fruit embedded in rum drenched cake.  One of my cakes found a good home with my friend's boyfriend who likes cake aux fruits (really?), and the other "somehow" found its way to the trash (surprise!).  I did eat some of it, carefully picking out the neon nibs of toxic waste, but it turned out to be too much work for too little pleasure.  Fruit cake is actually more work and complicated to make than it seems.  It requires creamed butter, alternating additions of eggs and flour, and enough beating to make elastic.  I under mixed, which is why my cake didn't rise and flattened at the top.  Over beating is probably worse, as it causes the cake to be tough, but it's also not great to under mix as it doesn't develop the gluten enough.  During the demo the chef flamboyantly decorated five different fruit cakes with an assortment of dried fruit and spices, but ours were more humble with just a sprinkling of powdered sugar.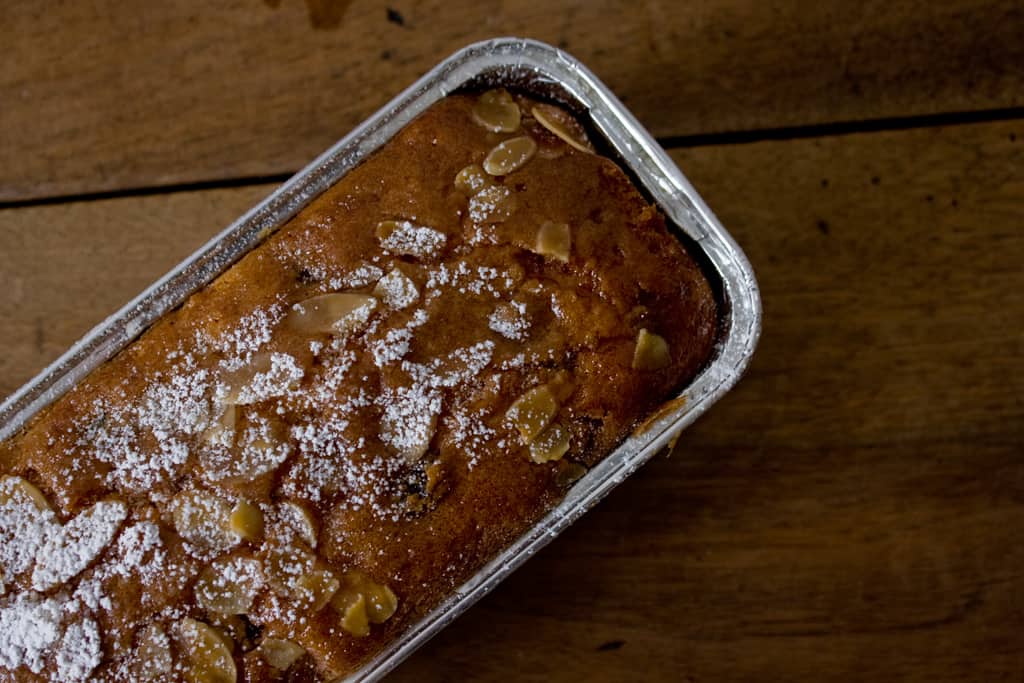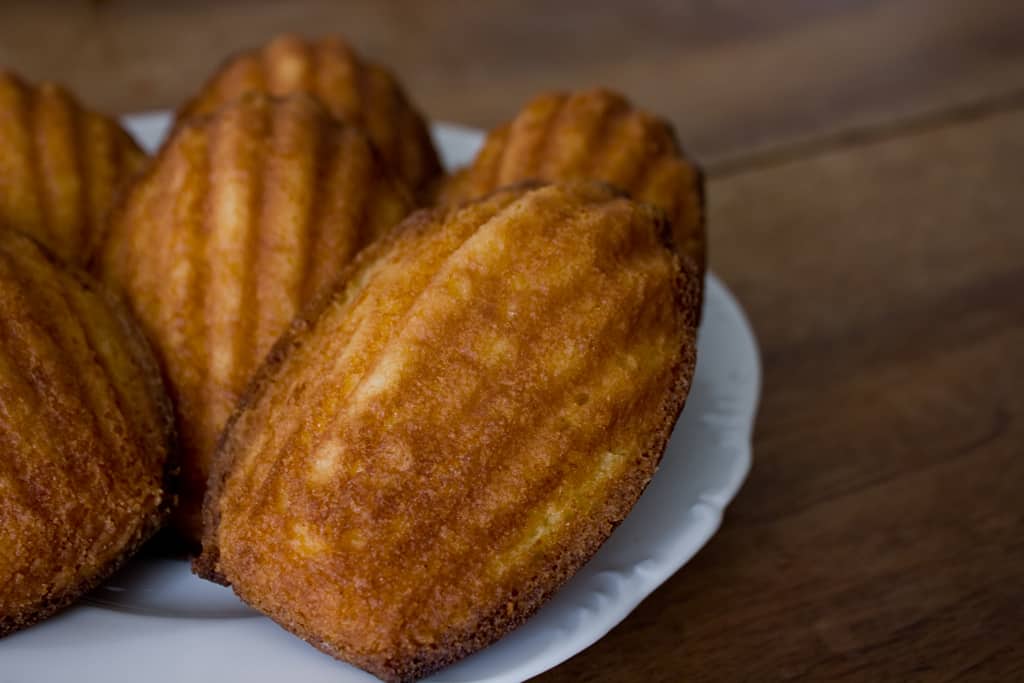 Madeleines are easier to make and mine were a success.  A little too generous with the amount of batter in each mold, but a nice golden brown.  Simply mix melted butter with all the other ingredients and voilà, madeleines are done. What makes a madeleine unique is its shape: ridged like a seashell with a nice rump in the back.  Supposedly, the hump is key to its success.  Personally, I think looks weird.  An art history professor once told me that the cake was named after L'église de la Madeleine in the 8th district because the ridges were reminiscent of the columns that surround the entire circumference of the building, however I've never been able to find anything written anywhere else. I'm always intrigued by the genealogy of different foods.
Although I knew what madeleines were prior to making them for class, I was surprised to find that they tasted and felt nothing like the ones I've been eating all my life.  I always thought madeleines were small, heavily dense and moist cakes, similar to a financier.  However, these were light, slightly sweet, and spongy in texture.  I haven't been able to make a comparison with Le Cordon Bleu's madeleine with any of the patisseries in Paris, but maybe outside of France madeleines are being butchered into something else?  I'll do a bit more field study and get back to you on that one.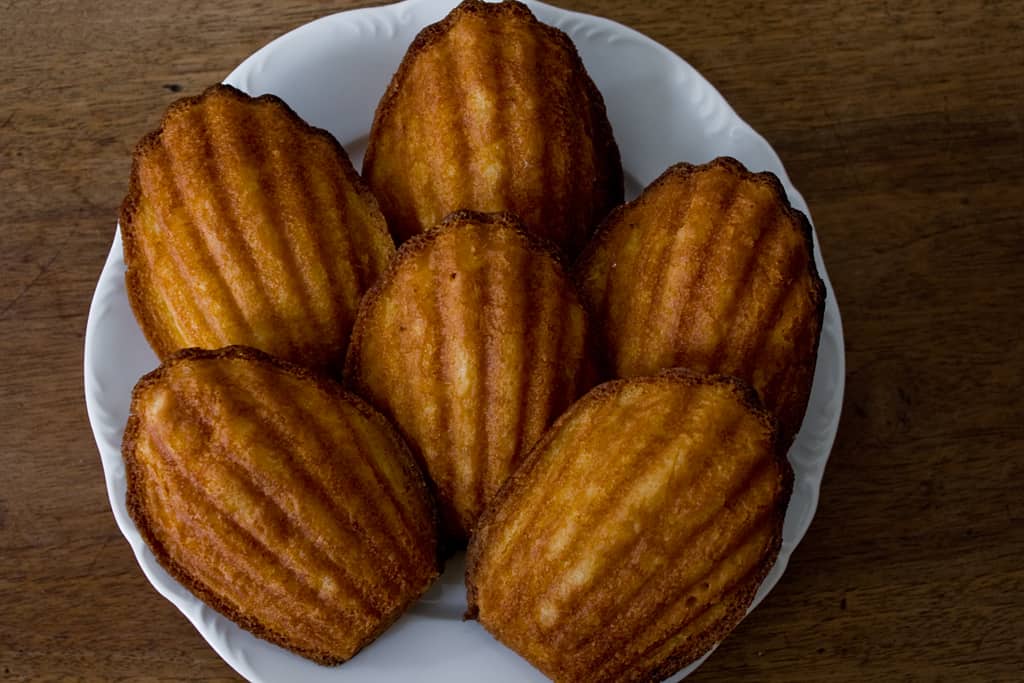 Unfortunately for me, I had to miss lesson 4 because I had a mandatory medical exam with OFII, Office Francais de l'Immigration et de l'Intégration.  If you've ever had to obtain a visa for France, it is the most ridiculously complicated and illogical process I've ever encountered.  A real pain in the butt, however, this medical exam was the last step to finalizing my visa, so now I can't be deported (which sort of happened with me and New York).
I don't think I missed out on too much as my classmates told me we made gateau basque and diplomate pudding.  I have no idea what either of them looks like or tastes like.  I should probably try making them at home with the notes I copied, but I don't have an oven and I'm not sure if we'll be tested on it…hmm.  Dilemma.  However, first and foremost, I should probably find out what these things taste like to begin with!  More field study!