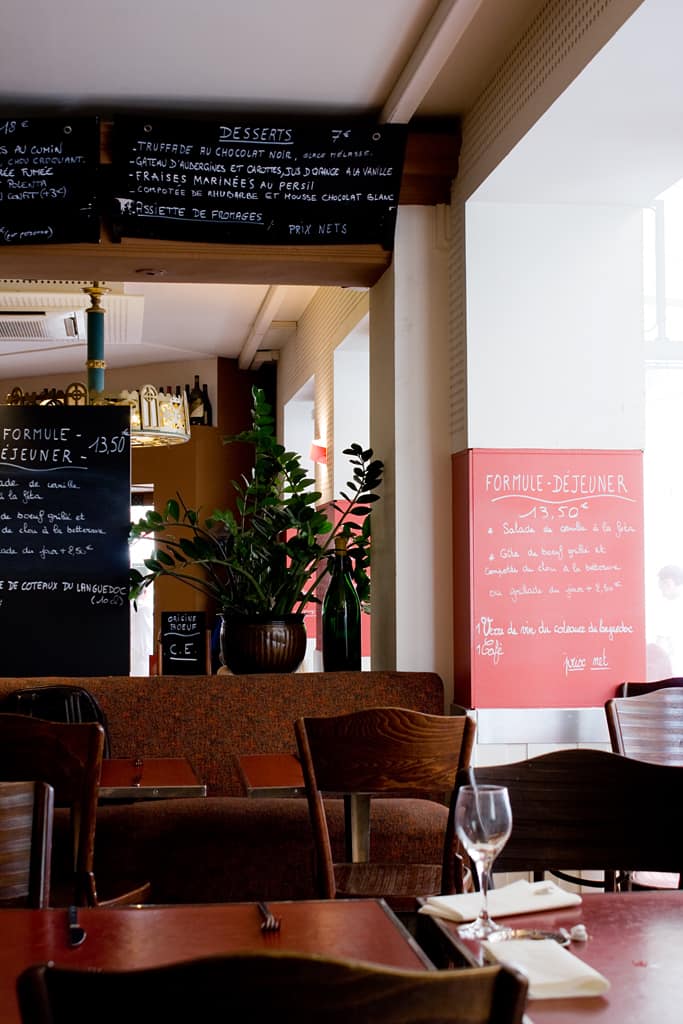 Although I'll be in Paris for about a year, I decided to pack light, or rather, as light as possible.  This is extremely difficult for someone who is a sentimental pack rat who likes to keep everything from useless trinkets won at state fairs to report cards from the sixth grade.  I did my best to cut back and consolidate, but ended up having to ship an extra bag and carry on a mini suitcase that was 15 pounds overweight.  It sounds like a lot of stuff, but once I got here I realized that I really did cut back on a lot (including an unconscious decision to leave out pajamas).
I wanted to bring a lot of books on Paris but narrowed it down to three: Clotilde's Edible Adventures in Paris by Chocolate & Zucchini blogger Clotilde Dusoulier, Hungry for Paris by Alexander Lobrano, and Zagat: Paris Restaurants. Yea, they're all about food.  I've been ferociously highlighting and jotting down addresses of places that sound good.  My list is probably already long enough to take a year to get through!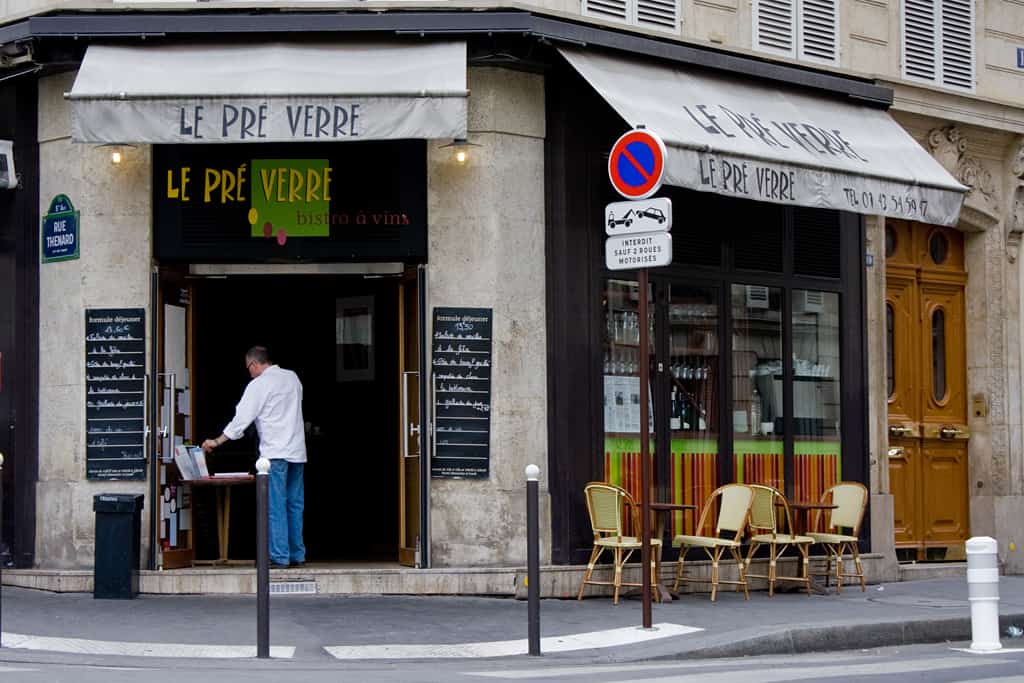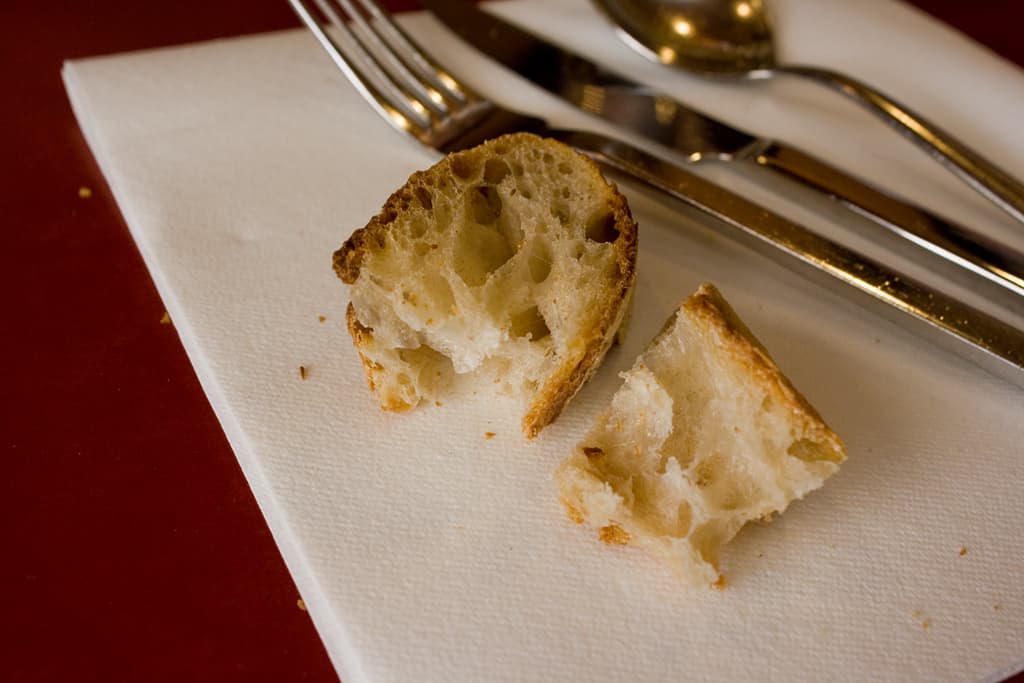 One of the restaurants written and raved about in all three books was Le Pré Verre.  Obvious sign that I had to go there.  Just a few blocks away from the famed Sorbonne University and crowds of tourists, Le Pré Verre sits at the corner of a very quiet and calm street.  Despite what I had read, the restaurant was full but not crowded and busy but not frantic.  I guess lunch on a weekday is the time to go.
We shared the salad with squid and faux caviar and the more decadent suckling pig and cabbage poached in spicy sauce.  I was interested to see what "faux caviar" was.  It turned out to be a starchy, israeli couscous type ingredient possibly dyed and seasoned with black squid ink.  I liked it very much and thought it complemented the rest of the dish visually, texturally, and in taste.  The squid was exceptionally cooked, chewy-soft throughout.  The size to which they were cut was somehow, I felt, the secret to its success.  It was the perfect size to notice and appreciate the flavors of the squid.  They were also accented with sweet red and orange peppers that added a tinge of color and another depth of flavor.  Accompanied by a simple olive oil dressed greens, the salad was a complete success.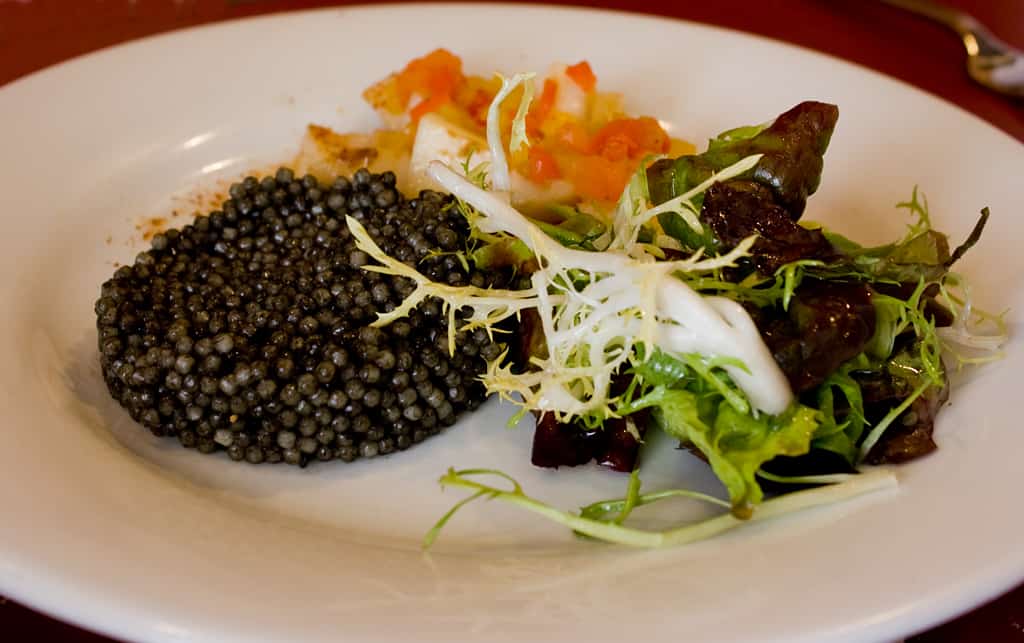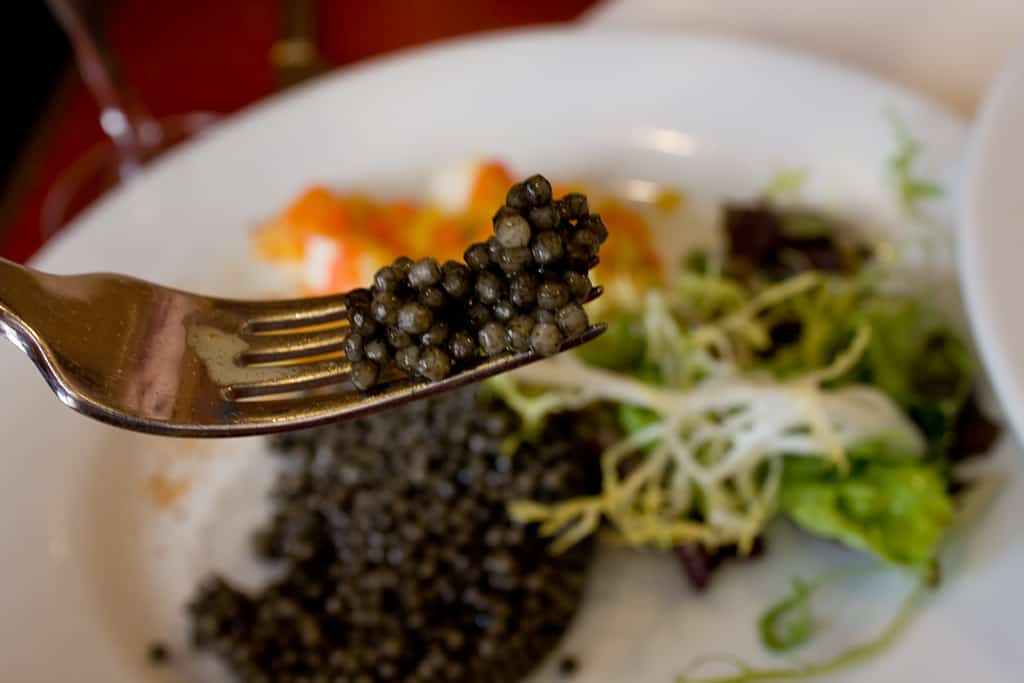 The suckling pig was the exact opposite in profile.  While the salad was light and fresh, the pork was creamy and filling.  The slice of pork melted in your mouth while the cabbage was steamed with a crunch.  The thick broth had slight hints of spices like star anise that kept the dish different and amusing.  In some ways, the dish reminded me of the the pork broth ramen I had at Ippudo in New York.  Can two utterly different dishes seem so similar to me?  It was a satisfying dish, but if I were to come here again (which I very much would like), I think I would try something else.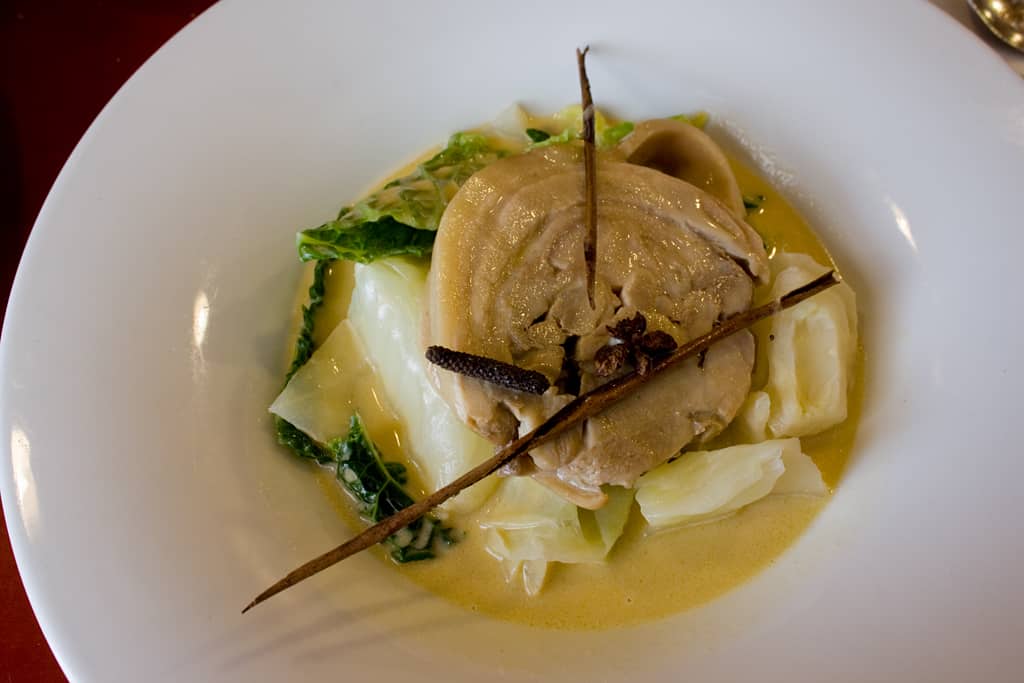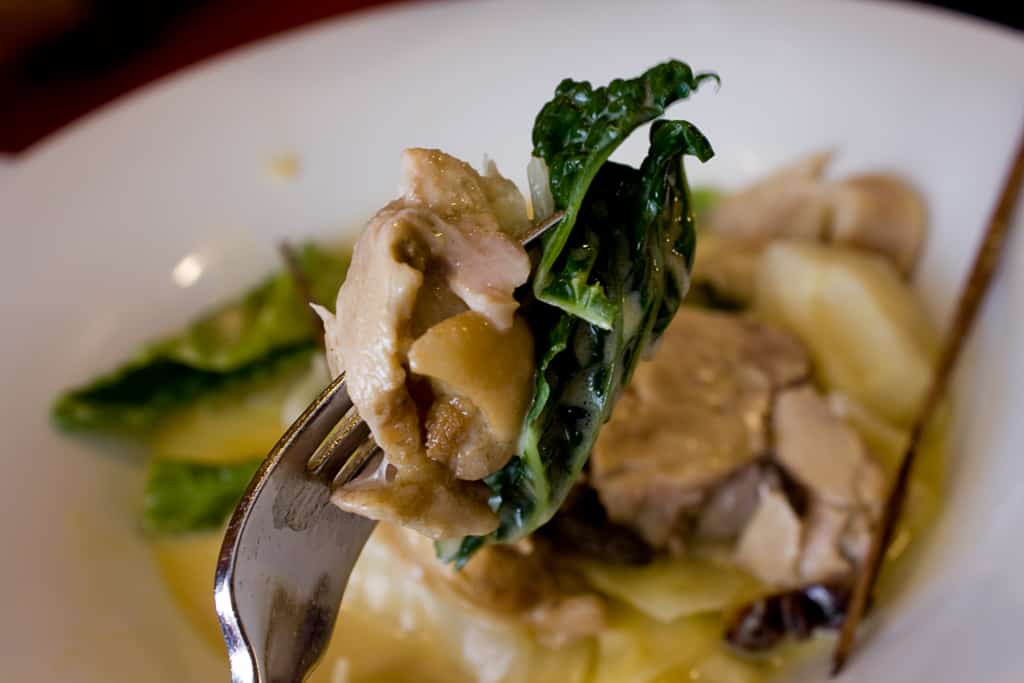 To end, we couldn't choose between the eggplant-carrot cake and chocolate truffle with molasses ice cream so decided to order both.  Big mistake.  The desserts were underwhelming and in the case of the eggplant-carrot cake not good.  The chocolate truffle was too much and the molasses ice cream did little to balance it.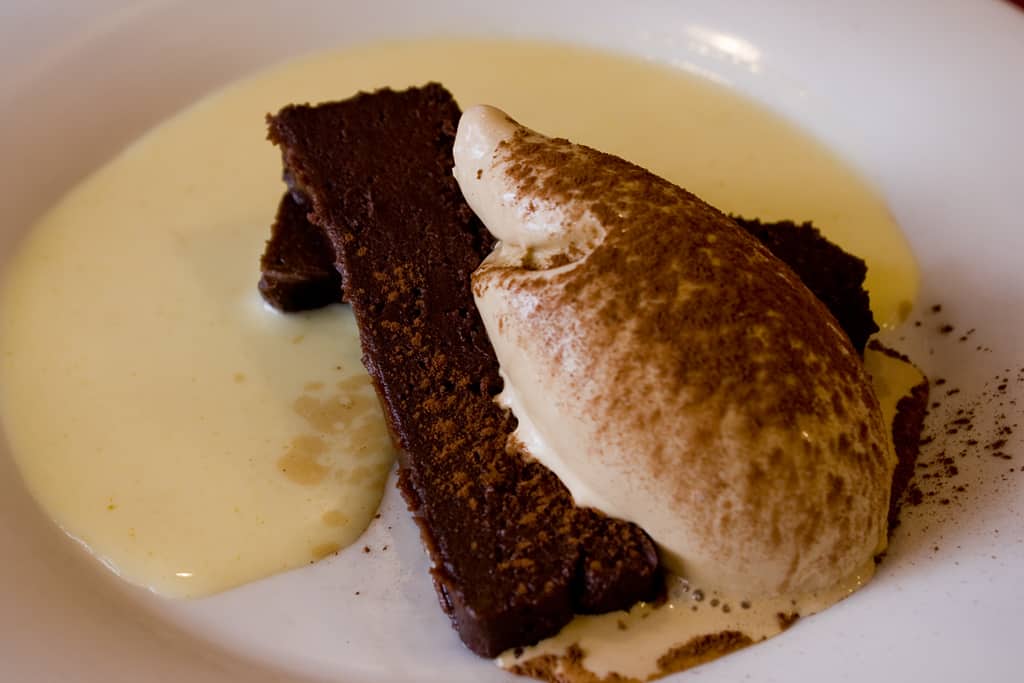 I was very curious about the eggplant-carrot cake, but was so disappointed that half of it was left untouched.  It tasted more like a meal (enhanced by the fact that it was served with some salad mix) than a sweet.  The cake was one part eggplant mousse and one part carrot cake. It felt as though I were eating a dish at the wrong temperature, like room temperature ice cream or day old fries.  The only decent part of the dish was the orange-vanilla sauce.  I felt sorry for it to have to tag along such a bleak cake.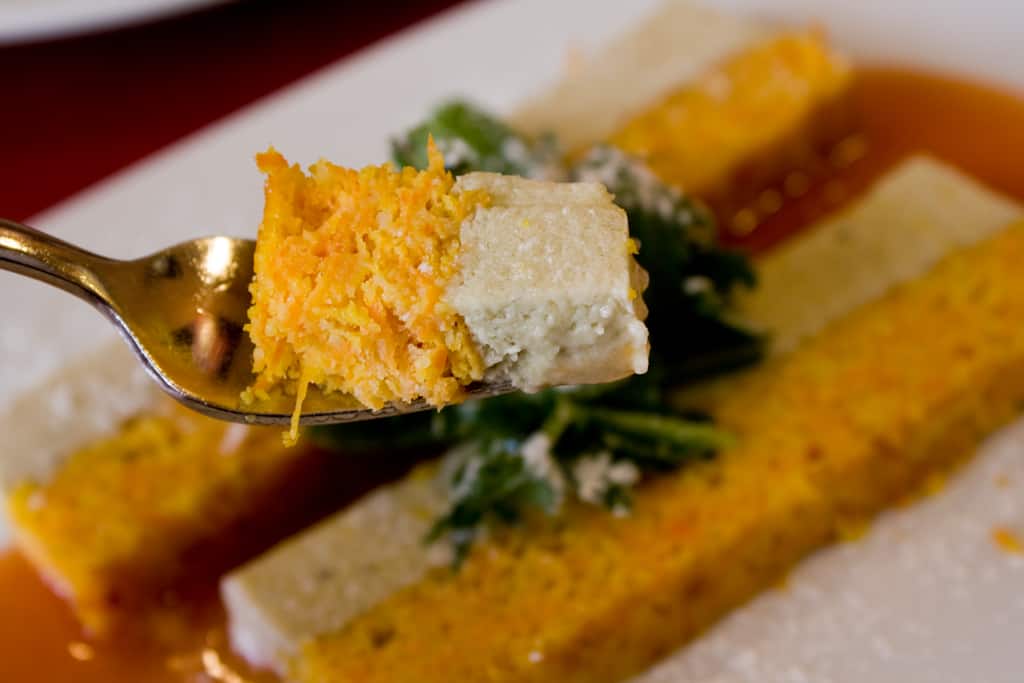 Luckily for the restaurant, the desserts didn't ruin the meal for me.  I would definitely recommend it.
Afterwards, my friend and I ventured up to the 1st arrondissement to buy some chaussures de securite or security shoes for school.  I'm no Coco Chanel, but I just have to say those are the most unfashionable shoes that I will ever have to wear in my life.  We just couldn't stop laughing while I was trying them on.  I think I made the best choice, between the slips ons, laces, and whites.  Luckily, we're banned from wearing those shoes outside of school.  Thank God!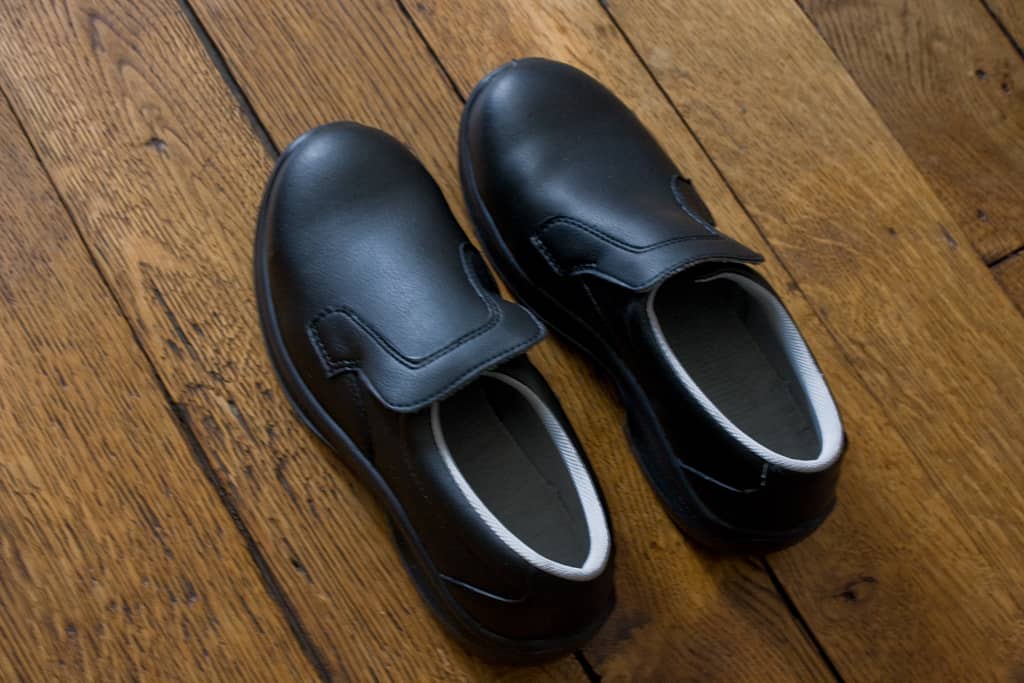 Le Pré Verre
8 rue Thénard
75005, Paris
M° Cluny-La Sorbonne or Maubert-Mutualité
Map