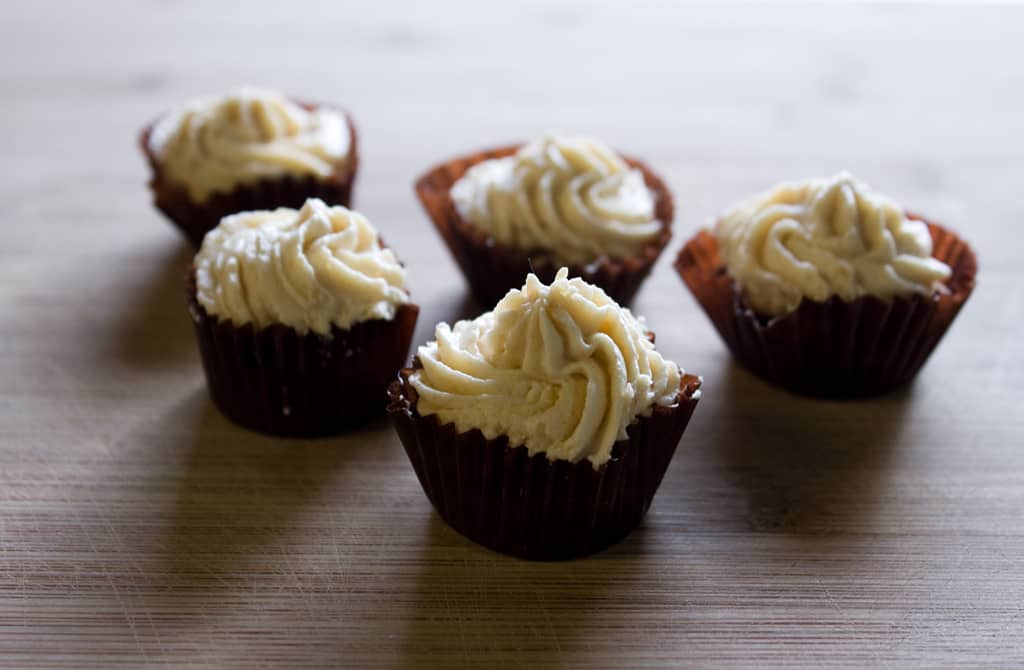 The second dessert I made for the pie birthday party was Dorie's peanut butter torte.  I loved the simplicity of the flavors which took me back to the candy bars I'd sneak up to my room as a kid.  I've always been a fan of peanuts and chocolate, so this dessert especially hit a note with me.  Especially in the mini, these really feel like an upscale, softer version of a Reese's Pieces.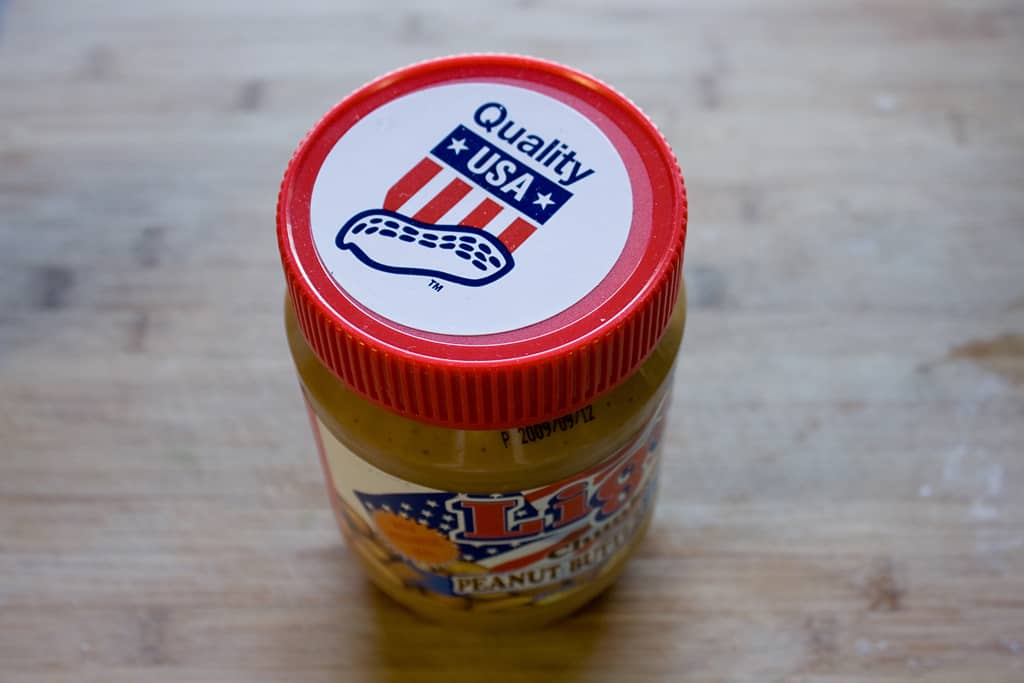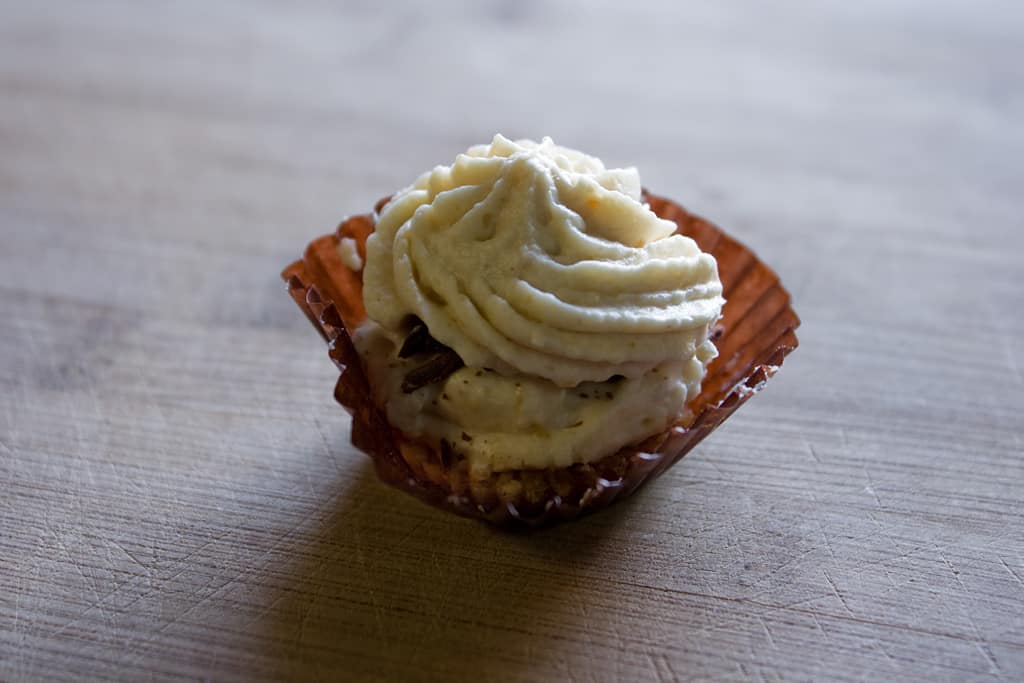 I simplified the original recipe by omitting the spiced peanuts and ganache topping.  Instead I used crunchy peanut butter (so much better than the smooth kind) and a little extra chopped chocolate.  I had some extra pate sablee in the freezer, so I used that for the crust in place of an Oreo one.  The recipe yielded a lot more filling than I needed, so I ended up making a mini cake with the leftovers.  It's really good immediately after it's been assembled, the next day, cold, and at room temperature.  Yes, I had it that many times plus a few more.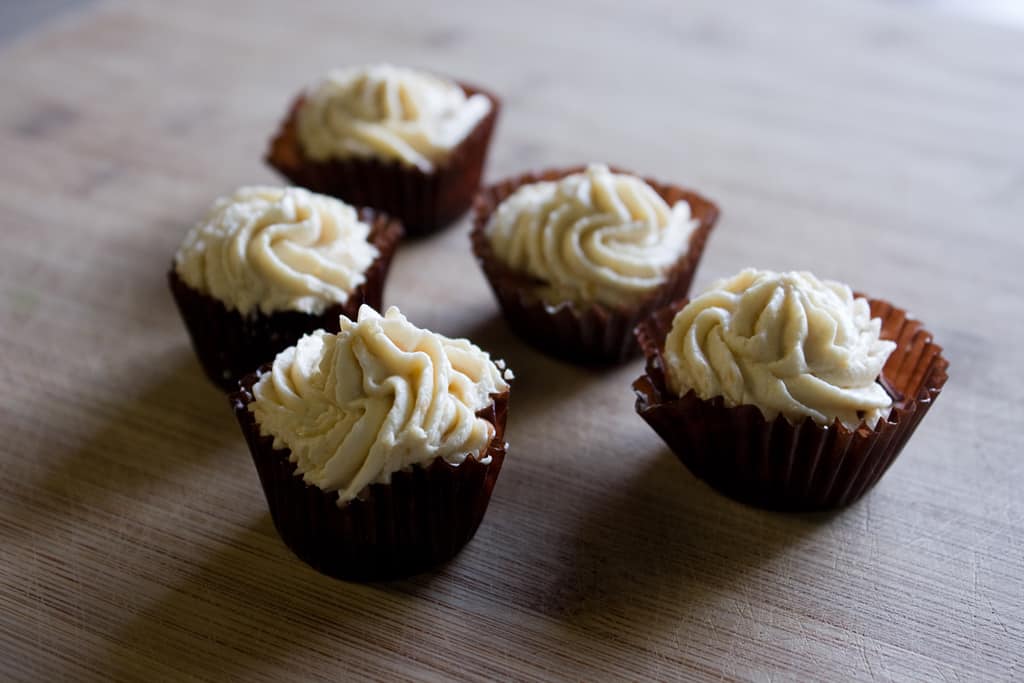 Pate Sablee
Adapted from Baking: From My Home to Yours
Makes enough for one 9-inch crust
1 ½ cups all purpose flour
½ cup confectioners' sugar
¼ teaspoons salt
1 stick plus 1 tablespoon (9 tablespoons) unsalted butter, very cold
1 large egg yolk
Put flour, confectioners' sugar, and salt into a food processor.  Pulse a few times to combine.  Cut butter into small pieces and add into the food processor.  Pulse until roughly combined.  The mixture should be grainy.  Break the yolk and add to flour mixture little by little.  Pulse after each addition.  Once all of the egg has been added, pulse in 10 second intervals until combined.  Press into tart pan or store well wrapped in plastic.
When ready, fully bake crust by preheating oven to 375 degrees F.  Cover tightly with aluminum foil and bake for 25 minutes.  Remove foil and bake for another 8 minutes.
To make crust for mini pies, line a mini muffin with paper cups.  Press about 1 teaspoon of pate sablee into each muffin liner.  Bake for 7 minutes or until golden brown.
Peanut Butter Torte
Adapted from Baking: From My Home to Yours
2 cups heavy cream
1 ¼ cups confectioners' sugar, sifted
12 ounces cream cheese, room temperature
1 ½ cups crunchy peanut butter
2 tablespoons whole milk
½ cup plus 2 tablespoons mini chocolate chips or roughly chopped semisweet chocolate
Using a hand mixer whip heavy cream until it holds medium peaks.  Beat in ¼ cup confectioners' sugar until medium-firm peaks hold.  Set aside or refrigerate until needed.  In another bowl beat cream cheese and 1 cup confectioners' sugar until very smooth.  Add peanut butter and milk.  Combine.  Fold in half of the whipped cream.  Next, add the chopped chocolate.  Mix.  Then fold in the rest of the whipped cream.  Refrigerate for 4 hours or overnight.
When peanut butter mouse is firm, pour into tart shell.
To assemble mini tarts, pipe mouse into prepared muffin liners.